Heraklion Travel
This page may contain affiliate links, see our disclaimer here.

---
A Look at the Region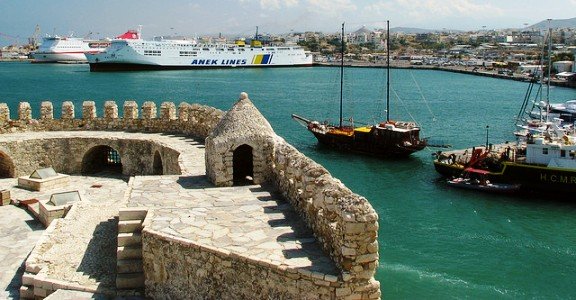 Heraklion Travel - a modern city with a complex and turbulent history, became the capital of Crete in 1971. The central region of Crete, also named 'Heraklion' is fascinating, with something new to discover at every turn.
This is our personal guide to the region, home to our Grandfather's village, lush farming lands, the famous author Kazantzakis, legendary King Minos and Knossos Minoan Palace, arguably the birthplace of European civilization. There is so much history to explore, you might not get time for the beaches!
---
Heraklion Town Video
Enjoy our video of Heraklion town.

---
Discover Historic Sites
Unravelling the history of civilization: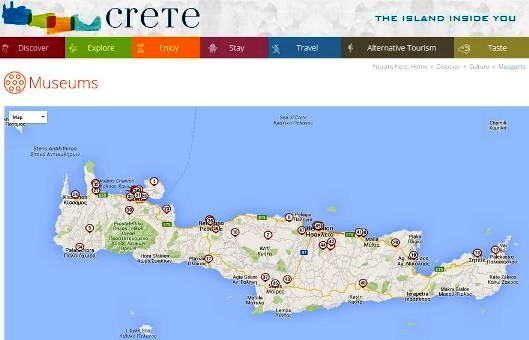 Visit the Museum map page of 'Incredible Crete' to discover history all over the island.


---
Explore Our Vineyards & Villages
---
Heraklion Beaches
Heraklion Travel - discover our beautiful beaches.

Kokkinos Pirgos Beach on the south coast of Heraklion, a big wide beach and fish taverna, eat with your toes in the sand.
Matala (above) on the south coast overlooking the Bay of Messara, is a very beautiful beach with unusual rock formations and plenty of history.
Matala history of the sixties includes a song by Joni Mitchell.
Matala Beach Festival is held in June each year.
Agiofarago Beach is remote, walk through the gorge to get here.

Agia Pelagia on the north coast, 23 km west of Heraklion town, is a beachside village with a delightful cove of turquoise waters.
Ammoudara Beach just west of Heraklion town, a wide sandy beach of 7 km, with the convenience of the city close by.
Tris Ekklisies Beach relax on the south coast.

Kato Gouves, on the north coast is east of Heraklion.
Anissaras Beach just 25 km east of Heraklion town.
Keratokambos Beach on the south coast, to the east of Pyrgos is a wild remote beach, where you can escape and find the wind in your hair.
---
Accommodation in Central Crete
Heraklion Town Hotels - if you have just arrived into Heraklion Airport or by ferry from Athens or Santorini, these are your best choices for a comfortable rest in town.

Beach Accommodation in central Crete, our top picks for beautiful beaches and your home away from home less than 1 km from the beach or beachside.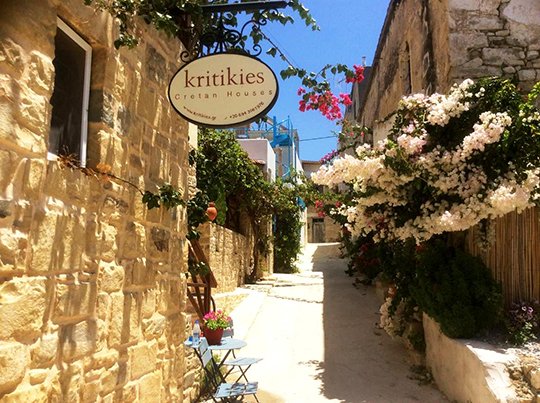 Heraklion Accommodation - we suggest accommodation in the town of Heraklion and in the region handy for travellers and giving you an authentic experience of the real Crete. Live like a local.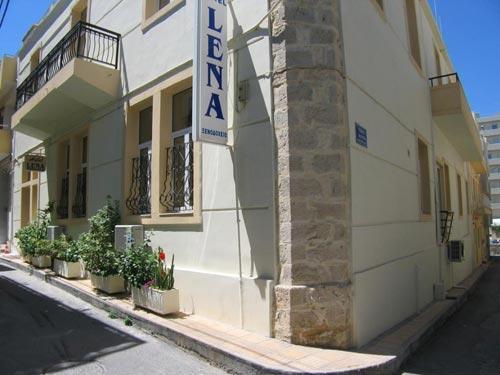 Budget Accommodation in Heraklion town, for those watching their costs and independent travellers coming through on a shoestring, here are our tips.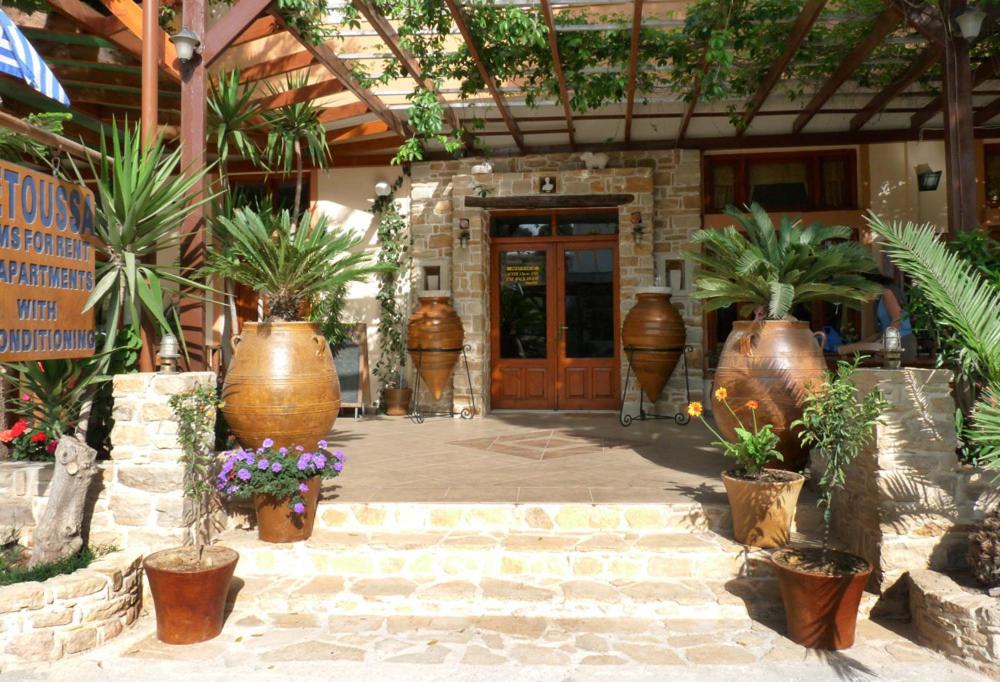 Rural Accommodation in the Heraklion Region - get away from it all and breathe the fresh air, in the countryside with vineyards or in the mountains with the sound of tinkling bells.

---
Museums of Heraklion Crete
Heraklion Archaeological Museum
1 Chatzidaki Street, Heraklion
This is one of the most intriguing and valuable ancient history collections in the whole of Greece, in fact in Europe, and contains artifacts from many of the Minoan archaeological sites dotted all over the island.
These artifacts date from as early as 6000 BC, with neolithic ceramics.
Our highlights of the collection are the:
beautiful frescoes discovered at Knossos
ceramic figurine of the Snake Goddess
Linear A and B scripts
the collection of double headed axes
beautiful bee pendant and other intricate jewellery
Phaistos Disk
More about the Heraklion Archaeological Museum here

Below is a video of the museum.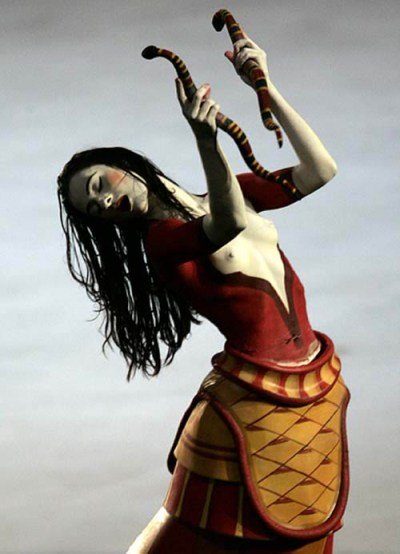 ---
Historical and Folklore Museum
27 Sofokli Venizelou Avenue, Heraklion
This museum is of more modern times, from 330 AD to the end of the second world war. This collection is housed in a beautifully restored three storey neoclassical mansion.
The building itself has been declared a Historical Building and a Work of Art. There are collections regarding the Battle of Crete, the writer Nikos Kazantzakis, artist El Greco and the traditional rural Cretan home.



More about the Historical Museum of Crete here.

Below is a video of the museum:
---
Natural History Museum of Crete

Exhibition Halls, Sofokli Venizelou Avenue, Heraklion

The easiest way to get to the exhibition halls is to walk towards the sea from the Liondaria, along Chandakos Street. This museum shows all the past and present ecology of the island. It has exhibits especially of interest for children under 15, dinosaur exhibits, earthquake exhibits and fossils.
See the video below showing a virtual visit to the Natural History Museum of Crete.
---
Museum Fees and Opening Hours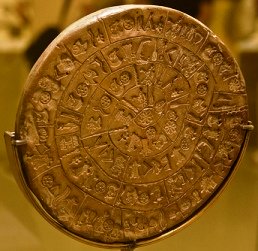 Heraklion Travel - each museum charges a small fee - usually less than 10 Euro. The most reliable place to check opening times is the government's Odysseus website - odysseus.culture.gr - it is a good idea to double-check with your hotel before setting out, due to seasonal or unexpected changes in museum or site opening times.
Please note that Heraklion Crete is a busy tourist destination in summer and both the archaeological museum and Knossos site can become very busy with long queues. We suggest visiting in spring or autumn, or visiting early in the morning, leaving plenty of time, see our tips for visiting Knossos here.
---
---
Heraklion Travel
Video of the Region

Heraklion Travel - We love this wonderful video of Heraklion region, made by the regional tourism board, because it shows the wild south coast, many stunning aerial shots of the countryside, the olive groves, the university, the rugged mountain passes, sparse rocky dry areas with remote highways, Knossos Palace, highlights of artifacts from the archaeological museum, Lake Zaros and lush farming lands, all with a commentary of the history of the region.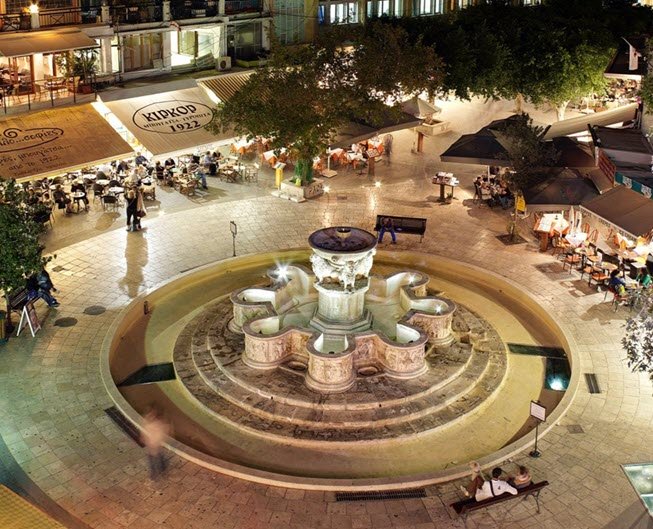 Liondaria Fountain in central Heraklion town
---
Getting Here
Heraklion Travel - get here from many hubs in Europe into the Heraklion International Airport which is just 5 km out of town.Or fly from Athens in just one hour.

Or take a ferry from Pireaus Port of Athens, the crossing takes 9 hours and the ferries travel overnight.
Fast ferries come from Santorini in the evenings, the journey takes less than 2 hours - all details below.


When you book with our car rental partners - Rental Centre Crete - you are supporting a local company with excellent service and an easy online booking procedure. We are sure you will be well looked after by Harry and his team. Choose from hybrid or non-hybrid vehicles.
---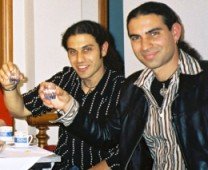 "We trust you have enjoyed these tips from the team at We Love Crete. Evíva!"
Contact us with further questions or feedback. We love to hear about your travels in Kríti and Greece. Let us know of any updates or additions, errors or omissions. Help us make this website the best it can be. Kaló Taxidí!

---