Apr 25, 2018
Today We Remember ANZACs in Crete
Today we think about the Australian and New Zealand troops and the Cretan people who became like brothers during difficult times.
Today we remember.
Today we think about people like Geoff Edwards who escaped with the help of the monks at Preveli Monastery onto ships off the south coast of Crete during the Battle of Crete of World War II.
This monument was created by the Monastery as a collaboration after many years of work by many people including Geoff Edwards and Tom Dunbabin.
This monument stands on Monastery grounds, in southern Rethymnon, the aspect looking out from the southern coast of Crete - it is named the 'International Memorial for Resistance and Peace'.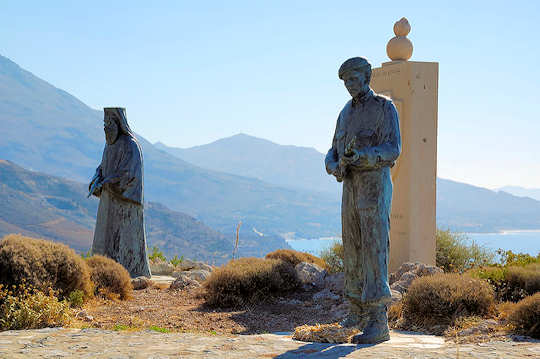 The display features two sculptures of figures, the Abbot of the Preveli Monastery on 1941, Agathangelos Lagouvardos, and a figure of an allied soldier representing the Allied forces of Australia, New Zealand and Britain.
To learn more about the monument and the Monastery of Preveli, Crete, see the link below.
Today we remember the bonds that keep the Aussies and Kiwis and the Cretan people friends.