We Love Crete - Travel in the Greek Islands
This page may contain affiliate links, see our disclaimer here.

---
Yiasas, We are Apostoli and Anastasi and We Love Crete!
Here on this blog, new pages, photos and articles are added to our site, new pages about the Greek Island of Crete and travel in Greece and the Greek islands. New pages are added on villages and mountains and gorges, music, walking and hiking and history.
We add stories and comments from our readers and plenty for you as an independent traveller to Crete...or for you if you are living in Crete and for you if you are thinking of moving to Crete.
All about Crete in the Greek islands; Cretan beaches, photos and maps of Crete, beach accommodation suggestions and plenty about the Crete diet, itineraries in Crete, experiences in Crete, the Greek islands and more.
This is not a personal blog, because our whole website is our personal 'love letter' to Crete and is written for you, our fellow lover of Crete, to discover her for yourself.
We won't tell you what to do and where to go, how to feel or give you the '10 best' of anything. We share our love for Crete and let you make up your own mind, plan your own trip and experience your own journey, on your own path.
...and you won't find any selfies here. It is a no selfie zone! Phew!
We would love to hear your questions about travelling in Crete, or your stories about living and travelling in Crete, please write to us here: Contact Us
More about us here: About Us
Do you have a story about Crete to share? Want to contribute? Write for Us at We Love Crete


Αγαπάμε την Κρήτη
Crete Greece Tours - outdoor tours in amazing places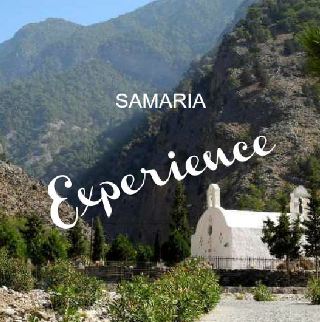 Crete Greece Tours - outdoor tours in amazing places
Continue reading "Crete Greece Tours - outdoor tours in amazing places"