Rural Accommodation Crete
This page may contain affiliate links, see our disclaimer here.

---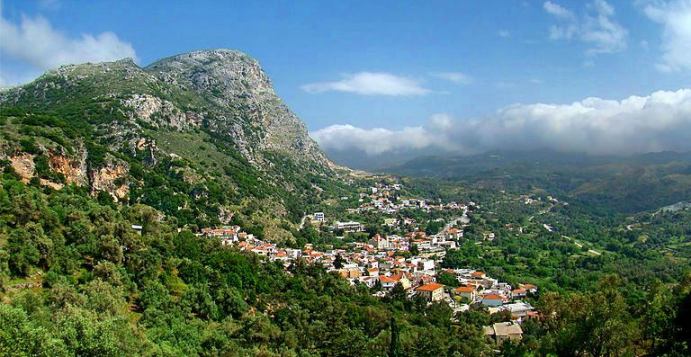 Rural accommodation Crete...cottages where the real character of the island is hidden.
Crete is a large island 260 by 60 km with large mountain ranges, wide open plains, rocky gorges and hundreds of beaches. When you step away from the beachside resorts and head into the hills, you will discover a myriad of welcoming hamlets and villages.

In the mountain villages, rolling vineyards, olive groves and tiny seaside hamlets, you will find simple stone houses or recently built villas, constructed in the traditional style with all the comforts of the modern world.
Below are our suggestions - with options to suit the budget or mid-range traveller, our selections include:
---
Chania in the West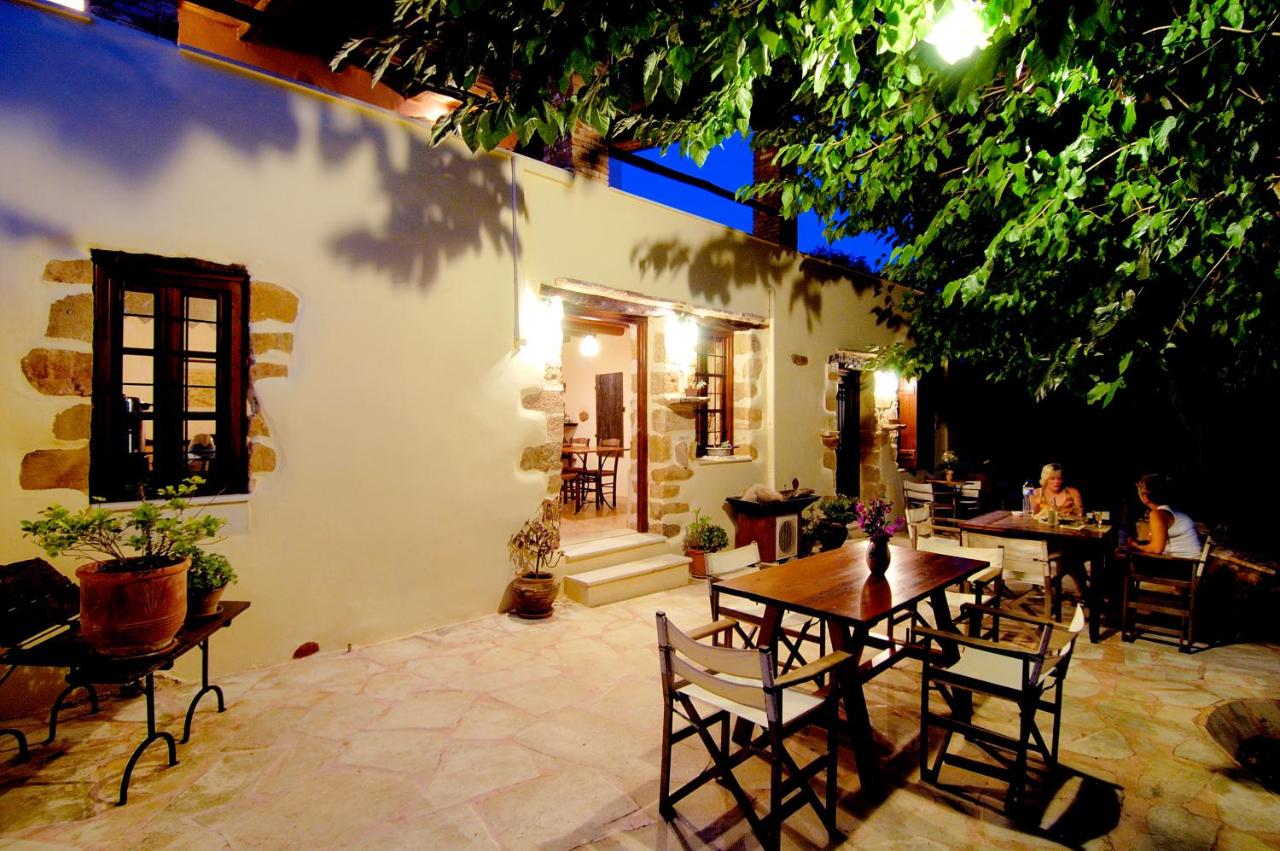 Cottage Accommodation Chania including:

Eco Village in Milia
Elia Guesthouse in Ano Vouves
Samonas Villas in Samonas

Kastellos Traditional Houses in Kastellos
---
Rethymno in the Central West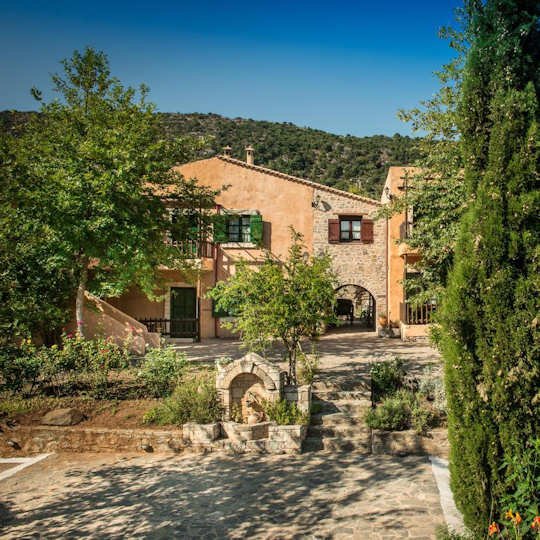 Traditional Homes in Rethymnon including:

Meronas Eco House in Amari Valley
Dalabelos Farm in Angeliana
Erondas Cretan Country Houses

Enagron Ecotourism Village in Axos
Kouriton House in Tzanakiana Margarites
---
Heraklion in the Central East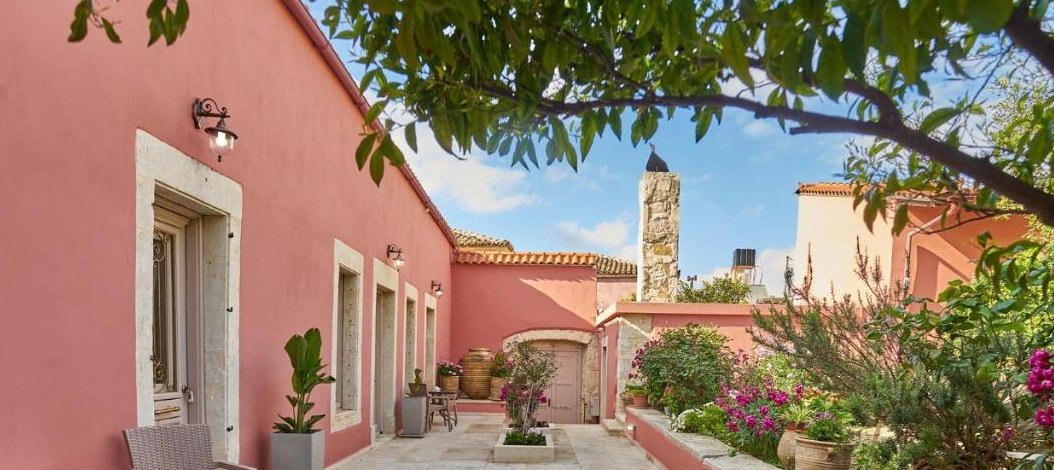 Guesthouses in Heraklion including:

Villa Arhontiko in Arhanes
Mourtzanakis Residence in Achlada
Aretoussa Pension in Pitsidia
Traditional Home, Agios Miron
---
Lasithi in the East
Rural Pensions in Lasithi including:
Pezoulia Mountain Retreat in Selakano Forest
Cressa Ghitonia in Sfaka
Villa Mala in Malles
House Margot in Palaikastro
---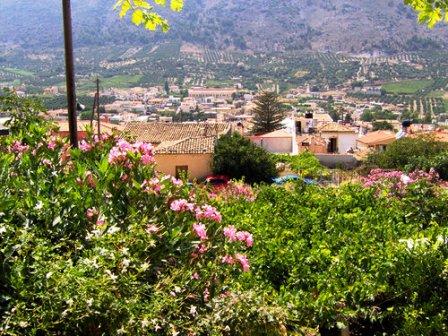 Rural Accommodation Crete - where the real island character can be found
---
Rural Accommodation Crete
Rural Accommodation Crete  - you will find friendly local hospitality in the small communities of Crete, where there is a proud tradition of welcoming guests. Philotimi is the Greek word roughly translated as hospitality, but meaning so much more. Truly the Cretans are known for their generosity and warm-hearted inclusion of travellers.
Village life - experience the natural Crete, see the herbs growing, wander in the olive groves and taste the local produce, from olive oil to wine and fresh fruits.
This is also the opportunity for the village to share its history, its speciality and its wares. Be it pottery, woven cloths, honey or raki, each village has something to offer.
Take some time and you will be made to feel welcome and start to unravel the mysteries of this wonderful island. This is the true meaning of the modern word 'agrotourism'. Sharing in the agricultural riches of the island.

Some of our cottage selections are close to the beach, some are well and truly inland; high in the mountains. Some traditional houses have evolved into an ecotourism resort, which means that there are a lot of activities for you to experience the local nature and customs of Crete.
Take your pick, perhaps combine a country experience with visits to the beach, or choose the mountains for some great trekking experiences
See the locations on the map below


---
Retreats
Rural Accommodation Crete - a yoga, detox or wellness retreat in Crete will give you an opportunity to live in a green and restorative location in Crete, finding your health and bliss in its wide open spaces.
We have highlighted two retreats below in rural areas of Crete, some near the beach, some in the hinterland, which give you an opportunity to experience a local village.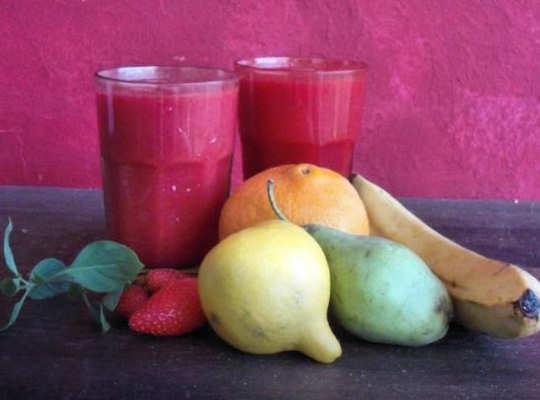 At Aspros Potamos near Makri Gialis in eastern Crete, stay in a traditional village at a yoga and wellness retreat. 7 days of yoga, pilates and Cretan cuisine, tasty fresh food cooked only with olive oil. It is a place that combines the beautiful mountains of Crete in addition with the therapeutic sea, located 65 km south of Agios Nikolaos.
---
Villages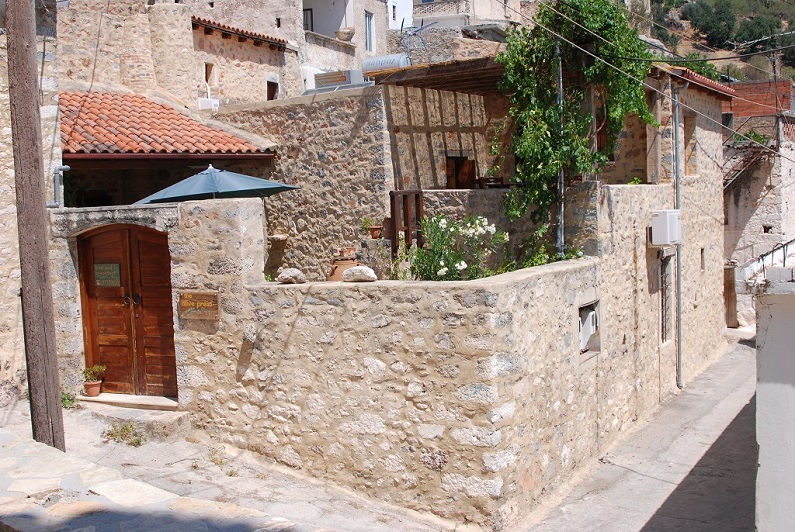 Rural Accommodation Crete - we encourage you to spend some time in the village, get to know the locals and get involved in the life of the island.
Each village is different, and you will be able to understand the culture from your neighbours and friends in the village, and learn the history of Crete in the kafenion or the 'University of Life' as we call it.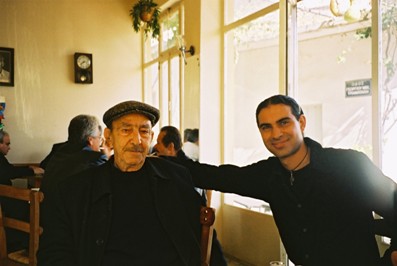 Here we are in the local kafenion. Discussing, listening and learning over a cup of coffee.

Which village will you choose? We have written about quite a few of the Cretan villages here, to help you decide. Eventually your accommodation might decide for you, so we have provided plenty of options all over the island - it is your choice.
In Chania - in the west

In Rethymnon - in the central west

In Heraklion - in central Crete
In Lasithi - in eastern Crete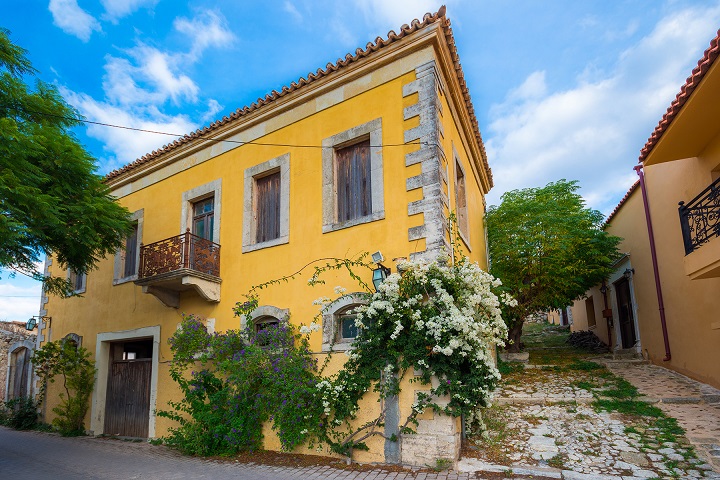 The village of Archanes is very handy for visiting Heraklion and Knossos
---
On the Map

This is the budget symbol on We Love Crete.

Rural Accommodation Crete
Pezoulia Mountain Retreat
Selakano Forest, Lasithi


Dikti Mountains - Pezoulia Mountain Retreat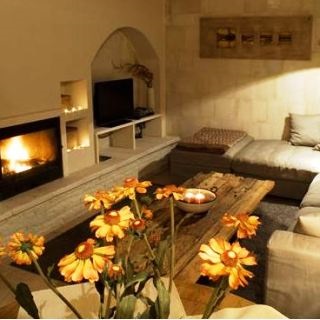 In Selakano in the Dikti Mountains in eastern Crete, you will find the quiet peaceful Pezoulia Mountain Retreat to relax and shake off the stress of the modern world.
Nestled into the Selakano Forest of Pinus brutia and cypress pines, you will be nurtured here any month of the year in your private traditional home, swimming in the pool or surrounded by snow, enjoying the local paradosiaki food in the taverna. This mountain retreat is located just 40 km from Agios Nikolaos but a 'world away'.
If you came for action and not relaxation, you can take your mountain bike onto the local trails, or indeed, walk some of the E4 European Walking Trail which passes through this area. Or perhaps discover the nearby Sarakina Gorge or the Katharo Plateau.


---
Getting to Crete
Take a 1 hour flight from Athens to Heraklion with Aegean Airlines or Olympic Air, with many flights available per day.
Or take a 9.5 hour overnight ferry from Pireaus port of Athens to Heraklion port.
More on flights and ferries below.
Car hire in Crete is a really good idea as it is a large island 60 km by 260 km. There is so much to explore.
When you book with our car rental partners - Rental Centre Crete - you are supporting a local company with excellent service and an easy online booking procedure. We are sure you will be well looked after by the team. Choose from hybrid or non-hybrid vehicles.
---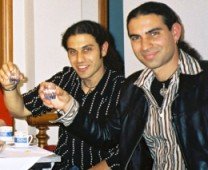 "We trust you have enjoyed these tips from the team at We Love Crete. Evíva!"
Contact us with further questions or feedback. We love to hear about your travels in Kríti and Greece. Let us know of any updates or additions, errors or omissions. Help us make this website the best it can be. Kaló Taxidí!

---
Rural Accommodation Crete