Greece Travel Tips

This page may contain affiliate links, see our disclaimer here.

---
Greece Travel Tips - for before or after and including your visit to Crete...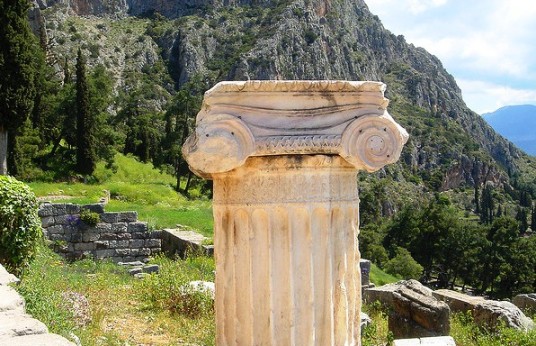 Greece Travel Tips - for Mainland Greece
With tips for visiting Athens, one of the most cosmopolitan yet historical cities in Europe; where to stay and what to see in a short stop-over. Enjoy the capital, squeeze lots into your holiday, or take a more leisurely approach.
We have general travel tips below and tips for some of the most beautiful parts of mainland Greece, such as Delphi and Nafplion with suggestions on small guesthouses and atmospheric pensions, to ensure your accommodation is an integral part of your travel experience. We have plenty of ideas for independent travellers in Greece.

---
Our Tips

Greece Travel Tips - General Ideas for Your Visit

Allow Plenty of Time
Firstly, do not expect to experience authentic Greece if you allow only a short time. It is just not possible. You will need at least two weeks to two months.

Don't Squeeze In Too Much
Don't rush and try to fit in too many places in a short space of time. Choose one or two islands and take plenty of time on each one. Flights and ferry crossings will eat into your precious travel time.
Learn Some Greek and Use It
At least learn the words for hello, yes, no and thank you. Your time will be enriched. Even trying will be noticed and appreciated. Give it a go.
Travel Independently
The economic crisis has meant hard times for many in Greece, for this reason share your money wisely and spend it locally. This ensures the money you spend in Greece stays with the local community. Use small family-owned pensions and guesthouses, and local tavernas for the real flavours and experience of the town or village you are visiting.
Ask the Locals
This is true all over the world, ask the locals where to eat, to ask for the local food in Greece say 'dopio'.
Travel In Spring or Autumn
The Greeks take their holidays in summer, so does the rest of Europe, it gets really crowded on the famous islands. Spend time in spring or autumn in Greece and you will enjoy it much more, because the temperatures are cooler and all services are more relaxed. Get tables in tavernas more easily, enjoy more space on the beach, and less jostling in the narrow laneways of picturesque villages. Above all, meet more locals.
Book Early for Summer
If you cannot avoid travelling in July or August, make sure you book your accommodation well ahead.
Use Athens as a Hub
If you are stretched for time, forgo the ferries and just fly in and out of Athens to get from one island to another. This will maximise your time relaxing on the islands.
Greeks Eat Late
Local custom is to rest in the afternoon and eat dinner as late as 10pm. You will begin to fit into the rhythm of things if you do the same.
Watch your Bag in Athens
As in any big city, be aware of your personal belongings and watch out for pickpockets in crowds.
Slow Slow Siga Siga
Relax a little and don't be too uptight. The Mediterranean relaxed way is not about punctuality and precision. The Greek philosophy is 'siga siga'. Allow it to be infectious.
Adaptors Required
Electric current in Greece is 230V. Appliances from North America will need a transformer and from the UK will need an adaptor.
Philosophise
Every Greek is a philosopher, well that is an exaggeration, but they love dialogue. Don't be afraid to have a good, long, healthy discussion but get your brain into gear, Greeks will flow from current issues to history to philosophy and politics in a heartbeat.
Greece Travel Tips
Greece Travel Tips
Be Taxi Aware
This is true all over the world; do not get into a taxi without knowing how much the fare should be. Check it out with the taxi driver. Agree on a fare if you can, or at least an approximate. Ask at your hotel or at the tourist information desk before hailing the cab. Then you only have yourself to blame.
Atmosphere is a Greek Word
There is something magical in the atmosphere in Greece. In the light, the colours, the essence. Everything tastes different. We're serious. Many people have deep revelatory experiences in Greece. You might fall in love with life, or fall in love, or fall in love with Greece. Don't say we didn't warn you. Its in the atmosphere.


---
Athens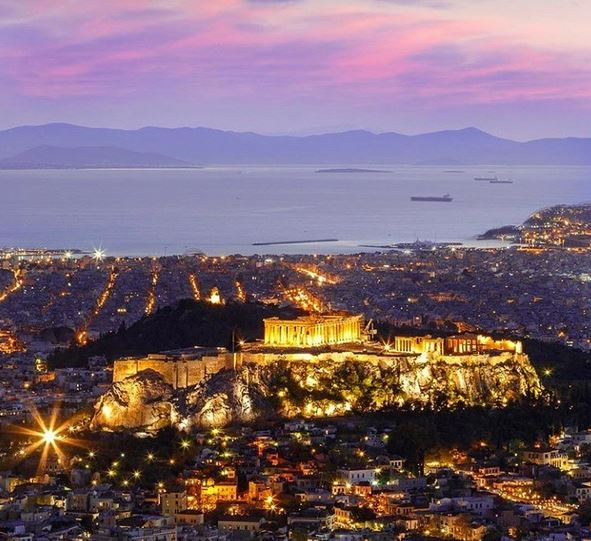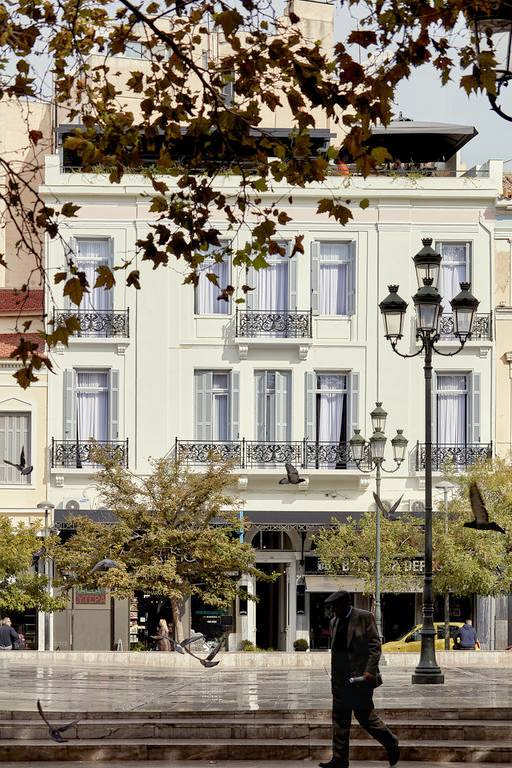 Looking for Athens hotel tips?

We suggest you choose a hotel in Plaka and give tips for 7 hotels here.
Here are 7 small hotels with views to the Acropolis.

Zillers Boutique Hotel is included in our selection of Plaka hotels. The rooftop restaurant has a sublime view to the Parthenon on the Acropolis.

Busy Athens is not a place to drive yourself, take an Athens day tour and take a load off! Gastronomy, history, city highlights and walking tours, to quickly get you enjoying this chaotic and mesmerising city.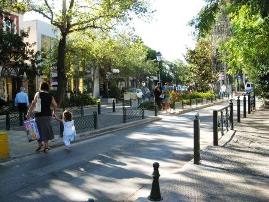 If you are staying for business, check out the northern, refined suburb of Kifissia.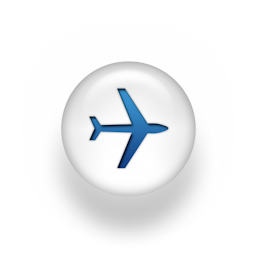 ---
Visit Delphi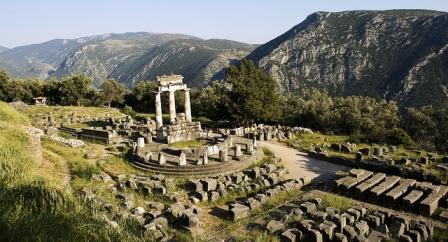 Delphi Greece - The Delphi oracle was a tourist attraction of the old world. Travellers have been making their way into these hills for centuries. Many took pilgrimages to seek clarity on big questions in their lives. Delphi Greece is 165 km from Athens and can be reached by a day tour, however we suggest you take your time and absorb this magical place.
---
Visit Ancient Olympia
Greece Travel Tips - Ancient Olympia is situated on Mt Olympus in the Peloponnese 270 km from Athens.
This UNESCO World Heritage site comes into our hearts every four years as the origin of the flame of the Olympic Games. The first games of the classical world were held here in 776 BC. Yet for centuries before that, this site had been a sacred gathering place.

Visit here on a 3 Day Classical Tour from Athens - including Epidavros, Myceanae, Nafplion and Delphi
Tips - try not to visit at peak summer season as this site gets very busy - shoulder seasons of spring and autumn are best. If visiting by car, combine this with an overnight stop in Nafplion.

---
Visit Nafplion
Nafplion is one of the prettiest towns on the Mediterranean, there is no doubt. Once the capital of all of Greece, the opulence shows still in the stylish neo-classical buildings, the town square and jewellery studios, the fashion boutiques.
Located just 140 km from Athens in the Peloponnese, Nafplion is our hot tip destination for mainland Greece, for its historic seaside charm. Visit the many museums, climb the 999 steps to the ruined fortress above the town, which gives you a magnificent view of the whole gulf. Imagine you can see the Argonauts leaving Argos and sailing down the Gulf of Argolis. Surrounded by history, this town is brimming with modern style and luxury.
Combine your visit here with a visit to the beautiful historic sites of Myceanae and Epidavros, or island hop to Spetses and Hydra, in the Saronic Gulf.

Greece Travel Tips - Nafplion old town and harbour
---
The Greek Islands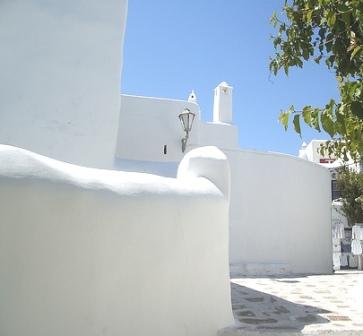 The bright whites of Mykonos stay in the memory
Greece Travel Tips - looking for travel information about the Greek islands? For some of the most beautiful spots in the Med: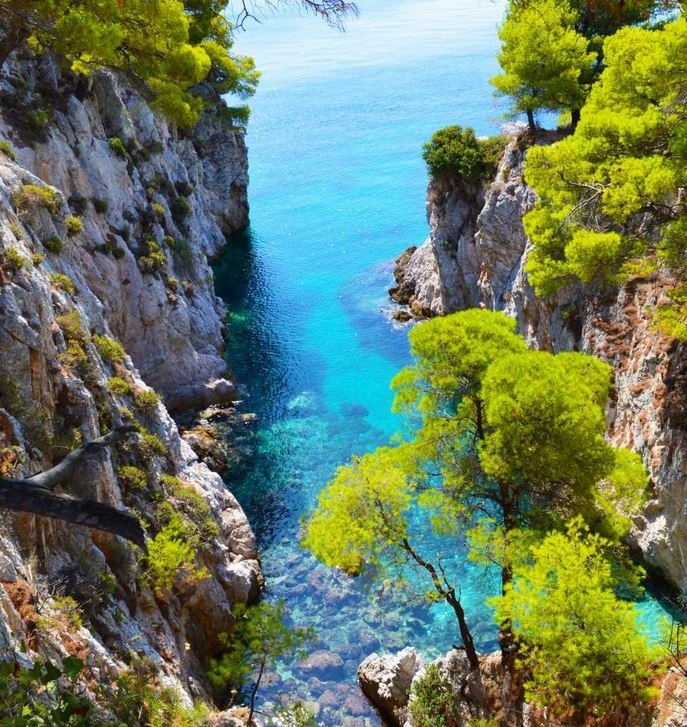 Greece Travel Tips - visit Skopelos from Crete via Athens - arrive before lunch time
Greece Travel Tips - for the lesser-known, beautiful  islands of:
---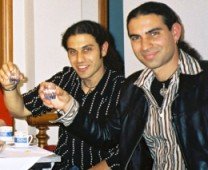 "We trust you have enjoyed these tips from the team at We Love Crete. Evíva!"
Contact us with further questions or feedback. We love to hear about your travels in Kríti and Greece. Let us know of any updates or additions, errors or omissions. Help us make this website the best it can be. Kaló Taxidí!

---