Crete Greece Travel Guide

This page may contain affiliate links, see our disclaimer here.

---
Crete Greece Travel Guide - our visitors like to get off the beaten track and see the back roads, get under the skin of the country. Do you?
Here are some tips for travelling in Crete and Greece, to help you realise your dream trip to Greece.
---
Our Online Guide to
Over 12 Greek Destinations
Our website has over 360 pages of information to guide you through Greece and Crete including the mainland and the Greek Islands.
Allow our experience to inform your own decisions about how to travel in this sparkling blue and white land.

Crete is the focus of our site as it is our cultural homeland. Allow our personal rediscovery of Crete to inform your own journey to the largest island in Greece.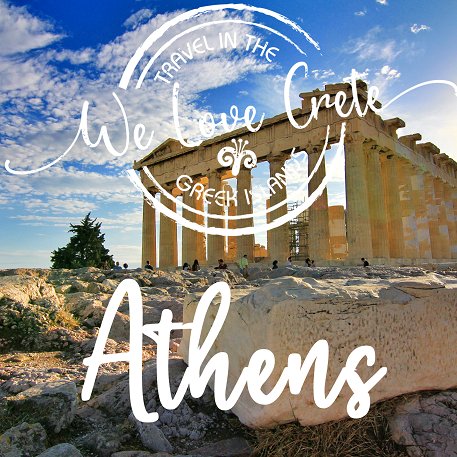 Travel tips for mainland Greece:
Athens
Kifissia
Delphi
Nafplion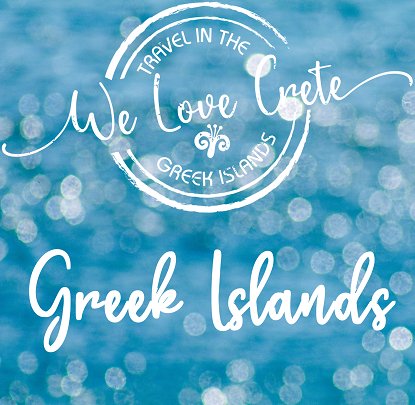 We have hopped, skipped and ouzoed our way around these Greek islands and give you our top tips:
Santorini
Mykonos
Naxos
Amorgos
Syros
Skopelos
Rhodes
Kythera
Karpathos
Hydra
---
Crete Greece Travel Guide
How to See Crete by Car
After many enquiries from our visitors over the years, we have created two 'Trip Ideas' booklets for Crete - one for the east and one for the west. They are based on 5 day visits, as many people seem to have only this time for their visit to Crete. Of course each suggested route can be changed and fit into any itinerary of your own design.


Travel 10 days in Crete!
Route Guide - West of Crete

Our own trip ideas to the west of Crete includes the following destinations, ideal for independent travellers:

•    Knossos Palace
•    Zaros Village
•    Amari Valley
•    Old Town Rethymnon
•    Lake Kournas
•    Old Town Chania
•    Samaria Gorge
•    Balos Lagoon
•    Topolia Gorge
•    Elafonisi Beach
Route Guide - East of Crete

We created this trip ideas booklet for the east of the island with the following destinations:

•    Knossos
•    Lasithi Plateau
•    Dikti Cave
•    Elounda
•    Spinalonga
•    Agios Nikolaos
•    Sitia
•    Kato Zakros
•    Zakros Palace
•    Vai Beach
•    Kritsa
---
How to See Crete by Bus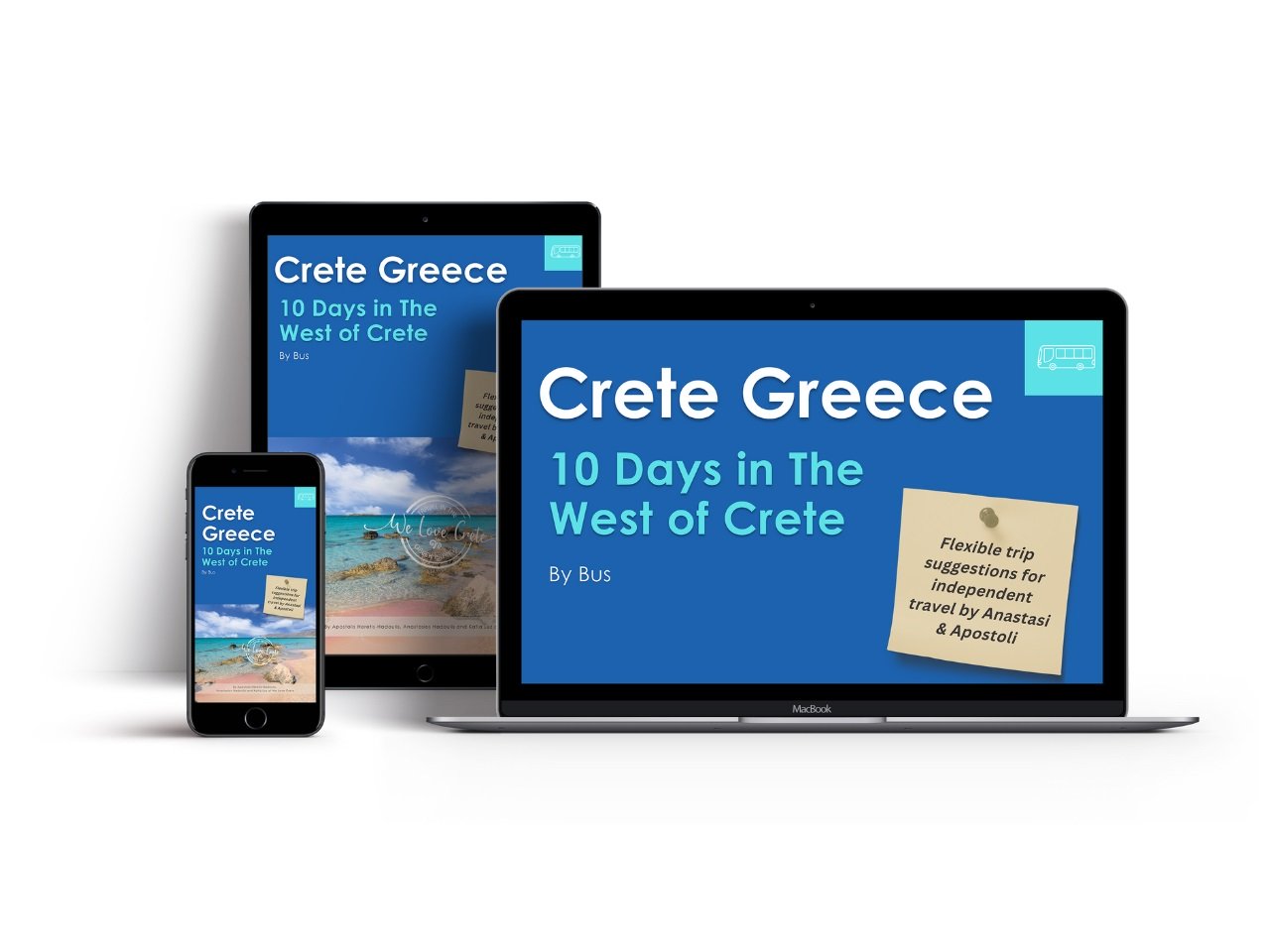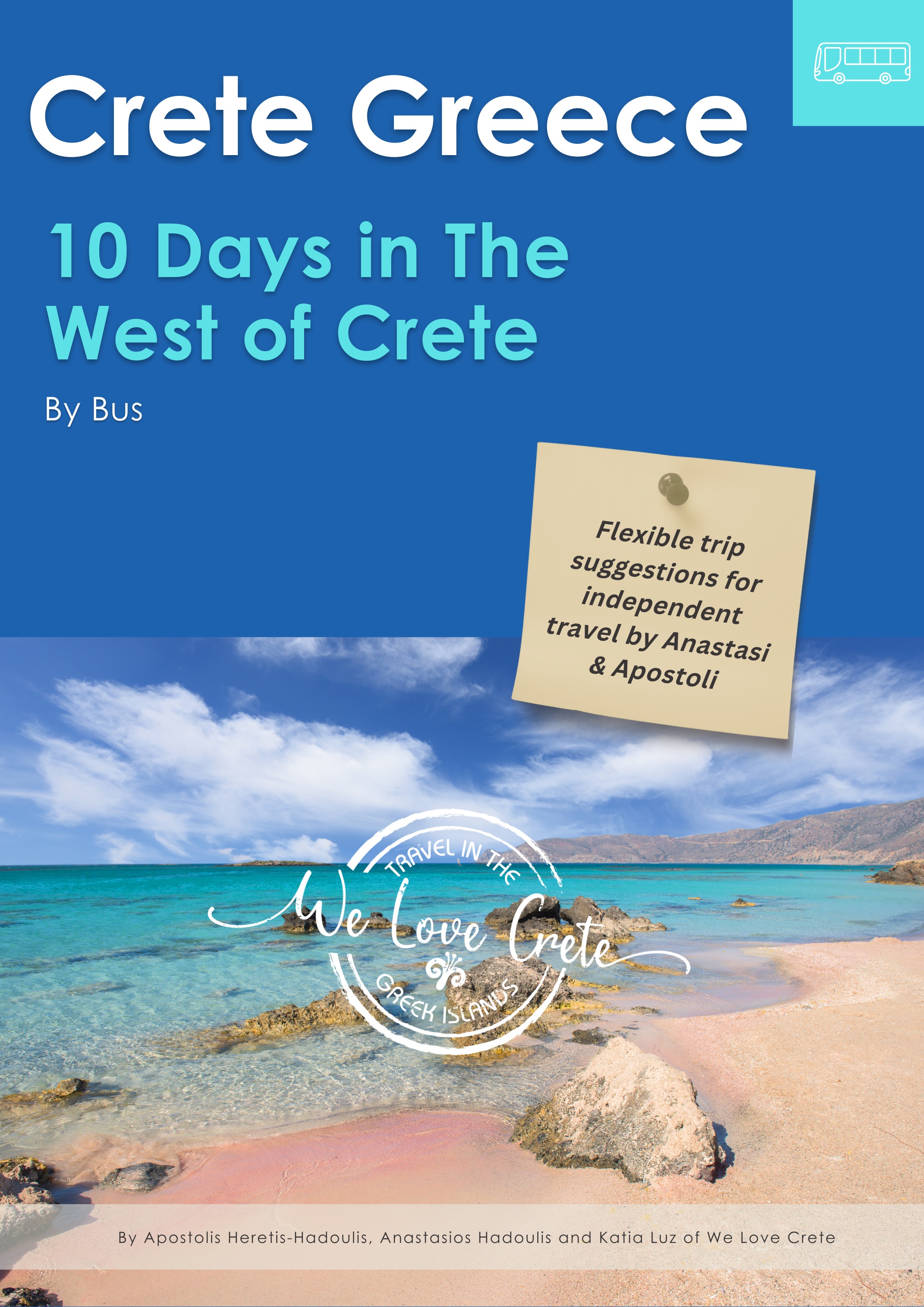 West Crete - by Bus

This wonderful guide to the west of the island visits the following destinations:

•    Knossos
•    Rethymnon Old Town
•    Arkadi
•    Georgioupolis
•    Chania Old Town
•    Samaria Gorge
•    Agia Roumeli
•    Sougia
•    Agia Irini Gorge
•    Paleochora
•    Elafonisi Beach
•    Balos Lagoon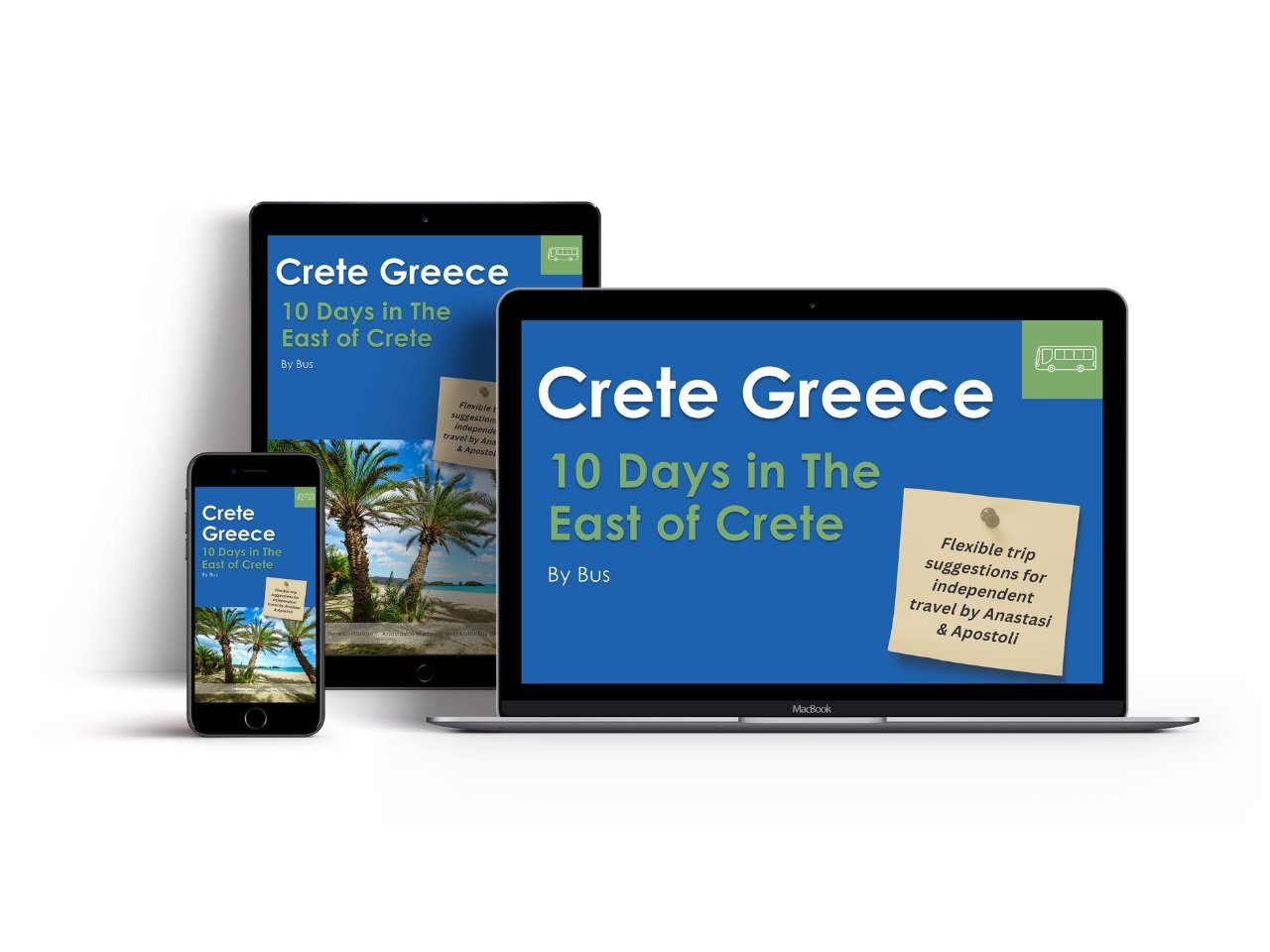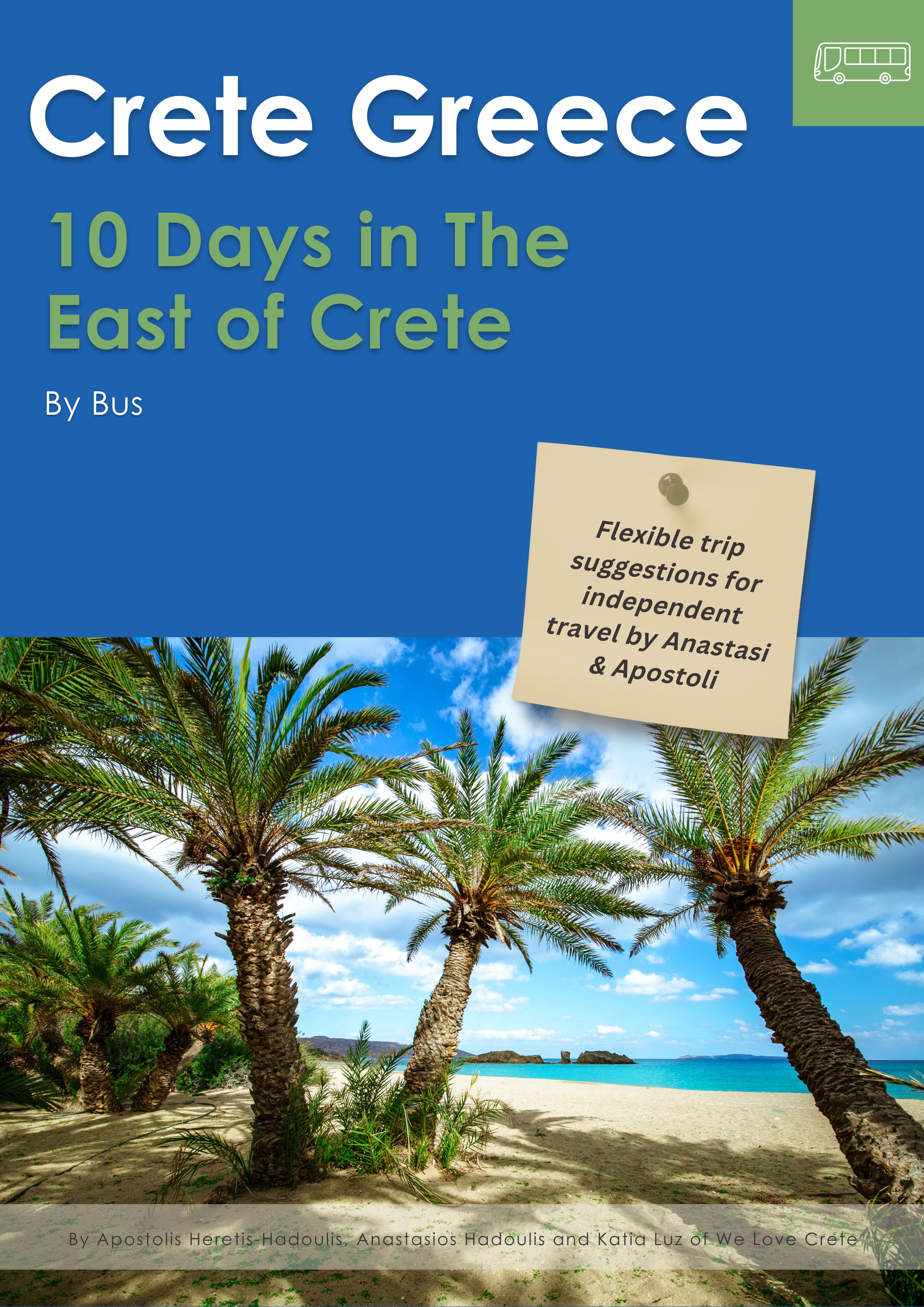 With the 10 Days in the East of Crete by Bus, you won't miss any of the historic sites, interesting towns and blissful beaches. This route will show you the relaxed tavernas and traditional food of Crete, for everyday eating and everyday pleasure.


The stunning towns, bays and coastlines of Crete will be laid out before you
Experience wide open scenery, a palm forest and remote coastal villages in eastern Crete
Enjoy the beaches, nature and intrigue of Spinalonga Island
Save money with our accommodation tips in Lasithi
Explore the lake, harbour and beaches of the cosmopolitan town of Agios Nikolaos
See how to get to Chrissi Island by boat
Divine Beaches! Azure, turquoise, crystal clear waters in the east of Crete
Extend your trip by saving money with bus travel and flexible options
---
Travel Guide Greece

Good Greece travel information, including maps, is available at visitgreece.gr
Incredible Crete - the website of the Region of Crete - has a wealth of information for travellers www.incrediblecrete.gr
Travel Information Before You Leave Home

There are many Greek tourism offices in major capitals all around the world, for example in Sydney, Toronto, London, Paris, Rome, Madrid and the list goes on. Each office will be able to answer your questions and provide Greece travel information.
Travel Guide Greece - Business Information
Many countries in the world also have commercial relationships with Greece, there are many government and non-government sources of information, introduction and connections for doing business in Greece.
In many major capitals of the world you will find a Greek Chamber of Commerce aligned with that country, such as the Hellenic Australian Chamber of Commerce and Industry, or the Greek American Chamber of Commerce.
---
Experience Greece

Crete Greece Travel Guide - a lovely collage of the sea of Greece. Sparkling blue days. It doesn't get better than that.
---
Travel Guide Greece
Featured Pension
The Fagotto Art Residences are located in the narrow lane ways of the old town of Chania, this fully restored mansion provides just six rooms, each one with its particular  charm. This is a truly romantic setting, with loads of charm. Did we mention the charm?
Located in the west of the island, Chania is a wonderful base from which to explore the islands beaches, mountains, gastronomy and culture.
---
Crete - the Island Inside You
Are you dreaming of visiting Crete? Here are some lyrical videos to help.
Our own videos with travel tips are featured here.
The video below is 'Crete - Sense the Authentic Culture'
The video below is 'Beach Daydreaming'
The video below is 'Crete Daydreaming'
Perhaps you dream of romance in Crete? 
Get away from the hum drum of mundane life and escape to Crete!
---
Spa and Wellness Holidays in Crete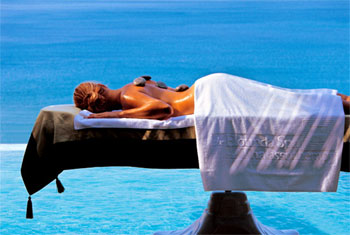 The wellness and spa resorts in Crete are world-renowned for their quality, beauty and excellence in customer service. Take the stress out of your body with a spa treatment, a massage or hydrotherapy session.
Our selections of wellness and spa accommodation in Crete provide options for resorts from the west to the east of the island, short retreats and larger resorts offering the very latest in wellness, relaxation, gastronomy, health  and pampering.


---
Family Reunion or Event Accommodation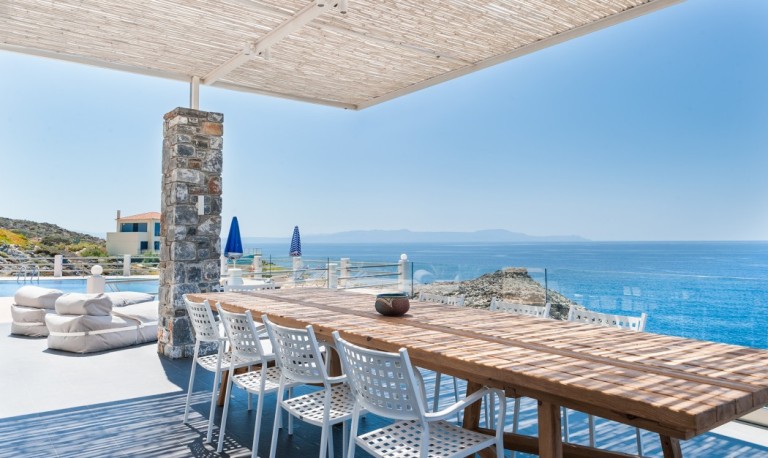 ---
Experiences in Crete
Travel Guide Greece - get behind the scenes into the culture and landscape of the most beautiful places in Greece, starting with Crete.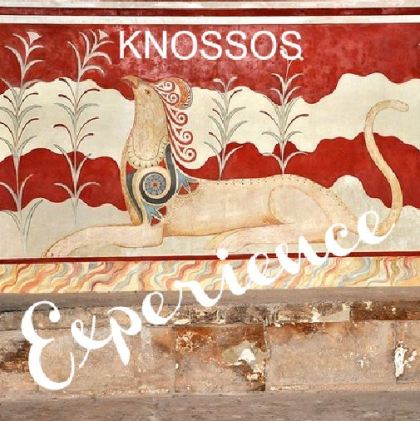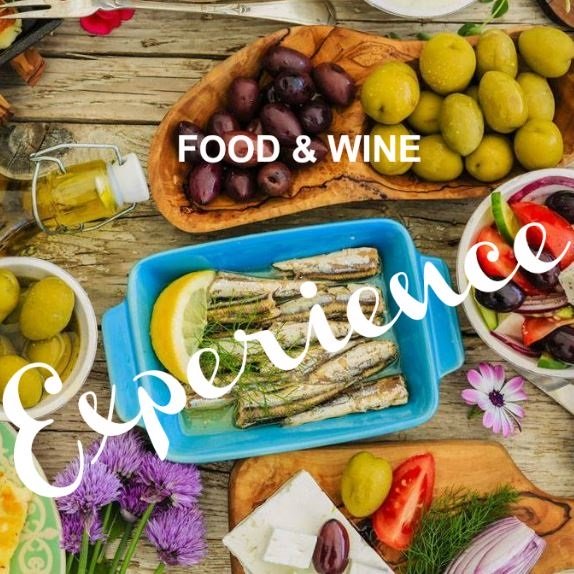 Food Odyssey, A Historical Culinary Tour of Chania - join a local gourmet and experimental archaeologist - a 'food historian' who will blend the intricate and rich cultural history of this place into the food found here. Promising to be a multi-sensory experience, this is one for the true foodies.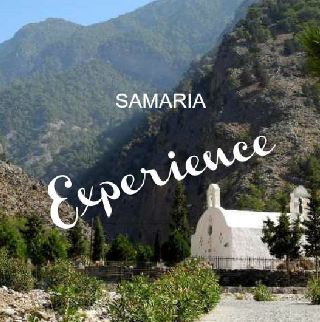 ---
Experiences in Greece
Crete Greece Travel Guide - choose an experience to take you further into the Greek culture.

---
Getting to Crete

Take a 1 hour flight from Athens to Heraklion with Aegean Airlines or Olympic Air, with many flights available per day.
Or take a 9.5 hour overnight ferry from Pireaus port of Athens to Heraklion port.
More on flights and ferries below.
Car hire in Crete is a really good idea as it is a large island 60 km by 260 km. There is so much to explore.
When you book with our car rental partners - Rental Centre Crete - you are supporting a local company with excellent service and an easy online booking procedure. We are sure you will be well looked after by the team. Choose from hybrid or non-hybrid vehicles.
---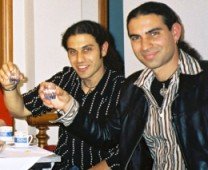 "We trust you have enjoyed these tips from the team at We Love Crete. Evíva!"
Contact us with further questions or feedback. We love to hear about your travels in Kríti and Greece. Let us know of any updates or additions, errors or omissions. Help us make this website the best it can be. Kaló Taxidí!

---
Crete Greece Travel Guide