We Love Crete

A jewel glistening in the Mediterranean Sea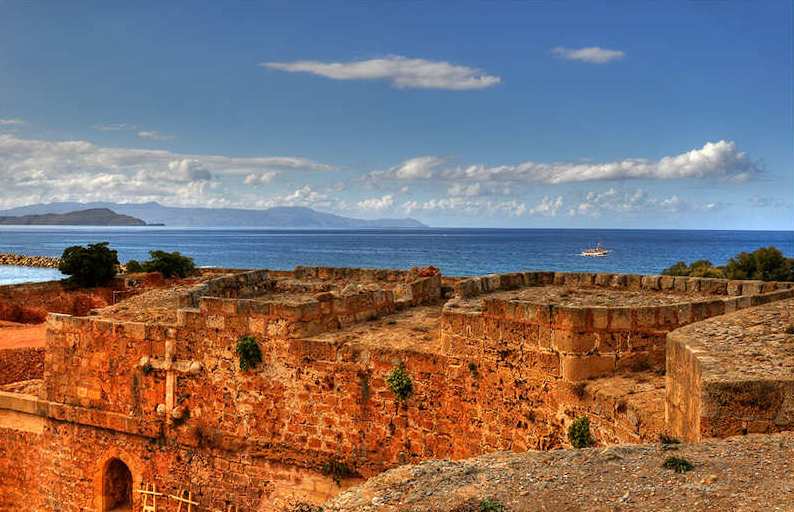 The island of Crete Κρήτη, ancient home to the Minoans, with her beaches, mountains, historic towns, villages, food, wine, olive oil and sun.

---
Crete Travel
---
Accommodation
We Love Crete - Accommodation

---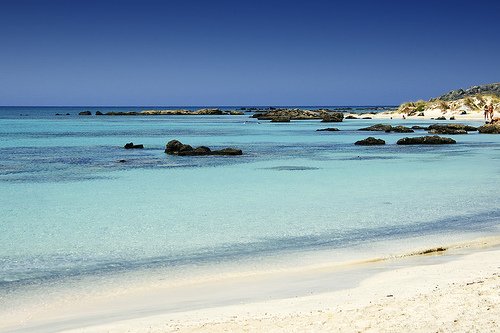 In the west
Our beaches are beautiful, contrasting and pristine. The stunning Elafonisi Beach (above), a delightful mix of crystal clear bays, white and pink fine sand, and tiny islets where you can still discover secret places to relax.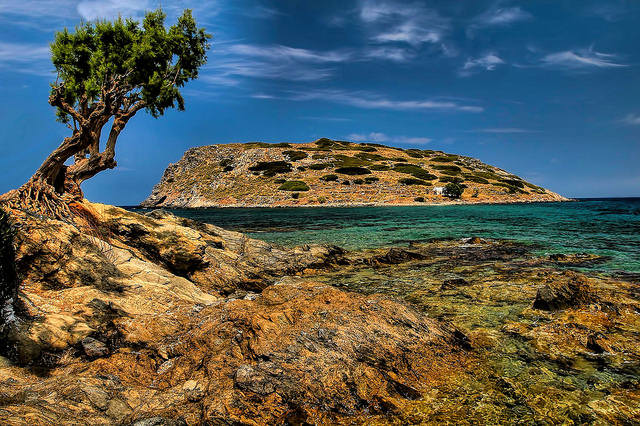 In the east
Explore our rugged mountains and unpopulated coastline, find havens away from the hustle bustle, like Mochlos Island (above) in the unspoilt east.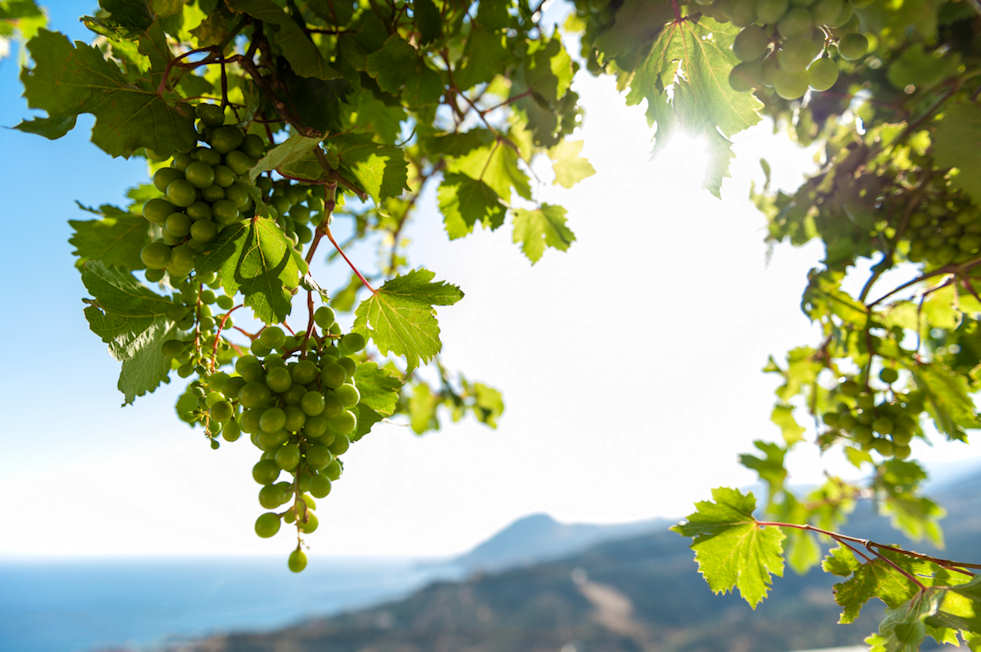 Wide open places, blue skies, fresh air and good fresh, organic food. The people of Kriti have never lost their connection to the land and healthy farming. Visit a village and stay in a traditional home, experience the vineyards, the vegetable gardens and eat the freshly prepared, home-made food.
The team at We Love Crete share our culture, history and music.

---
Welcome to Our Island
---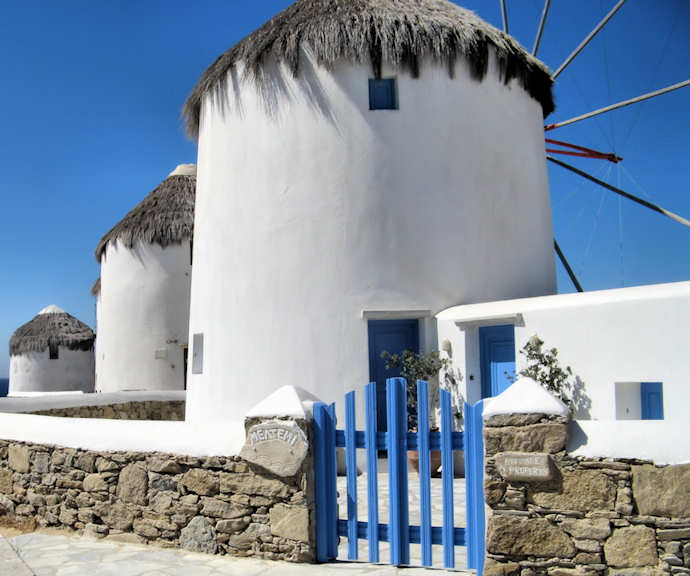 Welcome to Greece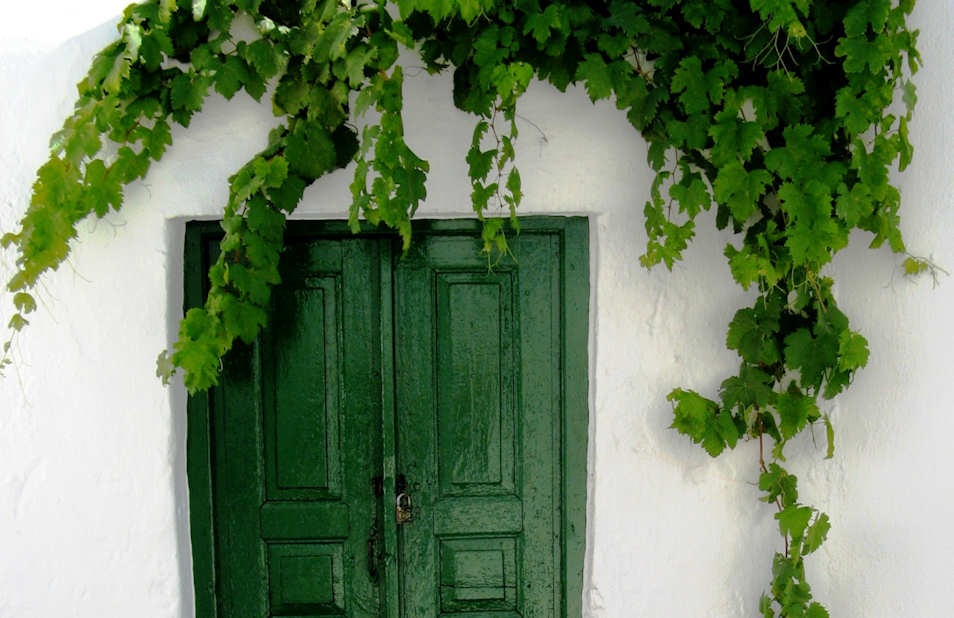 Explore mainland Greece, Athens and the Greek Islands, each has a different vibe. We have plenty of tips from our own travels...we become intoxicated by the bright whites of the little hidden lane ways of Mykonos...seeking enigmatic treasures like this green door.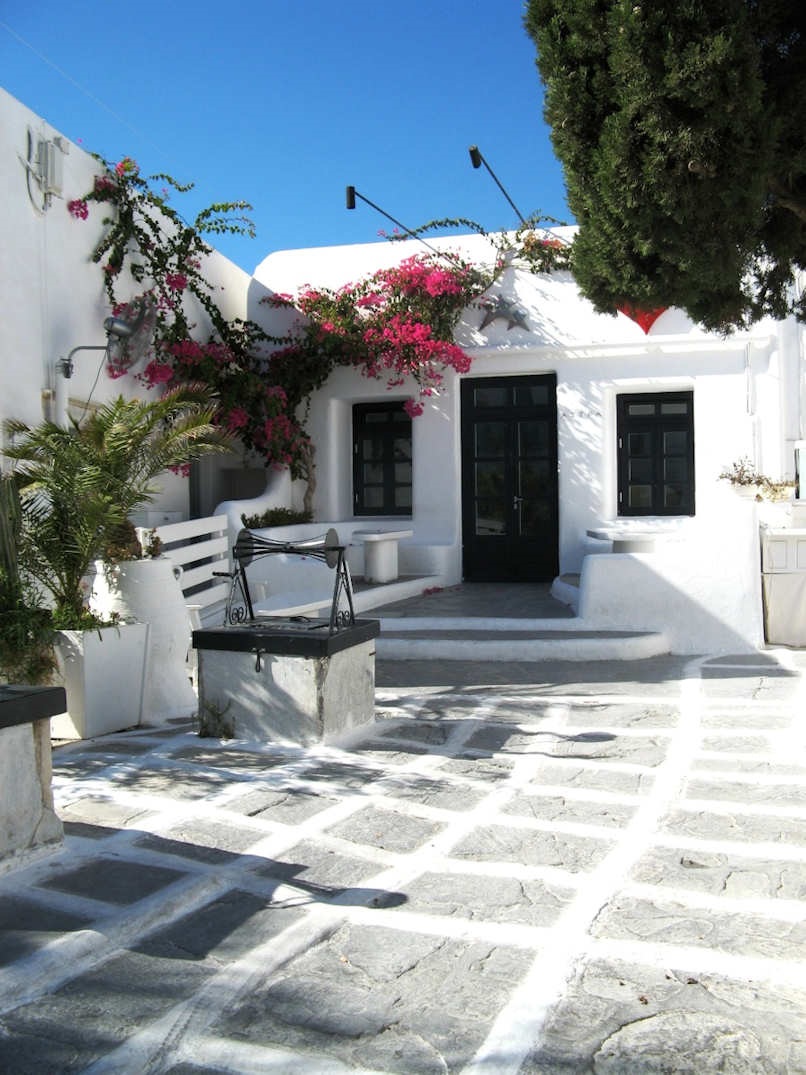 ...and little square with the village water well...which we discovered whilst wandering through the narrow back lanes of Mykonos town, just minutes from the windmills, the stylish boutiques and jewellery studios... just on our way to our next cafe bar.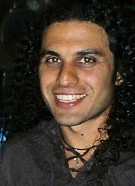 Hello!  Yiasas! Welcome to Kríti, Greece and the beautiful Mediterranean.
We are Anastasi and Apostoli, brothers whose mother was born in Kríti, and we know how difficult it can be to find authentic, quality information on the Internet.
So, we promise you will find real information on this website! You will find plenty about the culture of the island, getting into the real character of Kríti, her history, music, mountains and villages, as well as her beautiful beaches.

You'll find hints and tips from our own travel experiences and those of other visitors to the island. We hope you enjoy this website and visit Kríti soon.
Αγαπάμε την Κρήτη
Proud to be Cretan, here we share our love and longing for Kriti. Come and discover this this beautiful ancient island as we have. Ela! Come! Kriti and her charms await! Put simply We Love Crete!

Anastasi & Apostoli
What People Say


"Hello, firstly can I say how much I love your website!  It is so useful and full of  great information, while it also shines with how much you guys love Crete! "  Mandy,  Sydney, Australia


"I came across your site quite accidentally and I cannot stop reading all your site has to offer.  It is by far, the most informative of all the sites I have come across."   Niki, New York, USA


"If you are planning a trip to Crete - Katia and Anastasi from We Love Crete really do love Crete and have been a great resource for me. The website as well as communicating directly with them has been a terrific. I was so amazed at how quickly they respond if you have a question or need suggestions. They always provide information so that you can make the best choices. I'm looking forward to our trip to Crete that We Love Crete helped inspire. Thank you."  John, Kansas City, USA


" Thank you so much for your response.  We took your advice and switched our stay around, making it easier for getting ferries and flights.  Once again, thank you so much for all the information you sent me, I'm still going through it all and we purchased your mini-guides on visiting Crete east and west.  They are GREAT! "  Jo-ann, Montreal, Canada


"5 Stars! Love this website as there is so much good info here. It's great for accommodation and trip ideas plus while we have been here in Crete, it's also a good reference 'go to'! It makes it so much easier as one really needs to know and plan trips well for Crete. Thank you so much for this wonderful site and all your awesome travel tips." Amina, Noosa, Australia