Map of Crete
This page may contain affiliate links, see our disclaimer here.

---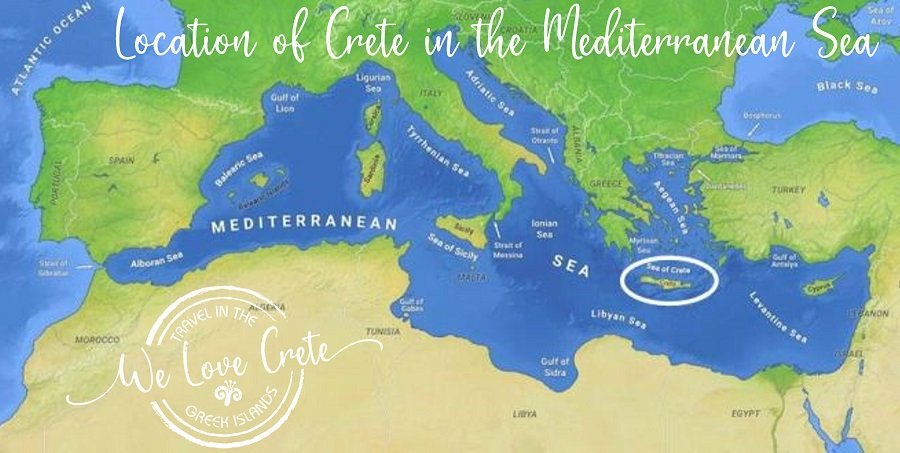 Looking for a map of Crete?
Looking forward to pouring over the map, tracing the curve of the land with your finger tip, trying to pronounce all the new names, familiarising yourself with the capitals, the mountains and seas, ahh, the explorer needs a good map to start a journey!

We like the Anavasi maps and found them very useful for general touring. For general touring we have featured the 1:100,000 Anavasi maps. Walkers will choose the 1:25,000 Anavasi maps to detail the countryside.
---
Map of Crete for Hiking & Walking...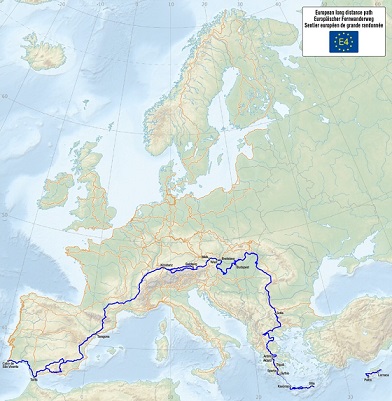 The E4 European walking path Cretan section starts in Kastelli-Kissamos and tracks 320 km through some of the most beautiful countryside in Kriti to finally end at Kato Zakros in the east. The trail is not always marked, it has some yellow and black E4 markers along the way. It is always good to check with the locals before starting any hike or walk in Kriti.
The Cretan Way is essential for those planning a serious walk along the Cretan section of the E4.
This comprehensive guide includes detailed descriptions, maps, travelogue, GPS paths, accommodation information and hiking tips for trek, written in east to west format by Luca Gianotti, a world walking expert hiker with a passion for paths.
An invaluable accompaniment to walking this trail is The High Mountains of Crete by Lorraine Wilson. This book is available online and featured below.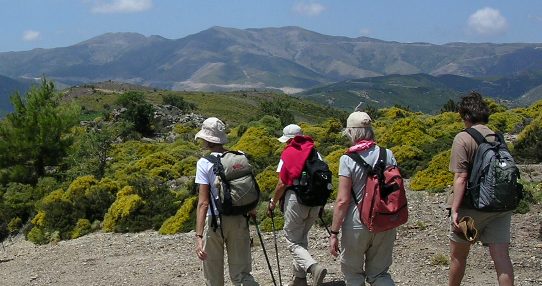 ---
Independent Mini Guides 
by We Love Crete
Looking for an itinerary in the west of Crete? Do you prefer to explore the East of the island?
We have put together the best of those regions into a five day trip for independent travellers...Taking some time and a car will mean you can explore the ruggedly beautiful interior of the island of Crete as well as visit some exquisite beaches.
Everyone knows Crete as a beach destination, and that an average of 300 days of sunshine a year means more chances of bliss on the sand. As an independent visitor, who wants to do more than just lie on the beach, it can be difficult to plan a great route without knowledge of the island.
Each of these trip ideas ebooks has a live link map.
---
Interactive Town Maps
---
Below you will find interactive maps for the four major capital towns, Chania, Rethymnon, Heraklion and Agios Nikolaos...

Chania
See the interactive map below to find accommodation options in Chania town...
---

Rethymno
The interactive map below shows accommodation options in Rethymnon town...
---

Heraklion
The interactive map below shows accommodation options in Heraklion town...
---
Agios Nikolaos
The interactive map below shows accommodation options in Agios Nikolaos...
---
Where to buy a hard copy
map of Crete
A good place to find a wide range of excellent maps is Taxidiotiko Bibliopolio ~ Travel Bookstore on Chandakos 29 in Heraklion (just walk down between the trees from the Liondaria). You can find road maps, walking maps and hiking maps with good detail. Here is also a good map of Heraklion town.
---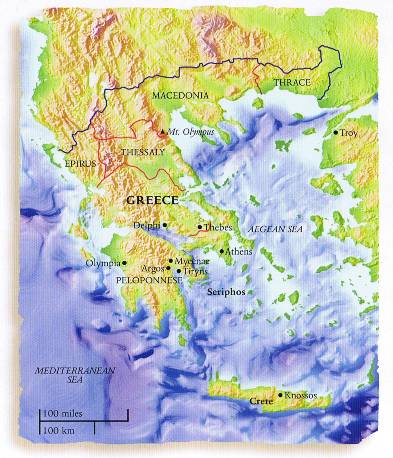 ---
Getting Here
---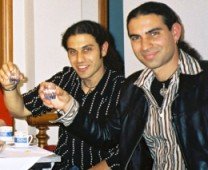 "We trust you have enjoyed these tips from the team at
We Love Crete. Evíva!"
Contact us with further questions or feedback. We love to hear about your travels in Kríti and Greece. Let us know of any updates or additions, errors or omissions. Help us make this website the best it can be. Kaló Taxidí!