Contact Us
Contact us with the easy form below.
• If you have a travel query go to our Ask a Question page...
---
---
What do you need to know?
What would you like to learn about Crete?
Are you planning a holiday?
Planning to stay?
Renting a villa?
Booking a guesthouse?
Do you want to choose between Samaria Gorge and Knossos Palace?
Need to choose which side of the island to visit? 
Looking for the perfect combination of relaxation and fun?
Struggling with logistics? Ferries? Flights? Local buses?
We answer questions here...see some of the answers here:
We are always happy to answer your queries...
---
Do you love Crete?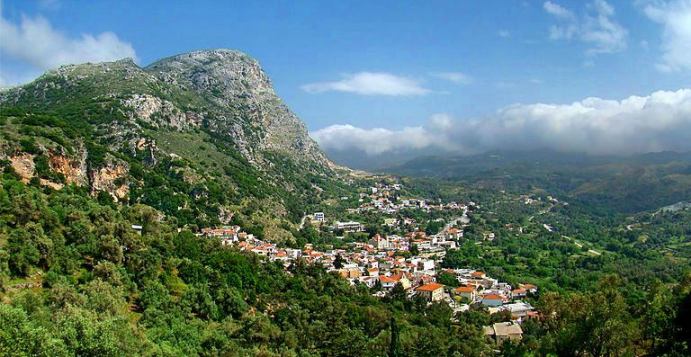 Whether you live in Crete, you are local, expat, visitor or just holidaying, this is the place to share your love for Crete and tell the world your story...
---
Contact Us - Share your Snaps
---
Did you walk the Gorge?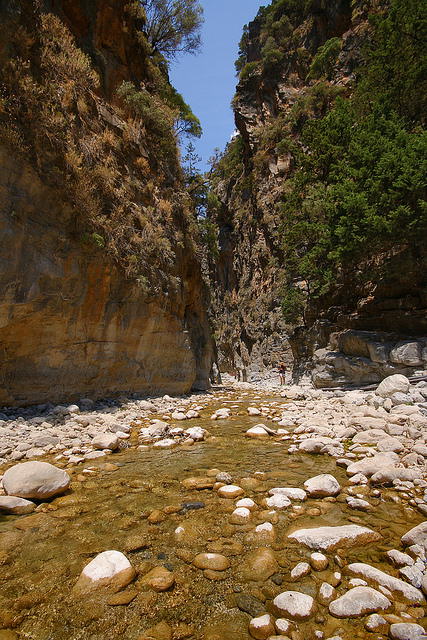 If you are proud to tell us about your Samaria Gorge walk - tell us and the world here...
When did you go? How long did it take you? How did you arrange it? Do you have any tips? How about snap shots? Where to stay? Was it wet like this picture or dry> Contact us here...
Of course we want stories from other gorges and canyoning and mountain climbing and everything else in the wilds of Crete...!
---
Are you living in Crete?
Do you have a favourite Cretan town or village? Let us know all about it. Post a comment here.
This site is for you...let us know what you would like to see on this site...pop your message here.
Would you like to share your love for Kriti? 
Do you run a business in Kriti?
You are welcome to tell us about it here. Often we will tell our readers about it, include it in our blog or write a page about it. We love to support local business.
Do you write stories? Could you write one about your favourite place in Kriti?
Are you a journalist based in Crete? Please submit your story for our blog.
Do you know about the nature of Kriti? Her gorges and mountains? Please tell us about your experiences...
We would love to hear from you...we promise to return an answer within 72 hours - usually much quicker than that.
Náste kalá!
Anastasi, Apostoli and Katia
We-Love-Crete.com
Αγαπάμε την Κρήτη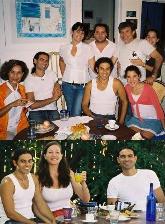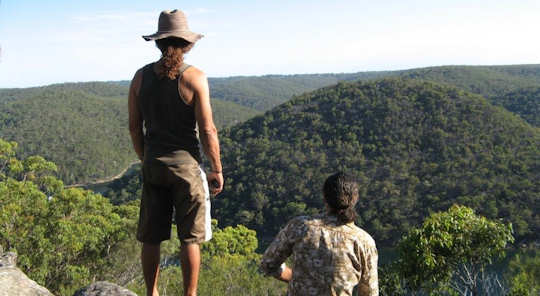 Explore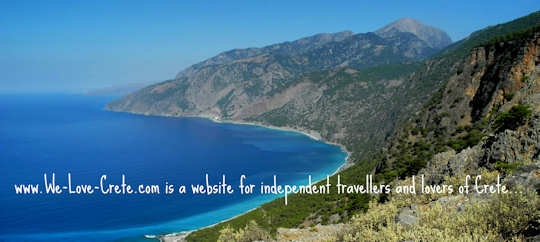 We-Love-Crete.com is a website for independent travellers and lovers of Crete (image by Mark Latter)
---
Related pages:
---
Agapáme thn Kríti