Your Samaria Gorge Walk
Tell Us YOUR Story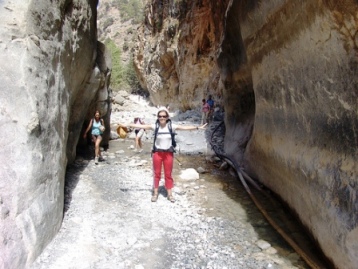 Samaria Gorge Walk ~ Φαράγγι Σαμαριάς
The Gorge of Samaria in Crete is a beautiful gorge in dramatic mountain country with all the marks of a great adventure.
The walk starts at Omalos 70 km from the town of Chania in the west of Crete, with a spine-tingling steep descent.
Once down on the river bed, this beautiful walk continues for at total of 16 km through the Samaria Gorge itself, emerging through the 'Iron Gates' then to the beach at Agia Roumeli, on the remote and blissfully unpopulated south coast of Crete.
So that is the short version of the story.
Well now tell us
YOUR story!...
• How was YOUR experience of the Samaria Gorge?
• Did you take a tour?
• Did you do it solo?
• Did you take your car and hike back?

• Did you start at Agia Roumeli?
• Did you hate it and get a donkey rescue?
• What are your tips for your fellow travellers?
• How long did the walk take you?
Have A Great Story About Walking Samaria Gorge?
Do you have a story to tell about YOUR Samaria Gorge walk? Share it!


What Other Visitors Have Said About Their Samaria Gorge Walk
Click below to see stories from other visitors to Crete...

---
Samaria Gorge Walk...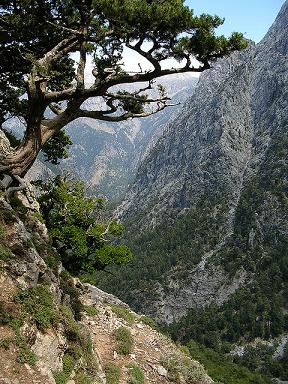 The Samaria National Park and UNESCO Biosphere Reserve is a large mountainous park in the centre of the White Mountains in the west of Crete.
This walk is very popular and can be taken as an organised tour from most capitals of the island and pickups can be arranged from many of the large hotels.
Other walks in these mountains are not as crowded in summer and just as beautiful, such as the Agia Irini Gorge or the walk from Agia Roumeli to Loutro, or any of the miles and miles of E4 European Walking Paths.
Some rare species are protected in the park including the Kri Kri mountain goat and the Bearded Vulture.
The walk is one way - starting at Omalos and ending by the sea at Agia Roumeli. The access to this small village is by walking or ferry only, hence many people stay the night and take the ferry the next day or a few days later. 
The organised day tours arrange return ferry and bus back to the capital cities, however those that take these tours must realise that this makes for a very long day.
See our full page about the gorge here...
More about the mountains and gorges of Crete here...
Askifou Plateau is nearby the gorge...
Agia Irini is an alternative, less crowded gorge nearby...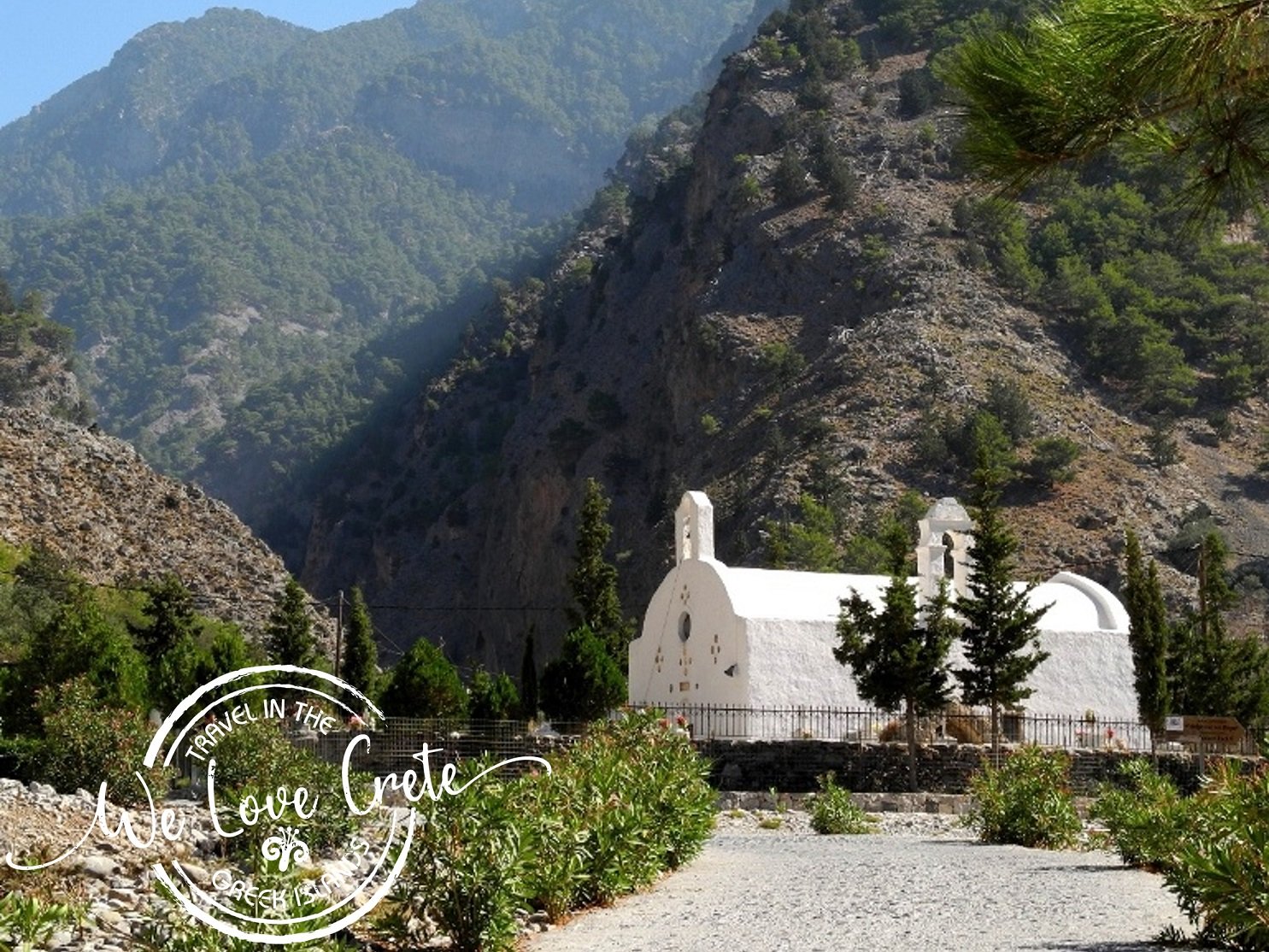 ---