Your Samaria Gorge Walk
Tell Us YOUR Story
This page may contain affiliate links, see our disclaimer here.

---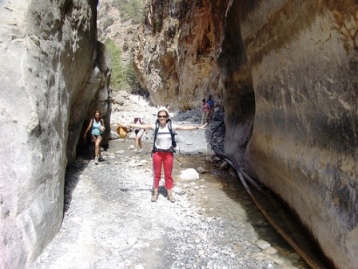 Samaria Gorge Walk ~ Φαράγγι Σαμαριάς
The Gorge of Samaria in Crete is a beautiful gorge in dramatic mountain country with all the marks of a great adventure.
Enjoy our tips about the walk in our video below.

The walk starts at Omalos 70 km from the town of Chania in the west of Crete, with a spine-tingling steep descent.
Once down on the river bed, this beautiful walk continues for at total of 16 km through the Samaria Gorge itself, emerging through the 'Iron Gates' then to the beach at Agia Roumeli, on the remote and blissfully unpopulated south coast of Crete.
So that is the short version of the story.
Well now tell us
YOUR story!
• How was YOUR experience of the Samaria Gorge?
• Did you take a tour?
• Did you do it solo?
• Did you take your car and hike back?

• Did you start at Agia Roumeli?
• Did you hate it and get a donkey rescue?
• What are your tips for your fellow travellers?
• How long did the walk take you?
Have A Great Story About Walking Samaria Gorge?
Do you have a story to tell about YOUR Samaria Gorge walk? Share it!


What Other Visitors Have Said About Their Samaria Gorge Walk
Click below to see stories from other visitors to Crete...

My Day in the Gorge
It's been over 40 years since I walked the Samaria Gorge with my then hubby. I don't think we knew what we were about to do! But I've never forgotten …
Questions
Paleochora to Omalos to Samaria Gorge... is it possible to get a bus from Palaiochora to the start of the Samaria Gorge (Omalos)...early enough to hike the gorge that day?
Six Days in Crete including Samaria Gorge - we will be arriving in Heraklion on the morning of May 27 by boat, and plan to rent a 4wd car, visit Knossos that day, and drive to either Elafonissos or Paleochora to stay six nights.
Knossos, Archanes, Chania, Samaria and Elafonisi - firstly can I say how much I love your website! It is so useful and full of great information, while it also shines with how much you guys love Crete!


How long does it take to walk the Samaria Gorge?
The walk is 16 km (10 miles) at first steep then along a river, with boulders and wooden walkways. Depending on the walker's experience and fitness, the walk can take 4-6 hours.

How do you get to the Samaria Gorge?
The walk starts at the edge of the Omalos Plateau near the small village of Omalos in Chania province, Crete. Get here by car, bus or an escorted tour.

What is Samaria Gorge Easy Way?
The walk can be accessed from the small seaside village of Agia Roumeli, and the narrowest part of the gorge can be reached in 3.3 km, along a mostly flat walking path. This is why it is called the 'easy way' or 'walking the gorge in reverse'.

---
Samaria Gorge Walk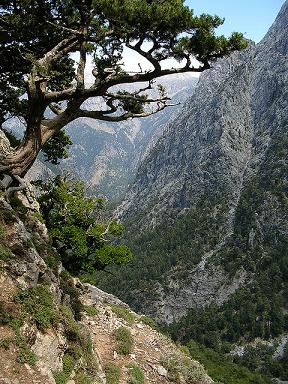 The Samaria National Park and UNESCO Biosphere Reserve is a large mountainous park in the centre of the White Mountains in the west of Crete.
The Samaria Gorge walk is open from May to October, from spring to autumn. The path can be dangerous after rains, when the river swells with rushing water.

This walk is very popular, other walks in these mountains are not as crowded in summer and just as beautiful, such as the Agia Irini Gorge or the walk from Agia Roumeli to Loutro, or any of the miles and miles of E4 European Walking Paths.
Some rare species are protected in the park including the Kri Kri mountain goat and the Bearded Vulture.
The walk is one way - starting at Omalos and ending by the sea at a village named Agia Roumeli. The access to this small village is by walking or ferry only, hence many people stay the night and take the ferry the next day or a few days later. 
See our full page about the gorge here
More about the mountains and gorges of Crete here
Omalos Plateau is your starting point for the walk

Askifou Plateau is nearby the gorge.
Agia Irini is an alternative, less crowded gorge nearby.
Walking to Loutro Village - we show you three ways to walk to Loutro, which you could do before or after your walk in the gorge, and perhaps include the beautiful Aradaina Gorge.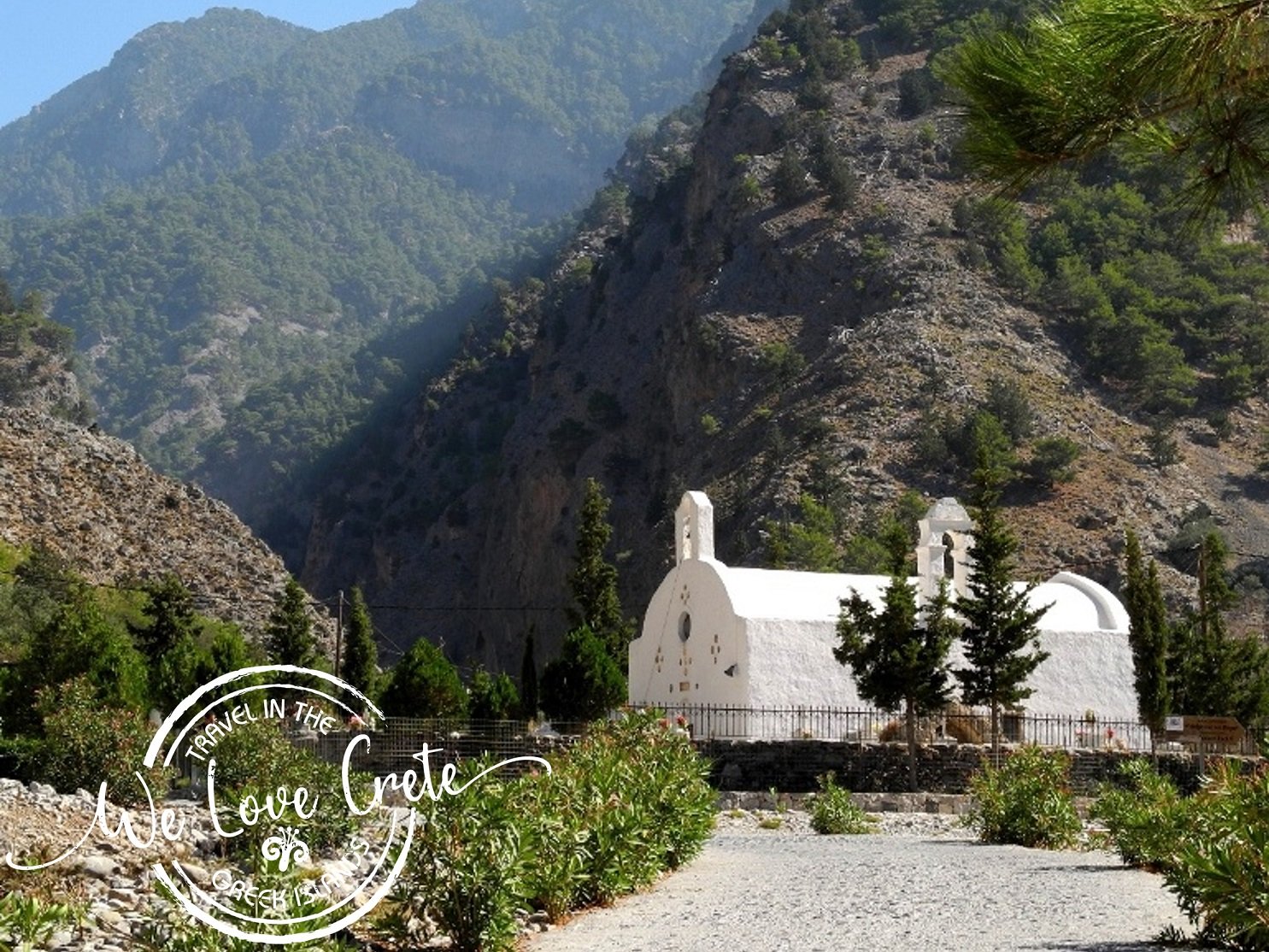 ---
Experience the Samaria Gorge Walk

The organised day tours to take the Samaria Gorge walk arrange return ferry and bus back to the capital cities, you must realise that this makes for a very long day. Well worth it for the magnificence of Samaria, and much better logistically for those with only a short time in Crete. Let us know your preference on this page, tell us your story of Samaria.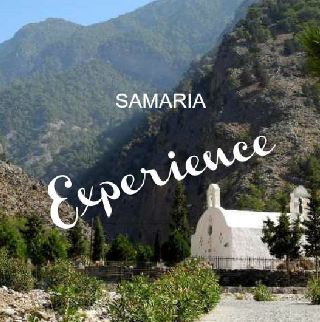 Take a Small Group Walking Tour from Chania of this beautiful gorge with a knowledgable guide. All logistics are taken care of on this 13 hour day from Chania town and nearby accommodation spots.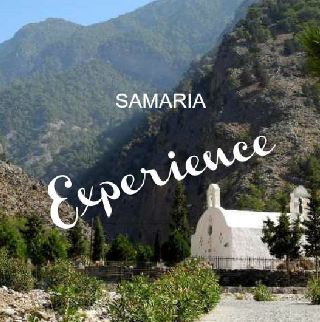 Samaria Gorge Walk from Rethymnon town and nearby accommodation points. This is a 12 hour feast for the senses in the White Mountains with a scrumptous breakfast to set you up for a good hike.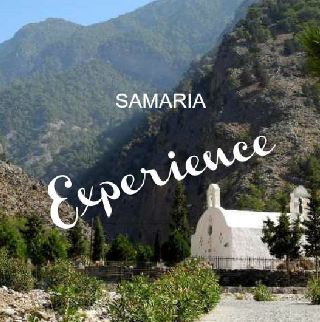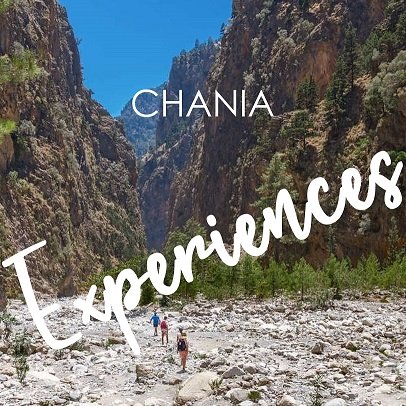 Explore the landscapes and culture of this fascinating part of Crete - choose a gourmet town tour or a cultural experience, or take a beach and boat trip.

---
Getting Here
Visitors arrive in Crete from Athens on flights with 1 hour duration with Olympic Air or Aegean Airlines.
The closest airport to this gorge is Chania International Airport.

Ferries depart Pireaus port of Athens and arrive into Souda port of Chania with a trip duration of 9 hours.

Getting to the start of the Samaria Gorge Walk at Omalos, take a local bus from Chania town, or drive 44 km south into the White Mountains.

See more details about flights, ferries and transport below.


Take a 1 hour flight from Athens to Heraklion with Aegean Airlines or Olympic Air, with many flights available per day.
Or take a 9.5 hour overnight ferry from Pireaus port of Athens to Heraklion port.
More on flights and ferries below.
---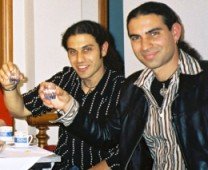 "We trust you have enjoyed these tips from the team at We Love Crete. Evíva!"
Contact us with further questions or feedback. We love to hear about your travels in Kríti and Greece. Let us know of any updates or additions, errors or omissions. Help us make this website the best it can be. Kaló Taxidí!

---