Privacy Policy, Disclaimer & Disclosure Statement

This page may contain affiliate links, see our disclaimer here.

---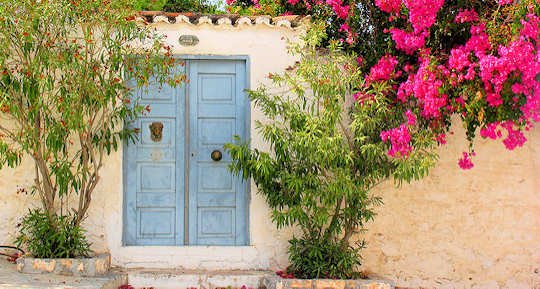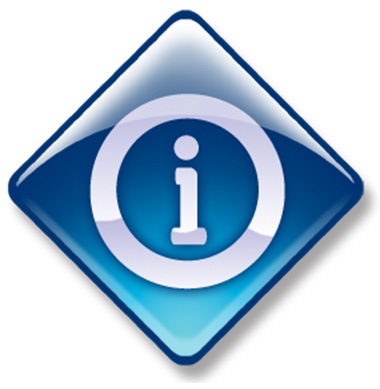 Privacy Policy
At we-love-crete.com (we-love-crete) we are dedicated to protecting your data and privacy.
We recognize that your privacy is important. This document outlines the types of personal information we receive and collect when you use we-love-crete, as well as some of the steps we take to safeguard information. This will help you make an informed decision about sharing personal information with us.
we-love-crete strives to maintain the highest standards of decency, fairness and integrity in all our operations. Likewise, we are dedicated to protecting our customers' and online visitors' privacy on our website.
About Our Cookies

A cookie is a string of information that we-love-crete stores on your computer, which your browser provides to we-love-crete each time you return to the site. We use cookies to help us identify and track visitors, their use of our website, and their website access preferences.
Advertising Cookies
We use third-party advertising company Google Adsense to serve ads on our website. This company uses cookies and web beacons in their ads to ascertain how many times you've seen an advertisement. We share this information with these companies, but do not provide them with any personally identifiable information for cookie or web beacon use, so they cannot personally identify you with that information from our website.
It is possible to easily opt out of personalised ads for over 125 different ad networks.
Some third-party advertisements are served by Google. Google's cookie enables it to serve ads to our visitors based on their visits to other sites on the Web. You may opt out of personalized ads by visiting the Google advertising privacy policy.
This link from Google provices more information about how Google manages data in its ad products.

Refusing Cookies 
You can set your browser to accept or refuse all cookies automatically, or notify you when a cookie is being requested. Taking this action should not cause a problem with the continued use of our site. Consult the Help section of your browser for guidance on how to refuse all cookies or to notify you when a cookie is requested.
If you choose to refuse we-love-crete's cookies, you may not be able to fully experience the interactive features of the site.
Personally Identifiable Information

we-love-crete . com may collect and use your personal information for the following purposes:
To run and operate our site.
To display content on the site correctly.
To improve customer service.
To help us respond to your customer service requests and support needs more efficiently.
To personalize your user experience.
To understand how our users as a group use the services and resources provided on our site.
To improve our site.
To improve our products and services.
To run a promotion, contest, survey or other site feature.
To send information to you that you agreed to receive about topics we think will be of interest to you.
To send periodic emails, which may include electronic newsletters and/or autoresponder series of emails.
To respond to your enquiries, questions, and/or other requests.
we-love-crete may collect personally identifiable information from you in a variety of ways, including, but not limited to, when you visit our site, register on the site, or fill out a form, and in connection with other activities, services, features or resources we make available on our site, such as e-books.
If you complete a form, we will require your name and your email address, and will ask for information relevant to the purpose of the form, such as the contact form.
If you submit content to us, such as your 'Favourite Crete Beach' or 'Why You Love Crete', we will ask for your name and email address. Photos you include with your submission, or details in your submission, may personally identify you.
If you request to be notified about comments on any content you submit to us, or request to be notified when others submit content, we will require your first name and your email address.
If you purchase an e-book or e-book bundle product or service from us, a third party site may utilise or collect your name, email address, and Paypal information. This is so you can pay for and download your ebook/s.
This site lets you share content with your friends and followers on various social media platforms. See privacy policy of Shareaholic.
You can always refuse to supply personally identifiable information and visit our site anonymously. However, it may prevent you from engaging in certain site-related activities.

If we make material changes in the collection of personally identifiable information, we will inform you by placing a notice on our site. We will use personal information received from you for internal purposes only and will not sell it or provide it to third parties.

We also collect each visitor's IP address, which helps us combat spam and fraud. We do not use IP addresses for any other purpose.
Non-personally Identifiable Information

We may collect non-personally identifiable information about you whenever you interact with our site. Non-personally identifiable information may include the browser name, the type of computer and technical information about your method of connecting to our site, such as the operating system and the Internet service provider you used, and other similar information.
Children's Privacy Protection

This website is directed to adults. It is not directed to children under the age of 16. We operate our site in compliance with current regulations. Anyone under the age of 16 must provide parental consent to use this site. We do not knowingly collect or use personally identifiable information from anyone under 16 years of age.
Release of Information

If we sell we-love-crete, the information we have obtained from you through your voluntary participation in our site may transfer to the new owner as a part of the sale so that the service provided to you may continue. In that event, you will receive notice through our website of that change in control and practices, and we will make reasonable efforts to ensure that the purchaser honours any opt-out requests you might make.
Data Storage

Personally identifiable information and non-personally identifiable information collected by this site  is stored on our host's servers. That host is SiteSell Inc., located at 1000 Saint-Jean Boulevard, Suite 702, Pointe-Claire, QC H9R 5P1, Canada.
If you wish to review your information stored on the SiteSell servers for we-love-crete.com, click on this link. You can also edit, download or delete any of your information from the servers by clicking on that link.
Some information is collected by third-party services. These include Paypal, Amazon and eJunkie for e-books and e-book bundles. 
We provide this privacy policy as a statement to you of our commitment to protect your personally identifiable information.
How You Can Correct or Remove Information

We provide this privacy policy as a statement to you of our commitment to protect your personally identifiable information. If you have submitted personally identifiable information through our website and would like to update that information or have it deleted from our records, click on this link.
Updates and Effective Date

we-love-crete reserves the right to make changes in this policy. If there is a material change in our cookie and privacy practices, we will indicate on our site that those practices have changed and provide a link to the updated privacy policy. We encourage you to periodically review this policy so that you will know what information we collect and how we use it.
Agreeing to Terms

If you do not agree to we-love-crete's privacy policy as posted here on this website, please do not consent to the setting of cookies and the collection and storage of your personally identifiable information.
Your explicit consent indicates acceptance of this privacy policy in its entirety.
The California Consumer Privacy Act CCPA
we-love-crete has not sold any personal information in the previous 12 months and does not sell any personal information whatsoever.

Last updated: 1 January 2020



Please note that if you submitted your information to us before 25 May 2018 in a contact form or submission form, that data is no longer stored by us.
Privacy Policy

Your

 Trust 

is Important to Us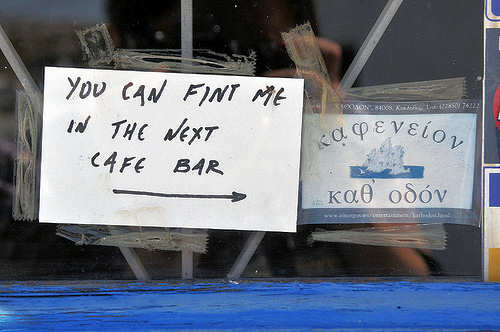 Life is simpler in Crete...
---
Disclaimer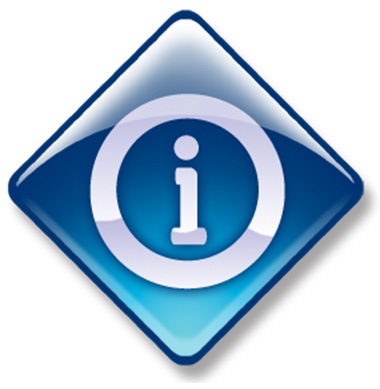 We-Love-Crete. com provides this website as a service.
While the information contained within the site is periodically updated, no guarantee is given that the information provided in this website is correct, complete, and/or up-to-date.
The materials contained on this website are provided for general information purposes only and do not constitute legal or other professional advice on any subject matter. We-Love-Crete. com does not accept any responsibility for any loss which may arise from reliance on information contained on this site.
Permission is given for the downloading and temporary storage of one or more of these pages for the purpose of viewing on a personal computer.
The contents of this site are protected by copyright under international conventions and, apart from the permission stated, the reproduction, permanent storage, or retransmission of the contents of this site is prohibited without the prior written consent of We-Love-Crete. com

Some links within this website may lead to other websites, including those operated and maintained by third parties. We-Love-Crete. com includes these links solely as a convenience to you, and the presence of such a link does not imply a responsibility for the linked site or an endorsement of the linked site, its operator, or its contents (exceptions may apply).
This website and its contents are provided "AS IS" without warranty of any kind, either express or implied, including, but not limited to, the implied warranties of merchantability, fitness for a particular purpose, or non-infringement.
Reproduction, distribution, republication, and/or retransmission of material contained within this website are prohibited unless the prior written permission of we-love-crete has been obtained.

Accommodation Disclaimer
we-love-crete does not rent villas and cannot be held responsible for individual decisions or transactions made from the information contained on this site about villas. we-love-crete suggest that you please ensure to double-check all details and arrangements for your own information.
Every care has been taken by we-love-crete web authors in compiling the all the information included in this website. However, all information about the properties has been provided by the advertisers or owners and is provided in good faith. We Love Crete. com will not be held liable for any errors, omissions, misunderstandings or claims arising from the advertisement or any arrangement or booking made by a guest with an advertiser.
When booking a property or a villa in Crete, we would just suggest that you ensure all details, including booking conditions, are confirmed by e-mail or in writing with the owner.


---
Disclosure Statement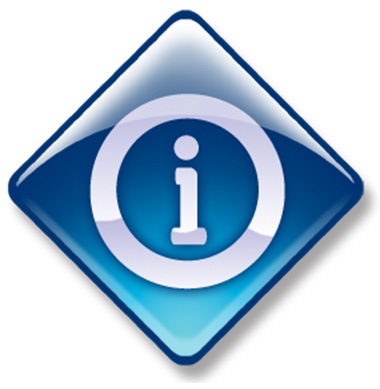 Throughout this website you will see ads and product suggestions. In some cases, we are affilliated with these programs and may be compensated for bookings of these services. In addition, please realise that we will not recommend a product or service which we consider unworthy. We have high standards and guidelines for the various products and services that we suggest.
If you see a testimonial on our website, it is real. We will never issue a false testimonial or pay someone to 'say something good' about a product or service. Please keep in mind that whatever the person says is their opinion.
All web-form submissions become property of this website and are protected by copyright laws. We provide all content on this website free of charge, to share with people who love Crete. We devote the time required to do this as an online business being able to earn an income.
In order for us to bring you free, high quality, useful information, we use various methods to earn an income from this website. These methods include the use of Google Adsense,  various affiliate programs and sales of our own e-books published on Kindle and also sold via this website as portable documents.
An affiliate program is a type of online pay-per-sale arrangement. Typically, the way it works is that a company will pay out a commission for every sale sent to them by any website owner who has been approved to participate in their affiliate program. In theory, the way an affiliate program works is that we have a website or a blog and we love a particular product, so we suggest it to our visitors. If someone makes a purchase as a result, We Love Crete. com receives a small commission at no extra cost to the customer. As mentioned before, we will only suggest a product or service if we deem it a good one. In other words, we will never recommend a product solely because we have the ability to earn a commission from the affiliate program.
We Love Crete. com is a participant in the Amazon Services LLC Associates Program, an affiliate advertising program designed to provide a means for sites to earn advertising fees by advertising and linking to amazon. com and affiliated sites. As an Amazon Associate we earn from qualifying purchases. You will see that we have our own e-books for sale via in Kindle versions and we suggest other books throughout the site.
Our Passion
This website We Love Crete. com is our shared passion and online business. We are passionate about the island of Crete and we are proud of what we do. We enjoy helping our visitors with their questions about Crete. We can afford to do this because this is an online e-commerce business.  We appreciate your support in visiting and considering our suggestions. This site takes time, effort and resources to design, write and maintain and to deliver excellent original content free of charge. Making bookings or buying products through our website is a win-win-win for you, us and the third parties. Thank you in advance for booking through us.
Contact Us
If you have any questions at all about this disclosure statement, please contact us. We are always happy to speak with our visitors and to those independent travellers, those living in Crete, loving Crete from afar or considering moving to Crete. We love to synergise with business owners and collaborate with those passionate about Crete and Greece.
About Us
See more about us, and the story behind We Love Crete.com here.
Sincerely,
Katia, Anastasi & Apostoli