Privacy Policy, Disclaimer & Disclosure Statement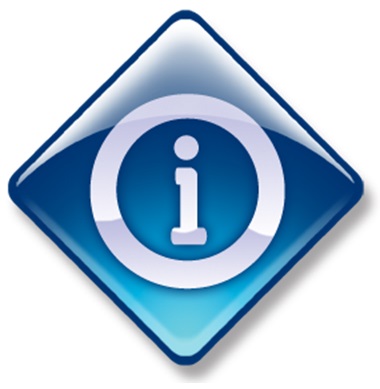 Our Privacy Policy

Our Commitment
Welcome to We-Love-Crete. com, the best site on the web for up-to-date information on the island of Crete in Greece. We, the founders of We-Love-Crete. com are Internet users, too, so we understand how serious you are about protecting your private information - we're serious about it, too! To help you understand our privacy policies better, we've chosen to explain it below in plain English. That way, you can feel comfortable that we are just as dedicated to your privacy as we are to ours.
The bottom line is that any information we collect from you remains completely private unless you give us permission to give it to another website. We do not knowingly collect private information from children, and we don't sell your information to any other websites for any reason. That's it in a nutshell! If you have any questions about our privacy policy, please don't hesitate to contact us on our contact page or at
Enhance Living Synergy, PO Box 791, Coolum Beach, Qld 4573 Australia

Information Collected
Our computers collect non-personally identifiable data (your IP address, how often you visit our site, which pages you visit, etc.) each time you visit We-Love-Crete. com. We use this information to make the site better - easier to use and simpler.
We will only collect personally identifiable data (your name, email address, phone number, etc.) on forms you complete. This information will only be used for the purpose you completed the form, or to contact you when you have a question. You are in complete control of what personally identifiable information you give us.
Use of Collected Information
We will never sell your information - either kind - to anyone else, including other websites or spammers. However, if we have another company help us perform some function of our website, we will give them only the information needed to perform the function, and they are prohibited from using the information in any other way.
Finally, we may disclose personal information if required to by law or if we believe such disclosure is necessary to a) conform to the requirements of the law, b) comply with a legal process served on our Company or the website, and c) protect and/or defend our Company, website, employees, and users.
Children
We-Love-Crete. com does not knowingly collect any information from children.
Cookies
Cookies are a standard Internet technology, a small text file that is put on your hard drive by the server that hosts a web page. They can't be used to gain control of your computer or to put a virus on your computer. No one else can read our cookies, and we only use them to improve the quality of our service to you. Your Internet browser was probably originally set up to accept cookies, but you can always reset it to refuse them or to ask you each time a site tries to put one on your computer. Please note, if you don't let us install our cookie on your computer, you can still use the website, but some parts of it might not work correctly.
Acquisition
That's the fancy term for if we sell We-Love-Crete. com or the Company or merge with another company. If we do, your information might be transferred to the new company.

Security
We-Love-Crete. com is as committed to the security of your computer system as we are to your privacy. We use various types of standard Internet security technologies and procedures to help protect your personal information from unauthorized access, use, and disclosure.
Changes in Privacy Policy
We-Love-Crete. com might choose to update our privacy policy occasionally. If we do, we will post a notice on the website so you can review any changes and how they might affect you. Also, please review this page from time to time to make sure you haven't missed any such notices. By continuing to use We-Love-Crete. com, you are agreeing to this privacy policy and any updates we make to it.
Effective Date
This Privacy Statement is effective as of 20 December 2006.
Privacy Policy

Your

 Trust 

is Important to Us
---
Disclaimer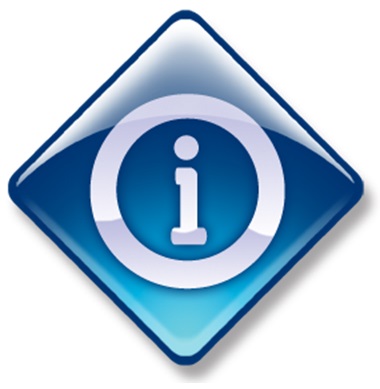 We-Love-Crete. com provides this website as a service.
While the information contained within the site is periodically updated, no guarantee is given that the information provided in this website is correct, complete, and/or up-to-date.
The materials contained on this website are provided for general information purposes only and do not constitute legal or other professional advice on any subject matter. We-Love-Crete. com does not accept any responsibility for any loss which may arise from reliance on information contained on this site.
Permission is given for the downloading and temporary storage of one or more of these pages for the purpose of viewing on a personal computer.
The contents of this site are protected by copyright under international conventions and, apart from the permission stated, the reproduction, permanent storage, or retransmission of the contents of this site is prohibited without the prior written consent of We-Love-Crete. com

Some links within this website may lead to other websites, including those operated and maintained by third parties. We-Love-Crete. com includes these links solely as a convenience to you, and the presence of such a link does not imply a responsibility for the linked site or an endorsement of the linked site, its operator, or its contents (exceptions may apply).
This website and its contents are provided "AS IS" without warranty of any kind, either express or implied, including, but not limited to, the implied warranties of merchantability, fitness for a particular purpose, or non-infringement.
Reproduction, distribution, republication, and/or retransmission of material contained within this website are prohibited unless the prior written permission of We-Love-Crete. com has been obtained.

Accommodation Disclaimer
We Love Crete. com does not rent villas and cannot be held responsible for individual decisions or transactions made from the information contained on this site about villas. We Love Crete. com suggest that you please ensure to double-check all details and arrangements for your own information.
Every care has been taken by We Love Crete. com web authors in compiling the all the information included in this website. However, all information about the properties has been provided by the advertisers or owners and is provided in good faith. We Love Crete. com will not be held liable for any errors, omissions, misunderstandings or claims arising from the advertisement or any arrangement or booking made by a guest with an advertiser.
When booking a property or a villa in Crete, we would just suggest that you ensure all details, including booking conditions, are confirmed by e-mail or in writing with the owner.


---
Disclosure Statement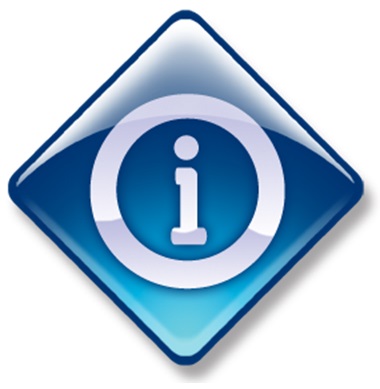 Throughout this website you will see ads and product suggestions. In some cases, we are affilliated with these programs and may be compensated for bookings of these services. In addition, please realise that we will not recommend a product or service which we consider unworthy. We have high standards and guidelines for the various products and services that we suggest.
If you see a testimonial on our website, it is real. We will never issue a false testimonial or pay someone to 'say something good' about a product or service. Please keep in mind that whatever the person says is their opinion.
All web-form submissions become property of this website and are protected by copyright laws. We provide all content on this website free of charge, to share with people who love Crete. We devote the time required to do this as an online business being able to earn an income.
In order for us to bring you free, high quality, useful information, we use various methods to earn an income from this website. These methods include the use of Google Adsense,  various affiliate programs and sales of our own e-books published on Kindle and also sold via this website as portable documents.
An affiliate program is a type of online pay-per-sale arrangement. Typically, the way it works is that a company will pay out a commission for every sale sent to them by any website owner who has been approved to participate in their affiliate program. In theory, the way an affiliate program works is that we have a website or a blog and we love a particular product, so we suggest it to our visitors. If someone makes a purchase as a result, We Love Crete. com receives a small commission at no extra cost to the customer. As mentioned before, we will only suggest a product or service if we deem it a good one. In other words, we will never recommend a product solely because we have the ability to earn a commission from the affiliate program.
We Love Crete. com is a participant in the Amazon Services LLC Associates Program, an affiliate advertising program designed to provide a means for sites to earn advertising fees by advertising and linking to amazon. com and affiliated sites. You will see that we have our own e-books for sale via in Kindle versions and we suggest other books throughout the site.
Our Passion
This website We Love Crete. com is our shared passion and online business. We are passionate about the island of Crete and we are proud of what we do. We enjoy helping our visitors with their questions about Crete. We can afford to do this because this is an online e-commerce business.  We appreciate your support in visiting and considering our suggestions. This site takes time, effort and resources to design, write and maintain and to deliver excellent original content free of charge. Making bookings or buying products through our website is a win-win-win for you, us and the third parties. Thank you in advance for booking through us.
Contact Us
If you have any questions at all about this disclosure statement, please contact us. We are always happy to speak with our visitors and to those independent travellers, those living in Crete, loving Crete from afar or considering moving to Crete. We love to synergise with business owners and collaborate with those passionate about Crete and Greece.
About Us
See more about us, and the story behind We Love Crete.com here.
Sincerely,
Katia, Anastasi & Apostoli