Crete Video
This page may contain affiliate links, see our disclaimer here.

---
Crete Video - experience the island of Crete in Greece.

---
We Love Crete Videos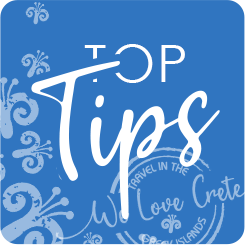 Enjoy our short videos. Full of our top tips.

A taste of Crete! An invitation to Crete!


---
Collages of Crete
Κρήτη - here is a collage showing the diversity and beauty of the island, with a focus on beaches, immerse yourself in the clear aqua waters and soft sandy textures of the island and swim in her pristine turquoise seas.
This wonderful story line shows the true hospitality of Crete
---
Regions of Crete
Chania in the West
Here you will see a lyrical journey through the old town of Chania Χανιά
Here you will see just a taste of the cruise to Balos Lagoon, with a climb to Gramvousa Islet...Γραμβούσα.
Rethymnon Region
Ρέθυμνο - the beaches, history and myth of this region are beautifully captured here.
Heraklion in the Centre
Ηράκλειο - here you will see Heraklion town, Knossos Palace, Lake Zaros, the rugged mountains and much more.
Below is a short video of Mt Giouchtas Γιούχτας or Juktas ancient peak sanctuary near Archanes Village in Heraklion, Crete.

Agios Nikolaos Region
Here you will see the town of Agios Nikolaos Άγιος Νικόλαος, the port, the harbour and the Lake Voulismeni, as well as Elounda, Spinalonga Island, diving in the bay and walks to ancient Lato and the Kritsa Gorge, and much more in eastern Crete in the Lasithi region.
---
Music of Crete
See the video below of Nikos Xilouris Νίκος Ξυλούρης showing his proud love of Crete, in the mountains performing the song Anagiriso to Steno.
Live music from local brothers Themis (vocals) & Giannis Lagoudakis playing at Mesostratis Taverna in Rethymnon.
Michalis Tzouganakis Μιχάλης Τζουγανάκης is an artist of rare and magical passion and emotion, even in the realms of Cretan traditional music, so renowned for exuding feeling like tears from a mourner's eyes.
Below you will see the official music video for "O syrtos tou Koroni (O Meraklis)" by Antonis Martsakis Αντώνης Μαρτσάκης.
Cretan music - Κρητική μουσική - below see edited footage from the documentary series "I mousiki tou kosmou" "World musicians". The musicians appearing in the video are: Stelios Petrakis, Vaggelis Vardakis, Antonis Martsakis, Ross Daly, Giorgos Xylouris, Harilaos Papadakis, Zaharis Spyridakis and Dimitris Sgouros.
Below you will see the Cretan musician Skoulas performing the song "Aetos" in the Psiloritis mountains in Crete. 

Below is a video of Skoulas performing live.
Below you will see excerpts from the motion picture Zorba the Greek, starring Anthony Quinn, Alan Bates and Irini Papas. The novel Βίος και Πολιτεία του Αλέξη Ζορμπά was written in 1946 by Crete's beloved author Níkos Kazantzákis and the film from 1964 was shot on location in Crete, in Chania town and the Akrotiri peninsular, as well as the village of Stavros.
---
Ancient Sites in Crete
Crete Video - below - The Minoan Palace of Knossos - Κνωσός - as it is today - a fascinating archaeological site 5 km from Heraklion in Crete video.

Below you will see video of the Minoan Palace of Malia - Ανάκτορο Μαλίων - as it looks today.

Below you will see video of the Minoan Palace of Phaistos - Φαιστός - as it looks today.

The video below shows the small beach village of Kato Zakros including the Minoan Palace of Zakros - Ζάκρος - as it looks today.
---
Gorge Walks
Crete Video - below you will see the beautiful and rewarding walk through the Gorge of Samaria Φαράγγι Σαμαριάς in southern Chania region of western Crete. The walk is 16 km from north to south, ending in the remote seaside village of Agia Roumeli.

Below is a lesser known gorge, just as beautiful, especially as it is quieter - Agia Irini Gorge - Φαράγγι Αγίας Ειρήνης, the walk is 7 or 12 km long, depending on your route choice.

The short and easy walk through Agiofarago Gorge Αγιοφάραγγο can be accessed by a dirt track. Then you will discoverone of the remotest and most scenic little beaches in Crete, surrounded by the park of Asterousias. This beautiful footage is from Giannis Psaridakis.


---
Crete Video - Beaches
Below is the seaside village of Loutro

This includes the town of Kastelli Kissamos and surrounding region, showing the incredible beaches of Falasarna, Balos Lagoon and Elafonisi.
Below is a relaxing invitation from the Beach of Matala - in the south of Heraklion - home to the hippies of the sixties and you can see why they chose to come to this unusual beach and chill out, breathe and watch the sunsets over the sea to Africa.
---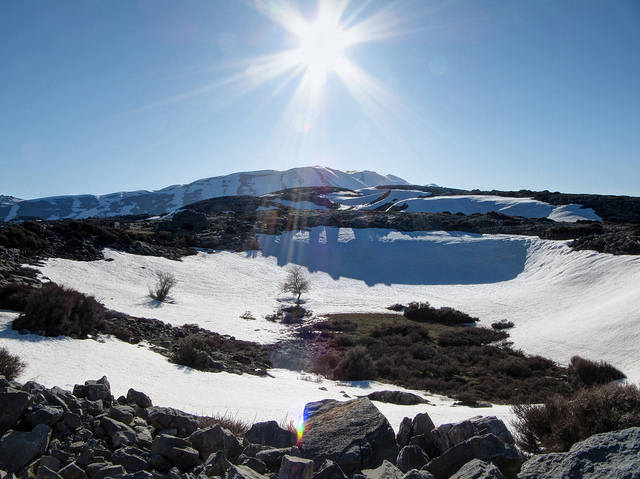 Country and Mountains of Crete
Below is a lovely video of the Lefka Ori - The White Mountains of Crete.
Below is a video of the Lefka Ori - The White Mountains of Crete showing sections of the E4 European Walking Path made by Christine Schmitthenner.

Below is a video of the Dikti Mountains in eastern Crete and the Lasithi Plateau.
---
Birds and Bird Watching in Crete

Below is a Crete video of birds taken by birding enthusiast Guy Marchal in May 2018, starting in the Heraklion village of Avdou and treating bird lovers to wonderful footage of many local species including blackbird, sardinian warbler, turtle dove, chaffinch, goldfinch and a beautiful collage of the appearance of birds in the artwork of the Minoan culture... a joy to watch ... especially for bird lovers...
Griffon Vultures make an appearance, and Roza Gorge (near Avdou and Krasi, Heraklion) offers up some beautiful flora including Dragon Arum Dracunculus vulgaris.

Plenty for nature lovers in the spring month of May in Crete.

---
Getting Here
Take a 1 hour flight from Athens to Heraklion with Aegean Airlines or Olympic Air, with many flights available per day.
Or take a 9.5 hour overnight ferry from Pireaus port of Athens to Heraklion port.
More on flights and ferries below.
Car hire in Crete is a really good idea as it is a large island 60 km by 260 km. There is so much to explore.
When you book with our car rental partners - Rental Centre Crete - you are supporting a local company with excellent service and an easy online booking procedure. We are sure you will be well looked after by the team. Choose from hybrid or non-hybrid vehicles.
---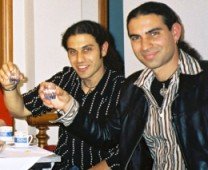 "We trust you have enjoyed these tips from the team at We Love Crete. Evíva!"
Contact us with further questions or feedback. We love to hear about your travels in Kríti and Greece. Let us know of any updates or additions, errors or omissions. Help us make this website the best it can be. Kaló Taxidí!

---