Cretan People and Culture
This page may contain affiliate links, see our disclaimer here.

---
The diverse Cretan People and Culture. Who are the Cretan people? What is Cretan culture? How can we share our wonderful stories, traditions, ideas, words, songs and histories?
---
Cretan People and Culture Charities

Cretan People and Culture - the variety of charities involving different aspects of life on Crete can be seen in action.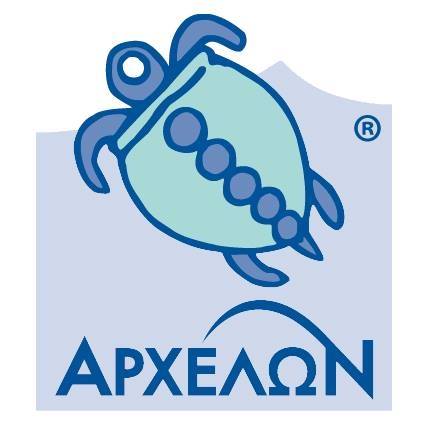 Archelon Sea Turtle Protection Society of Greece
Archelon is the Sea Turtle Protection Society of Greece, active since 1983 in education and conservation of sea turtles all across the country. These teams are active on different project sites across Crete. Volunteer on any of the following projects:
archelon.gr


Crete for Life is a charity operating in the south of Crete, near Ierapetra, bringing joy to kids suffering in poverty and ill-health with recuperative breaks, hospital support and creativity projects. A holiday camp for kids, this charity provides welcome relief and laughter, sun and swimming, activities and sharing for many children every summer. Their motto is "A holiday can change a life" and we agree.
Visit their website and support their valuable work, volunteering positions are available from time to time.
---
Cretan People and Culture
Walk With Donkeys
Donkeys are work animals for most people on Crete. When they are no longer useful or too old, in the past they were left to starve or die a sad and lonely death. Alistair and Suzanne think this is terrible, so they have created a donkey shelter in the south-east of the island, near Ierapetra.
The great thing about this is that the donkeys get treated really well, live out their lives in good health, and get to meet visitors who love animals. Some visitors even bring their kids for a farm visit, a picnic, a day trip riding a donkey, a camping trip or a vulture-spotting trek in the mountains, or stay in the glamping tents, to get away from it all.

Donations can be made to support the work this project, or visit their website to find out how you can help in person.

walkwithdonkeys.com
---
Cretan People and Culture
Local Life

Local life in Crete is represented by the Dimos or municipal or local government of each prefecture or region - these are the organisations that look after municipal services, legal and environmental services, prepare summer cultural festivals each year and many other local events such as May rememberance ceremonies. Keeping in touch with the Dimos is essential for life in Crete.

Dimos Chania

Dimos Rethymnon

Dimos Heraklion
Dimos Agios Nikolaos
Region of Crete (Perifereia)
---
Cretan People and Culture
Festivals & Events
Cretan People and Culture - throughout the year there are a variety of cultural festivals all over the island. Each city has its own summer cultural festival in July and August.
Yet there are so many other events to choose from. Here are a few below...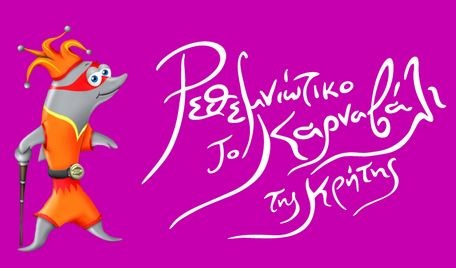 Rethymnon Karnavali - in late January and early February a cavalcade of events in Rethymnon celebrate in the traditional Venetian style, with crews and groups of locals on parades, musical events, costumes, floats, designs, colour, noise and mayhem!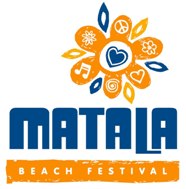 Matala Beach Festival - reviving the hippie freedoms of the sixties on one of the most beautiful beaches of Crete, this music festival features a mixture of modern pop-rock music over one weekend in June each year.

Mediterranean Festival Sitia - a summer festival of art and music in late June and early July in the bayside town of Sitia. Theatrical performances, live shows, dances, concerts, surprises, handmade artwork and local products.

Fodele Orange Festival - this shady village in a valley full of orange and fruit trees celebrates its abundant crop in March with orange flavoured sweets, orange flavoured raki, live music and events.

Chania Rock Festival - one of the biggest rock and metal festivals in Greece and southern Europe, presenting rock and metal music in Chania in late June.

Sfakia Vertical Run - run up the steep slopes of the Sfakian mountains in October, from Loutro to Anopoli 4.5 km 687 m high to the chapel of St Catherine.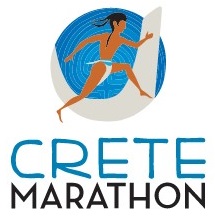 Crete Marathon - a series of events held in April including the marathon and shorter road races around the beautiful city of Chania. This year the event is emphasising biodiversity and runners can sign up for 'one runner one tree'.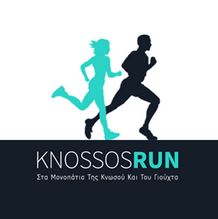 Knossos Run - this charity event in March runs on ancient routes from Knossos to Mount Giouktas to the village of Archanes. A mountain run of  6.5 km or 22.5 km in Heraklion.

Crete Rock Festival - Over The Wall - held in Heraklion in August, for those serious about their metal.


Agios Nikolaos Cliff Diving - this spectacular sporting event is held in summer on the high board over Lake Voulismeni.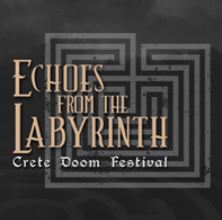 Echoes From the Labyrinth - Doom Metal Festival - held in October in Heraklion - supporting local music.

---
Getting Here
Take a 1 hour flight from Athens to Heraklion with Aegean Airlines or Olympic Air, with many flights available per day.
Or take a 9.5 hour overnight ferry from Pireaus port of Athens to Heraklion port.
More on flights and ferries below.
Car hire in Crete is a really good idea as it is a large island 60 km by 260 km. There is so much to explore.
When you book with our car rental partners - Rental Centre Crete - you are supporting a local company with excellent service and an easy online booking procedure. We are sure you will be well looked after by the team. Choose from hybrid or non-hybrid vehicles.
---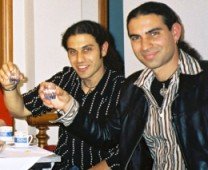 "We trust you have enjoyed these tips from the team at We Love Crete. Evíva!"
Contact us with further questions or feedback. We love to hear about your travels in Kríti and Greece. Let us know of any updates or additions, errors or omissions. Help us make this website the best it can be. Kaló Taxidí!

---