Crete Art
This page may contain affiliate links, see our disclaimer here.

---
In the Greek Islands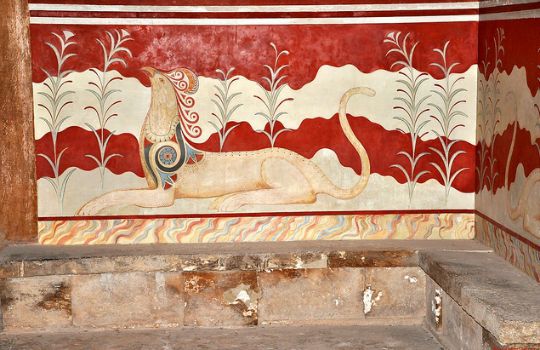 Crete Art - the magnificent Griffin Fresco at Knossos Minoan Palace
---
Minoan Art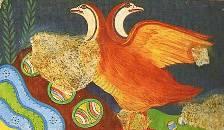 Fresco of the Partridges from Knossos
The island of Kriti was home to one of the oldest civilizations in Europe, the Minoans, who thrived on the island as early as 2000 BC. One of the most interesting aspects of this early community was their beautiful Minoan art.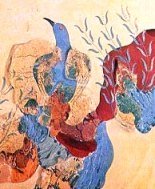 Fresco of the Blue Birds - Knossos Palace
The depictions of figures, plants and animals have communicated to us in our modern times through careful work of archaeology. Many of the wall art or frescoes can now be viewed in museums on the island, and at the Minoan art sites such as Knossos.
See Minoan art at the Heraklion Archaeological Museum - Xanthoudidou & Hatzidaki Sts, near Eleftherias Square, Heraklion

---
Crete Art
Byzantine and Religious Art

Byzantine art emerges from the fourth century until the fall of Constantinople in 1493. Primarily religious in subject, artists at the Cretan School continued after the fall of Byzantium and this period is also referred to as Post Byzantine art. Crete has some of the finest examples of Byzantine art in its churches all over the island, and in the following museums.

Museum of Religious Art - Monis Odigitrias, Heraklion

Centre for Byzantine Art - Ethnikis Antistaseos, Rethymnon
---
Renaissance Painting
Crete Art - one of the most respected painters of the European renaissance – an artist known as El Greco – was born in Crete and studied art in the flourishing Venetian culture of the time, in the city of Heraklion.
More about the life and work of Domenikos Theokotopoulos – El Greco.
El Greco was born in the village of Fodele Φόδελε located 32 km west of Heraklion.
Visit the Museum of El Greco, in the house said to be his birthplace, on the outskirts of the village.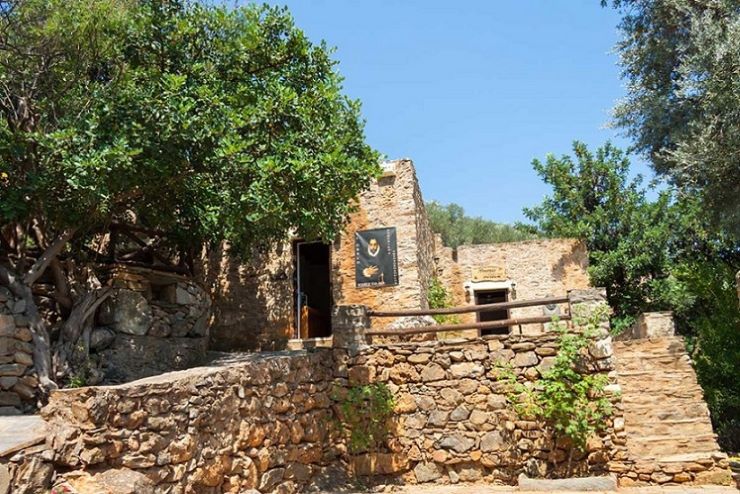 ---
Folk Art
Crete Art - the arts of ceramics, basket weaving, knife making, and hand woven textiles are arts that have been practised on Crete for centuries. One of the most unique hand woven articles is the sariki or headscarf worn by boys and men in the traditional costume. The sarikia are woven and knotted by hand by women, mostly now the older women who hold the knowledge of this traditional art.

Two villages known for their textiles are Anogia and Kritsa.
A good exhibition of folk art is located in the Historical and Folk Art Museum on Vernardou 28-30, in Rethymnon.
Still handmade and worn with great pride, are Cretan boots. These are generally black, for everyday use, and white are now used for dances and special occasions. These boots are made from leather, for each person individually, by a master craftsman.
You must sit to have your own fitting done. These boots are called stivania στιβάνια. They are very practical for the rough mountainous terrain and tough weather conditions of the farmers, shepherds and workmen of Crete.
The stivania are made with flexibility around the ankle, and over time form creases around that area. This is one way you can tell if a Cretan man is wearing his stivania or just a modern work boot.

To visits a stivania workshop go to the old town of Chania in the west of Crete and go to Skridlof Street, just off Chalidon street and near the Chania Market.


---
Music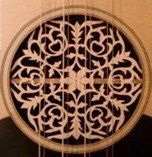 Crete Art - much artistic expression in Kriti is expressed in music. The passion, soul and pathos entwined in the performance of Kritiki musiki is unique the world over.

The art of dancing is one of the dearest traditions and most dynamic art form of Crete.
See more about Cretan dancing here
Summer festivals all over Crete are great places to experience the dances of Crete such as the Sirto, the Malavisiotiko, Pentozalis, Siganos and the Sousta.
---
Crete Art
Musical Instruments

The luthiers of Crete create the soulful instruments such as lyra and laouto, this traditional hand craft is central to the Cretan culture.
See works at Stagakis Workshop - 45 Chatzimixali Giannari Street in Rethymnon.
Here you will see the creations and craft of Manolis Stagakis, a third generation craftsman of tradtional Cretan lyres.

---
Art and Architecture Combine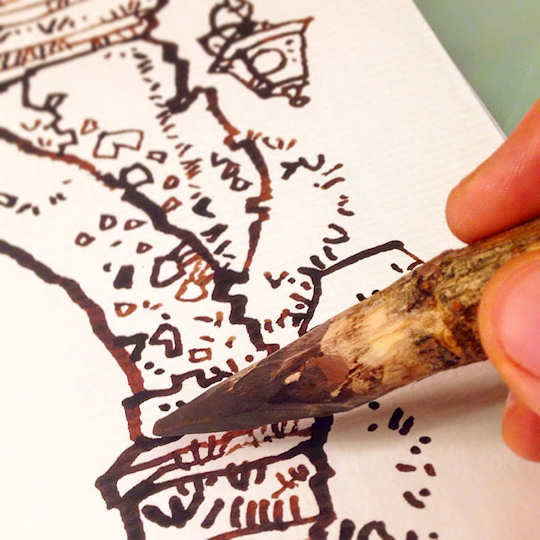 Crete Art - the beautiful doors of Crete are the focus of a modern collaborative art project by Dalius Art. The Venetian doors of Crete have been recreated with twig pen and ink, matched with a mantinada or poem as a tribute to the creative character of the island.

---
Modern Work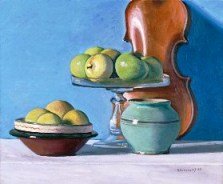 Kanakakis 1969, Rethymnon Kriti
Modern artistic expression also flourishes on the island, from ceramics to glass and jewellery, painting and sculpture, every art form is created on the island, one only needs to attend the Renaissance Festival in Rethymnon each year to enjoy the many dramatic arts as well as creative arts.
---
Tarrha Glass from Anogeia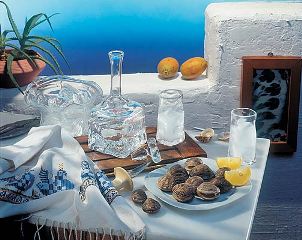 Hand-made glass from Tarrha Glass
Marios Chalkiadakis and Natassa Papadogamvraki studied glass craft in Scandinavia and England and worked with Orrefors before returning to Crete to open their own studio in Anogeia.
---
Galleries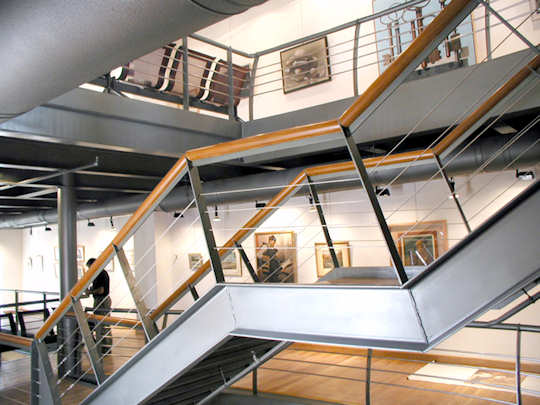 The Municipal Art Gallery of Chania
Municipal Art Gallery - 98-102 Chalidon Street in Chania
Municipal Art Gallery - Basilica of Saint Markou, 25 August Street in Heraklion

Museum of Visual Arts - 3 Nymfon Street in Heraklion
Museum of Contemporary Art - 32 Mesalogiou Street in Rethymnon

El Greco Art Gallery - 32 Twenty-Eighth October Street in Agios Nikolaos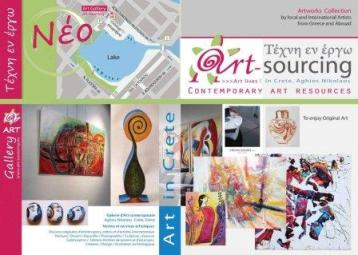 The Lake Gallery - Art Sourcing: a gallery of contemporary art in Agios Nikolaos; marketing and hiring original works and promoting Greek and international artists.
This gallery provides all aspects of art services such as art rentals, sales, art publications, consultancy, commissioning, exhibitions, seminars and workshops.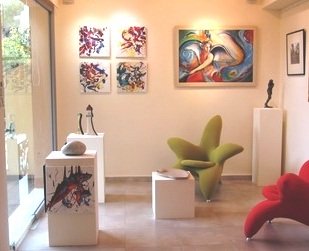 A beautiful location to see vibrant modern collections. Contact Mary-Jane Schumacher to make a rendezvous to see options in the pieces.
Olive Press Art Factory - in the village of Dromonero, Chania

Gallery of Viannos - in the village of Keratokambos, Heraklion

Klinakis Art Gallery - in the village of Marathos, Heraklion
Keramion of Georgos Dalamvelas - in Margarites Village in Rethymnon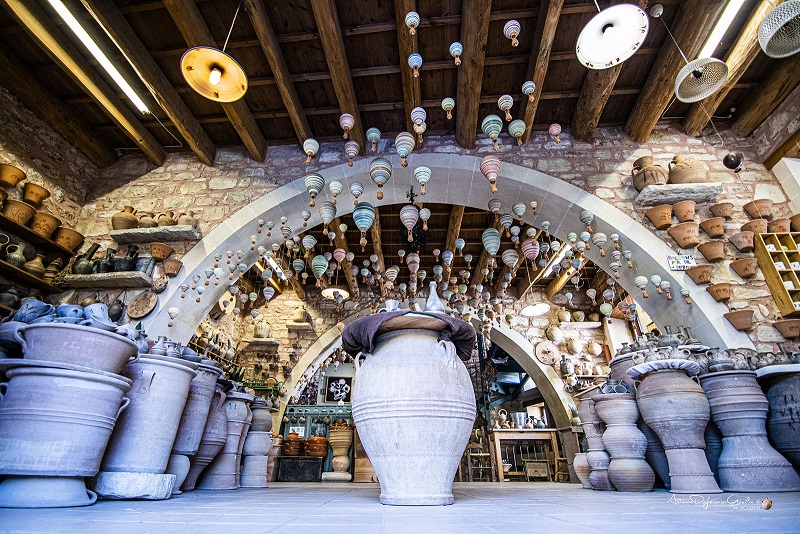 Keramion or Ceramic Workshop of Georgis Daramvelos and Mariniki Mania
---
Getting Here
Car hire in Crete is a really good idea as it is a large island 60 km by 260 km. There is so much to explore.
When you book with our car rental partners - Rental Centre Crete - you are supporting a local company with excellent service and an easy online booking procedure. We are sure you will be well looked after by the team. Choose from hybrid or non-hybrid vehicles.
---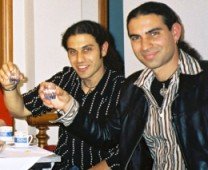 "We trust you have enjoyed these tips from the team at We Love Crete. Evíva!"
Contact us with further questions or feedback. We love to hear about your travels in Kríti and Greece. Let us know of any updates or additions, errors or omissions. Help us make this website the best it can be. Kaló Taxidí!

---