Crete Art
In the Greek Islands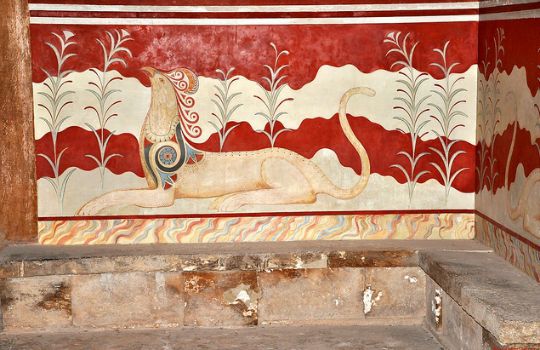 Crete Art - the magnificent Griffin Fresco at Knossos Minoan Palace
Minoan Art

| | |
| --- | --- |
| Fresco of the Partridges from Knossos | The island of Kriti was home to one of the oldest civilizations in Europe, the Minoans, who thrived on the island as early as 2000 BC. One of the most interesting aspects of this early community was their beautiful Minoan art. |
| | |
| --- | --- |
| The depictions of figures, plants and animals have communicated to us in our modern times through careful work of archaeology. Many of the wall art or frescoes can now be viewed in museums on the island, and at the Minoan art sites such as Knossos. | Fresco of the Blue Birds - Knossos Palace |
---
Crete Art
Byzantine and Religious Art

Byzantine art emerges from the fourth century until the fall of Constantinople in 1493. Primarily religious in subject, artists at the Cretan School continued after the fall of Byzantium and this period is also referred to as Post Byzantine art. Crete has some of the finest examples of Byzantine art in its churches all over the island, and in the following museums.

Museum of Religious Art - Monis Odigitrias, Heraklion

Centre for Byzantine Art - Ethnikis Antistaseos, Rethymnon
---
Renaissance Painting
Crete Art - one of the most respected painters of the European renaissance – an artist known as El Greco – was born in Crete and studied art in the flourishing Venetian culture of the time, in the city of Heraklion.

More about the life and work of Domenikos Theokotopoulos – El Greco.
---
Folk Art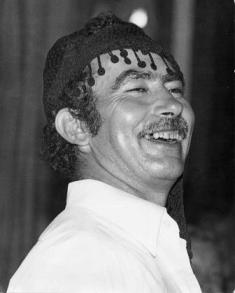 Crete Art - the arts of ceramics, basket weaving, knife making, and hand woven textiles are arts that have been practised on Crete for centuries. One of the most unique hand woven articles is the sariki or headscarf worn by boys and men in the traditional costume. The sarikia are woven and knotted by hand by women, mostly now the older women who hold the knowledge of this traditional art. Two villages known for their textiles are Anogia and Kritsa.

A good exhibition of folk art is located in the Historical and Folk Art Museum on Vernardou 28-30, in Rethymnon.
---
Music
| | |
| --- | --- |
| | Crete Art - much artistic expression in Kriti is expressed in music. The passion, soul and pathos entwined in the performance of Kritiki musiki is unique the world over. |
---
Art and Architecture Combine

| | |
| --- | --- |
| | The beautiful doors of Crete are the focus of a modern collaborative art project by Dalius Art. The Venetian doors of Crete have been recreated with twig pen and ink, matched with a mantinada or poem as a tribute to the creative character of the island. |
---
Modern Work
| | |
| --- | --- |
| Kanakakis 1969, Rethymnon Kriti | Modern artistic expression also flourishes on the island, from ceramics to glass and jewellery, painting and sculpture, every art form is created on the island, one only needs to attend the Renaissance Festival in Rethymnon each year to enjoy the many dramatic arts as well as creative arts. |
---
Tarrha Glass from Anogia
---
Galleries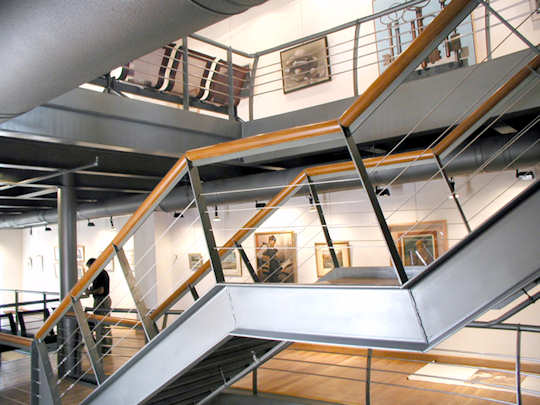 The Municipal Art Gallery of Chania
Municipal Art Gallery - 98-102 Chalidon Street in Chania
Municipal Art Gallery - 25 August Street in Heraklion 
Center of Modern Art - 5 Chimaras Street in Rethymnon
El Greco Gallery - 32 Twenty-Eighth October Street in Agios Nikolaos
Art Sourcing: a gallery of contemporary art in Agios Nikolaos; marketing and hiring original works and promoting Greek and international artists.
| | |
| --- | --- |
| | This gallery provides all aspects of art services such as art rentals, sales, art publications, consultancy, commissioning, exhibitions, seminars and workshops. |
| A beautiful location to see vibrant modern collections. Contact Mary-Jane Schumacher to make a rendezvous to see options in the pieces. | |