Askifou Plateau
This page may contain affiliate links, see our disclaimer here.

---
High in the White Mountains
Askifou Plateau  - Οροπέδιο Ασκύφου is a wide natural valley surrounded by the White Mountains in Chania Crete. Inside the plateau are the small villages of Kares, Ammoudari, Petres and Goni.
Visitors will find themselves on the plateau as they cross the White Mountains from Chania or Rethymnon on the way to Chora Sfakion, the southern beaches accessible by ferry and Frangokastello.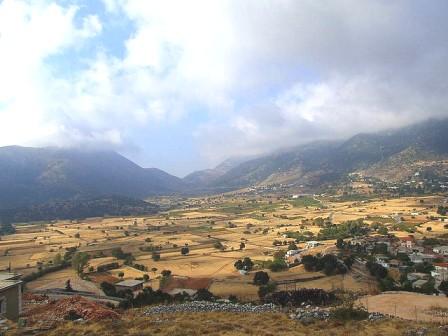 Askifou Plateau, Crete
---
On the Plateau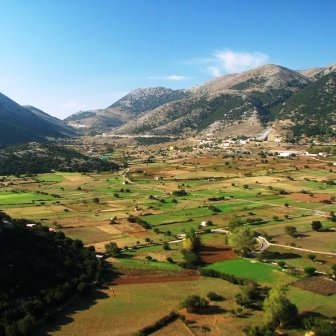 On the plateau explore:
Kares
Ammoudari
Petres
Goni
Kastro Koules
Askifou War Museum
Taverna Askifou
Tsitsiridis Kafe Taverna
Tsitsiridis Cheese Shop

Agios Georgios Methystis Chapel
E4 European Walking Tracks

Whilst in the region, be sure to try the local speciality – Sfakian pies – these are made with the fresh, local mizithra cheese and lashings of mountain honey.
Hikers and walkers will find plenty of mountain paths including the European Walking Path E4, which passes by here.
This walking path crosses the whole of the island of Crete, from the west to the east, following a total of 320 km of local walking paths, covering some of the most scenic and remote parts of the island.
After visiting the plateau, head south to Imbros village at the edge of the gorge then travel by curvy mountain roads to Chora Sfakion, the distance from Kares to Chora Sfakion is 23 km.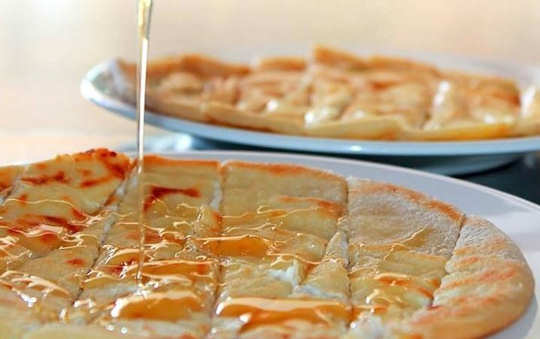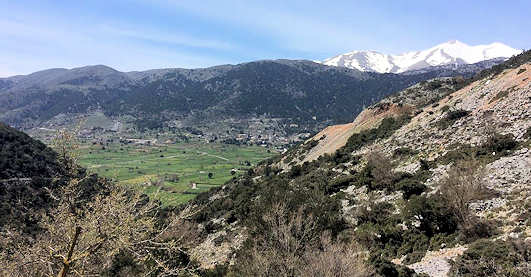 Those more adventurous may wish to explore further to the plateau of Kallikratis and its small village. Perhaps visit with Babis and Janina at Wild Herbs of Crete (below). Call first because they might not be in that village at the time of your visit.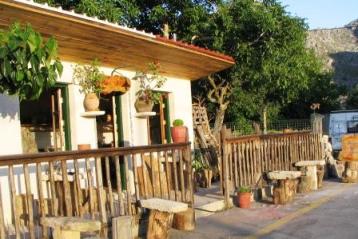 Wild Herbs of Crete - higher up on Kallikratis Plateau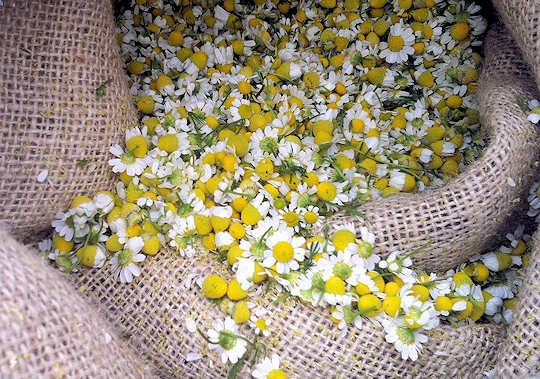 Wild herbs of Crete - chamomile
---
Hiking
There is plenty of hiking in and around the plateau:

There is a short walk of 5 km around the circuit of the plateau.
From the village of Ammoudari starts the E4 walking path to Katsiveli. The total track is 20 km and it is one of the hardest parts of the E4 route in Crete. This must be done by experienced walkers from May to September.
Also from Ammoudari starts the next section of the walk which is from Askifou to Imbros Gorge and to Kallikratis Plateau. This walk is 18 km and also care must be taken in these mountains.
From Ammoudari is an 8 km walk to the higher Niato plateau.
Bird watching, photography, mountain biking and rock climbing are all popular here

---
Imbros Gorge
South of Askifou Plateau is Imbros Gorge. This rocky canyon has a walking trail that is open all year round. Take around 2.5 hours to walk 8 km one way, starting in the village of Imbros and ending in the village of Komitades.

---
Day Tour Experience

Imbros Gorge Hike - with an experienced guide drive across the White Mountains then take the hike to the Libyan Sea. During your descent you will see the extraordinary rock formations and famous locations such as the Stenada, Mesofarango, and Xepitira Arch. Relax and swim, enjoy a traditional Cretan lunch, then return by bus. 9-11 hours
4.5 / 5 | 20 Reviews


---
Accommodation
Panorama Askifou is a villa located in the village of Kares on the plateau. With sweeping views over the plateau and the mountains and lovely comfortable accommodation. Here also is a local taverna where you can experience the Sfakian cuisine especially the Sfakian pies and fresh mountain cheeses. Choose from a studio room, double, triple or quadruple room. Here the Lentaris brothers will look after you.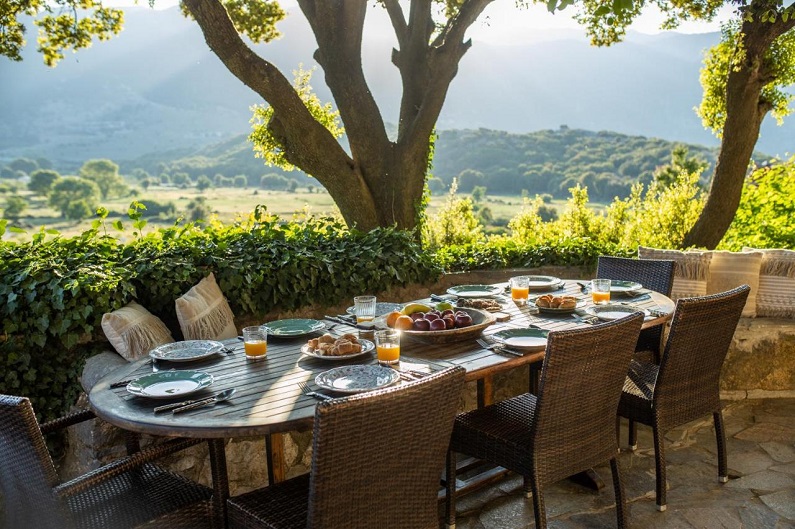 Villa Askifou is located in Goni village and offers magical views across the valley. This traditional Cretan home will give you a real experience of the culture and history of the island whilst offering all modern comforts. This is a 6 bedroom villa sleeping 14 adults and 4 children.  Enjoy the private pool. Yianni will look after you.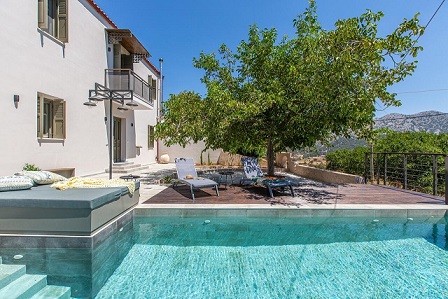 Villa Skyphos in Petres village is modern and stylish with a pool and outdoor areas, again taking in the wide mountain and plateau views. The villa sleeps 6 adults and 2 children in 3 rooms. Angeliki speaks Greek, English and German and will show you wonderful hospitality.

Villa Archontiko offers 4 bedrooms, 3 bathrooms, sweeping views and a full kitchen including an outdoor BBQ and pizza oven. Welcoming 8 guests in comfort, the villa is near the village of Kares on Askifou Plateau, relax within walking distance of 3 tavernas.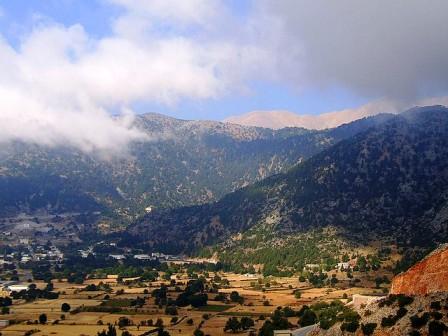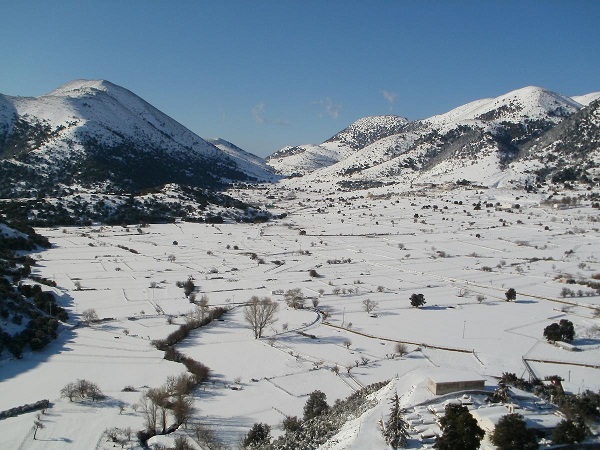 ---
Region of Chania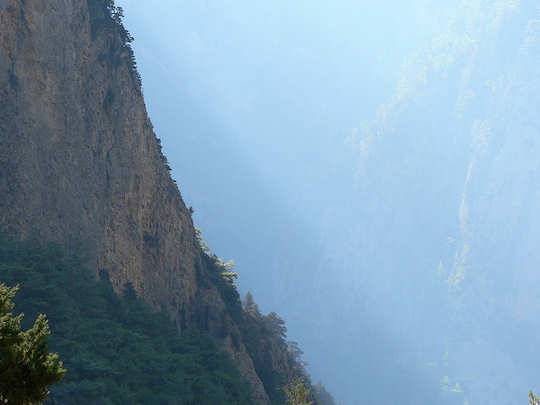 In the region of Chania, there is just so much nature to explore:
There are great beaches nearby to explore:
And further in the west of Chania, some extraordinary places:
---
Chania Town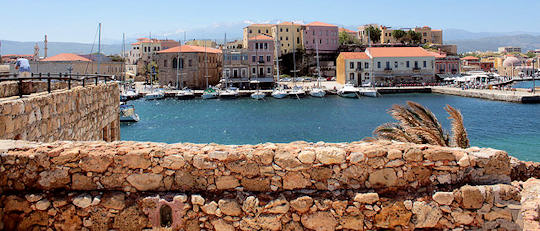 Enjoy the Old Town of Chania on your way to Askifou - we recommend staying within the walls of the historic town to soak up the atmosphere.
While you are in Chania explore:
narrow lane ways
boutiques and studios
Old Venetian Harbour
Venetian Lighthouse

artesanal workshops
art galleries
Venetian Town Walls

museums
ancient sites such as Ancient Kydonia

Fort Firca and the Maritime Museum
Trimartiri Orthodox Cathedral

Chania Municipal Market
Museum of Archaeology
Restaurants, cafes and tavernas

---
Videos of Askifou
Thodoris Athitakis has shared his love of his village with these videos:
Jeannette shares some beautiful images of the mountains and the plateau here:
---
Getting Here
Take a 1 hour flight from Athens to Chania with Aegean Airlines or Olympic Airlines, with many flights available per day.
Or take a 9 hour overnight ferry from Pireaus port of Athens to Chania port.
The area can be reached by a comfortable drive 50 km from Chania town. Leaving Chania you pass through Vrysses then turn south. Visitors may arrive here on the way to Sfakia, Frangokastello or Loutro Crete, or perhaps Imbros Gorge.
More information on flights and ferries below.

Car hire in Crete is a really good idea as it is a large island 60 km by 260 km. There is so much to explore.
When you book with our car rental partners - Rental Centre Crete - you are supporting a local company with excellent service and an easy online booking procedure. We are sure you will be well looked after by the team. Choose from hybrid or non-hybrid vehicles.
---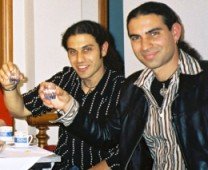 "We trust you have enjoyed these tips from the team at We Love Crete. Evíva!"
Contact us with further questions or feedback. We love to hear about your travels in Kríti and Greece. Let us know of any updates or additions, errors or omissions. Help us make this website the best it can be. Kaló Taxidí!

---