Askifou Plateau
This page may contain affiliate links, see our disclaimer here.

---
High in the White Mountains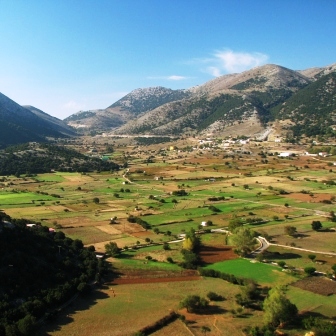 Askifou Plateau  - οροπέδιο Ασκύφου is a wide natural valley surrounded by the White Mountains in Chania Crete. Inside the plateau are the small villages of Kares, Ammodari, Petres and Goni.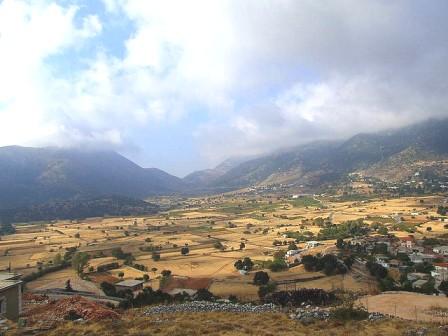 Askifou Plateau, Crete
Whilst in the region, be sure to try the local speciality – Sfakian pies – these are made with the fresh, local mizithra cheese and lashings of mountain honey.
Hikers and walkers will find plenty of mountain paths including the European Walking Path E4, which passes by here.
This walking path crosses the whole of the island of Crete, from the west to the east, following a total of 320 km of local walking paths, covering some of the most scenic and remote parts of the island.
After visiting the plateau, head south to Imbros village at the edge of the gorge then travel by curvy mountain roads to Chora Sfakion, the distance from Kares to Chora Sfakion is 23 km.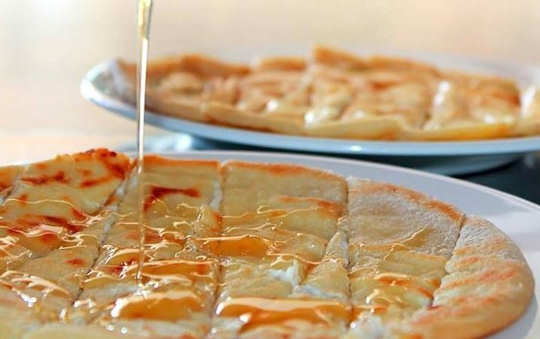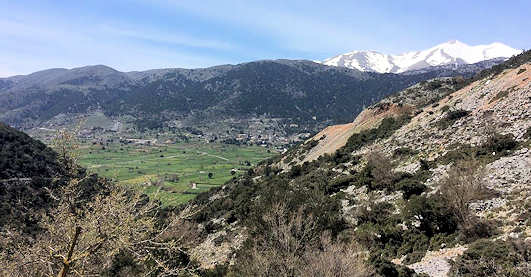 Those more adventurous may wish to explore further to the plateau of Kallikratis and its small village. Perhaps visit with Babis and Janina at Wild Herbs of Crete (above). Call first because they might not be in that village at the time of your visit.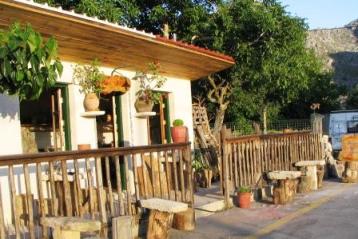 Wild Herbs of Crete - higher up on Kallikratis Plateau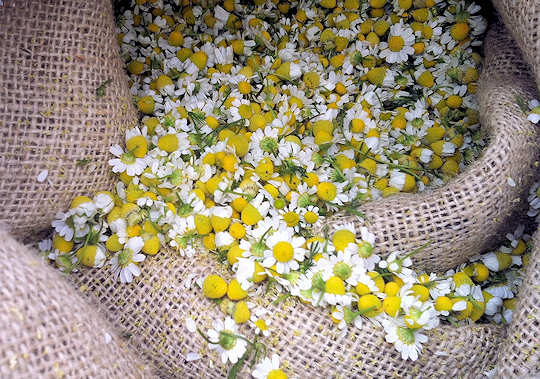 Wild herbs of Crete - chamomile
Imbros Gorge
South of Askifou Plateau is Imbros Gorge. This rocky canyon has a walking trail that is open all year round. Take around 2.5 hours to walk 8 km one way, starting in the village of Imbros and ending in the village of Komitades.

---
Accommodation
The village of Ammoudari has a few rooms for rent, Lefkoritis Mountain Resort has rooms, a restaurant, horse riding, a swimming pool, gorgeous grounds and plenty of and mountain activities to choose from. Sports such as basketball, volleyball, tennis and soccer are offered. The area is really great for hiking and paragliding which can be organised from the resort, as well as scuba diving on the south coast.
This place is made of stone and wood and is a curious mixture of traditional Cretan mountain knowledge and modern amenities to suit the young and young at heart, don't miss the traditional food such as hearty mountain stew.
The owner, Nick Kalogeris, says "Lefkoritis Resort is a venue in a place both for nature lovers as well as for those seeking an alternative and out of the ordinary break. It is an ideal destination for relaxation, recreation and activities all year round".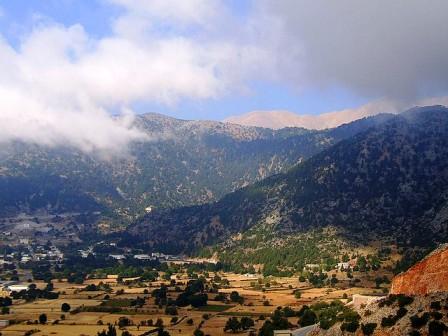 ---
Videos of Askifou
Thodoris Athitakis has shared his love of his village with these videos:
Jeannette shares some beautiful images of the mountains and the plateau here:
---
Getting Here
The area can be reached by a comfortable 50 km from Chania town. Leaving Chania you pass through Vrysses then turn south. Visitors may arrive here on the way to Sfakia, Frangokastello or Loutro Crete, or perhaps Imbros Gorge.
---


"We trust you have enjoyed these tips from the team at
We Love Crete. Evíva!"
Contact us with further questions or feedback. We love to hear about your travels in Kríti and Greece. Let us know of any updates or additions, errors or omissions. Help us make this website the best it can be. Kaló Taxidí!