Balos Lagoon
This page may contain affiliate links, see our disclaimer here.

---
Western Crete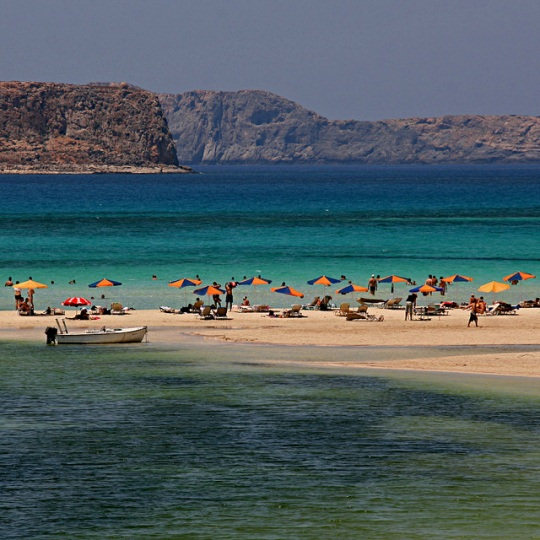 Balos Lagoon - Λιμνοθάλασσα του Μπάλου
On the rugged, unspoiled north-west coast of Crete sits a thin strip of moon-white sand surrounded by crystalline waters, looked upon only by craggy cliffs and darting swallows.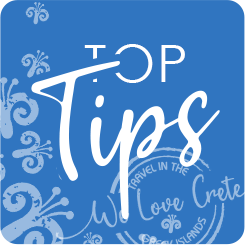 Enjoy our video with tips for Balos Lagoon.

This is an extraordinary paradise lagoon; opposite the windswept, unsettled headland of Mount Geroskinos sits the rocky islet of Gramvousa. Beyond are craggy, tiny islets named Agria and Imeri, wild and tame respectively.

Reaching this beach is an adventure in itself and well worth the effort to escape into pristine nature and glistening waters.

A yacht or boat is the ideal way to visit, skimming quietly over the clear waters and enjoying the dancing angels on the water. Boats leave Kastelli-Kissamos daily.




Overland, it is best to take a four-wheel drive vehicle as the road is unpaved and rocky. Drive from Kastelli-Kissamos town further west to Kaliviani village, just 7 km. Then take the road to the lagoon for about 8 km on unpaved roads, leave plenty of time.




The car park is about 1.5 km from the beach, you will need to walk down from there, there is low scrub and not much shade so take hats, umbrellas and everything you will need for the day and walk down the path with exquisite views to the lagoon.


---
Experiences

From the lovely town of Kastelli-Kissamos in western Crete the cruise boats leave daily in high season to take visitors on a delightfully scenic cruise to the islets, with an optional walk up Gramvousa Islet to see the ruins of the castle, and swimming in Balos Lagoon.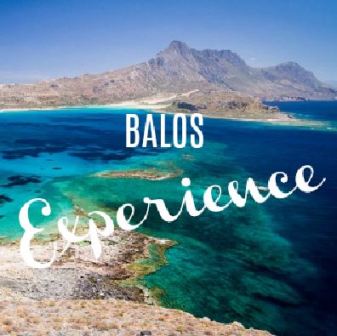 Balos Lagoon - full-day tour from Chania. This trip includes land transport and your boat trip. Explore Kissamos Bay and caves, the islets of Gramvousa and Balos Lagoon.


Many day trippers arrive by boat in the summer season to enjoy the bay, so you may not have this nirvana all to yourself, but there is so much space here it is easy to enjoy the crisp white sand, the expansiveness and the sense of peace.
Also in the west of Crete are the magnificent beaches of Falasarna and Elafonisi, mountains, villages, olive groves and plenty to explore. Nearby is the cosmopolitan and historic capital Chania, and inland are farming communities, the White Mountains and dramatic ranges and gorges such as Agia Irini and Samaria Gorge.
The images below speak for themselves. Take the time to explore this untouched corner of Crete; you won't be disappointed.


---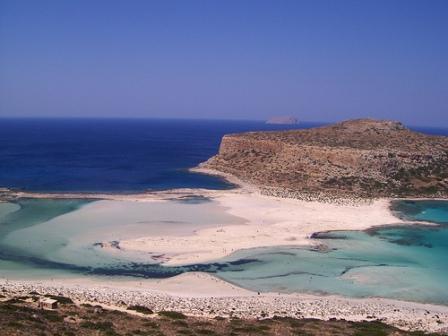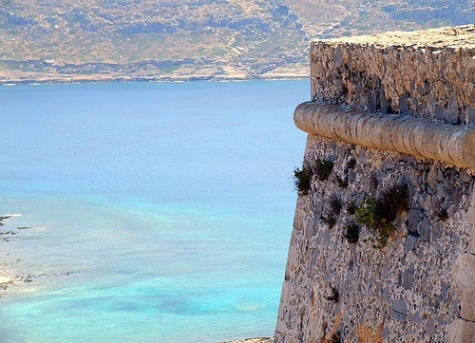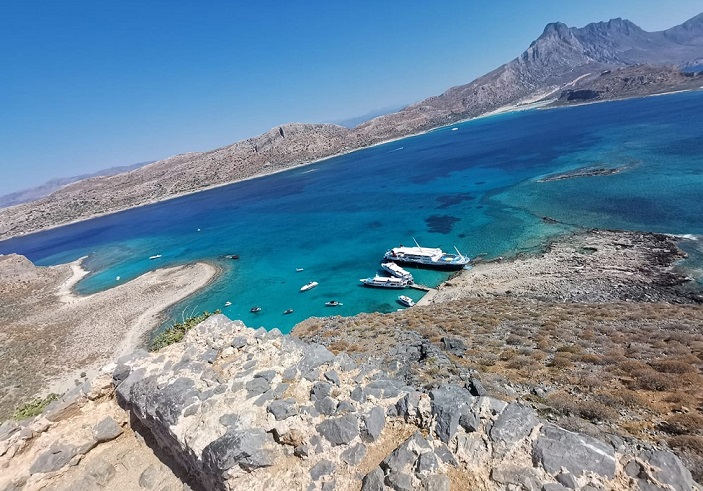 ---
Balos Lagoon
Accommodation
See accommodation below in nearby village Kaliviani and the closest town which is Kastelli Kissamos. There is no accommodation at the lagoon as it is a totally natural wild place, the nearest village is Kaliviani which is 8 km.

The Kaliviani Traditional Hotel is close to Balos Lagoon and perfect for those with a vehicle, those travelling by bus are better off staying in Kastelli Kissamos town...
This traditional hotel, located on the outskirts of Kaliviani village, has a wonderful tasty breakfast, which is half the reason for staying here, serving all the best local produce very fresh.
This is a three star place, it is relaxed and quiet in the evenings. A small guesthouse with only 5 rooms, where the focus is on personal service, the rooms are a good size with lovely decor, the view from the terrace bar is very relaxing after a hard day's relaxing at the lagoon, and you just don't want to leave.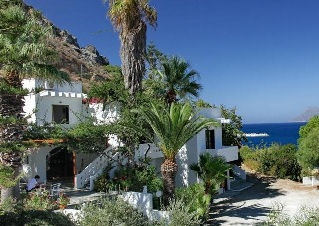 A good location is the Delfini Hotel Apartments, on the Mavros Molos Beach, just 1.5 km west of the town. This family-run small hotel is perfect for a beach holiday, at reasonable prices.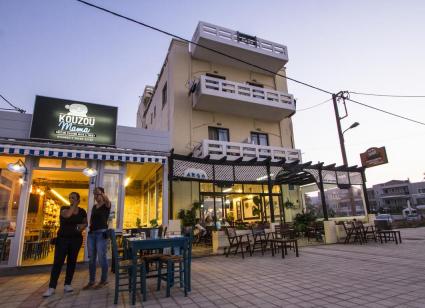 Argo Rooms are located right next to the seaside at the esplanade about 400 m from the bus stop and central square and close to the seafront tavernas. Large, bright and airy rooms with magical sea views. Wonderful for a budget choice. My full moon view over the Gulf of Kissamos was magic!
---
Chania Town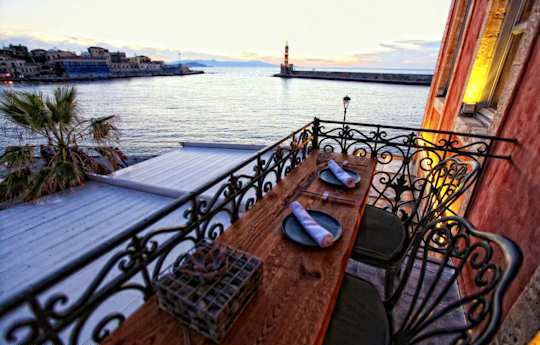 Chania is a thriving modern town with a cosmopolitan pulse. We suggest heading directly to the Old Town and wandering through the narrow streets. The town has a mixed history of Ottoman and Venetian periods, ancient sites of Minoan settlement, and is packed with museums, great boutiques, jewellery studios and of course, cafes and restaurants.

Stay a while to enjoy the highlights of Chania Town, which include:
Narrow lane ways of the Old Town
Venetian harbour
Harbourside cafes and tavernas
Fresh seafood

Venetian lighthouse
Fort Finca
Maritime Museum

Chania Archaeological Museum
Mosque of the Janissaries
Ancient Kydonia

Trimartiri Cathedral and Square
Pedestrian Shopping Streets
Cafes and Restaurants with local Cretan Food

Chania Food Market
---
Chania Region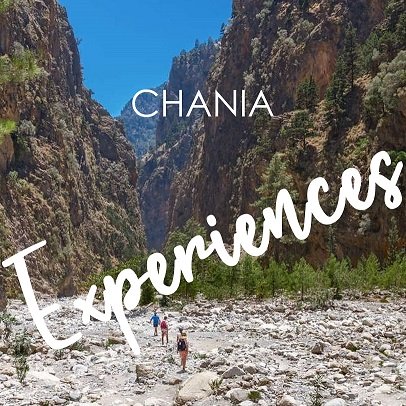 There are so many beautiful experiences to choose from within Chania region and in Chania Old Town.
Perhaps take a 3 hour walking tour of the old town tasting Cretan cuisine.
Or take a 4 hour guided stroll through the markets with raki and mezedes tastes.
Or a sunset wine tasting tour, in the bars by the harbour.
In the region of Chania, there is just so much nature to explore:
There are great beaches to explore:
---
On the Map
Here you will see Balos Lagoon marked in the top north-west corner of Crete.

---
Getting Here

Balos Lagoon - take a 1 hour flight from Athens to Chania with Aegean Airlines or Olympic Airlines, with many flights available per day.
Take a 9 hour overnight ferry from Pireaus port of Athens to Chania port.

If you arrive into the airport or port of Chania, it is a journey of 34 km to Kastelli Kissamos along the national highway.

Getting here by flights, ferries, bus and hire car below.
Car hire in Crete is a really good idea as it is a large island 60 km by 260 km. There is so much to explore.
When you book with our car rental partners - Rental Centre Crete - you are supporting a local company with excellent service and an easy online booking procedure. We are sure you will be well looked after by the team. Choose from hybrid or non-hybrid vehicles.
---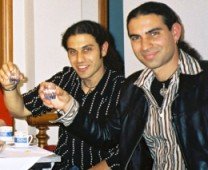 "We trust you have enjoyed these tips from the team at We Love Crete. Evíva!"
Contact us with further questions or feedback. We love to hear about your travels in Kríti and Greece. Let us know of any updates or additions, errors or omissions. Help us make this website the best it can be. Kaló Taxidí!

---