Gramvousa

This page may contain affiliate links, see our disclaimer here.

---
Western Crete, Greece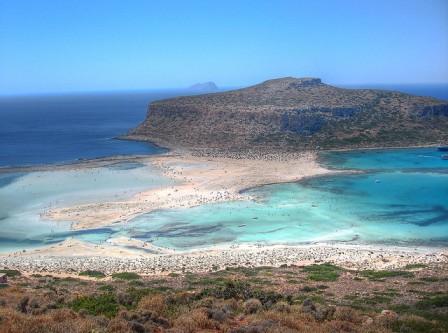 Gramvousa Γραμβούσα is a stunning unpopulated islet with beaches of fine sand and pebbles at the far north western tip of Crete in Greece.
There are no settlements in this part of Crete so it is just possible to visit for the day, trek there or cruise there by boat. However you get here, this is one of the most stunning places in Crete. 
Surrounded by rocky cliffs and never-ending azure waters, this is one place where it feels good to be alive. Atop the steep sided rocky knoll of the islet are ruins of a Venetian castle from 1582.

Feel like finding some space... with the wind in your hair?


The dream-like Balos Lagoon, opposite the islet, is surely some of the finest swimming in the Mediterranean. Here flow crisp clear waters on white, white sand and nothing to impede the eye in a perfectly natural land and seascape.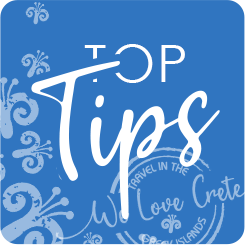 Enjoy our video tips for Balos lagoon here.
The islets named Agria and Imeri, wild and tame respectively, lie off Cape Tigani on the peninsula to the west of the Bay of Kissamos.
The closest settlements are Kalyviani, Falasarna and Kastelli-Kissamos. 

There is quite a history here, as the strategic point of defence of Kriti. Pirate activity is legendary here, including the exploits of Pirate Barbarossa. In the many caves dotted around these cliffs, perhaps there are still treasures buried? Cretan rebels also used this castle as a stronghold.
Hiking on this peninsular is beautiful, there are ocean and cliff views, the area is covered in thyme, oregano and wild flowers, and there are views over Kissamos Bay to the Rodopos peninsula.
---
Getting to Gramvousa Islet and Balos Lagoon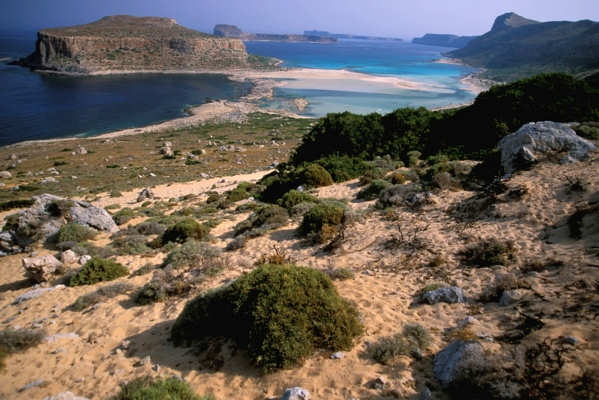 By Car and Hiking
There is a gravel road only and you will need a decent vehicle. From Kastelli-Kissamos in western Crete, drive west by 6 km to the village of Kaliviani, here take the gravel road north-west along the peninsula to Cape Ligari. At the end of the road, park near Agia Irini church, and take the signed foot path for about 3 hours.
A 4x4 is really the best vehicle to take - see the video below which shows the road really clearly.
This is rocky coastal country with low lying plants, without shade. Be prepared with plenty of water.


---
Experience By Boat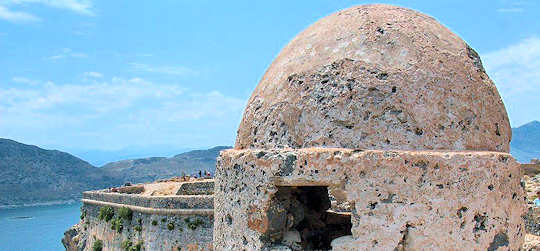 Cretan Daily Cruises offer a day cruise to Gramvousa Islet and Balos Lagoon

From the lovely town of Kastelli-Kissamos in western Crete the cruise boats leave daily in high season to take visitors on a delightfully scenic cruise to the islets, with an optional walk up to see the ruins of the castle, and swimming in Balos Lagoon.
Daily departures from the port of Kissamos from 10.10 to 12.40. Return to the port of Kissamos from 17.45 to 19.40. The timetable changes according the season.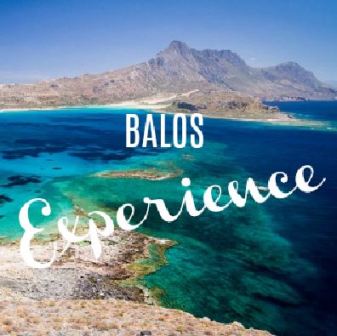 You may decide to take an organised day tour to this beach from Chania town - Gramvousa Day Tour from Chania - this makes the logistics of the day very easy.

These beautiful islets and Balos Lagoon - one of the most unique and memorable places in Crete.
---
Accommodation in Chania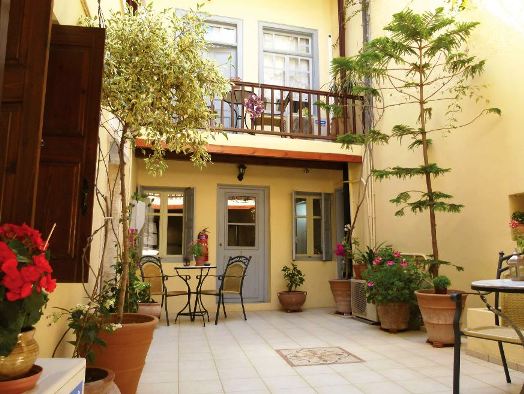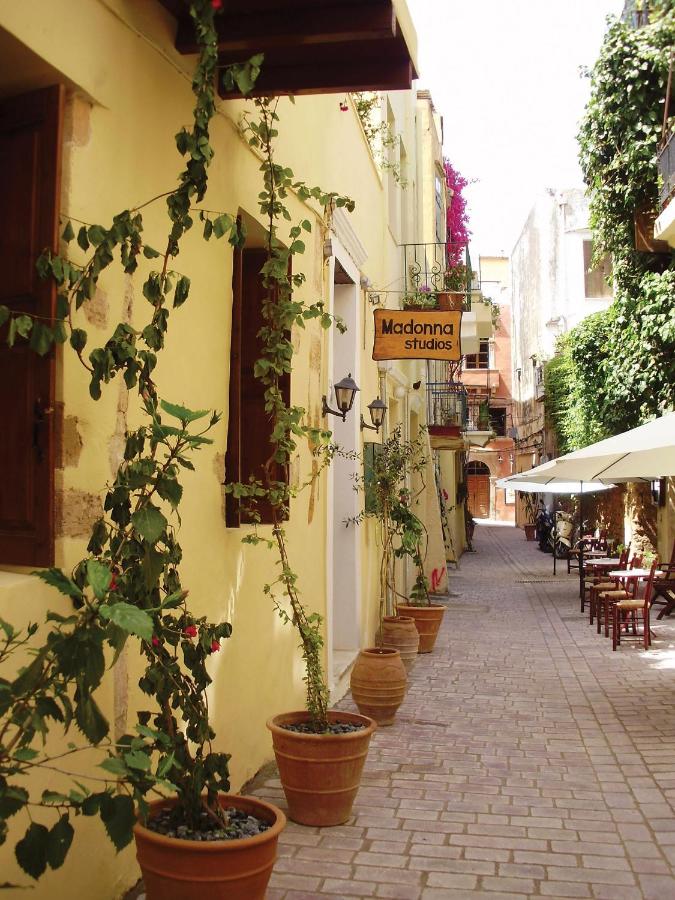 Chania - Madonna Studios are located behind the Maritime Museum, close to the beautiful Venetian harbour yet in the quiet back streets.
This is a homely place that is comfortable to come back to after a long day's exploring and walking.
A small, family-run place with only 5 rooms, you will certainly get personal service here from the friendly staff. The original building dates back to 1252, rooms have balconies and plenty of light. An excellent budget choice in the old zone, with tips and local knowledge from your warm hosts who know the town well, and tasty home-made treats! A home away from home!

33 Antoniou Gamba St, Old Town
---
Accommodation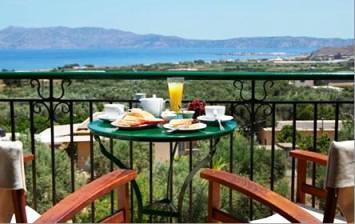 A small village hotel such as the Kaliviani Traditional Hotel - just 9 km from Balos Lagoon, and only 6 km from Kissamos town. 8 km to Balos Lagoon and Gramvousa.

"Exceptional. Very nice hotel, quiet and convenient location, spacious and very clean rooms with beautiful view. Great breakfast. Just perfect!"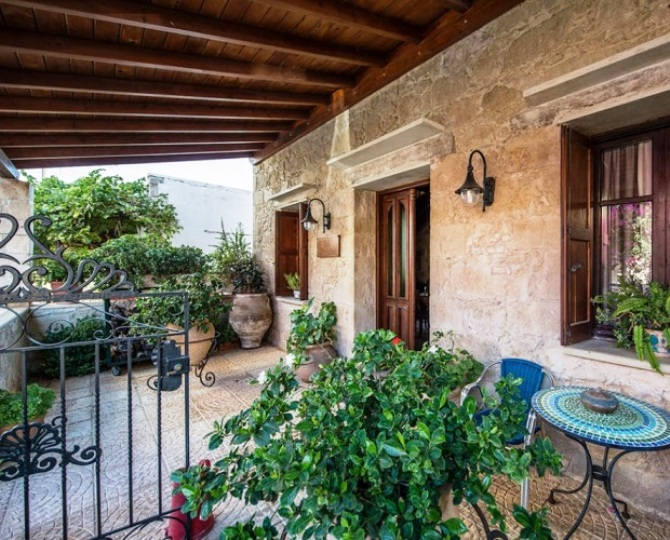 The restored mansion in the village which is named Villa Archontariki has 5 bedrooms, 4 bathrooms, private gardens and a pool, as well as relaxing private courtyard areas. Sleeping 10 guests in comfort, this is luxurious accommodation in Kaliviani.
"Beautiful well maintained villa in a wonderful location. This property had lots of character and was situated in an amazing location amidst some great restaurants. Beautiful views and lots of different spaces to relax in. The owner was very helpful and it was great to have fresh sheets and a friendly cleaner every other day."


The Mediterranean Hotel & Apartments in Kastelli-Kissamos are good, comfortable mid-range accommodations close to Gramvousa.

"A peaceful location, nice pool, clean and spacious accommodation. Very convenient."


---
Taverna

Also in Kaliviani village is the Gramvousa Taverna - relax after your swim and take in the feast of fresh air, views and local traditional food...try the Dakos salad and stuffed zucchini flowers, just something simple like the hand made fried chips will send you into raptures...
Of course, try the grilled octopus and the local prawns, don't turn your nose up at the moussaka here, it will be just like grandma used to make! One of the local Cretan dishes you could try here is snails Χοχλιοί and ask for a lesson in how to say them in Greek, now that is half the fun!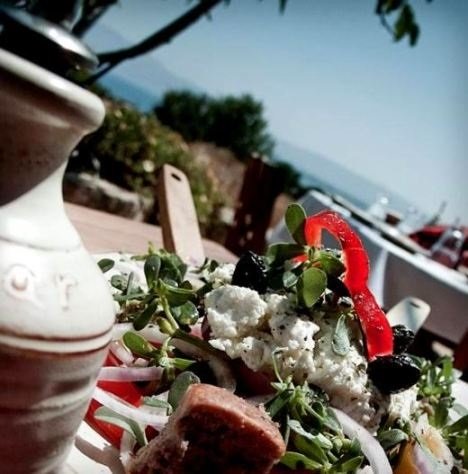 Gramvousa Taverna, Kaliviani
---
Video & Images
Balos Lagoon below in video: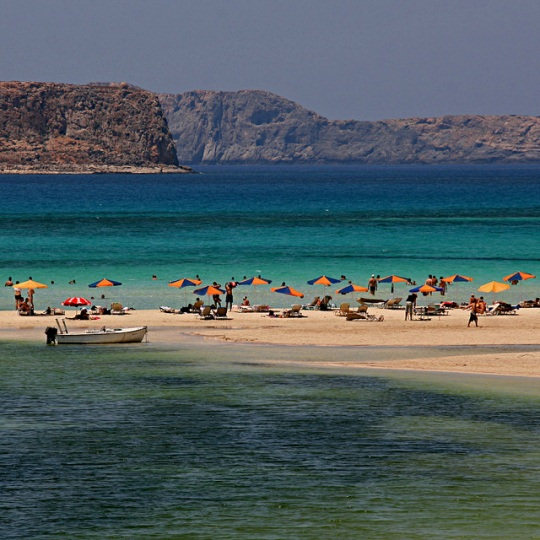 Balos Lagoon in summer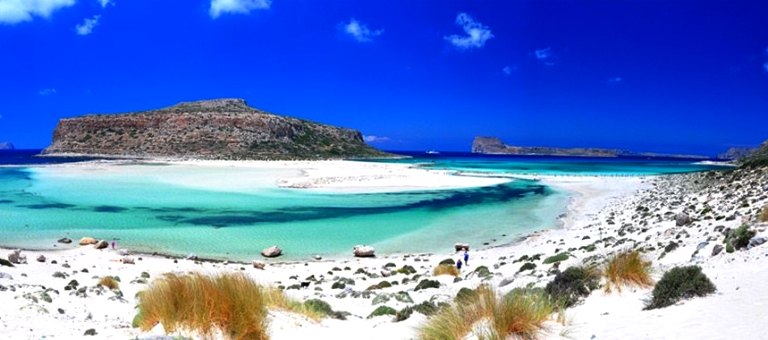 ---
Getting Here
The easiest way to get here is to take a hire car and drive from the town of Chania on the island of Crete.

Information for car rental in Crete here

To get here more independently, fly from Athens to Chania, hire a car and drive for about half an hour on the national road for 33 km to Kastelli Kissamos.
Flights leave Athens regularly and the flight duration is 1 hour. Ferries leave the port of Pireaus daily and the duration is 6.5-9 hours, depending on the type of ferry.

More information on flights and ferries to Crete below.
---
Car hire in Crete is a really good idea as it is a large island 60 km by 260 km. There is so much to explore.
When you book with our car rental partners - Rental Centre Crete - you are supporting a local company with excellent service and an easy online booking procedure. We are sure you will be well looked after by the team. Choose from hybrid or non-hybrid vehicles.
---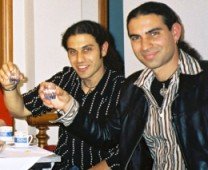 "We trust you have enjoyed these tips from the team at We Love Crete. Evíva!"
Contact us with further questions or feedback. We love to hear about your travels in Kríti and Greece. Let us know of any updates or additions, errors or omissions. Help us make this website the best it can be. Kaló Taxidí!

---