Hania Crete Tours

This page may contain affiliate links, see our disclaimer here.

---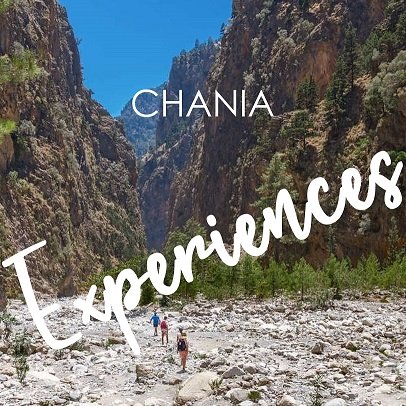 Hania Crete - Xania is full of experiences - see Samaria Gorge
Hania Crete Tours - explore this wide, rugged land in the west of Crete, with its intriguing Venetian capital of the same name, also written Chania or Xania or Χανιά.
Offering so much diversity and culture, landscapes, history and adventure, not to mention the sparkling sea and the divine beaches, that you won't want to leave...
Home of some of the most famous sights on the island, here you will find tours for
Here is a land of endless history, stories and mythologies embedded in the stunning mountainous landscape.
The international Chania Airport CHQ is only 14 km from Chania town and port where ferries dock from all over Greece. See more information below on how to get here.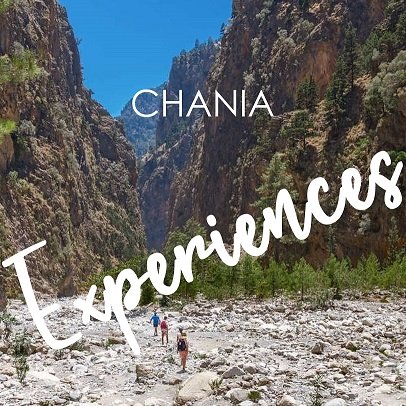 From gourmet wine-tasting to beach swimming at Balos Lagoon, walking through rugged gorges or tasting Cretan cuisine, get out and see Chania today.

Choose Your Hania Crete tours here
---
Hania Crete - Tours in Town

Chania Hania Χανιά is a thriving busy modern capital town with plenty of colour and vibrance, beautiful architecture and corners to explore. We suggest staying within the walls of the Old Town, sitting by the Venetian harbour and soaking up the ambience in the narrow laneways.
To get the guidance of a local, choose your town tour below...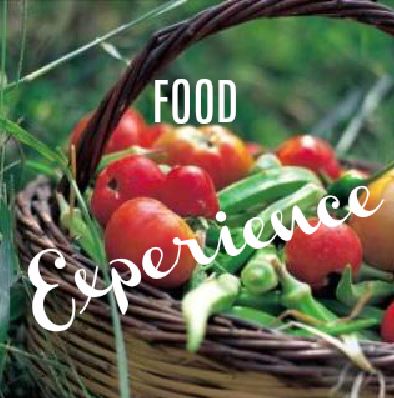 Crete Food Tour of Chania Old Town - a 3 hour walking tour of the picturesque Venetian town with food tasting. Be led by a local down little-known laneways to out-of-the-way cafes and try tidbits of Cretan cuisine. Try rusks or paximadia and koulouria, donut-shaped bread encrusted with sweetened sesame seeds, cheese, olive oil, olives and sweet pies.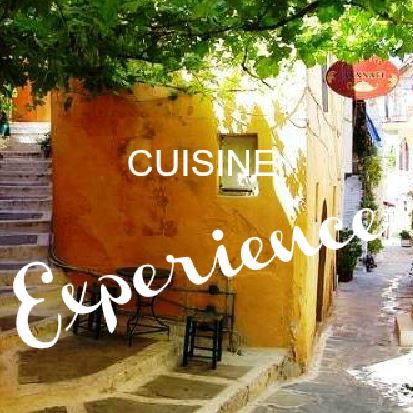 Street Stories of Chania Morning Tour with Samples of Raki and Mezedes - visit the local food markets and walk for 4 hours through the gastronomic highlights of this fascinating historic town, visit the old Jewish and Ottoman quarters and taste the local white spirit or raki. Enjoy mesedes which are little appetisers, part of the Cretan diet which is one of the healthiest in the world. Find out why.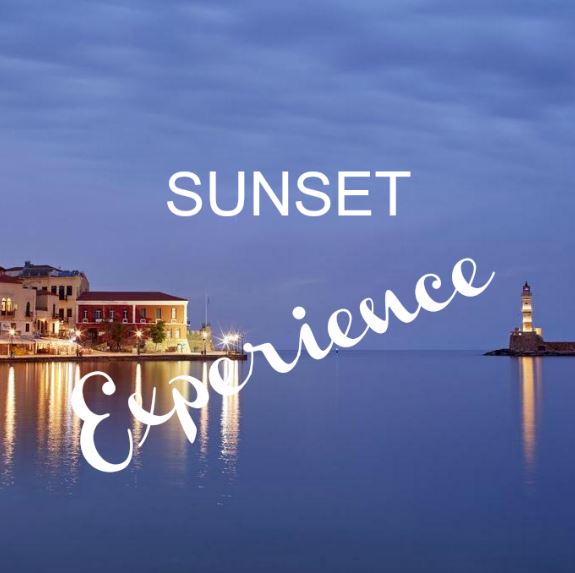 Crete Bohemian Sunset Small Group Tour with Wine Tasting and Dinner - or you may decide to spend your evening with a local guide showing you a hidden spot only known by locals, from where you can watch an uplifting sunset and then visit a hidden garden in the old zone to eat dinner and taste local wines - this is a 4 hour tour that you will never want to end.

Crete Evening Wine Tasting in Chania - this little interlude is perfect for romantic couples - experience a little of the wine culture of the island and then enjoy the rest of the evening to yourselves. Take just 75 minutes to enjoy the local varietals and snacks with the knowledgeable guidance of a local wine expert.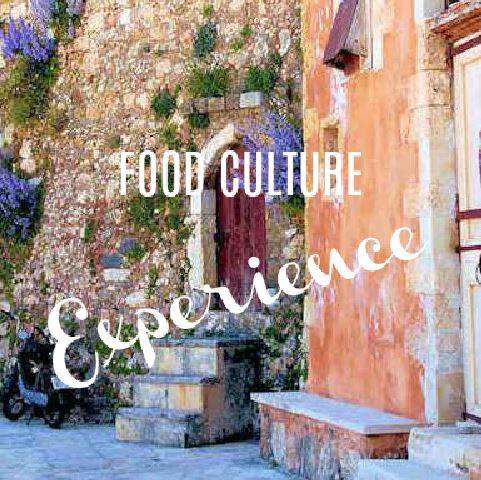 Food Odyssey, A Historical Culinary Tour of Chania - join a local gourmet and experimental archaeologist - a 'food historian' who will blend the intricate and rich cultural history of this place into the food found here. Promising to be a multi-sensory experience, this is one for the true foodies.

---
Hania Crete Beach Tours


There are many thousands of beautiful beaches and pristine coastlines in Hania Crete, a true paradise in Greece.
Two of the most spectacular can be reached by a guided tour from the capital, taking all the stress away and leaving you with the job of enjoying yourself!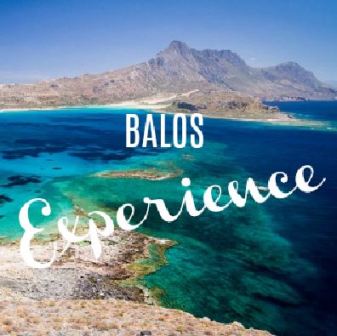 A Day Tour to Balos Lagoon - this helps with logistics of coach ride - boat ride and return coach ride. Make a full day of visiting paradise, this is a 14 hour tour, depending on your pickup and drop off point. This tour includes a visit to the castle at Gramvousa islet and swimming at Balos Lagoon.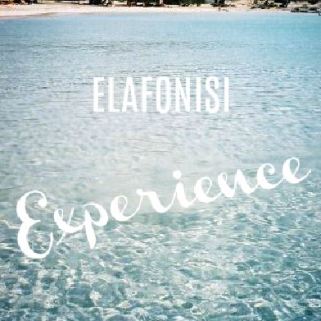 Take a day tour to Elafonisi Beach - because sometimes you just want to relax. Visit this pristine, undeveloped beach. This 12 hour experience includes a visit to Topolia Gorge, the historic Chrissoskalitissa nunnery and lunch with a view at Amygdalokefali.
---
Samaria Gorge Tour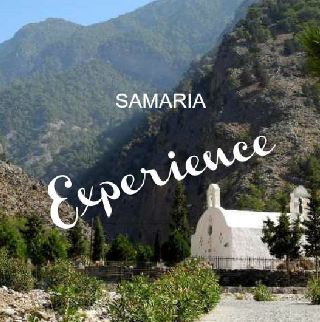 Small Group Hiking Trip to Samaria Gorge - this is a 14 hour day to enjoy the walk without the hassle of transport and logistics. Walk 16 km from north to south and arrive at the coastal village of Agia Roumeli. Then take your ferry and a coach back to your hotel. Easy.

---
Accommodation in Hania Crete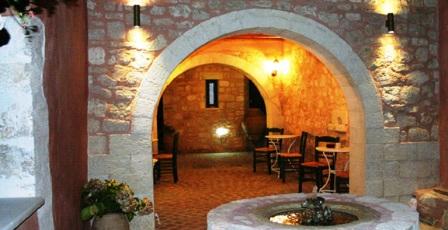 ---
Getting Here

Take a 1 hour flight from Athens to Heraklion with Aegean Airlines or Olympic Air, with many flights available per day.
Or take a 9.5 hour overnight ferry from Pireaus port of Athens to Heraklion port.
More on flights and ferries below.
---
Hania Crete Old Town
Staying within the walls of the Old Town will give you the chance to encounter and experience all the interwoven historical fabrics of Cretan history.
See the Ottoman, Venetian and Greek architecture, see the ancient sites and then stroll by the pretty little harbour. Sit for coffee or enjoy a seaside dinner.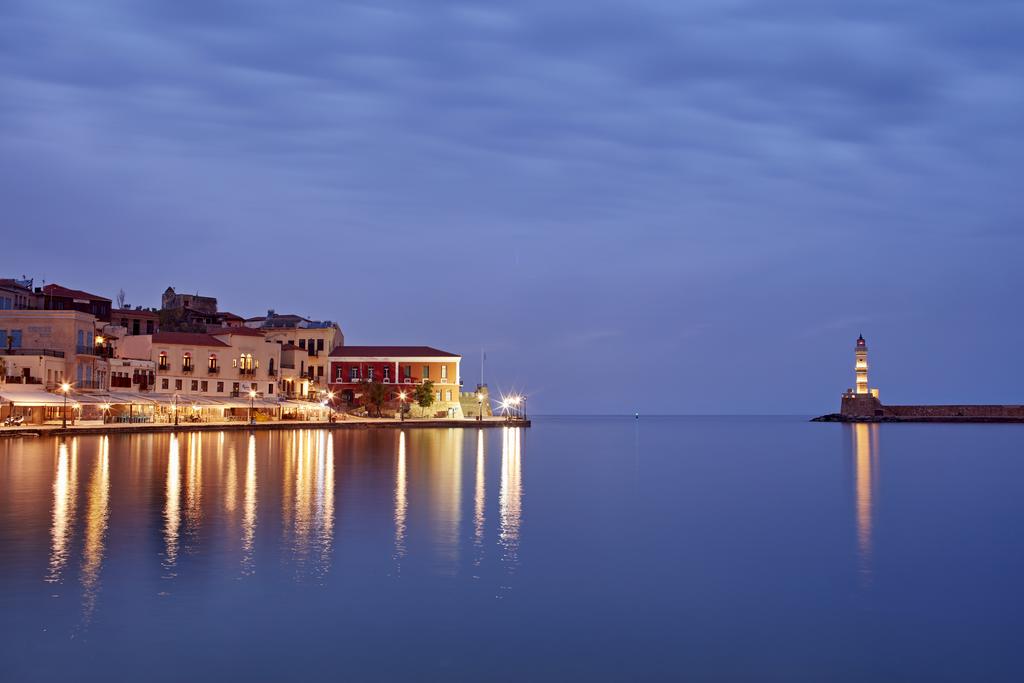 Hania Crete Old Harbour at dusk.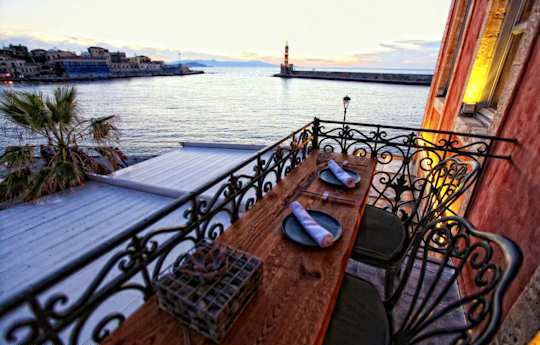 Dine with a view over the Venetian harbour and lighthouse in Chania.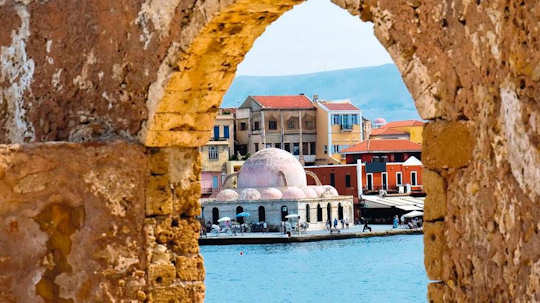 Walk along the Venetian walls of the Old Harbour and look back towards the old Ottoman and Venetian structure beside the limani or harbour.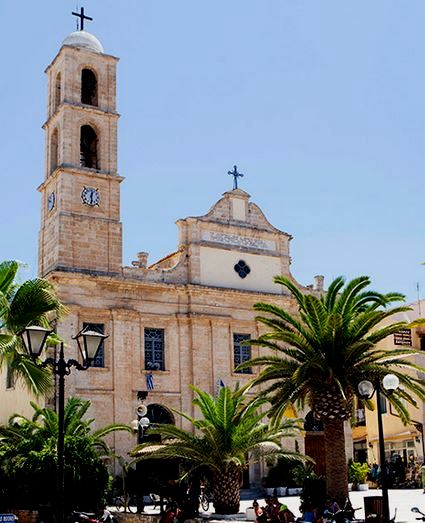 One of the main churches in Chania is the Trimartiri Orthodox Cathedral 1860 (above), located on the main square on Chalidon Street.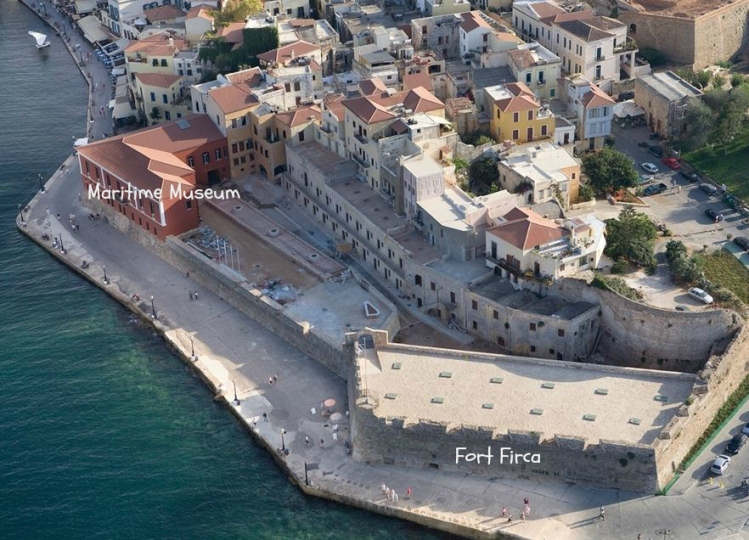 Get to know the history of the town and the region at Fort Firca and the Maritime Museum on the western side of the harbour.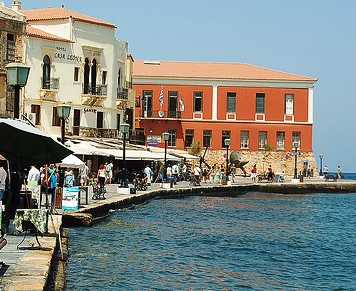 The limani is surrounded by interesting cafes, restaurants and museums, the ochre building is the Maritime Museum. Resorted Venetian family homes have been converted into beautiful hotels by the water.


---