Lefka Ori - White Mountains
This page may contain affiliate links, see our disclaimer here.

---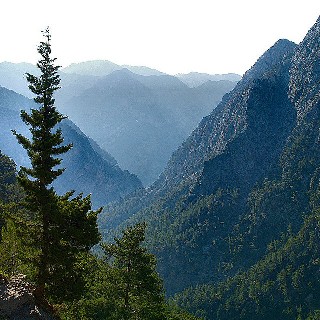 The Lefka Ori or White Mountains are in Chania prefecture in the west of the island of Crete in Greece.
The mountains form the beautiful backdrop to Chania from viewpoints and wherever you travel in the west of Crete.
The longest gorge in Europe, Samaria Gorge is located here in a dedicated National Park. Other beautiful gorges include Agia Irini Gorge and Imbros Gorge.
The Omalos Plateau and village of Omalos form part of the mountain range. The highest peak is Pachnes which is 2,453m.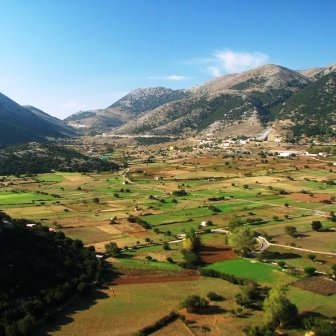 Another plateau to explore is the Askifou Plateau and the village of Askifou.
The mountains are snow-covered until spring, and their white limestone rocks give them a white appearance in summer, hence their name.
The E4 European walking path runs through the mountains. One very famous region of this area is called Sfakia. This region is known for its rugged terrain and its wild mountain men.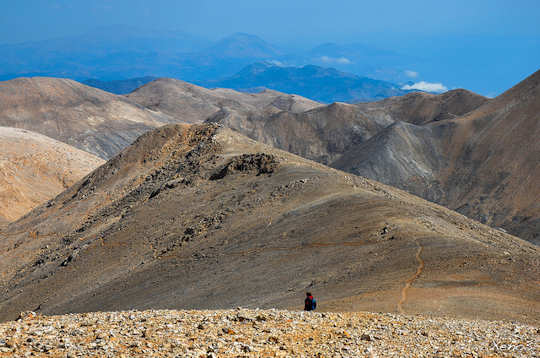 The terrain is rough, steep and rocky and it can seem like very little grows here. In fact it is known as a high desert, and is quite a rare environment.
There are some easy walks within the range. The walk to Pachnes is not difficult, and rewarded with wonderful views to the ocean and across the whole range.
Spring time is a different picture, the Cretan flowers come out to bloom and appear in the rock crevices. The mountains have many endemic species, some of which occur only here in the Lefka Ori.


WARNING: Please seek local advice and assistance. Winter time is serious in these mountains, experienced hikers and rock climbers only. Also beware in summer as there is no cover.

There are plenty of organised hikes and walks with botanists to enjoy learning about the beautiful flora.
There are four mountain huts for walkers dotted about the mountains.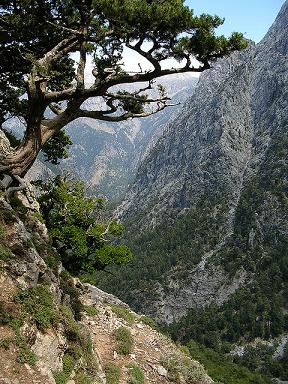 The unique flora and fauna of Crete is well represented in these inaccessible mountains.
This is reflected in the creation in 1962 of the National Park at Samaria and ongoing conservation efforts.
Birds including the Bearded Vulture, Griffon Vulture, Peregrine Falcon and Bonelli's Eagle are rare species that can be found in these mountains. Also known are the Chukar Partridge, Ruppell's Warbler and the Cough.
There is so much to explore about the beautiful White Mountains.
---
Video of The White Mountains
---
Hiking in the Lefka Ori

Amazing Views - hiking in the Lefka Ori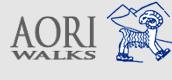 Anne Deckel leads walks in both summer and winter and provides safe guided walks with plenty of local knowledge. Aori Walks takes in the best of the stunning White Mountains; sea and summits.
---