Agia Irini Gorge

Western Crete
This page may contain affiliate links, see our disclaimer here.

---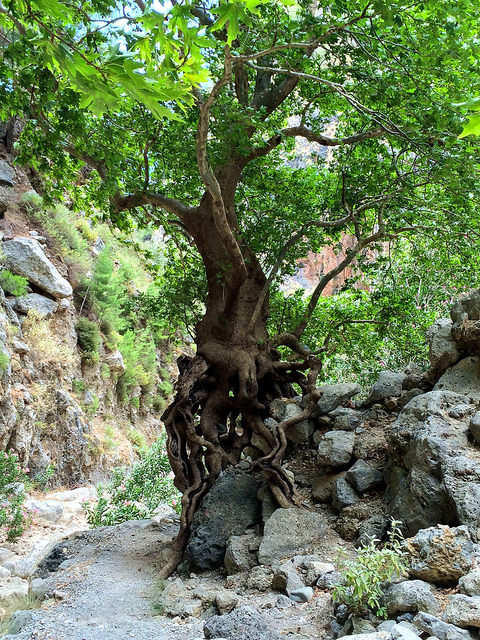 Agia Irini Gorge Φαράγγι Αγίας Ειρήνης in the south west of Crete is less crowded than the famous Samaria Gorge, and very beautiful.
---
Walking the Gorge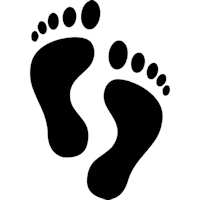 Agia Irini Gorge - the gorge is located 43 km from Chania town and can be easily reached by taxi, car or local bus.
The best times to walk are between the months of May to October.

The gorge starts at the village of Agia Irini in Selinou and is 7 km long. The extended walk of 12 km ends at Sougia, a blissful small coastal village on the southern side of Crete. This walk is worth it, just to arrive at Sougia, one of the cutest  villages in Crete.
Rocks and boulders all around and the steep sides of the mountains dwarfed us walking along the rocky river bed. The plane trees, cyprus pines and maple trees contrasted with the pink flowers of the oleanders.
If it has rained the day or so before, be careful as you may need to walk through water to get through Agia Irini Gorge. There is good signage and there are rest stops along the way.
Depending on which time of year you walk here, it is a very peaceful walk, as there are no crowds. Be sure to take plenty of water. There is a café at the start of the walk. Allow a good 3 hours for the walk, which would allow for stops and delight in the scenery and photographing of nature. Experienced trekkers could do the walk in 2 hours, and return in 4.
---
Agia Irini Gorge - Flora & Fauna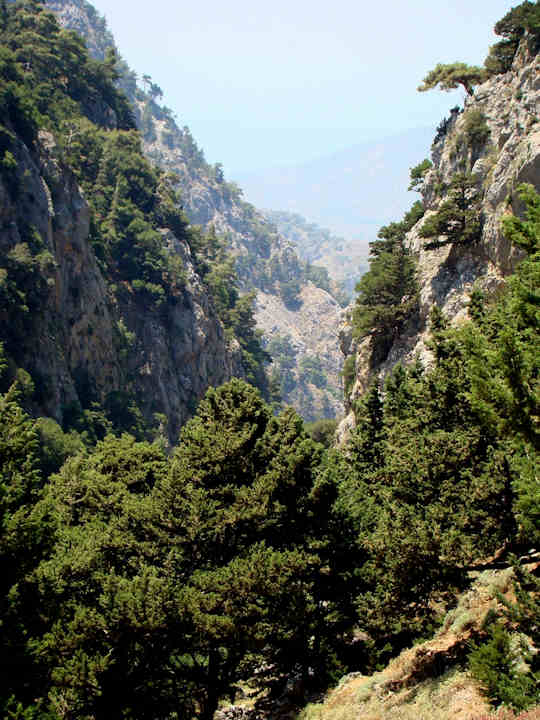 The rich fauna of the area to keep an eye out for include the threatened Bearded Vulture, the European Kestrel, the Partridge, the Golden Eagle, Bonelli's Eagle, Griffin Vulture, doves and martins. Mammals include shrews, hedgehogs, weasels, martens and badgers, mice and bats.
The colourful flora of Crete can be seen in the gorge including trachea pine, Mediterranean cyprus and plane trees. Keep an eye out for Kermes Oaks.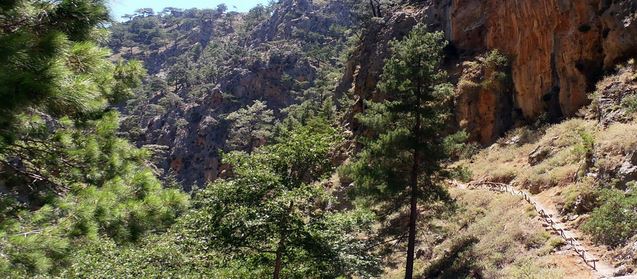 ---
Sougia
The wonderful day can expand in the afternoon when you arrive in Sougia. The Libyan sea stretches out in front, you can sit on the beach in the little cove and relax, maybe eat at a seaside taverna. Stay a while and stay peaceful at Sougia.
| | |
| --- | --- |
| From Sougia it is a shorter walk to the ancient site of Lissos (below). This is the location of a temple of Asclepius, who was a healer of the ancient Greek world. | |
Healers built the famous healing sanctuary of Asclepius in Kos and the sanctuary at Epidaurus. Some stories say he was a God. He taught Hippocrates, who is now known as the father of medicine, hence the Hippocratic oath. Lissos has been excavated and many artefacts retreived, showing the trading power of the Cretans during the 3rd century BC.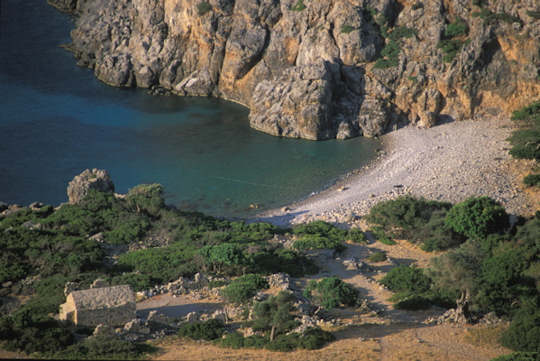 You could choose to take the boat from Sougia to Palaiohora in the afternoon, however it is very nice to stay in Sougia and enjoy the pretty pebble beach and crisp clear waters.
Other small coastal villages can be reached by ferry, which runs along the south coast; Agia Roumeli, Loutro and Chora Sfakion.
---
Guided Tours

Agia Irini Gorge Private Guide - take a 7 or 10 hour trip with local guide Mel. Start and finish in Chania, walk the gorge with an optional extra walk to Sougia for a swim. Get to know the culture directly from an experienced and knowledgeable local.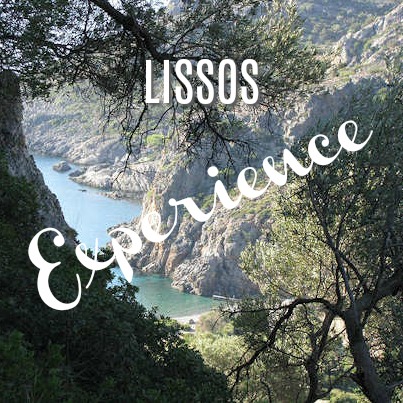 Take an alternative small group tour to ancient Lissos, departing from and returning to Chania, visit Palaiochora, then take a boat ride to Lissos, then a 1.5 hour hike, Cretan cooking lessons and more. Total length of this trip is 11.5 hours. This trip does not include Agia Irini Gorge, but includes Lissos Gorge.

---
Accommodation
Agia Irini Gorge - choose to stay in Chania town or in Sougia Village to visit this gorge. Our suggestions for lovely places to stay are below.
In Chania - stay within the walls of the old town in the character-filled rooms of Fagotto Art Residences to absorb the history of this beautiful Venetian town.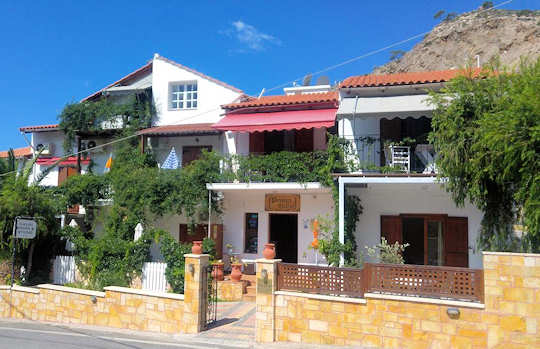 In Sougia - stay in the centre of the village at Galini Studios. Find pretty, clean, quiet rooms and a wonderful, friendly host at this family-run accommodation. Self-cater in the kitchenette or get tips for local tavernas.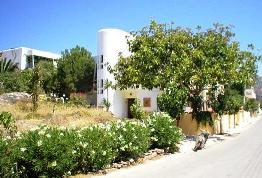 Take the afternoon ferry to Palaiochora and enjoy the many beaches, views to the White Mountains and the vibrant hubbub of this large village. Stay in the quiet and  convenient location of the Aris Hotel, close to Selino Kastelli.

---
Chania Town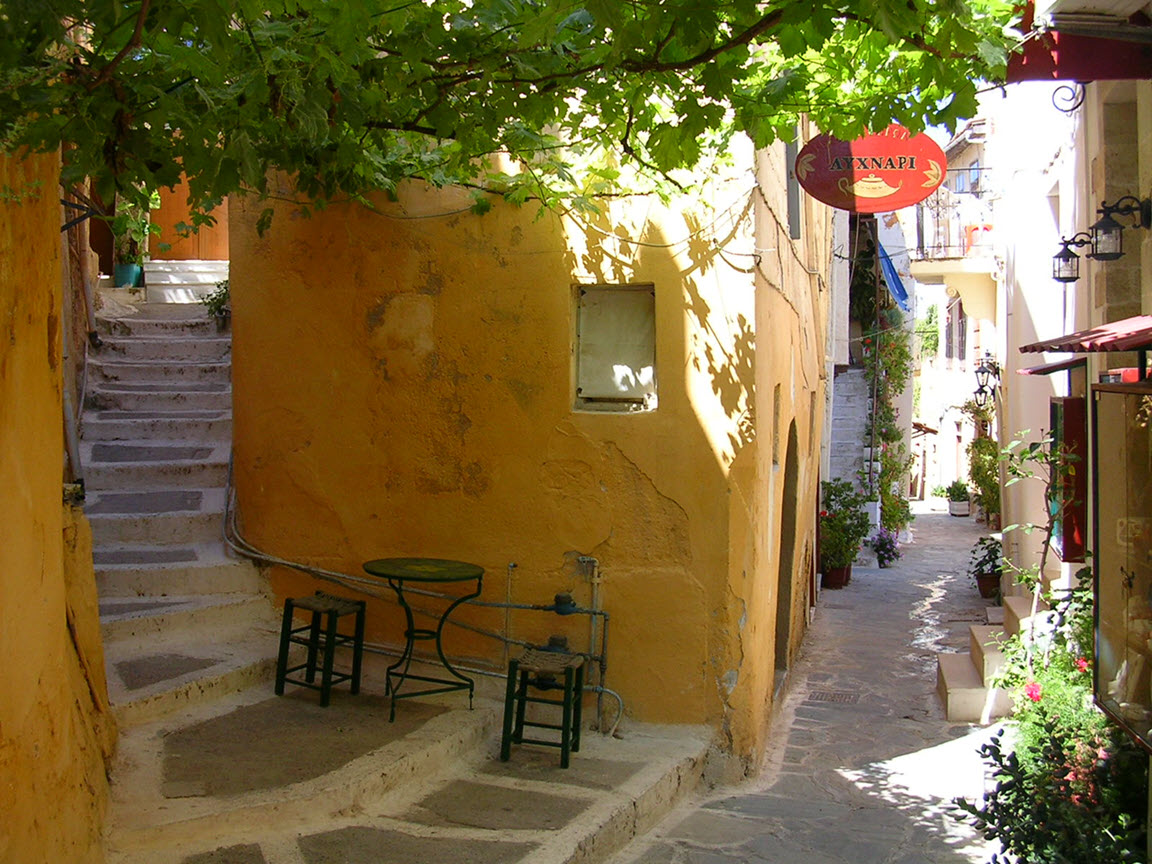 If you do fly into Crete via Chania Airport, you may want to stay a while to enjoy the highlights of Chania Town, which include:
Old Town
Venetian Harbour
Venetian Lighthouse
Fort Finca
Maritime Muesum

Archaeological Museum
Mosque of the Janissaries
Ancient Kydonia

Trimartiri Cathedral and Square
Pedestrian Shopping Streets
Cafes and Tavernas
Chania Food Market



---
Video of Agia Irini Gorge
See below videos of Ag. Irini Gorge in Crete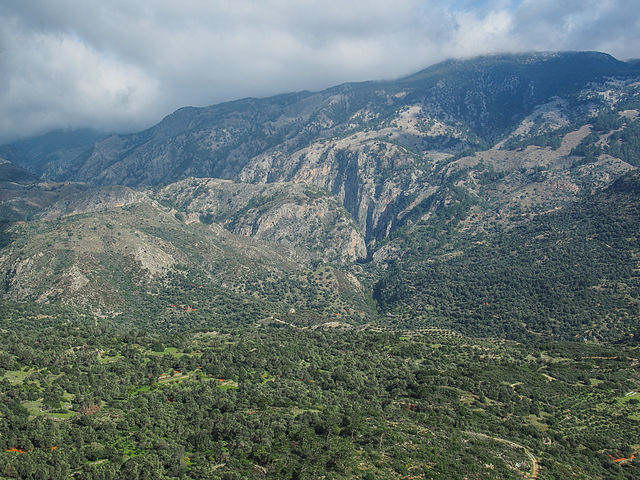 ---
Maps

Getting a good walking map of the gorge and the surrounding area is a great idea and will enable you to navigate to the start of the walk, and plan your journey in safety.
We like the Anavasi maps and find them very useful for general touring and for hiking. Walkers will choose the 1:25,000 Anavasi maps to detail this countryside.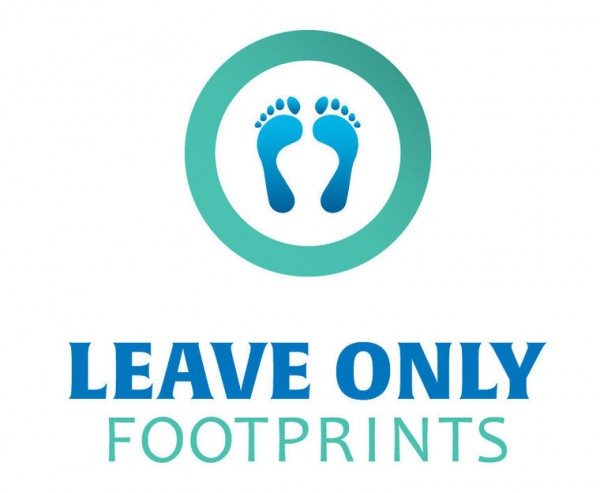 Take all rubbish with you and leave only footprints because We Love Crete!
---
Getting Here

When you book with our car rental partners - Rental Centre Crete - you are supporting a local company with excellent service and an easy online booking procedure. We are sure you will be well looked after by Harry and his team. Choose from hybrid or non-hybrid vehicles.

---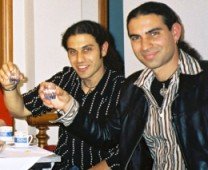 "We trust you have enjoyed these tips from the team at
We Love Crete. Evíva!"
Contact us with further questions or feedback. We love to hear about your travels in Kríti and Greece. Let us know of any updates or additions, errors or omissions. Help us make this website the best it can be. Kaló Taxidí!