Weather Heraklion Crete

Weather Heraklion Crete - shows the current temperature and 7 day forecast below, just click on the bottom of the display 'get 7 day forecast' and it will show not only the forecast but hourly weather reports.

---
Spring in Heraklion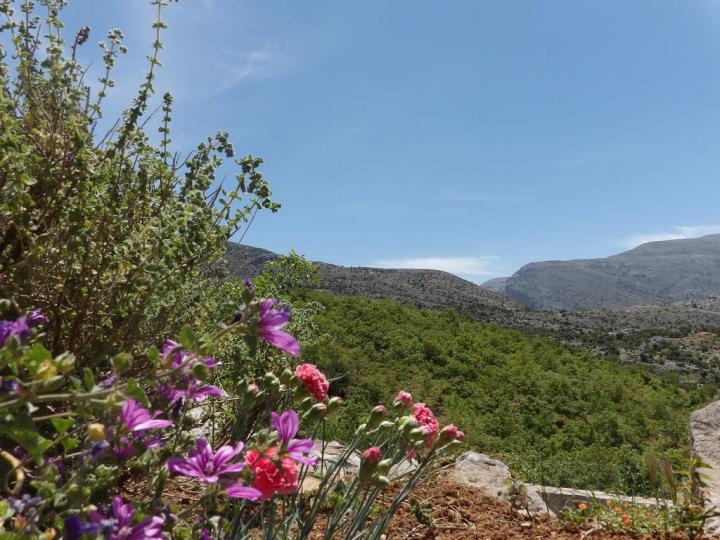 Weather Heraklion in spring visit Arodamos Guesthouses to soak up the first rays of sun and enjoy the flowers blooming
Arodamos Guesthouses - this is the perfect way to enjoy Heraklion in the spring, to experience the open fields and olive groves, the orchards and vegetable gardens, to be a part of the countryside of Crete during this wonderful season. Built in the traditional stone and wood materials of the region, these authentic small houses will feel like village life, and  your welcome will feel like coming home. Breathe plenty of clean, fresh mountain air.
Spring is from April to June, April is quiet in terms of other travellers and after Easter it is good for swimming. May is the time of wild flowers and long walks, visiting ancient ruins in an unhurried way, meeting more locals and less visitors. Average temperatures starting at 16 °C or 61 °F in April and reaching a beautiful 23 °C or 70 °F in June.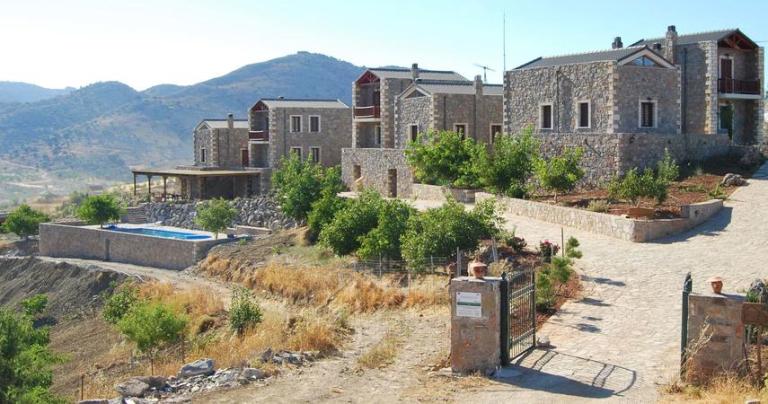 Arodamos Guesthouses are located on the Livadi Plateau just 33 km from Heraklion
---
Summer in Heraklion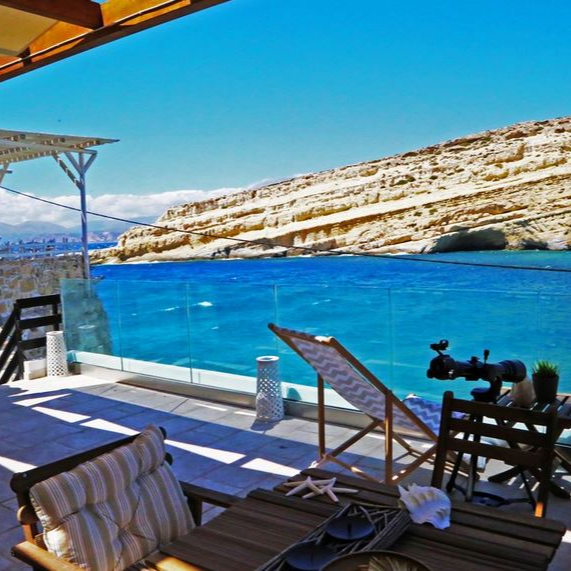 Summer Weather Heraklion - Matala Beach is the place to be during the heat waves of this season - dip in the sea and soak up the atmosphere
The Matala Caves Seafront Apartment has the most glorious position on Matala Beach, close enough to get the cooling breezes off the sea and enjoying a shady terrace with views to the caves opposite. Located close to all cafes and tavernas, and of course the clear waters at the beach, relaxing here in summer has never been so easy.  One last thing, you are going to need some ice-cold ouzo and some real ice to keep cool.
The summer months of July and August are very warm in Crete, with average temperatures of 26 °C or 79 °F. Night time is still warm with averages around 21 °C  or 70 °F. Water temperatures are perfect for swimming, clarity is great for diving and snorkelling.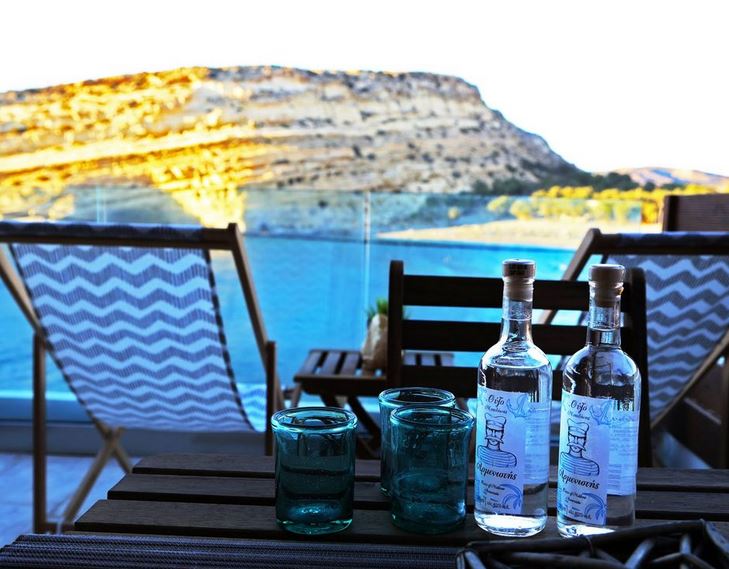 Matala Beach is 75 km from Heraklion
---
---
Autumn in Heraklion

Autumn Weather Heraklion - Thalori Retreat in the mountains of southern Crete
Thalori Mountain Retreat is small village in southern Heraklion, with graceful views to the Kofinas Mountain and to the sea. This village has been completely restored and now offers homely accommodation in fully renovated yet modern apartments, with traditional Cretan food and music, at Kapetaniana. In autumn it is nice to enjoy the cooler evenings and yet still visit local beaches by car. Walking is great at this time of year, there are plenty of trails to explore here. Visit ancient sites, churches, monasteries, experience the mountain ecosystem and keep your eyes out for Bearded Vultures, some of the rarest birds in Crete, which are protected here.
Autumn months of September and October are ideal months to visit Crete, with water still warm and swimmable, yet fewer visitors and cooler days. Average daily temperatures of 22 °C or 70 °F.
Thalori Traditional Village is 65 km from Heraklion
---
Winter in Heraklion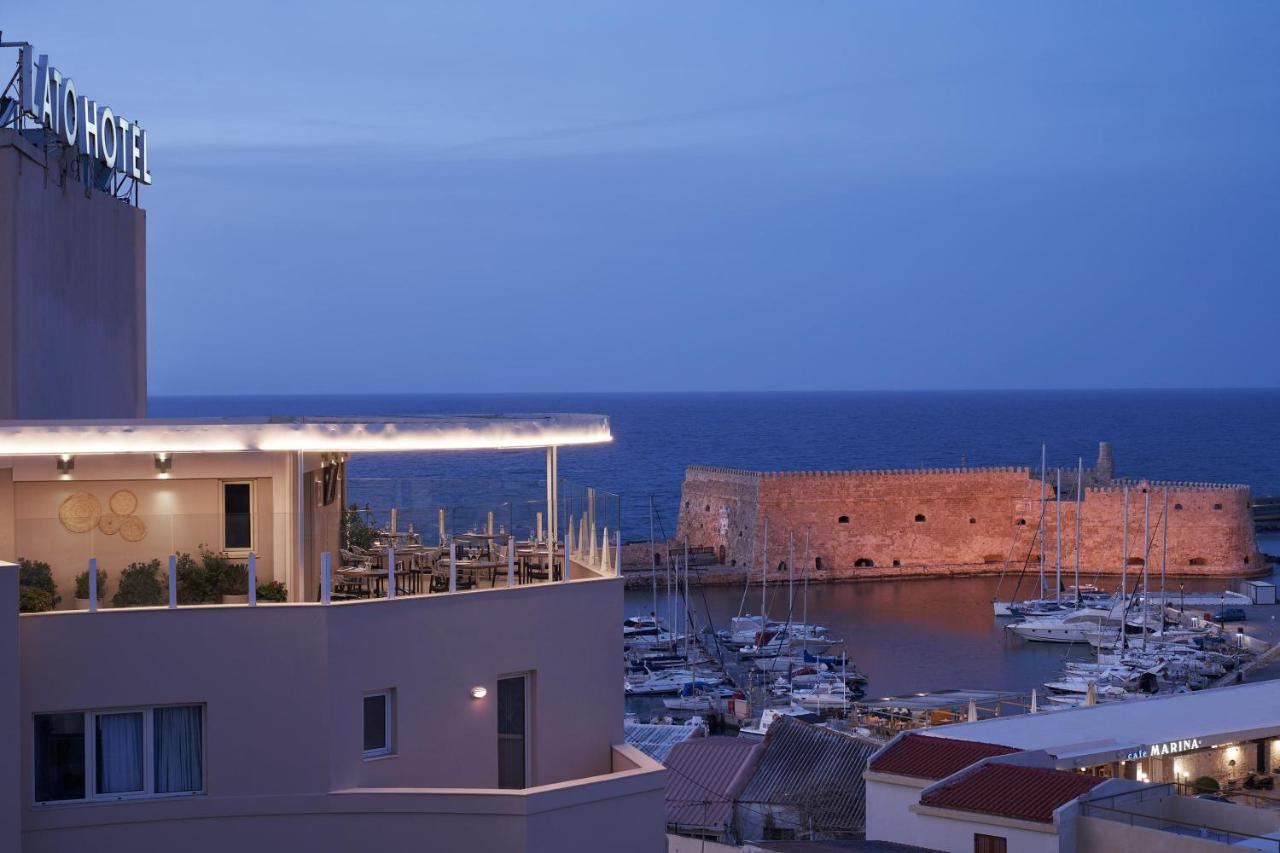 Winter in Heraklion town - Lato Hotel is central to the port, museums and shopping streets, close to the Liondaria Square, Chandakos Street and the 1866 Markets
Make the Lato Hotel your base in town, and explore the winter snows of Crete, visit Anogia and the Psiloritis Mountains, visit the local villages where the olive harvest is underway. Visit the many museums in Heraklion and in the evenings, seek out warm company in Koraii, the bustling cafe bar backstreets where the Herakliots gather rain, hail or shine. Enjoy winter warm atmospheric cafes with open fires and hot chocolate, try bougatsa for breakfast.
From November to March winter is here with cold temperatures, some blustery days, less sunshine and snow on the mountains. Bring your winter-warm layers and get set to meet the local people. Explore the island on wide open roads or  enjoy cozy evenings with a little tsikoudia or cognac and plenty of good conversation.
Winter daily temperatures average 14 °C or 58 °F with night times getting down to 10 °C or below (it is especially colder in the mountains).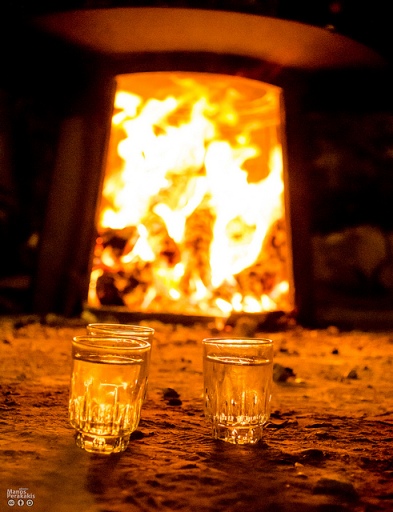 Tsikoudia by the fire
---
Winter Tour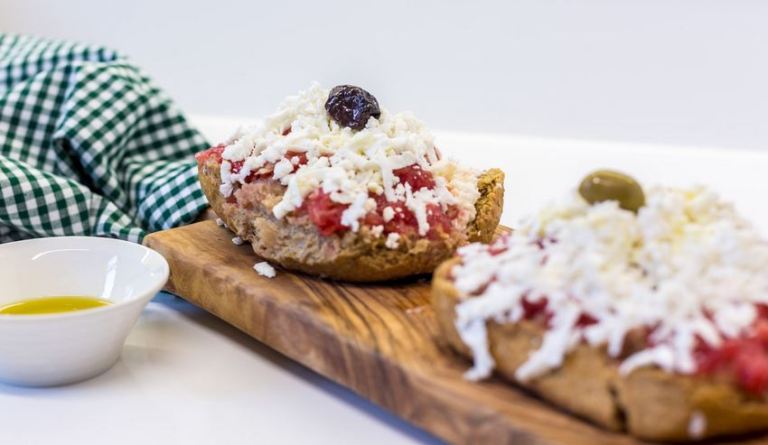 Traditional Cretan food - 8 day culinary tour
This 8 Day Art and Culinary Tour is offered during December in central Crete, with pickups from Heraklion. Get right under the skin of the island whilst experiencing its healthy vegetarian cuisine. Visit Knossos Palace Archaeological site, the local markets, experience hands-on cooking classes, mountain villages, wild green vegetables and more. A real experience of the island during winter.

---
Weather Heraklion Detail

Annual Averages Heraklion

See the weather in Chania Crete...