Matala Beach
Relaxed Groove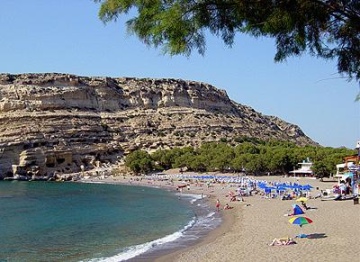 Matala Beach, Μάταλα on the south coast of Crete, 75 km from Heraklion is a beautiful popular beach. It is a picturesque cove, with unusual rock formations and interesting caves, located well inside the Bay of Messara, so protected and calm. This is part of the Heraklion region.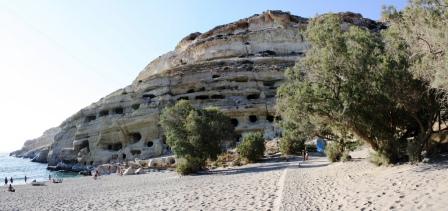 The western end of Matala Beach with the caves and tamarisk trees
With a sand and pebble beach, clear clean waters and great tavernas, Matala deserves its popularity.
Many people make this village their base for Cretan holidays, as it is so central on the south coast, and away from the over-development of the north coast.
Today the beach at Matala is ringed by shops and tavernas, yet still has a camping ground and tamarisk trees right at the beach edge, which gives it a relaxed feel.
There are plenty of small hotels, rooms and domatia, but no large resorts in Matala.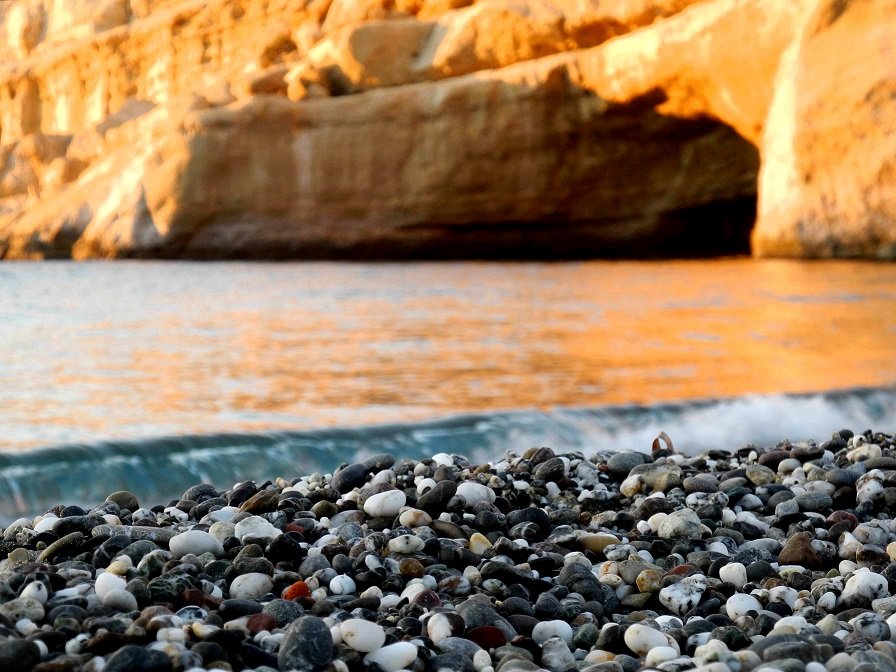 Matala has a sand and pebble beach with caves in the sandstone headland
I visited Matala beach in October and the water was still a perfect temperature for swimming. It is really worth taking your snorkelling gear as the waters of Messara Bay are very, very clear. There are ancient ruins to see under the water. 
The caves and the history here can take some time to learn, as with other destinations of Crete, there have been many pages of history here. The caves are now protected and managed as an archaeological site. There are other ruins at the eastern end of the village.
Matala is still balanced, even after its popularity and the hippies of the 60's, it is not ruined. Still it is a very small development, with rustic elements, and even though it is really busy in summer, it maintains its character and charm.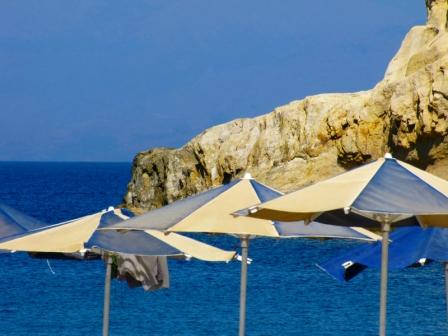 Red Sand Beach, Komos Beach and Kokkinos Pirgos Beach are nearby.
Fresh seafood is great here, shopping is good for organic wines, herbs and olive oil.
We like Matala for its cove and its relaxed groove. There is nothing like sitting back on one of the balconies overlooking the beach, watching the sunset over the Libyan Sea, gazing metaphorically over Africa.
Matala History - its fascinating history, the hippies in the sixties, the modern beach music festival and the beautiful Matala moon...
Stay inland at Kamilari Village - experience the authentic countryside village life in Crete and still be close to the beach...

---
Where to stay on Matala Beach...
| | |
| --- | --- |
| | The Hotel Sunshine is just metres from the beach and represents excellent value in a clean, friendly B&B with just 15 rooms. |
| | |
| --- | --- |
| | The family-run Nikos Hotel is leafy and shady, close to the beach and all tavernas and restaurants, kept spotless and the staff are helpful and friendly. A good affordable option in Matala. |
| | |
| --- | --- |
| | Pitsidia Villa just inland from Matala offers exquisite styling, privacy and tranquillity in a rural setting. Sleeps 7 people in 3 bedrooms. Lavish and spacious. |
---
Exploring Around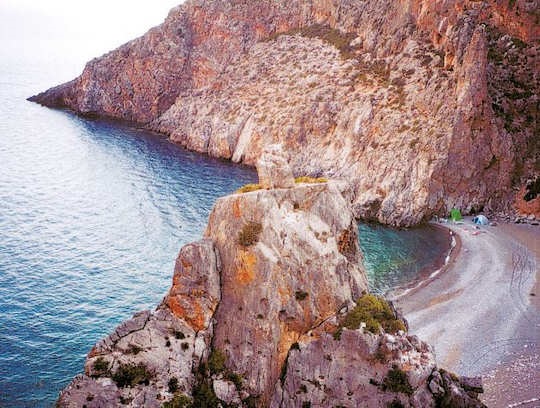 Agiofarago Beach can be reached by walking through the gorge of the same name
There are many beaches in the south of Heraklion region to explore.
Within walking distance to Matala are Red Beach and Komos Beach. With a vehicle you can explore Kokkinos Pirgos and Agia Galini, as well as the more remote beaches of:
Vathi
Poros
Martsalo
Agiofarago

Kali Limenes



---
Sunset video...
A video of the beach - a meditative sunset  - a calm, relaxing homage to this special place - with just the sound of the waves to lull you into a peaceful state...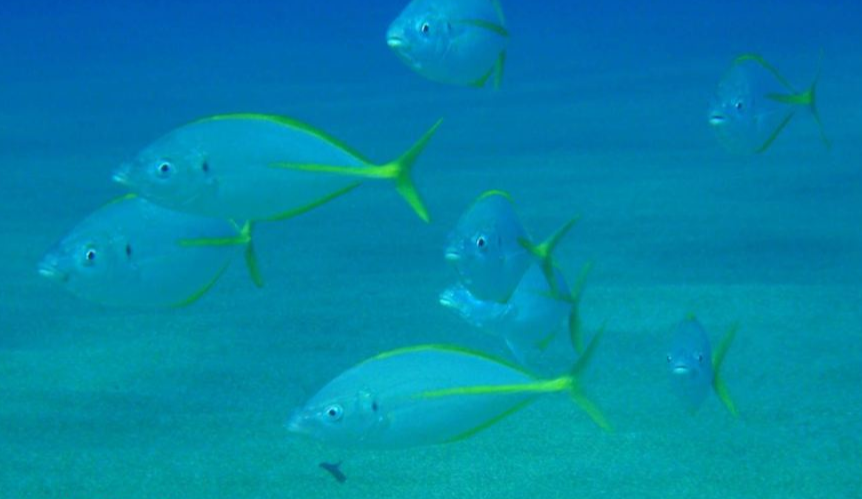 Clear waters diving off Matala (image by Mark Latter)