Vori Crete

This page may contain affiliate links, see our disclaimer here.

---
Vori Crete - Βώροι - is a rural  village with a true Cretan character, located in the southern region of Heraklion, just 60 km from Heraklion Town and 64 km from Heraklion International Airport.

---
In the Village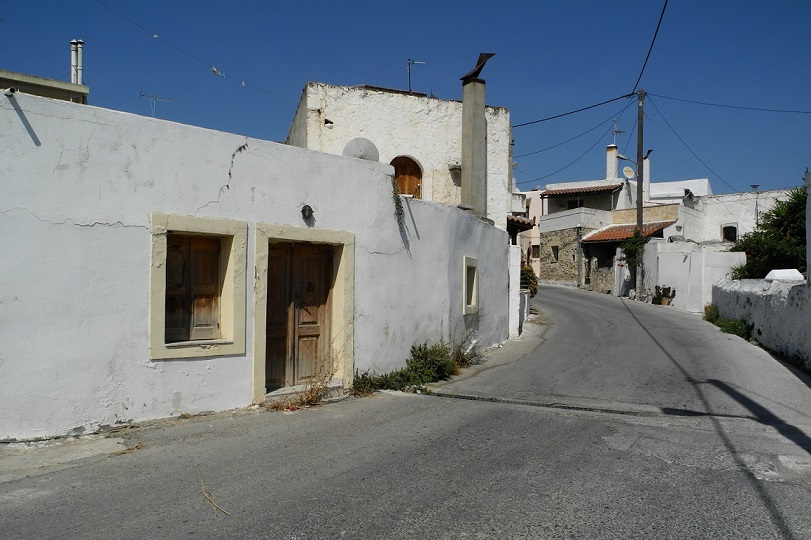 Vori village street in Crete
Vori village house

If you are looking for quiet and peaceful surroundings, as well as an insight into the real Crete behind the beaches and towns,  you will love spending time in a small village.
Vori is just such a village, which is proud of its heritage and rural way of life, and locals are happy to welcome travellers to its unadulterated small lanes and simple kafenions, of which there are two in the village.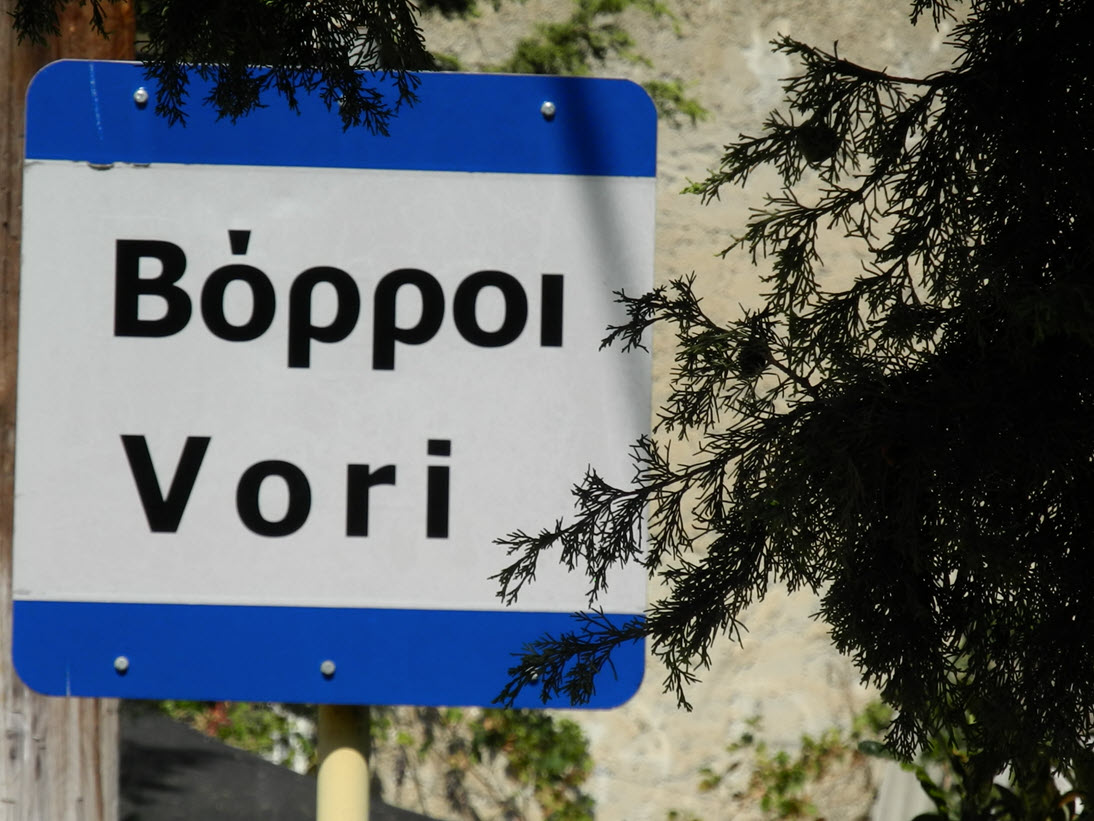 The entrance sign to Vori village in southern Crete
Plateia in Vori, Crete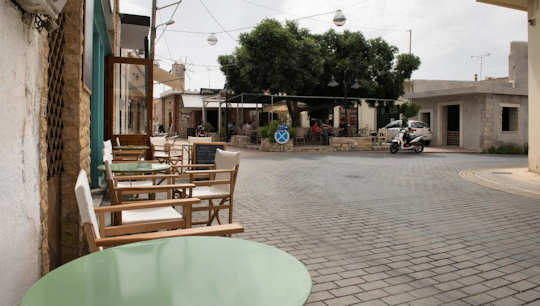 Relaxing in the Kafenion in Vori
Plateia Kafenion in Vori village
Despina Traditional Kafenion, Vori
Vori is surrounded by olive groves and farms in the fertile Messara Valley. This fertility was one of the reasons that the Minoan Palace of Phaistos was located here, the ruins of which are just 2 km from Vori village.
Olive oil, citrus fruits, raisins, wine and spirits are all made here in the village, as well as other crops and vegetables from both agricultural and private gardens.
Records of settlement in this village date back to the Minoan period, which means people have been living here in one way or another since 1800 BC.
The layers of history here are waiting to be discovered, you will see evidence of Minoan, Venetian and Turkish cultures as well as neoclassical Cretan architecture and simple modern village homes.
The significance of the collection of historical buildings, churches, homes and the way of life in the old zone of the village led to it being honoured by the Greek Ministry of Culture as a 'traditional protected village' as long ago as 1978.
You will see a vibrant, healthy, traditional village when you come to visit here.
---
Historical Significance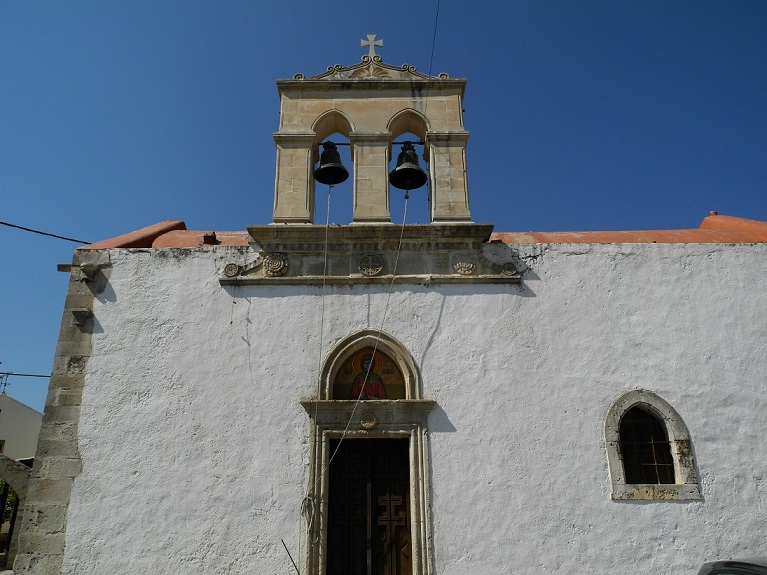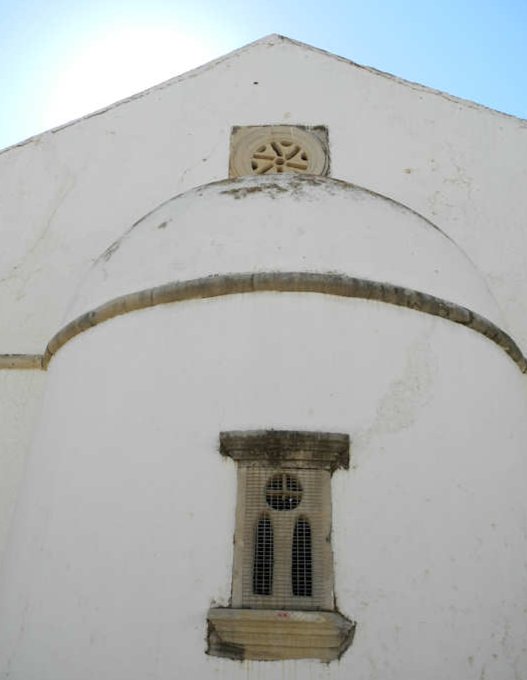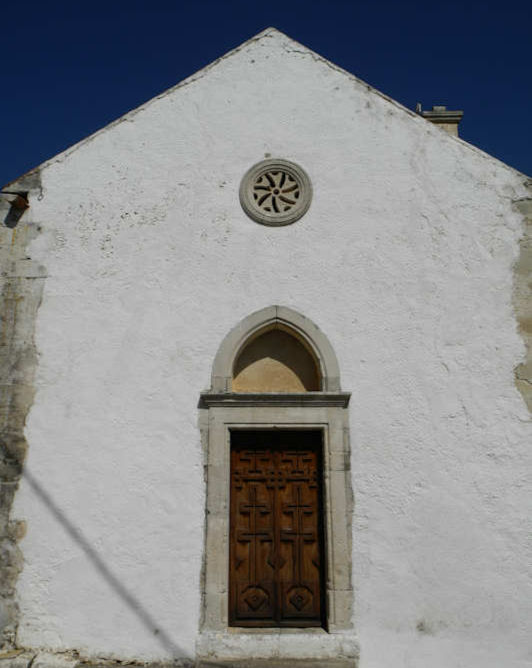 Vori Crete - explore the features of historical significance in the village and surrounds including:
Museum of Cretan Ethnology
Church of the Virgin Mary
Church of Agia Pelagia
Temple of Agios Ioannis

Old Turkish Baths
Old Towers
Phaistos Archaeological Site
Agia Triada Archaeological Site
Monastery of

Panagia Kardiotissa
Mosaic of the Virgin Mary, Vori
---
Beaches Nearby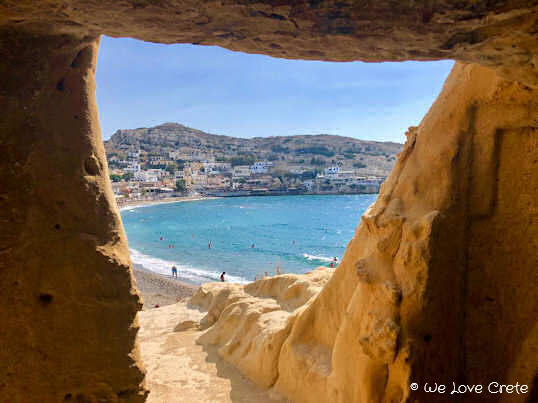 Matala Beach - here the bay can be seen framed by the walls of one of the ancient burial caves on the peninsula
Vori Crete - when you are staying in Vori village you will discover that the area has many beaches to visit with a car:

Matala Beach is 16 km south-west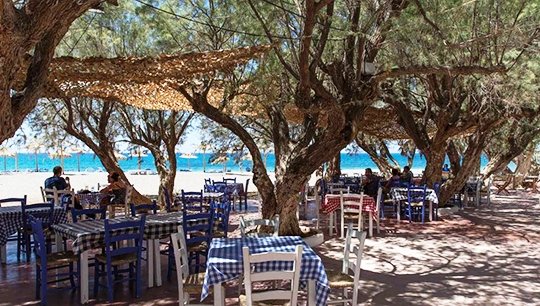 The Red Castle fish taverna on the beach at Kokkinos Pirgos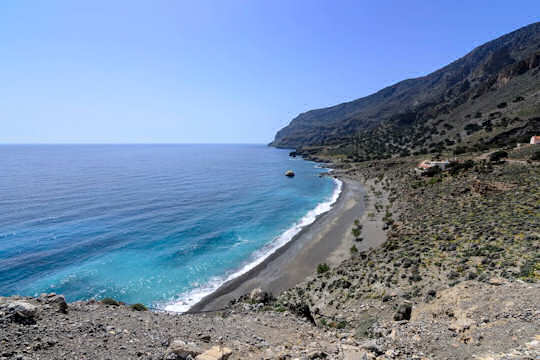 Pachia Ammos Beach near Tris Ekklisies Village
---
Vori Accommodation

Vori Crete - there are choices of accommodation around Vori Village, both in the village and  just outside the village. We have chosen a variety that are locally run, where you will experience the real Cretan hospitality.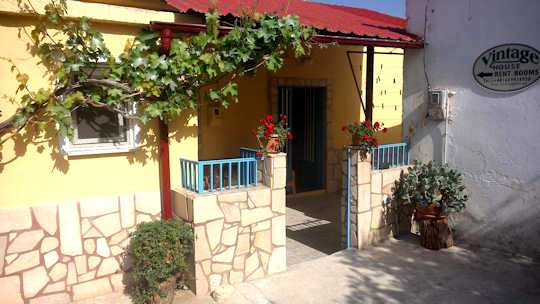 This small and affordable village house in the centre of Vori will give you an experience of living like a local. Vintage House Vori is just a typical village house. Available are a double room and a three-person room, with shared bathrooms.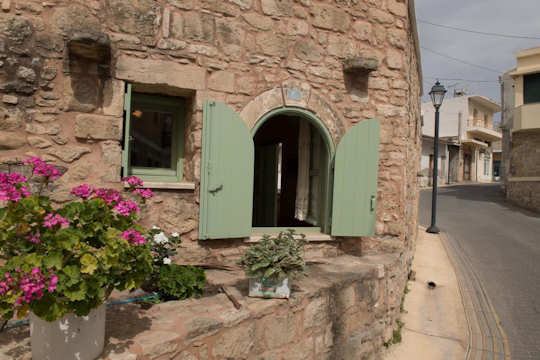 The Archontiko in Vori is a beautifully restored old home, full of character and stories and again, giving you the experience of living like a local. With 2 bedrooms and 1 bathroom, the home welcomes 6 guests with a full kitchen and all the elements to make up a comfortable stay.
Patriko Country House is a free standing home on the outskirts of the village yet just 300 m from the centre. It has a beautiful private leafy garden as well as 3 bedrooms and 1 bathroom housing 6 guests in comfortable, quiet rural surroundings.

To the east, higher up in the mountains, is the unique retreat of Thalori Resort in the village of Kapetaniana. Get away from it all in the fresh air and open spaces, feel the pulse of the land and mountains here, in this beautifully restored mountain village, 37 km Vori village.

---
Heraklion Town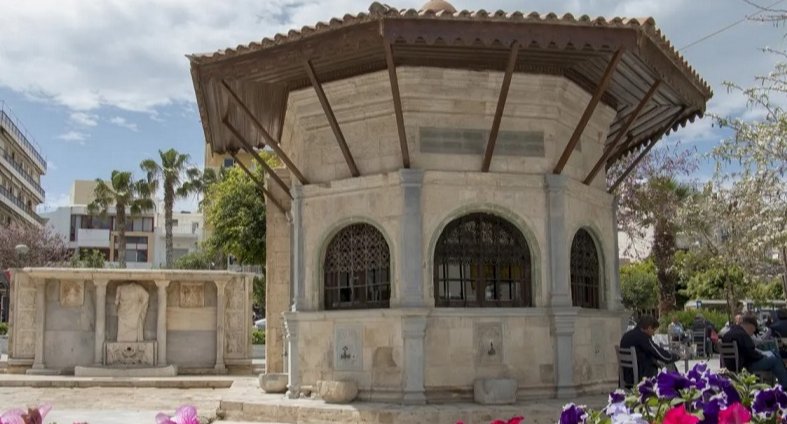 The Venetian ruin and old Turkish coffee house in Kournaros Square, Heraklion

If you do fly into Crete via Heraklion Airport, you may want to stay a while to enjoy the highlights of Heraklion town, which include:
Liondaria Fountain
Heraklion Archaeological Museum
Old Venetian Harbour and Koules Fortress

Agios Titos Church and Square

Pedestrian Shopping Streets
1866 Local Market
Koraii Cafes and Bars
Memorial to Eleftherios Venizelos
Kournarou Square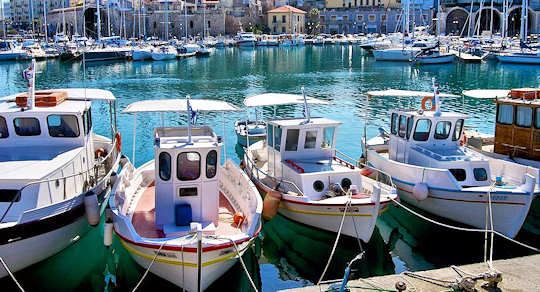 Visit the Old Port of Heraklion, see the Venetian Fortress, the fishing fleet and the Venetian Arsenal, have coffee down by the bay
---
Tavernas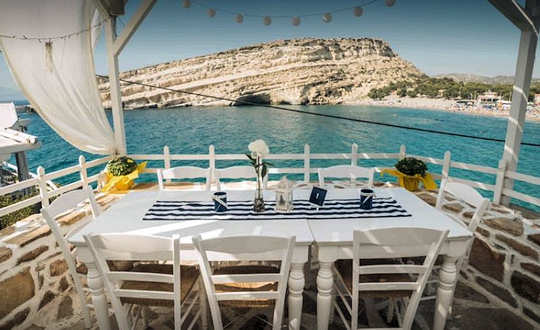 Scala Taverna on Matala Beach

Vori Crete - there are several tavernas, cafes, a bakery and shops in Vori Village. You will receive the freshest ingredients and authentic local food.

Within driving distance you can also visit these seafood tavernas:
Scala Taverna in Matala
Red Castle Taverna in Kokkinos Pirgos
Seafood tavernas to try in Heraklion Town:
Paralia near the Old Harbour

Kastella near the Old Harbour
---
Exploring Heraklion Crete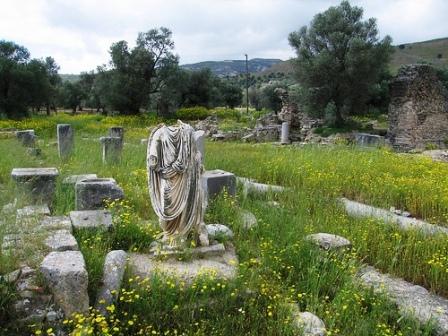 Gortyna Roman ruins have a story to tell

In the region of Heraklion, there is just so much to explore:
---
Getting Here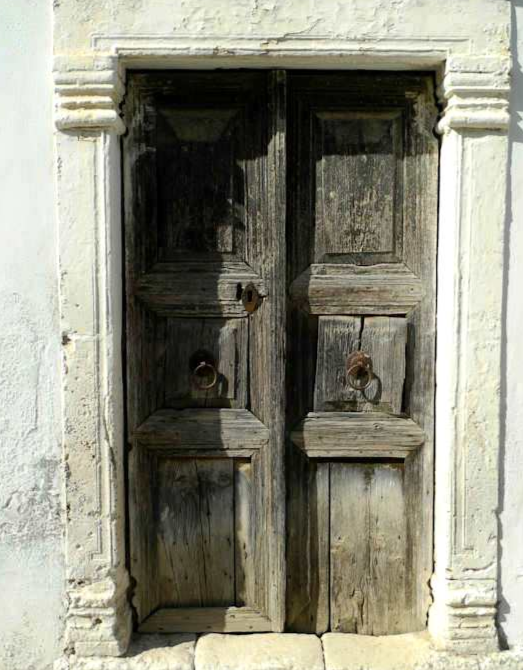 Old wooden doors of Vori
Vori Crete - take a 1 hour flight from Athens to Heraklion with Aegean Airlines or Olympic Airlines, with many flights available per day.
Or take a 9.5 hour overnight ferry from Pireaus port of Athens to Heraklion port.

If you arrive into the airport or port of Heraklion, it is a journey of 60 km to Vori Village.

If you pick up your hire car from Heraklion Airport, it is a very interesting drive to Knossos Palace and then through the vine regions of Archanes and then south to Dafnes, Agia Varvara, Agioi Deka and Mires.

When you get to the signposts for Phaistos Archaeological site, you will continue 2 km to the south and west to the village of Vori.

To get to Vori by bus take the Agia Galini or Timbaki bus from Heraklion Bus Station A at the port. The journey duration is around 1 and a half hours and the cost is under €8.00, see bus info here.

Getting here by flights, ferries and hire car below:


Car hire in Crete is a really good idea as it is a large island 60 km by 260 km. There is so much to explore.
When you book with our car rental partners - Rental Centre Crete - you are supporting a local company with excellent service and an easy online booking procedure. We are sure you will be well looked after by the team. Choose from hybrid or non-hybrid vehicles.
---
Vori Crete on the Map
Vori Crete - see the location of the village in the central southern Heraklion region on the map below:

---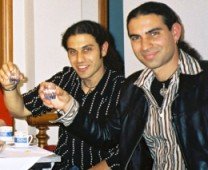 "We trust you have enjoyed these tips from the team at We Love Crete. Evíva!"
Contact us with further questions or feedback. We love to hear about your travels in Kríti and Greece. Let us know of any updates or additions, errors or omissions. Help us make this website the best it can be. Kaló Taxidí!

---