Gortyna
This page may contain affiliate links, see our disclaimer here.

---
Archaeological Site in Central Crete
Gortyna Γόρτυνα
Also known as Gortyn or Gortys.
This site is located 50 km from Heraklion town. Whereas many of the remains you will see on Crete are from the Minoan culture, this settlement was predominantly a Roman capital.


Gortyna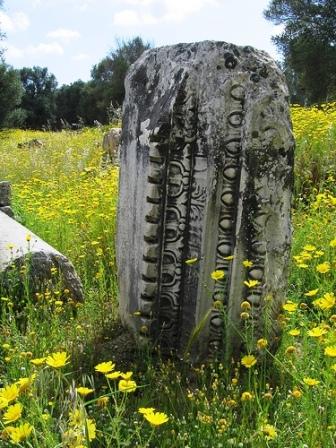 This was the richest city in Crete during the first to the fifth centuries AD, the period of Roman domination in the area.
Highlights of the archaeological finds here include the wall with inscription of the Law of Gortyn representing the earliest known Greek law, dating from first half of the 5th century BC.
The quiet peace of the site, its location away from civilisation and lack of the mad crowds of Knossos make this a lovely site for history buffs and nature lovers alike. There are plenty of opportunities to relax and take in the atmosphere and imagine life in this lush Messara valley in ancient and classical times.
Highlights include the Odeon from 1st Century AD, the display of the Gortyn Law Code from 5th Century BC, and the Church of St Titus, dating from the 6th Century AD.

If you pack a picnic, you could sit under the beautiful plane tree to muse about the story of Zeus and Europa who, it is told in Greek mythology, made love here.
Always check with your hotel reception or on the official website as to opening days and hours, on the day of your visit, before you leave, to avoid disappointment.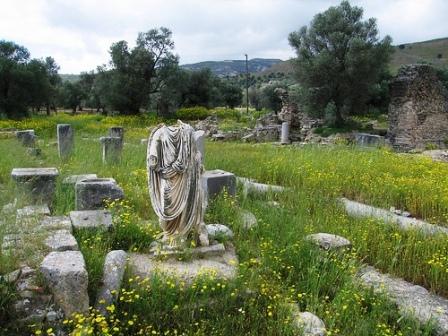 ---
Getting Here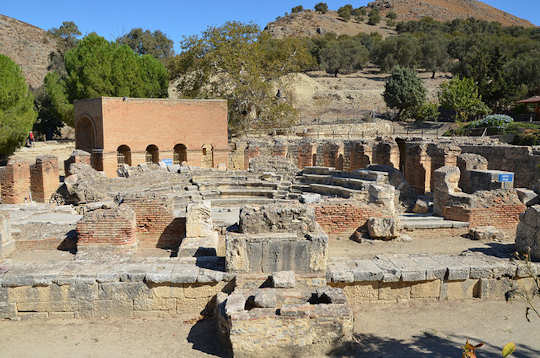 The Odeon of Gortyna
Arrive into Gortyna from Heraklion, the capital of Crete, via Athens by flights or ferries, with details below.
From Heraklion, take a hire car or local bus to the archaeological site, with details below. Heraklion - Timbaki and Heraklion - Phaistos  services leave from Bus Station B in south Heraklion.

Driving south 48 km from Heraklion on the national road, visit Agioi Deka and then 1 km south you will see signs to Gortyna. Watch carefully as you drive along south, so as not to miss the signs for this site, which sits along the roadside, just south of Agioi Deka.
Consider hiring a private historical guide to show you through Gortyna, Phaistos and Agia Triada, as they can be comfortably combined in one day with a knowledgeable guide. This takes out the mundane details of driving and navigating and you get to focus on the heart of the matter, and absorb the ancient sites of central Crete.


---
Exploring Around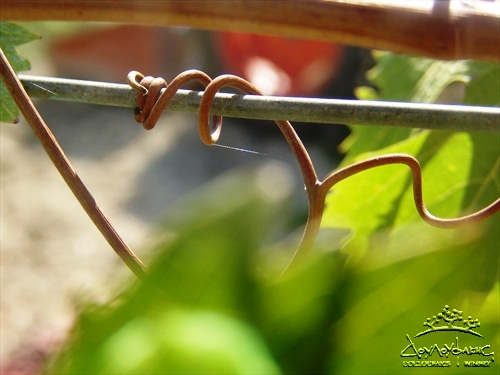 There is so much to explore in the Heraklion region.
As you drive south from Heraklion you may want to visit Knossos Palace, then the village of Archanes. Or taking the route south on the national road, you could visit wineries at Dafnes and see Kerasia village on your way to this historic site.
Many visitors combine their visit to Gortys with a visit to the ancient Minoan Palace of Phaistos, which is 15 km south of here. If you come on a Saturday, it is the day to visit the markets in Moires, located between the two, on the national road.

Also in comfortable driving distance are Kokkinos Pirgos Beach and Matala Beach, and the beautiful Zaros mountain village.
A full day trip can be made from Heraklion to Gortys and Phaistos, then lunch in the village of Zaros and an afternoon drive through the Amari Valley into Rethymnon, visiting the Monastery of Arkadi before heading to Rethymnon town for an afternoon stroll and dinner. This is a very adventurous and jam-packed day of sightseeing and would be best split into many days meandering and staying in local villages.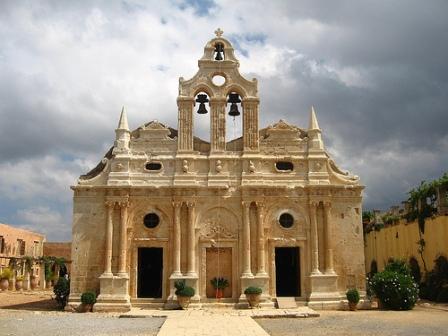 Visit Arkadi Monastery en route to Rethymnon
---
Accommodation
Good accommodation can be found at Matala, Kokkinos Pirgos and Zaros, and in the mountains around the valley. We suggest some local rural accommodation below which is very handy to this site as well as Phaistos and Agia Triada.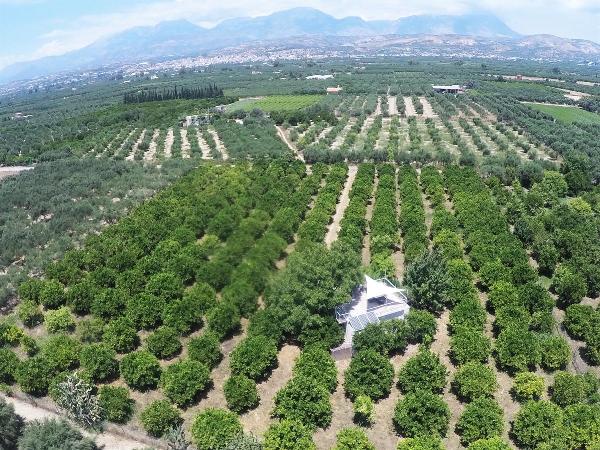 KaliVie Bio Farm & Retreat - experience first-hand the lush Messara Valley in a bio orange grove. Privacy, a great location and the freshest orange juice you can get! 18 km from Gortyna.

Patriko Country House - live a typical village life in the traditional protected village of Vori just 8 km from Moires and 23 km from Gortyna.

---
Thalori Traditional Village
Staying here in Thalori Traditional Village in Kapetaniana is an experience in itself. The village is reached by a stunning, steep mountain road. The views around are magnificent. This cluster of houses on this hillside have been restored with meticulous pride to reflect the traditional building methods, the stone locally sourced, all made of solid stone and wood and not going anywhere – rock solid!
Just to sit and enjoy village life here gives you a chance to absorb and understand the Cretan way of life, especially if you join in life in the centre of the village and nights with local folk music in the restaurant. If you must rush off and hike or trek or mountain climb, you have a wide variety of choices. This is not a touristic experience, this is the real Crete and we can only say this; get ready for some rakis, some laughter and some invigorating fresh air!
This village is 30 km from the archaeological site of Gortyna and 35 km from Phaistos, in the region to the south of the Messara known as Asterousia.
---
Location Map of Gortyna
Below is a map showing the location of this site:
---
Videos of Gortyn Archaological Site
Below are videos of the site of Gortyna as it stands today:
---
Getting to Crete
Take a 1 hour flight from Athens to Heraklion with Aegean Airlines or Olympic Air, with many flights available per day.
Or take a 9.5 hour overnight ferry from Pireaus port of Athens to Heraklion port.
More on flights and ferries below.
Car hire in Crete is a really good idea as it is a large island 60 km by 260 km. There is so much to explore.
When you book with our car rental partners - Rental Centre Crete - you are supporting a local company with excellent service and an easy online booking procedure. We are sure you will be well looked after by the team. Choose from hybrid or non-hybrid vehicles.
---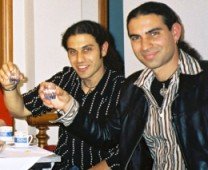 "We trust you have enjoyed these tips from the team at We Love Crete. Evíva!"
Contact us with further questions or feedback. We love to hear about your travels in Kríti and Greece. Let us know of any updates or additions, errors or omissions. Help us make this website the best it can be. Kaló Taxidí!

---