Private Tour Guide in Crete
Are you planning to visit Crete? Why not to ask for some guidance from a professional?
Allow us to introduce a multilingual, experienced guide in Crete...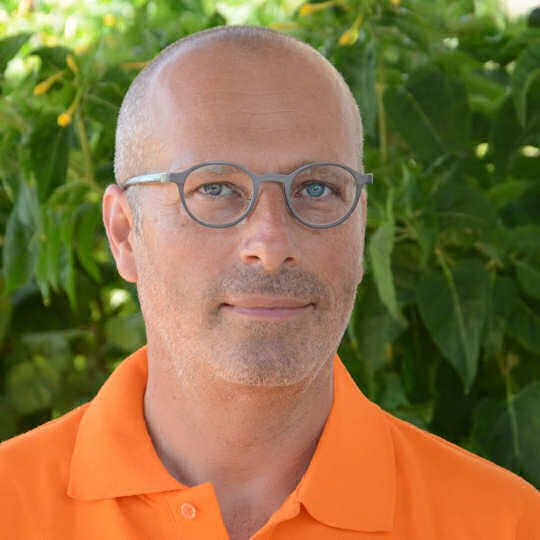 He says
"My name is George Papadopoulos.

I am a licensed guide, born in Heraklion, the capital of Crete. I graduated in Physics in 1994 from the University of Crete.

In 2002 I became a licensed tour guide. I have been a full-time professional tour guide since 2002, working for various well-known local Cretan tour companies.

I have acquired a broad and varied experience in leading tour excursions for individuals or private groups with various different interests and backgrounds. As I have travelled all over Greece, I am very experienced. I am especially an expert of the Cretan historical sites and the long history of Crete.

I can help plan your itinerary and get the most out of your visit to this island. I can liaise with you before your holiday or group visit. If required I can consult on the development of your itinerary to include historic sites, ecological experiences, city tours or varied tours such as archaeological site plus beaches plus city highlights, over many days.

You may require a specific visit to a place of interest – such as Knossos or Malia Minoan Palace.

I can put together special interest tours such as cultural, religious or culinary tours. It is up to you and your group as to what interests you. My attitude towards life means that I will always take a friendly and caring approach to your tour.

In my spare time, I enjoy vegan cooking and taking care of my olive grove."
George has undertaken work for the We Love Crete team and we find him to be very professional and thorough, with a good understanding of what a visitor would like to learn and understand about this island.
For the
Palace of Knossos
near Heraklion, Crete, it is best to have a guide. To explain the rich history of the Minoan people, the controversy of the reconstruction of this site and to interpret over the sheer size of the ruins, it would be best to have some local knowledge on your side. Leave at least 2 hours for visiting this palace, if you are not a history buff. If you are interesting in Minoan history, perhaps you need two visits or a half-day visit, depending on your schedule in Crete.
You may wish to arrange a guide for the following destinations in Crete:
• Minoan Palace of Knossos
• Heraklion Archaeological Museum
• The Island of Spinalonga
• Samaria Gorge
• Chryssi Island
More information about a private tour guide in Crete...