Private Tour Guide in Crete

This page may contain affiliate links, see our disclaimer here.

---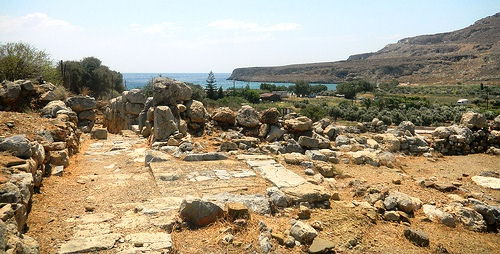 A Private Tour Guide in Crete

Are you planning to visit Crete? Why not ask for some guidance from a professional?

Allow us to introduce a multilingual, experienced guide in Crete.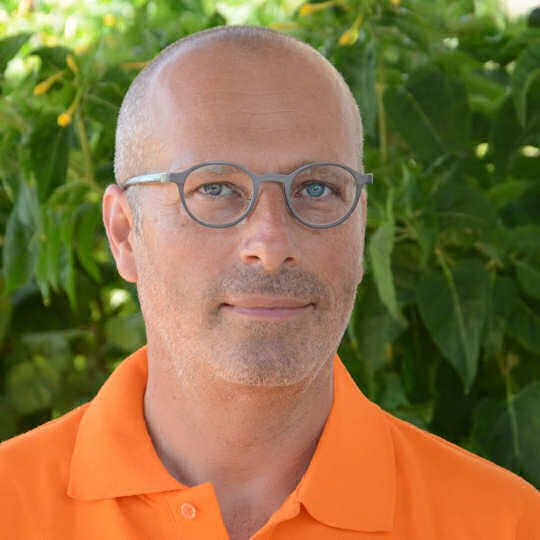 He says
"My name is George Papadopoulos.

I am a licensed guide, born in Heraklion, the capital of Crete. I graduated in Physics in 1994 from the University of Crete.

In 2002 I became a licensed tour guide. I have been a full-time professional tour guide since 2002, working for various well-known local Cretan tour companies.

I have acquired a broad and varied experience in leading tour excursions for individuals or private groups with various different interests and backgrounds. As I have travelled all over Greece, I am very experienced. I am especially an expert of the Cretan historical sites and the long history of Crete.

I can help plan your itinerary and get the most out of your visit to this island. I can liaise with you before your holiday or group visit. If required I can consult on the development of your itinerary to include historic sites, ecological experiences, city tours or varied tours such as archaeological site plus beaches plus city highlights, over many days.

You may require a specific visit to a place of interest – such as Knossos or Malia Minoan Palace.

I can put together special interest tours such as cultural, religious or culinary tours. It is up to you and your group as to what interests you. My attitude towards life means that I will always take a friendly and caring approach to your tour.

In my spare time, I enjoy vegan cooking and taking care of my olive grove."
George has undertaken work for the We Love Crete team and we find him to be very professional and thorough, with a good understanding of what a visitor would like to learn and understand about this island.

For the Palace of Knossos near Heraklion, Crete, it is best to have a guide. To explain the rich history of the Minoan people, the controversy of the reconstruction of this site and to interpret over the sheer size of the ruins, it would be best to have some local knowledge on your side. Leave at least 2 hours for visiting this palace, if you are not a history buff. If you are interesting in Minoan history, perhaps you need two visits or a half-day visit, depending on your schedule in Crete.

You may wish to arrange a guide for the following destinations in Crete:


Minoan Palace of Knossos
Heraklion Archaeological Museum
The Island of Spinalonga
Samaria Gorge
The Archaeological Site of Phaistos

Other historic sites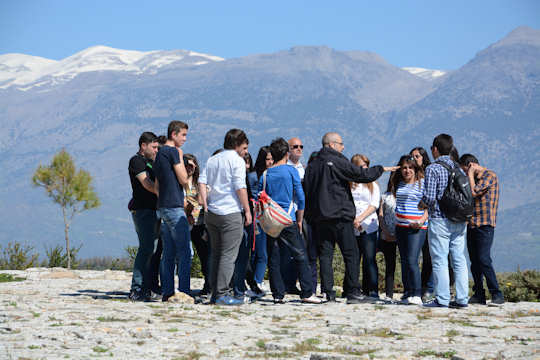 A guide brings the history alive! This is George Papadopoulos at Phaistos with the Psiloritis range behind...
---
Fascinating History in Crete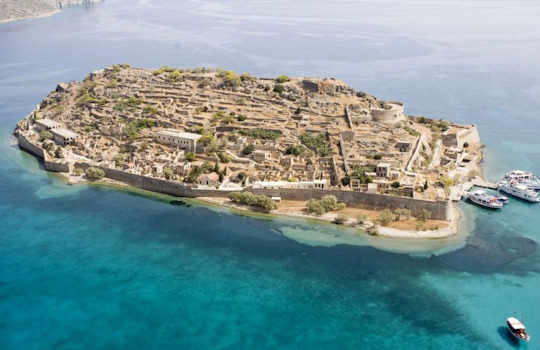 A visit to Spinalonga Island in eastern Crete is a journey back in time.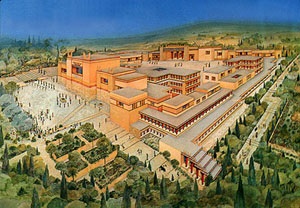 Discover the complex history of Knossos Palace - take a guide into the Labyrinth.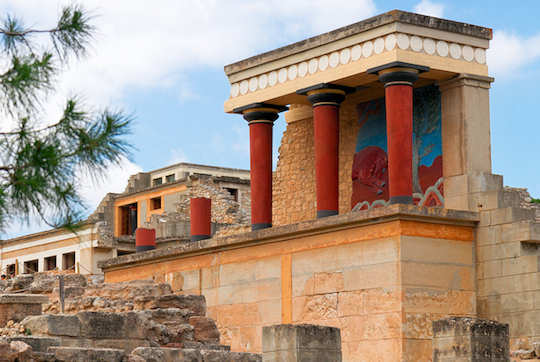 The Palace of Knossos is partially reconstructed to give visitors an idea of the Minoan culture and what the settlement would have looked like over 3000 years ago. A good guide will interpret this history for you, bringing the site alive with stories.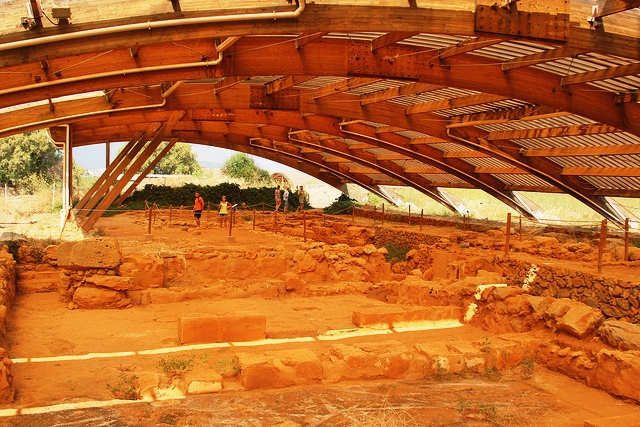 Malia Palace archaeological site - this was a large Minoan settlement on Crete and is located not far from Heraklion town.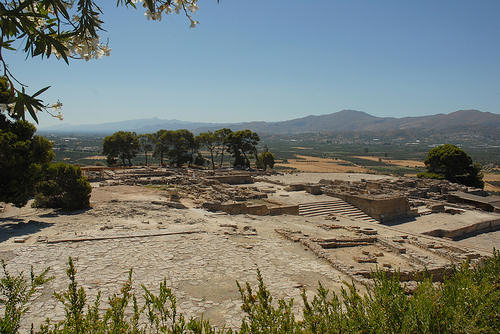 Phaistos Palace archaeological site in Crete is well worth visiting with a guide. This beautiful location in the Messara Valley comes alive with stories of the Minoan culture and the Phaistos Disk.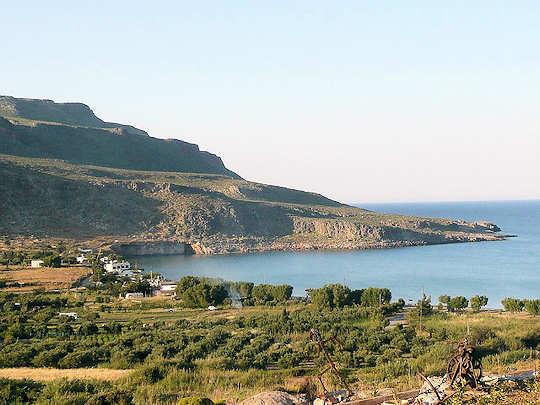 Kato Zakros Bay in eastern Crete. Here you will find the ruins of the Minoan Zakros Palace as well as an idyllic quiet beach, and the exotic Zakros Gorge for hiking.


---
History in Heraklion
A Private Tour Guide in Crete - you may wish to hire a guide to explore some of the history in the central region of Heraklion.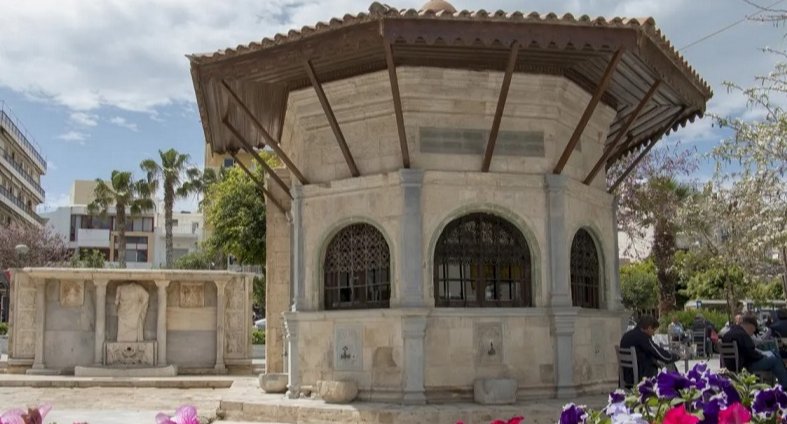 Kournaros Square in Heraklion shows some of the turbulent history of the island - in the foreground an old Turkish coffee house and in the background the partial remains of a Venetian Fountain.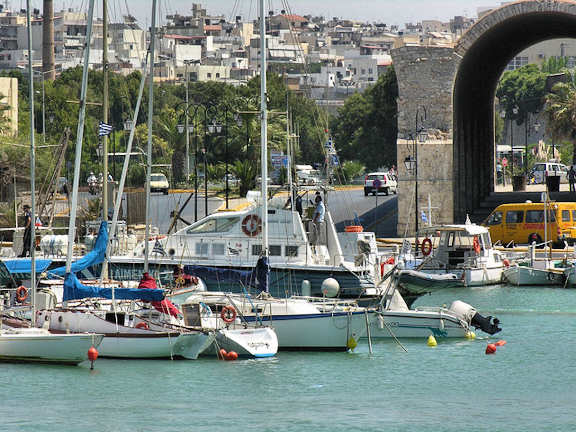 Old Arsenal Walls near the Old Harbour of Heraklion. Walk here with a guide to understand the history which is interwoven now among the modern streets.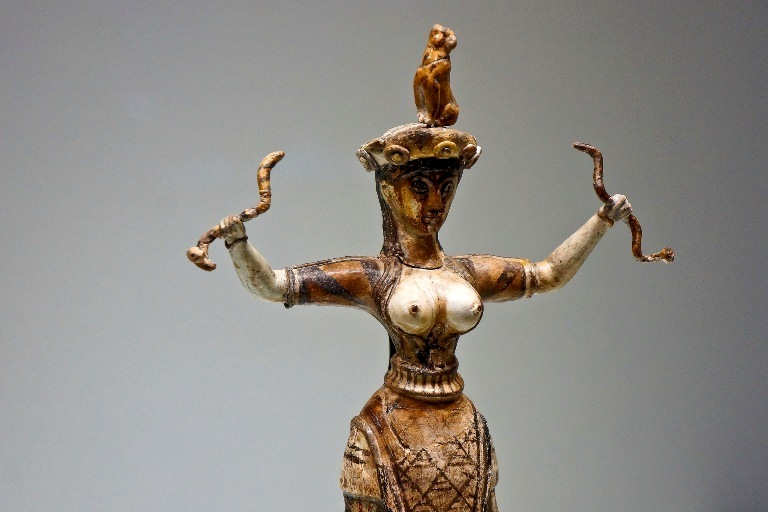 The Snake Goddess statuette is on display at the Heraklion Archaeological Museum. Learn about the extensive displays with a knowledgeable guide. Take at least 2 hours to see this museum, as it holds artifacts from all over the island, including Knossos.


---
Private Tour Guide in Crete
History in Chania
A Private Tour Guide in Crete - perhaps you want to hire a guide to explore some of the history in the western region of Chania.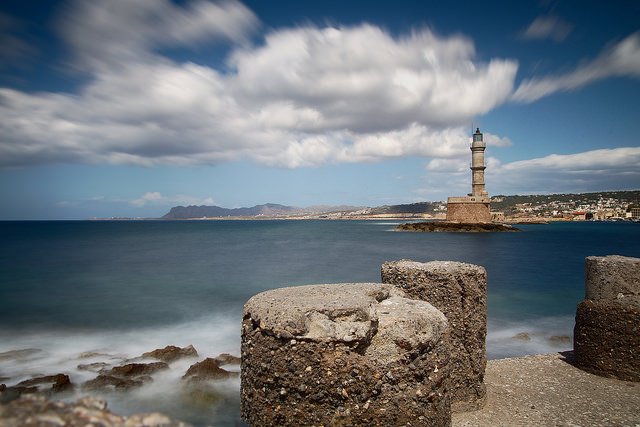 The Venetian Lighthouse of the Old Harbour of Chania guards the entrance and can be seen from all aspects as you stroll around the limani.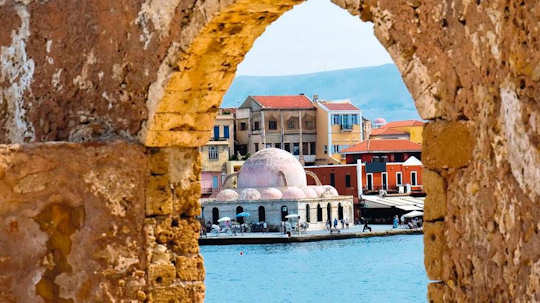 The old walls of Chania harbour have stories to tell.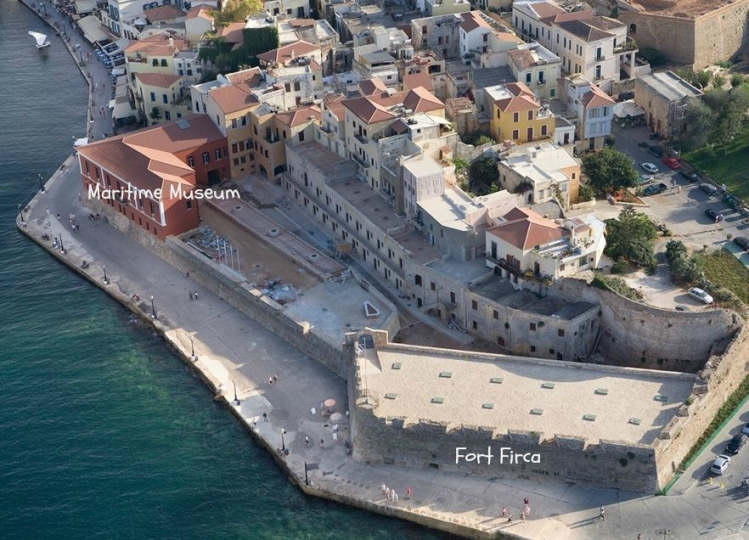 Begin your walk around the harbour in the east, visiting Fort Firca and the Maritime Museum. It helps to have an experienced local showing you around.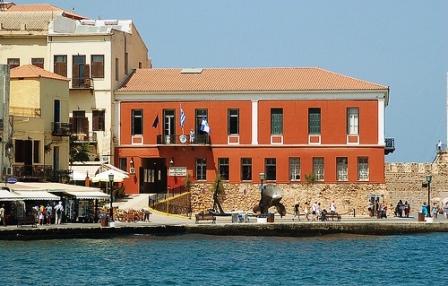 Strolling around Chania Harbour you will see the imposing ochre building which houses the Maritime Museum.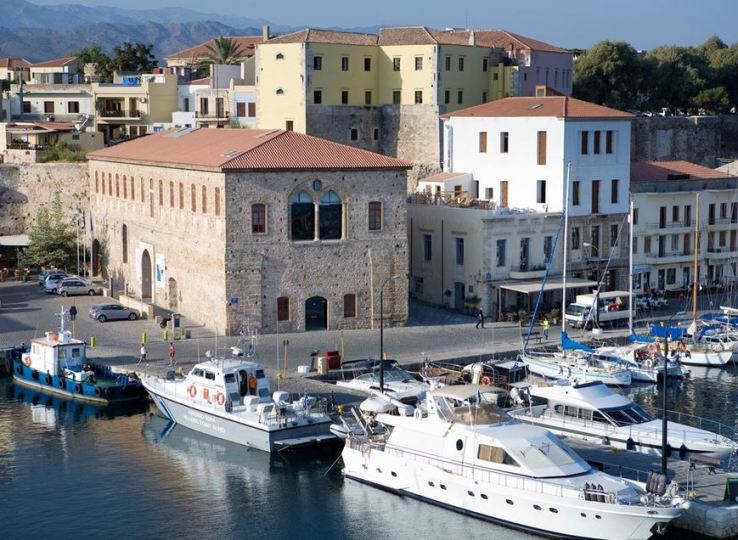 Further around the harbour you will see the Grand Arsenal building which is now restored. The original building dated from the 16th Century.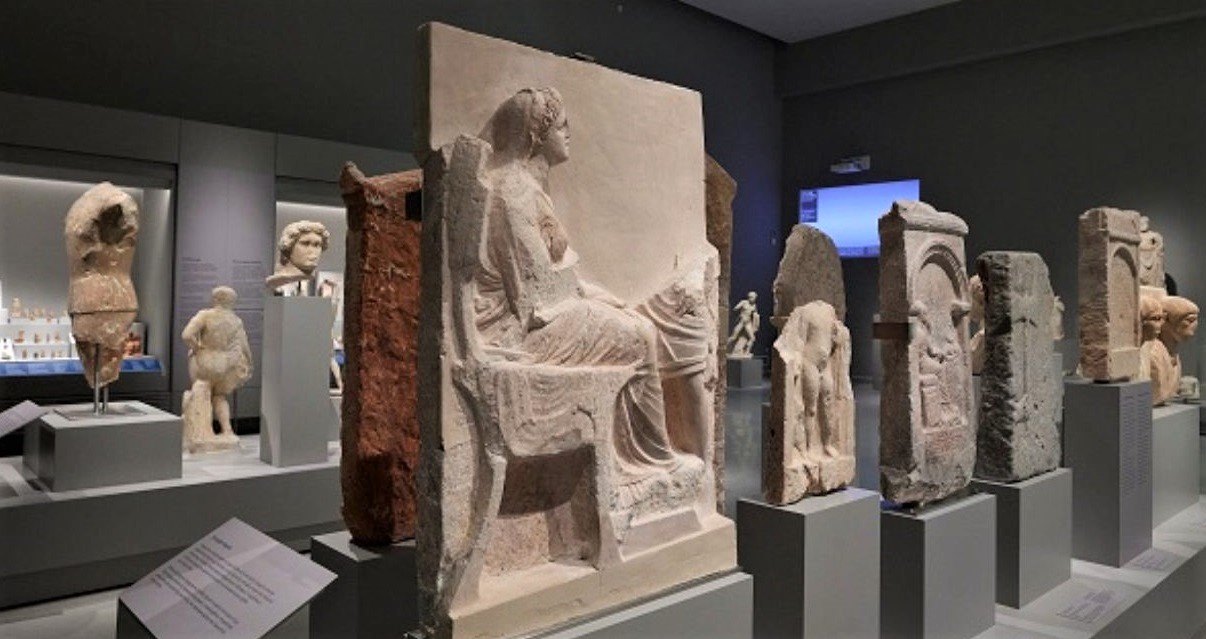 Visit the Chania Archeological Museum with your guide.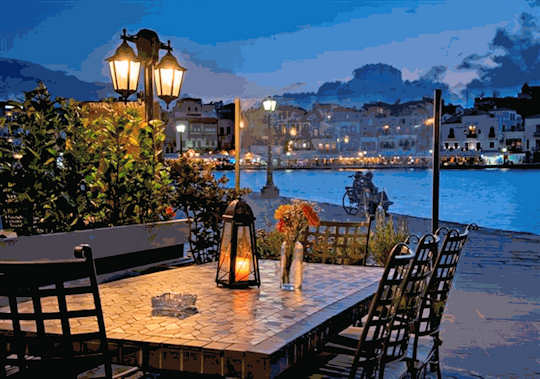 Learn from your local guide which tavernas on the waterfront have the best seafood...sit by the bay for your romantic evening in Chania.
---
History in Rethymnon
Explore the Rethymnon Old Town and the Rethymnon Region in central western Crete, uncovering traditions and layers of history.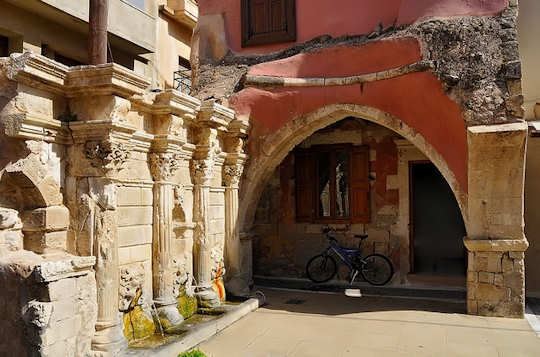 The Rimondi Fountaini sits at the centre of the Old Town of Rethymnon.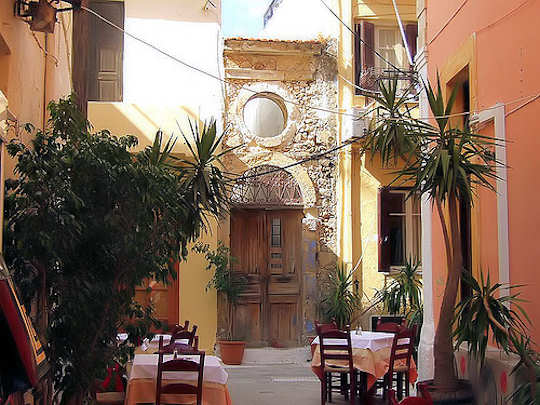 Explore the old and the new architecture in Rethymnon Old Town with a guide to interpret the complex interwoven history.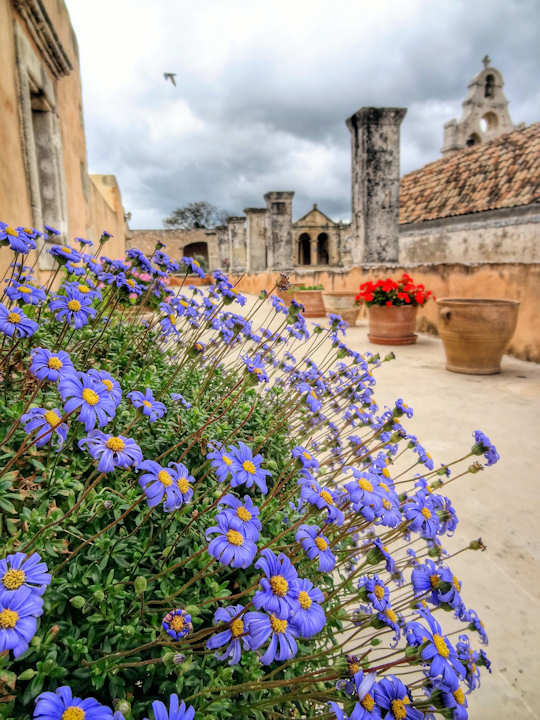 At Arkadi Monastery it will help to have a guide to fully understand the significance of the site and the story of rebellion which occured here.


---
History in Lasithi
A Private Tour Guide in Crete - interprets the history and geography of this large island for you - and shows you the most interesting aspects of the Lasithi region in eastern Crete.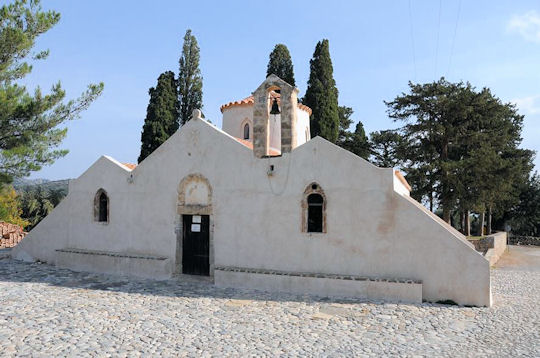 Panagia Kera church in Kritsa Village contains some of the finest preserved Byzantine frescoes in Crete.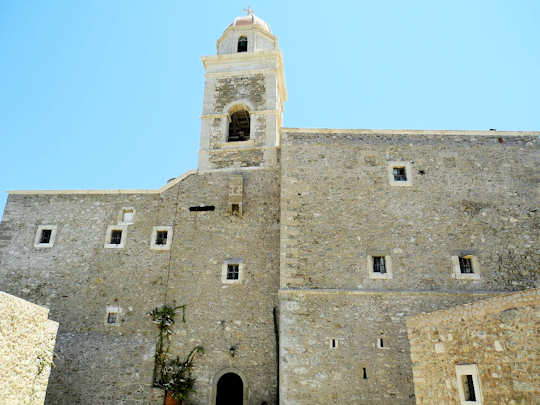 Toplou Monastery - the monks played a significant part in the history of the region.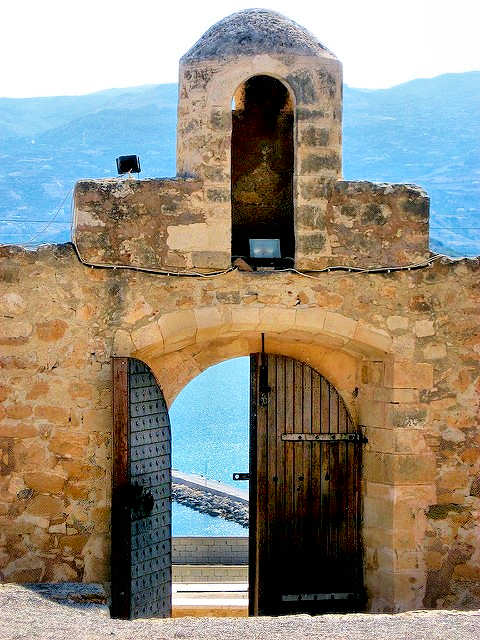 The Kazarma above Sitia town - historic buildings pop up everywhere in Crete - their stories unravel to give you a deep sense of history.

A Private Tour Guide in Crete - contact George Papadopoulos

---
Getting Here
Take a 1 hour flight from Athens to Heraklion with Aegean Airlines or Olympic Air, with many flights available per day.
Or take a 9.5 hour overnight ferry from Pireaus port of Athens to Heraklion port.
More on flights and ferries below.
Car hire in Crete is a really good idea as it is a large island 60 km by 260 km. There is so much to explore.
When you book with our car rental partners - Rental Centre Crete - you are supporting a local company with excellent service and an easy online booking procedure. We are sure you will be well looked after by the team. Choose from hybrid or non-hybrid vehicles.
---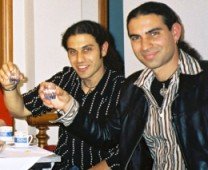 "We trust you have enjoyed these tips from the team at We Love Crete. Evíva!"
Contact us with further questions or feedback. We love to hear about your travels in Kríti and Greece. Let us know of any updates or additions, errors or omissions. Help us make this website the best it can be. Kaló Taxidí!

---
A Private Tour Guide in Crete