How to Get the Bus to
Matala Beach Crete

This page may contain affiliate links, see our disclaimer here.

---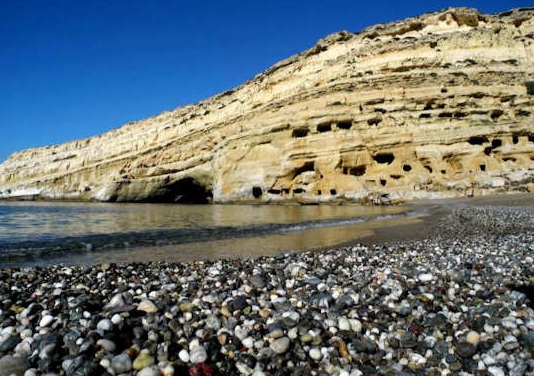 How do you get the bus to Matala Beach Crete? - We Answer our Visitor's Questions
by Len
Hi, I am going to the turtle conservation camp in Matala and will be getting a bus to Mires as the last bus to Matala is before my plane lands.
Can you tell me what time the last bus to Matala from Mires is?
Also, how much would a taxi be if I cannot get a bus?
Thank you
---
Bus to Matala Beach Crete and
Sea Turtle Projects

Yiasas Len,
The local bus company is called KTEL, see full timetables and info below. If you are coming into the Heraklion airport, you need to get to Bus Station A, near the port. This should cost you about €10 in a taxi from the airport. You can also get a local blue bus from the airport to the bus station, but because you are arriving late, you might want to get a taxi for this short ride of only 5 km.
If you were coming at any other time, you could easily take a blue bus from the airport to town and to Bus Station A, they depart every 15 mins from just outside the airport and are marked 'IRAKLIO'.

KTEL Bus Timetables Crete - for the Matala bus, click on the time table titled 'Supraregional lines Heraklion - Lassithi station A, Heraklion port (For Malia, Agios Nikolaos, Ierapetra, Sitia, Moires, Matala, Agia Galini, Timbaki)'

At the time of writing, the last bus from Heraklion to Matala leaves at 3.30pm - that goes all the way through - the journey takes about two hours and costs €8.50.
The last bus from Heraklion to Moires leaves at 9.15pm, the journey takes one hour and fifteen minutes at a cost of approx. €7.40.
At the time of writing, the last bus from Moires to Matala leaves at 4.40pm.
So, you would have to get a taxi further on to Matala, which is a journey of 15 km with a cost of approx. €15.
If you do get stuck in Moires, you could take a local taxi or call Giorgos at Matala Taxi on 30 6973 277 040.

Also, you could pre-book a taxi from the airport, from the airport to Matala the taxi is approx. €75.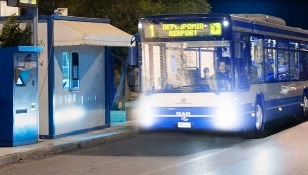 ---
More about Getting Around in Crete
---
Volunteering in Crete
Sea Turtle Conservation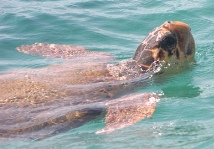 Get the Bus to Matala Beach Crete - you will arrive on a team helping with Sea Turtle conservation in one of the most dramatic and scenic parts of the island. This is a crucial nesting area for Loggerhead Turtles Caretta caretta in the Mediterranean.
On average 300 nests per year are made on Crete. Nests are made by the female turtles that crawl laboriously up the sandy beaches to firstly dig out their nesting hole, then lay their eggs, then cover them up again. This labour of love can take her many hours and she is depleted of energy afterwards, putting her in a very vulnerable state.
Baby turtles are also very vulnerable when they hatch, and in the first few minutes of their life they must find their way across the sand and into the sea.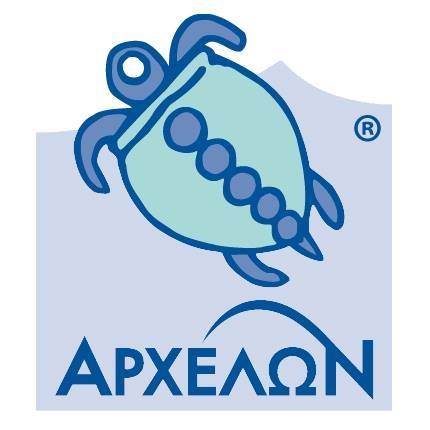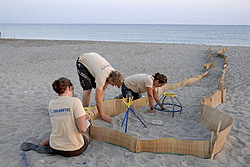 Sea turtle projects in Crete are coordinated every year by Archelon, the Greek Sea Turtle Protection Society. The base camp for the projects in the south of Crete, in the Bay of Messara, is at Matala Beach Camping.
Volunteers need to look after all their own costs and pay for the program. There are various dates available between June and September every summer.
This takes hard work and commitment, there is plenty to do in activities in public awareness, nest and turtle protection, and maintenance. Volunteers have the opportunity to learn all about the turtles and their conservation and then help to inform the public about this, at Information Kiosks, and hotel talks with slide shows.
Volunteers also help construct beach fences and screens to stop the public walking on the nesting sites, and to help the baby turtles to orientate themselves to get from their nest to the sea. Lights can confuse the baby turtles and in some places, so as lights cannot be eliminated, temporary fencing is constructed.
---
Matala Beach
Get the Bus to Matala Beach Crete - enjoy the beach with clear waters and ancient caves, and beach side fish tavernas.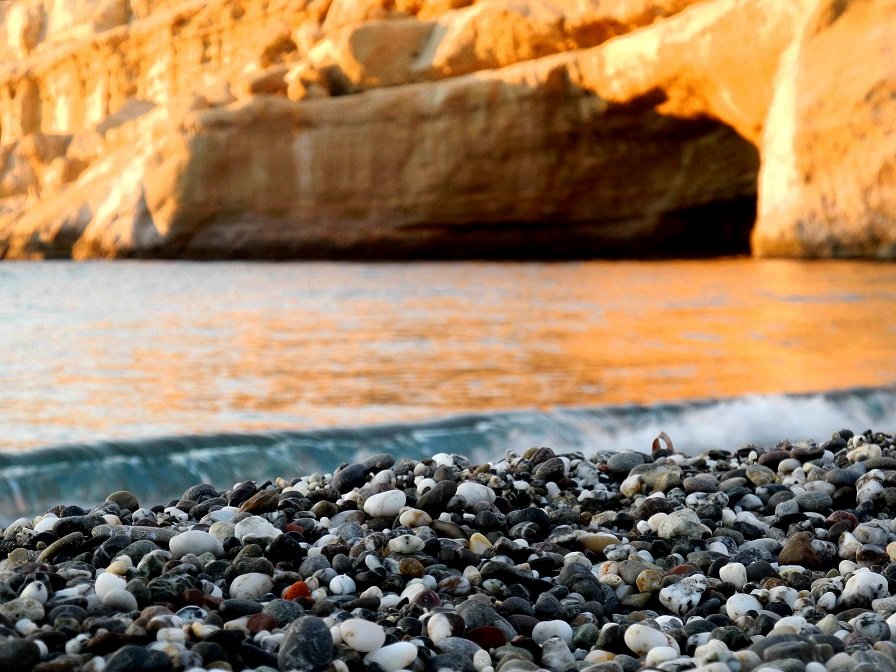 Scala fish taverna looks out across Matala Beach and over to the rocky peninsula and caves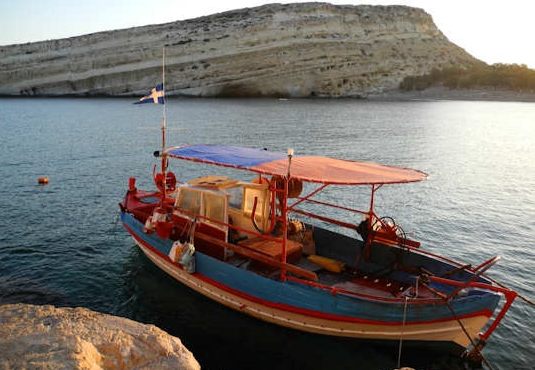 ---
Accommodation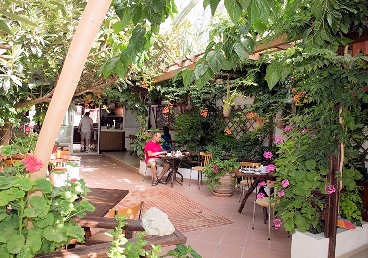 Nikos Hotel - an affordable place to stay in the centre of Matala, this hotel is handy to the beach and all shops and tavernas, yet still quiet. This is a family-run hotel with a warm Cretan welcome.Get all the local knowledge you need here.

"A nice family-run hotel with very friendly people. Location absolutely perfect, just a minute walk away from the beach. Free parking a big plus. Rooms big and clean, breakfast very good."
---
Exploring Around
Get the Bus to Matala Beach Crete - experience the beauty and wide open spaces on southern coast. See the beaches nearby:
Komos Beach

Red Beach

Kalimaki Beach
See the villages nearby: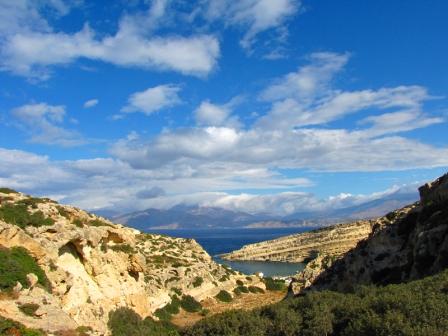 On the way to Red Beach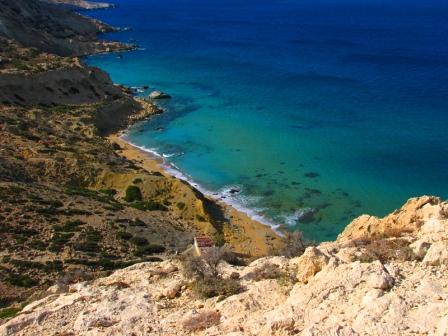 Red Beach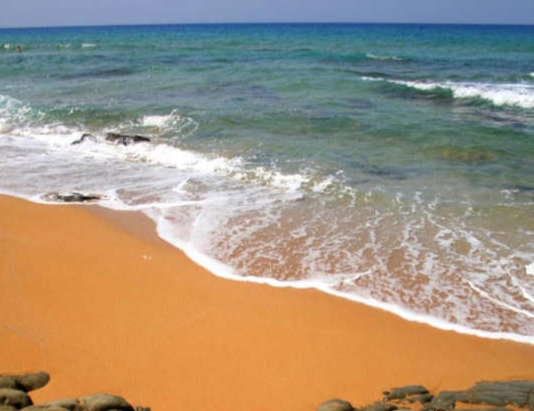 See more about Conservation in Crete
See more about Volunteering in Crete
See more about volunteering for the sea turtle projects in Crete
---
Getting to Crete
Take a 1 hour flight from Athens to Heraklion with Aegean Airlines or Olympic Air, with many flights available per day.
Or take a 9.5 hour overnight ferry from Pireaus port of Athens to Heraklion port.
More on flights and ferries below.
Car hire in Crete is a really good idea as it is a large island 60 km by 260 km. There is so much to explore.
When you book with our car rental partners - Rental Centre Crete - you are supporting a local company with excellent service and an easy online booking procedure. We are sure you will be well looked after by the team. Choose from hybrid or non-hybrid vehicles.
---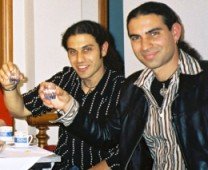 "We trust you have enjoyed these tips from the team at We Love Crete. Evíva!"
Contact us with further questions or feedback. We love to hear about your travels in Kríti and Greece. Let us know of any updates or additions, errors or omissions. Help us make this website the best it can be. Kaló Taxidí!

---
Bus to Matala Beach Crete