Olive Harvest Time in Crete
This page may contain affiliate links, see our disclaimer here.

---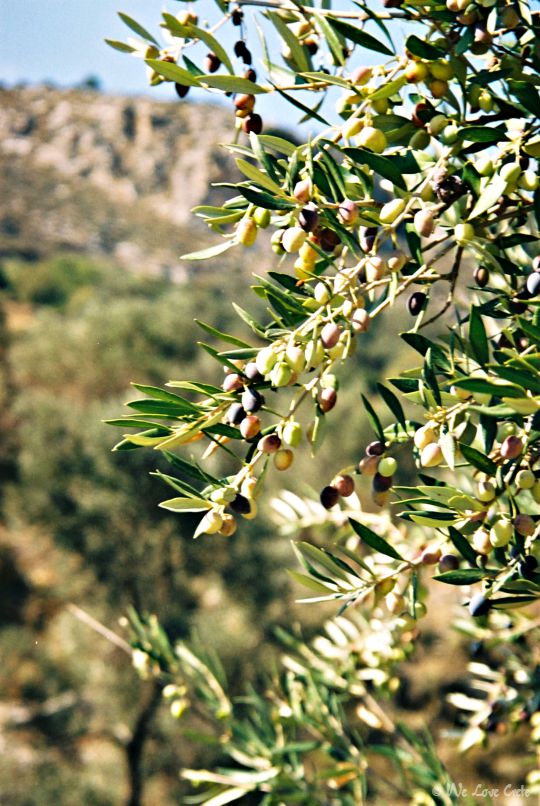 Have you ever thought of coming to Crete to help with the olive harvest?
Beautiful shapes of grey-green olive trees caress the hillsides all over Crete. On this farming island, olives are an important crop.
---
Olive Harvest
Life on Crete is intricately connected to the olives; their sale, planting, irrigation, pruning, care, fertilising, ownership, preparation and harvesting. Each phase of the year can be recognised by the activities around the villages and the olive-covered hills.
Greece is the world's third largest olive oil producer, creating 350,000 tons of olive oil annually, most of the olives in Crete are grown for oil, most of which is milled as virgin or extra virgin, and much of that luscious oil is exported all around the world.
During the months of December and January in Crete, the olive harvest is in full swing. These are also very rainy months, a fact which plays havoc with the harvest, as any rain water would dilute the olive oil if wet olives went into the press. So, the cardinal rule is to harvest when it is dry. A whole crop of olives could be waiting, hanging heavily on the trees for the harvest decision. If the rainy conditions continue, anxiety starts to grip the village, as every eye is watchfully waiting for the best harvest conditions.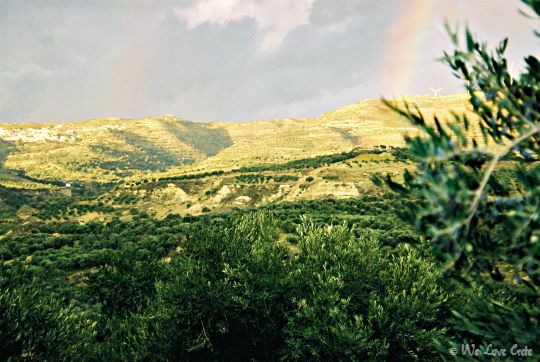 We Shatter Some Illusions
Far from the romantic idyll of rollicking around in picturesque green olive groves, sampling the sweet olives and falling in love beneath the shady boughs, the reality of olive harvest in Crete takes most visitors and even new 'pretty olive grove on the hillside' owners by surprise.
Illusion #1: Peaceful Rural Setting
The most shocking break to this romantic dream is the noise. No more hand-harvesting in Crete. The loud, grating splutter of a generator greets the morning and keeps the mechanical harvester going at nerve-shattering pitch all day. Ear plugs are worn by the harvester and everyone else, so there goes any idea of insightful conversations forming those bonds of philosophy whilst labouring sweetly amongst the daffodils.
The mechanical harvester looks like a modern torture device; it is essentially a long stick with a swirling head, which, when handled by its skillful human operator, can reach both the low and high branches and knock off the olives. No pussy footing around here, treating the olives gently and kissing each one as it goes into the sack, no, no, hard force and flying debris all around. Beginners beware, this is a serious olive harvest.
Illusion #2: Rustic Grins
The next illusion to be shattered is the notion of farmers. How could we still be expecting to see the weather-beaten old faces of kind, soft-hearted 'salt of the earth' men toiling amongst the greenery?
The modern harvesters are policemen, bank clerks, hotel receptionists and grannies. Everyone in the family helps with the harvest, most of whom now live in the city, and correspondingly, live urban 21st century lives full of internet, i-phones and text messages. Indeed, there goes another illusion, whilst harvesting the mobile phones can ring and the dratted things will take over, just when you thought you had a good conversation going.
Illusion #3: Doleful Donkeys
No more four-footed friends with furry ears. The four wheel drive or the family truck or car will roar through the trees, getting close enough for dumping of the sacks of olives. Harvesting continues late into the evening, taking advantage of every skerrick of daylight, because most likely a cousin will have to return to work or the army tomorrow.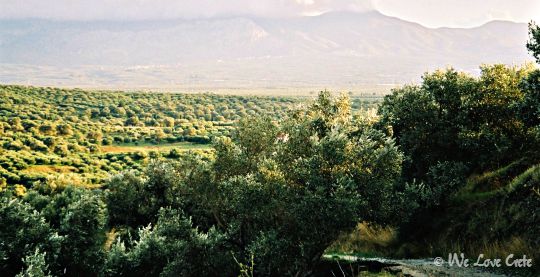 Illusion #4: If Granny can do it – how hard can it be?
The gathering of olives from the ground into nets, and sifting out of leaves and sticks, is known as 'masevelling' in Gringlish, after the Greek word 'masevo' to gather. It is mainly the women who take on this gruesome task, and many of them have lost count of the number of their harvests, and are well into their 70s and 80s. Kneeling down on hard rocky hillsides, side-swiped by branches, dropped upon by hard-hitting olives and pebbles, these are the unsung heroes of your olive oil. When you pour your luscious green olive oil into your pan or on top of your salad, think of these women.
Olive Harvest - Illusion No. 5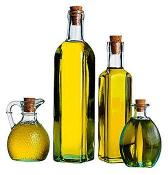 Illusion #5: The Rhythm of Nature
No dilly dallying around. The olives are taken to the mill immediately after harvest, the same evening, and again this loud factory is no place for casual conversations. The large modern equipment works very well, and the place is full of utility vehicles, trucks and oddly matched groups of people ensuring the olives are marked with the right name.
The factory is filled with incomprehensible shouts and directions with plenty of urgent hand waving. Towards midnight the workers return home and begin the job of unloading the olive oil into the family shed, and this olive harvest process will be repeated tomorrow at break of day.
So, who wants to pop by to help with our harvest?
---
Experience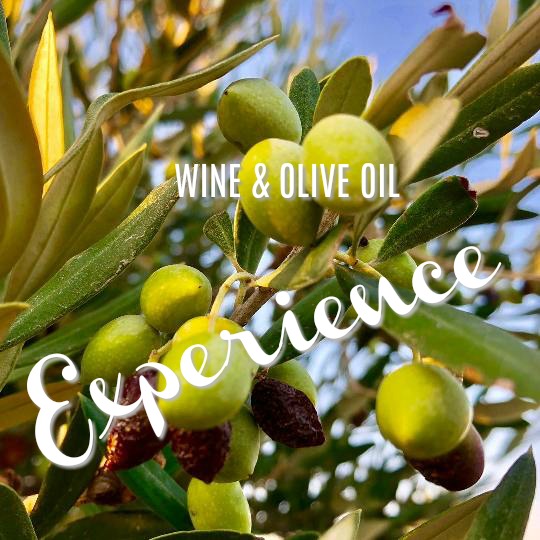 Wine and Olive Oil Farm and Tasting Day - visit a local winery and olive farm. See one of the oldest olive trees in the world. Taste and understand olive oil from tree to plate. This is a 7 hour experience with a knowledgeable guide - departing from Chania.

---
Modern Harvest Video
This video of the olive harvest with the modern 'verga' or vibrating combs, will leave you in no doubt about the romance of the mechanised harvest.
---
Getting Here
Take a 1 hour flight from Athens to Heraklion with Aegean Airlines or Olympic Air, with many flights available per day.
Or take a 9.5 hour overnight ferry from Pireaus port of Athens to Heraklion port.
More on flights and ferries below.
Car hire in Crete is a really good idea as it is a large island 60 km by 260 km. There is so much to explore.
When you book with our car rental partners - Rental Centre Crete - you are supporting a local company with excellent service and an easy online booking procedure. We are sure you will be well looked after by the team. Choose from hybrid or non-hybrid vehicles.
---
More on the olive oil of Crete -where to see olive oil farms and taste the local oil
Buy olive oil from Crete online
---
Our Beautiful Olive Trees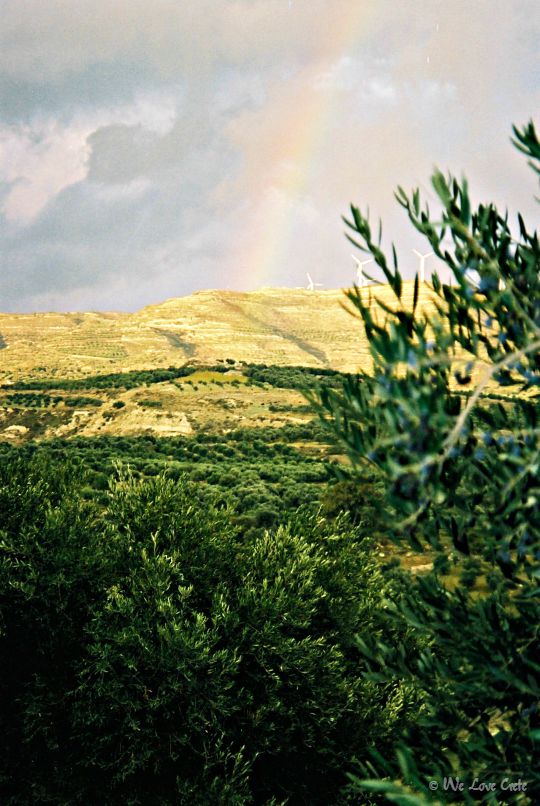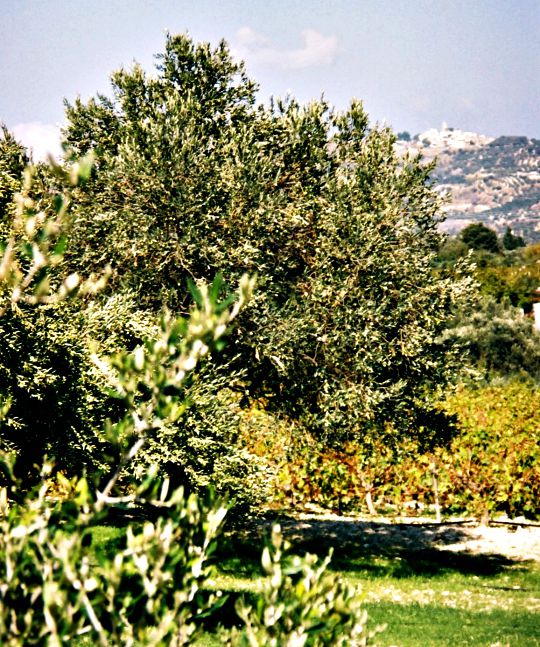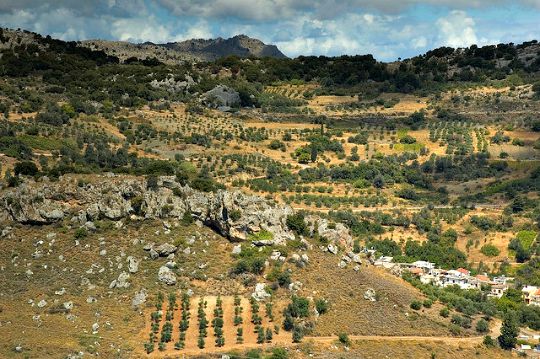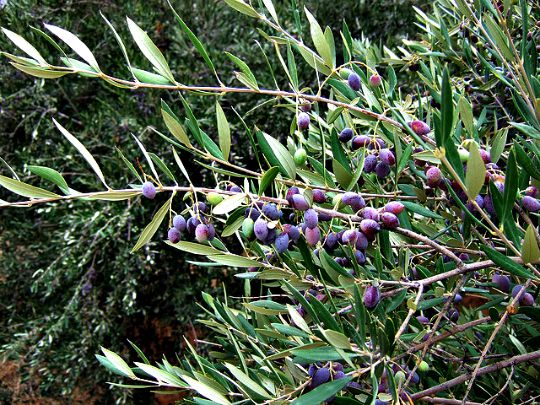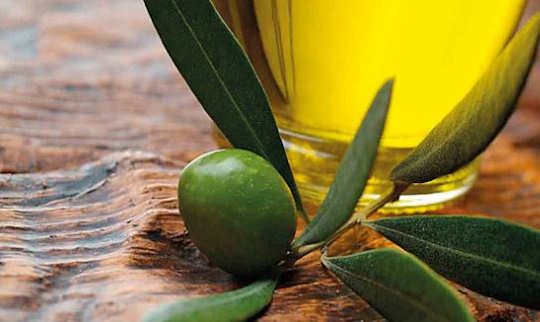 ---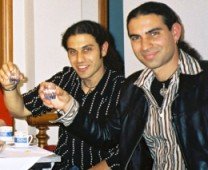 "We trust you have enjoyed these tips from the team at We Love Crete. Evíva!"
Contact us with further questions or feedback. We love to hear about your travels in Kríti and Greece. Let us know of any updates or additions, errors or omissions. Help us make this website the best it can be. Kaló Taxidí!

---