Ammoudara Beach
This page may contain affiliate links, see our disclaimer here.

---
On the North Coast of Crete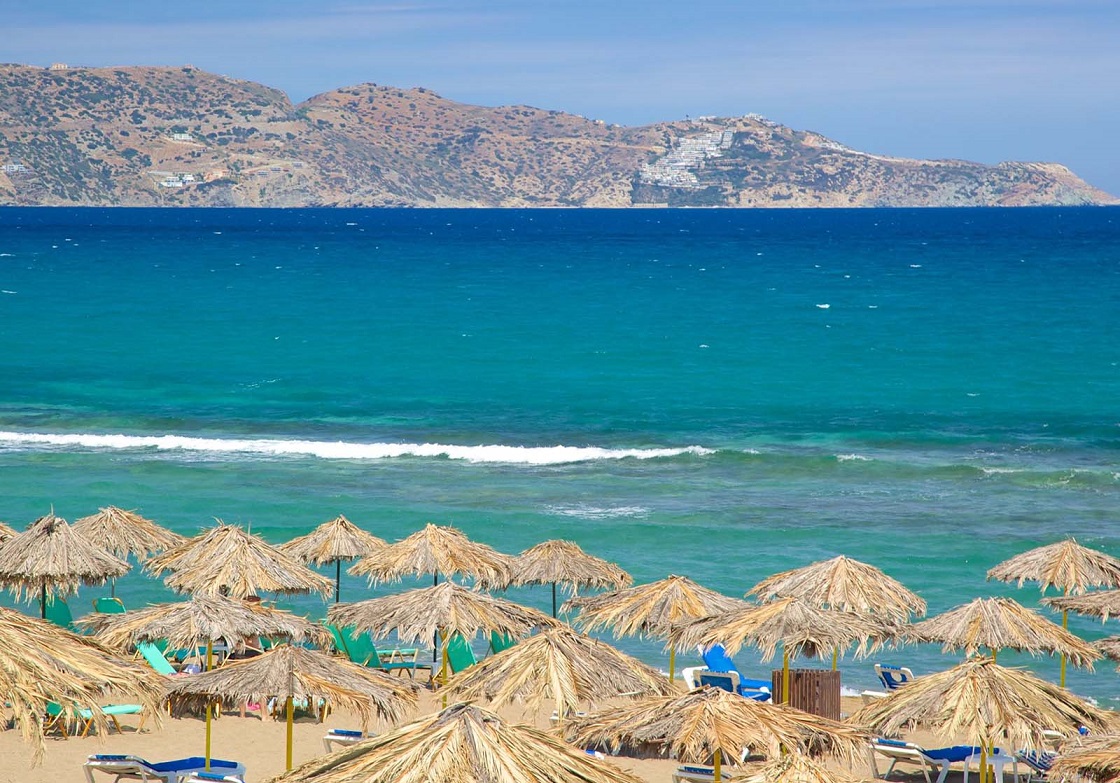 Ammoudara Beach - Αμμουδάρα of Heraklion - very close to the west of the capital. As such it is a very developed beach with resorts and hotels all along it.
There are a couple of points of access to the beach, plenty of accommodation, rooms, a few domatia and lots of restaurants. The large Carrefour supermarket is here in Ammoudara.
Αμμουδάρα means 'big sand' in Greek and it is a 7 km long sandy beach. It is easily accessed by local bus services from the city. Some of the most exciting Olympic soccer matches of the were played here as Heraklion was an Olympic city, and the soccer stadium is here. There are unsightly factories in the west, so if you are concerned about peace and quiet and privacy, don't choose this beach.
This is a good location in the centre of the island, so with a car you could explore the rest of the island using this as a hub. it is also close to Knossos, and of course all the cafes, tavernas, shopping and nightlife of Heraklion town. Or explore the whole region of Heraklion from here.


The resorts manage the beach to protect the growth of the beautiful flowers native to Crete named 'Lily of the Beach' (Pancratium maritimum), which some say is the flower depicted in the frescoes at Knossos, however this is in dispute. This pretty white flower is exquisite, also known as Sea Daffodil or Κρίνος της θάλασσας - Krinos tis Thalassas. Look out for it here on this beach, and on beaches and dunes all over Crete. Please don't pick it, admire it in nature.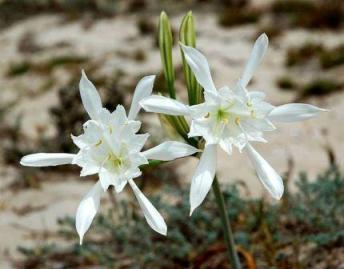 Pancratium maritimum
---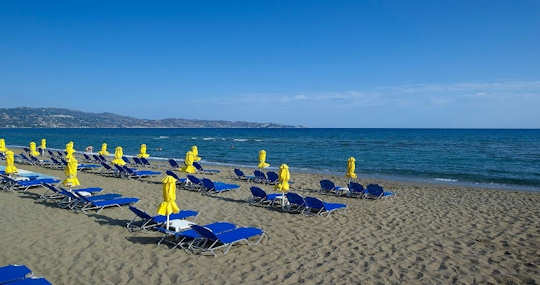 ---
Accommodation Ammoudara Beach

Heraklion Youth Hostel - a good budget hostel near to the Liondaria fountain and pedestrianised central streets of Heraklion, and the 1866 Markets, closest hostel to Ammoudara Beach.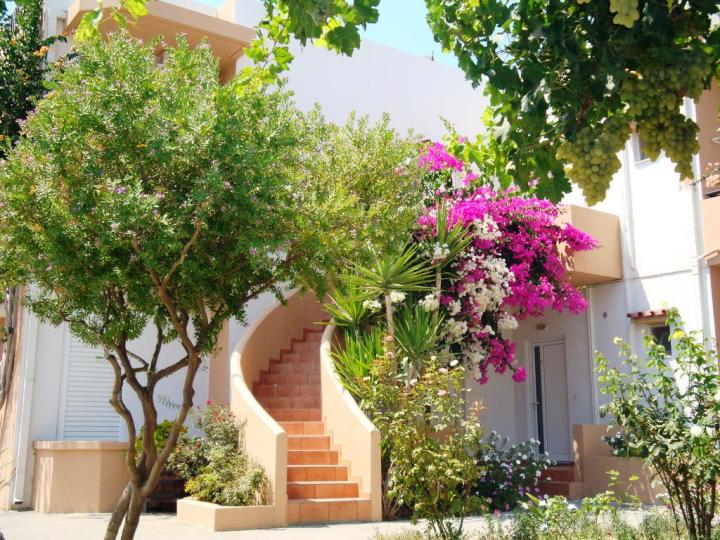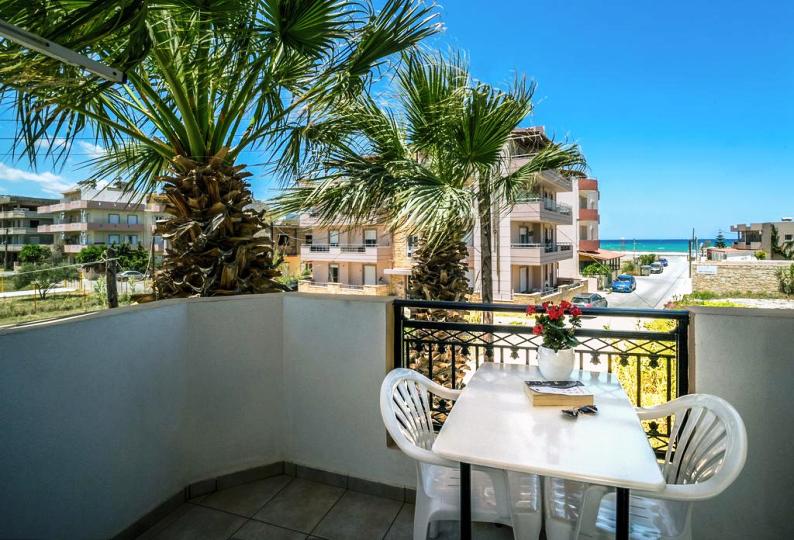 Yannis Apartments - for an affordable place to stay, just a little back from the beach, we have selected some self-catering apartments here, simple and ideal for families. These lovely apartments are within walking distance from the beach. Mid-range.
Georgia's Garden Hotel - this small hotel is one street back from the beach, stylish and modern with a lovely pool and restaurant. Just 4 km from the centre of Heraklion town, this spot is only 8 km from Knossos.
Walking distance to the beach, convenient to buses to the town and airport, with comfortable rooms at affordable prices, lovely breakfast, garden, kids playground and family-run. Mid-range.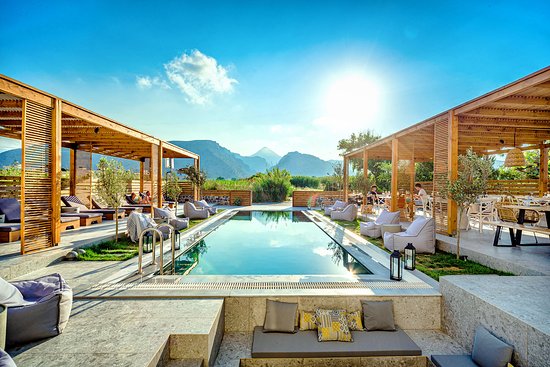 Ikaros Suites - at the very western end of the beach, offer stylish surroundings, a wonderful restaurant and easy beach access. A friendly family-run hotel. So close to everything. Yet the pool and bar and garden will entice you to linger.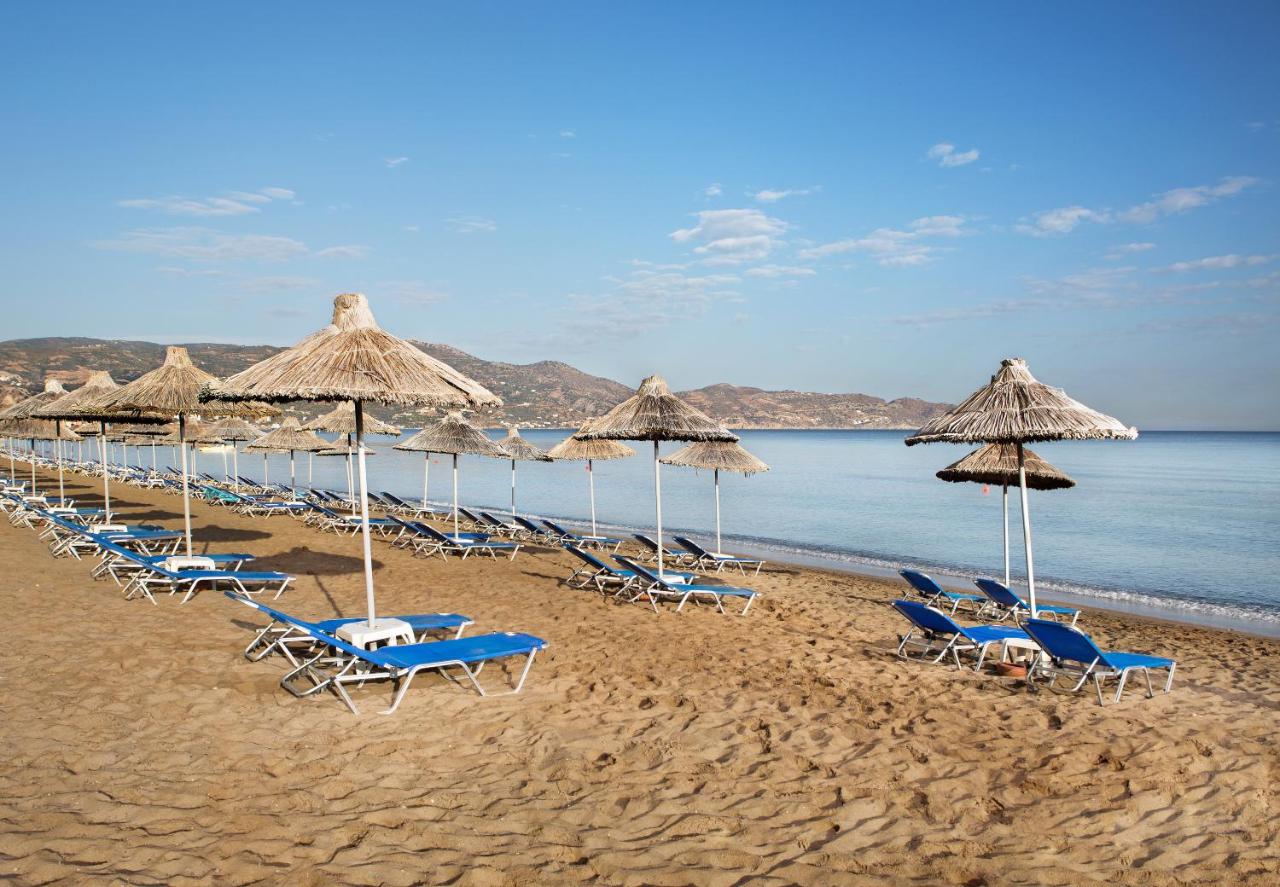 ---
Things to Do

There is so much to do in the Heraklion Region of Crete. Explore the town, relax at the beach or take a day tour to some incredible sights.
Once you have swam and slept at the beach, you might be ready for:
the open air markets in Heraklion
the narrow laneways of Koraii with their hustle bustle and cafe bars
visting the Archaeological Museum of Heraklion
visit the Historical Museum of Crete

explore the old port of Heraklion and visiting a seafood taverna
visiting Agia Pelagia Beach
taking a tour of the Minoan site of Phaistos
trekking, hiking or strolling
snorkelling or scuba
mountain biking or cycling
windsurfing
listening to local folk music
pampering yourself at the

Aegeo Spa

dancing at the many nightclub bars of Heraklion
see Lasithi Plateau
see the pristine clear waters of Chrissi Island
experience a gourmet food and wine tour of Heraklion region
---
Day Tours

Take an organised day trip, with pickups and drop offs from this location to see the sights of Crete.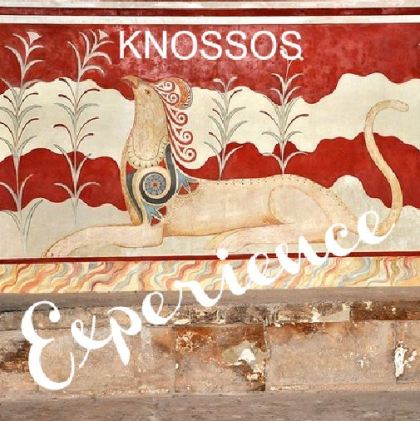 See Knossos Palace and Heraklion Archaeological Museum - enjoy the site with a guide to tell you all about Minoan history. See Heraklion town and Old Port with Fortezza. Pick up and drop off at your hotel. The site needs at least 2 hours to see as it is extensive. Take water, as much of it is uncovered. 5.5 hours.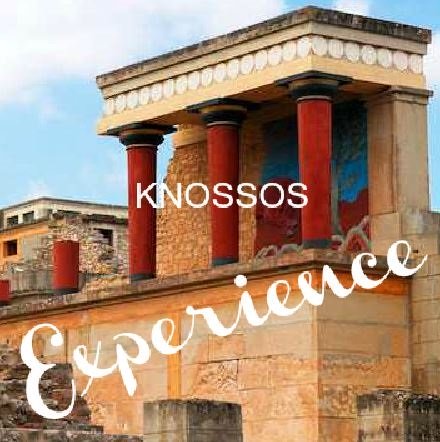 Skip the Line Entry Ticket to Knossos - and 90 minute guided interpretation of this important Minoan historic site.
Make your own way easily from Ammoudara Beach to Knossos on local buses, then jump the queue and learn all about the palace from your own licenced guide.
The same ticket gets you into the Archaeological Museum of Heraklion which houses the most impressive collection on Crete island.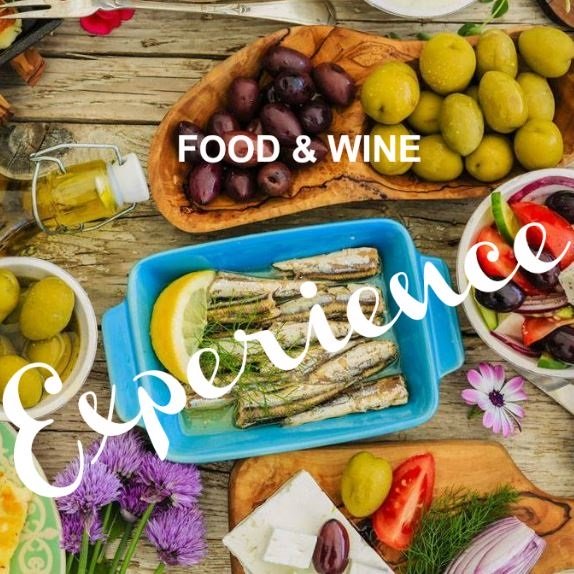 Gourmet Food & Wine Tour of Heraklion - this small group tour includes wine tasting, olive oil tasting, and learning about the island's terroir.
See a boutique winery and family-owned olive oil farm to sample wine and olive oil. Enjoy lunch at a local restaurant and gain insight into Crete's culinary culture from a guide.
Any of the tours below that depart from Heraklion will pick you up from your accommodation at Ammoudara Beach.


---
Ammoudara Beach on the Map

Below you can see this map on the beach, 4 km west of Heraklion on the central north coast of Crete:

---
Cafes & Restaurants


Locals visit Ammoudara for a drink, to get out of the city rush and in winter you can still find a restaurant or two open for locals. There are a few tavernas quite close to the beach, however access to the beach is blocked in many places by the larger resorts.

Choose Petousis Restaurant for its traditional stone Cretan architecture, complete with windmill, wood-fired pizza and choice traditionally cooked lamb
Another traditional cafe taverna is Aris Katerina Taverna
Try the fresh and sustainable cuisine at the Slow Food cafe - Thigaterra
Don't forget your frappe or cocktails at Heaven Beach Bar
On your walk to and from Heraklion town - stop in at Envy Cafe Bar - day or night

---
Getting Here
Take a 1 hour flight from Athens to Heraklion with Aegean Airlines or Olympic Air, with many flights available per day.
Or take a 9.5 hour overnight ferry from Pireaus port of Athens to Heraklion port.
More on flights and ferries below.
Getting to Ammoudara Herakion...details here
When you book with our car rental partners - Rental Centre Crete - you are supporting a local company with excellent service and an easy online booking procedure. We are sure you will be well looked after by Harry and his team. Choose from hybrid or non-hybrid vehicles.
---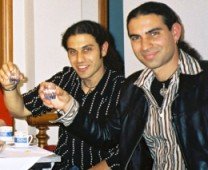 "We trust you have enjoyed these tips from the team at We Love Crete. Evíva!"
Contact us with further questions or feedback. We love to hear about your travels in Kríti and Greece. Let us know of any updates or additions, errors or omissions. Help us make this website the best it can be. Kaló Taxidí!

---