Weather Chania

This page may contain affiliate links, see our disclaimer here.

---
Weather Chania Crete - shows the current temperature and 7 day forecast below, just click on the bottom of the display 'get 7 day forecast' and it will show not only the forecast but hourly weather reports.
---
Spring in Chania

Spring Weather Chania - The spring months of April, May and June in Crete are blissful and ideal for exploring nature, walking in the mountains and gorges, sightseeing and swimming. With high temperatures averaging 20 °C or 67 °F, the nights can be cooler with averages of 14 °C or 58 °F. Sea temperatures warm quickly after May and June is perfect for swimming. The average sea temperatures  are 19 °C or 66 °F.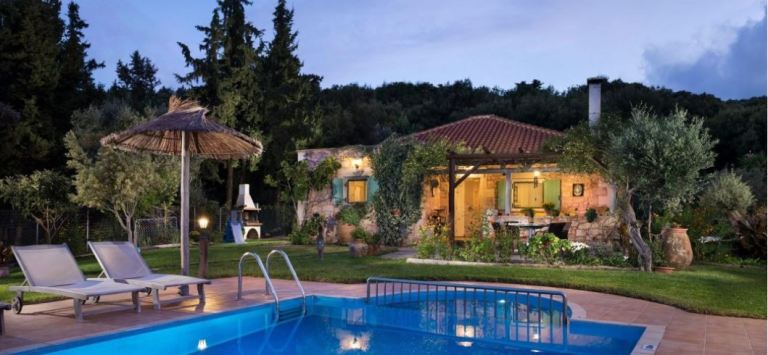 Enjoy privacy with no neighbours overlooking the Villa Petra
In spring relax at Villa Petra as a couple or with the family. This villa is more like a home, with traditional stone and wood design yet modern touches. This beautiful property accommodates 6 guests, with 3 bedrooms and 2 bathrooms, a pool and nurturing garden setting.
Hidden away in the olive groves in green hills at the foot of the mountains, next to the small hamlet of Maza, Apokoronas and the village of Vrysses, this home is only 7 km from the wide sandy beach at Georgioupolis and 35 km from Chania town.
Enjoy this convenient location just 40 km from Chania Airport and 25 km from Souda Port.
Enjoy the large, open-plan kitchen and fireplace. The nights can be cool in spring, yet the days warm and the fields full of wild flowers. As the snows start to melt off the mountain tops, the streams rush with water. This is one of the perfect times to walk in the hills of Crete.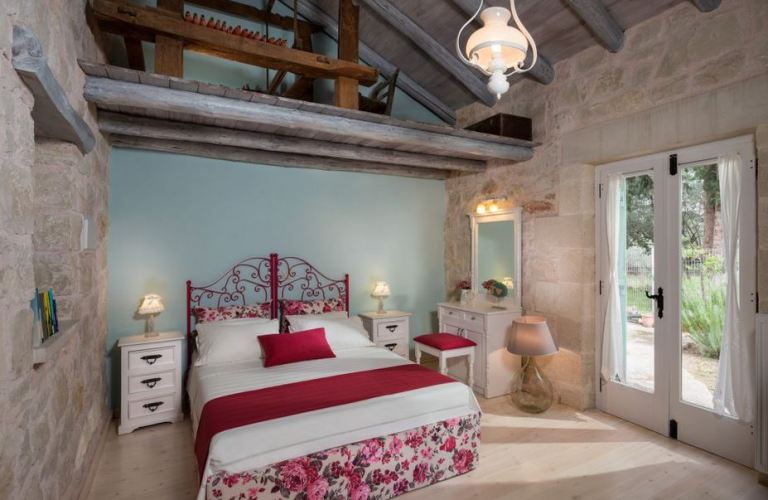 Beautifully decorated with rustic charm, the decor adds to the homely experience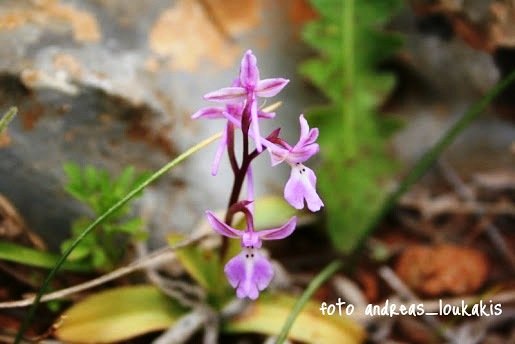 Four spotted orchis - Orchis quadripuntata - which flowers in March and April in Crete
Tip - use Chania Airport CHQ

---
Summer Weather Chania
Shack Up Together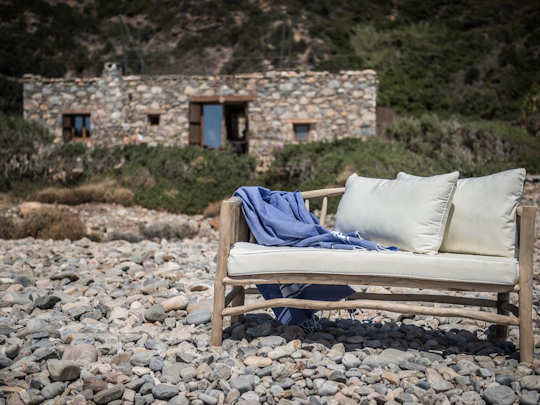 The Old Beach House - Keramotis Beach - total privacy and absolute beachfront
Summer Weather Chania - Summer months of July and August are hot in Crete, with high temperatures averaging 26 °C or 78 °F and night time temperatures of 20 °C or 69 °F. Sea temperatures are 24 °C or 76 °F. There is little or no rain and wonderful sunshine each and every day, all the better to enjoy the hundreds of beaches in Chania and the west of Crete.
Summer is all about the beach. Get yourself a shack, a bit of shade, and sit at the beach away from it all. Discover the perfect beach for lazy days by the bay in Chania - a little known pebbly beach called Keramotis on the west coast.
Now this cottage, named 'The Old Beach House', is a little bit funky and a little bit too comfortable to be called a shack. Sorry to disappoint you, but you are going to be comfortable whilst chilling out in Crete this summer.
A fully restored one-bedroom cottage with two full kitchens - one inside and one outside on the terrace - is perfect for privacy for couples in summer. It has air conditioning if it gets too hot, oh, and did we mention the pool? This pool is for the cottage guests only.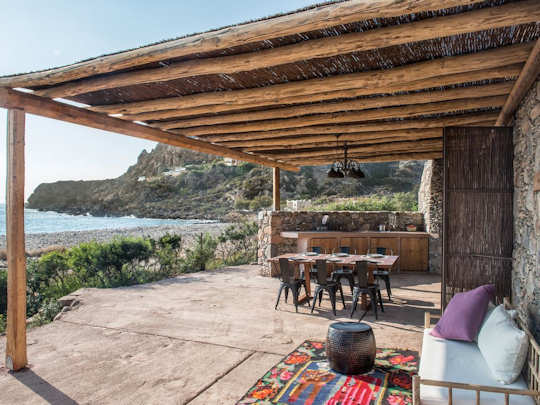 A shack with absolute beachfront location perfect for summer weather Chania Crete

Located on a little-known, out-of-the-way, natural beach on the west coast of Chania, this is the way to get really lost and timeless in summer.
A vehicle would be required for this house, as this beach is 75 km from Chania town and 90 km from Chania Airport. The local taverna can deliver meals and the host can arrange breakfast, so you really could shack up, if that is your preference.
The beauty of it is that you are surrounded by beaches, villages and other towns to explore. Elafonisi Beach is just 16 km, Kissamos is just 33 km and Falasarna Beach is only 29 km north.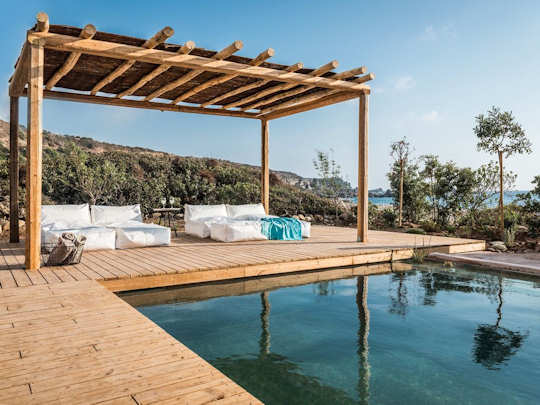 An old beach house with a pool - not too shabby
---
Autumn in Chania

Autumn Weather Chania - the autumn months of September and October are a little cooler than the hottest months of summer yet still great for beach activities, all water activities and nature walks, hiking and exploring all over Crete. We do prefer autumn as the busy months of tourism are over and locals are more relaxed.
High temperatures average 21 °C or 70 °F and night temperatures average 17 °C or  62 °F. Water temperatures average 23 °C or 74 °F, completely enjoyable for snorkelling, diving or just lazing around by sea. Hiking and walking are wonderful in these warm months.

In autumn, head for the outdoors to experience an 8 day foraging walking and culinary tour with experienced local guides near Kastellos in western Crete, near Rethymnon. Learn how to find wild greens and other foods in the hillsides and enchanted hidden countryside. The traditional diet of Crete has long been known as one of the healthiest on earth. Learn the knowledge passed down by generations and  experience the making of olive oil, local wine, raki, and cheese at the host farm.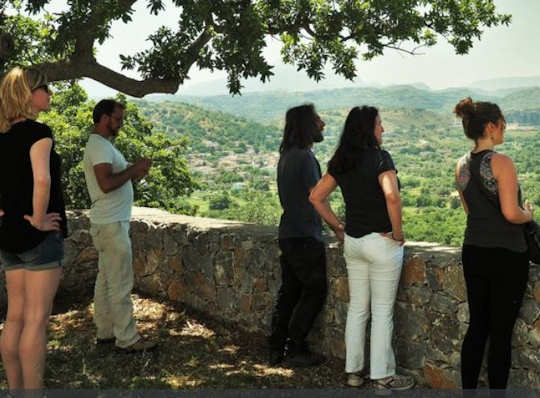 Join the small group of the Kastellos Taverna Foraging and Walking Tour in west Crete
Based around the Kastellos Taverna, 'where nature writes the menu', this experience will give an insight into the traditional life of Crete and allow for a connection to the land and customs of the locals.
Vassiliks Zoulakis is passionate about his village and the traditions of food and good company in Crete. He has created the foraging tours to generously share these traditions and all his knowledge with visitors. Visitors benefit from beautiful food, fresh organic produce and tasty local recipes, as well as walks and tracks that only a local can show. In September, be a part of the grape harvest and the wine-making process, and make raki or tsikoudia. This season is for picking wild blackberries, figs, cherries, nuts, quince and other fruit and herbs for tea.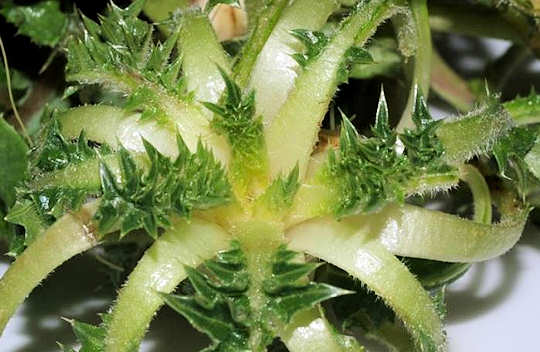 Learn to pick wild greens full of goodness
---
Weather Chania Winter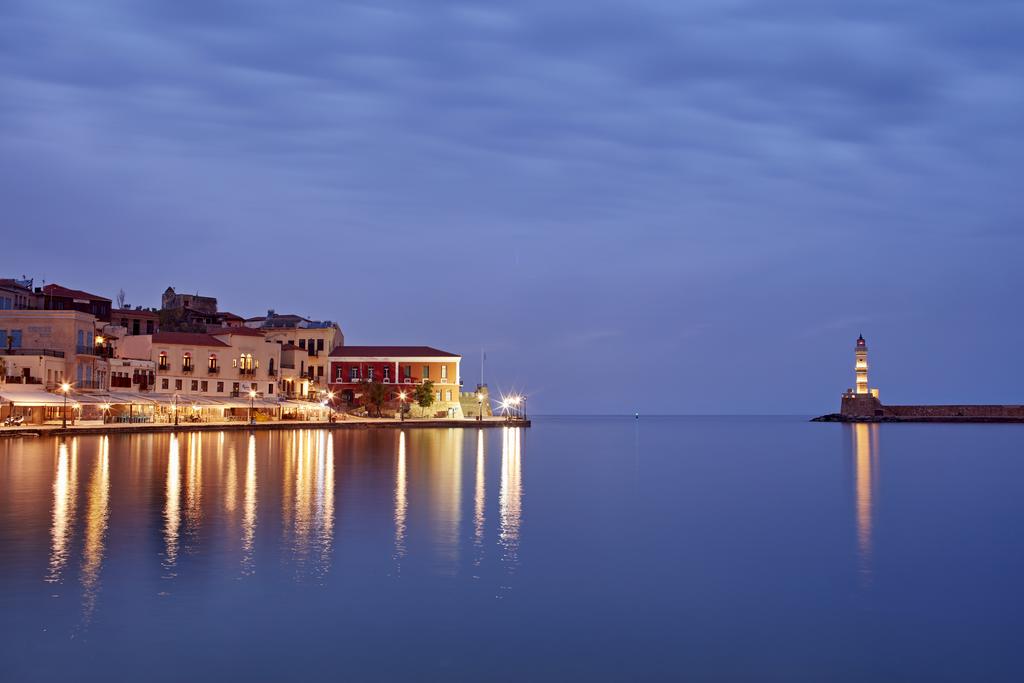 Chania Harbour at Dusk - view to the lighthouse and the Domus Renier Boutique Hotel
Winter Weather Chania - from December to March is cold in Crete and it is time to head to the town to explore the history, tavernas and musicianship.
Locals are out harvesting olives, taking them to the press and bottling. Snow comes to the mountains and life slows down. In contrast to the rest of Europe, days are still sunny and relatively warm.
Without the crowds of summer it is refreshing to visit places all over Crete without the press of humanity on your shoulders. Ancient sites can be explored in an unhurried way, and really the most pleasant thing is that you can meet locals who have more time to talk and who will treat you as a valued visitor with true Cretan hospitality, rather than just a face in the milling throng of summer haze.
Of course the touristic resorts based on beachgoing do close down during this season, yet there is so much more to experience in Crete during this wonderful time, we cannot say strongly enough that you really must experience Kriti in winter.
Nea Chora Beach remains open and you will find plenty of villages with good tavernas fully operating, such as Armenoi, Drapanos, Kefalas, Kalives and Vamos.
Stay within the walls of the Old Town of Chania to experience the atmosphere of histories interwoven through the stones and pebbles, laneways and byways. To soak up the energy of the old zone, ensure you stay within the Venetian walls that mark the edges of the old town, and choose a room with a view over the small Venetian harbour and its lighthouse landmark.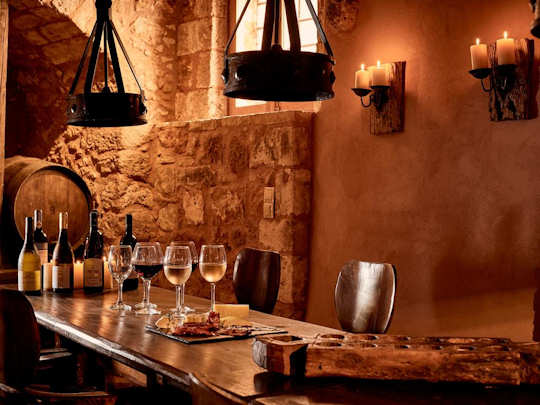 The bar of the Domus Renier Boutique Hotel
The charm of the Domus Renier Boutique Hotel is its exacting attention to detail in the restoration of an old home to create an exquisite character-filled experience for the visitor. The Venetian dominion over Crete lasted from 1204 to 1699 during which time the people of Crete rebelled and much blood was spilled. These were not peaceful times, yet it cannot be denied that the architecture remains with hints of the lives of doges and diplomats, counts and contessas, traders and corsairs.
The Venetian Renier family lived in this town house which has lain dormant for many years, now beautifully re-crafted with impeccable design features and touches of art in each space.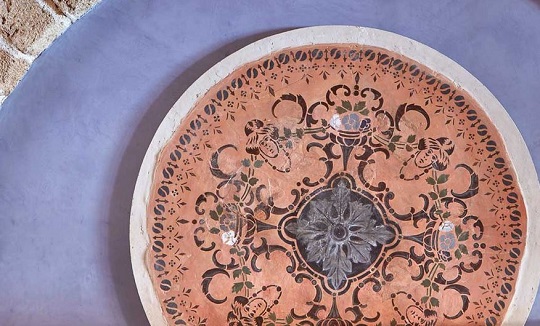 Experience art at every turn in this exceptional small hotel in Chania Old Town
With only 9 rooms, this is your sanctuary in Crete in winter - enjoy the privacy and intimacy in quality surroundings. Just steps from the limani, the Maritime Museum, the Chania Market, the Fort Finca and other landmarks, your days will be filled with exploration on foot through the tiny alleyways. Dine by the water in the evenings and stroll home comfortably.
---
Weather Chania Detail

Weather Chania - see below the details of weather in Chania to help you plan your next visit.

Annual Averages Chania

Weather Chania - see below the annual average climate information for Chania Crete.