Map of Crete Greece
This page may contain affiliate links, see our disclaimer here.

---
Crete Hotels, Ports, Airports & More

Map of Crete Greece - we have created many interactive maps here for your information. See below
---
Map of Crete Greece
Maps for major towns, hospitals, ports, airports, accommodation, beaches and archaeological sites can be found below. The maps are interactive and many have markers which provide more details.
---
Major Towns, Ports & Airports
Below is a map of Crete with ports and airports marked:
---

Hospitals
Below is a map of Crete with the major hospitals marked.
The word for hospital in Greek is nosokomeio νοσοκομείο. 
---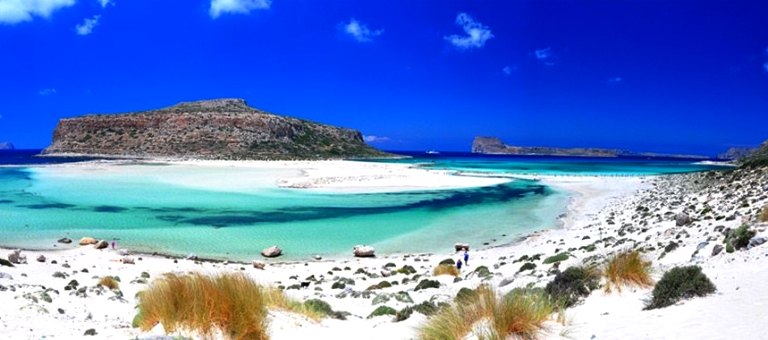 Our Beautiful Beaches
Below is a Crete map showing many of our lovely beaches:
---
Our Cosmopolitan Towns
Below is a map of Crete with the major towns marked:
Other regional centres marked here:
---
Stay by the beach
Below you will find wonderful beach accommodation by location in Crete.
Just walking distance to the beach in Crete
---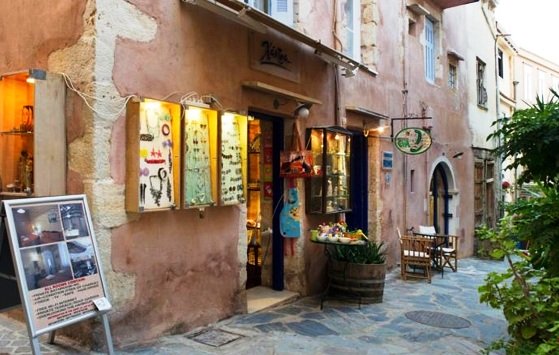 Stay within the Old Walls
Below is accommodation in the old town of Chania:
See our guesthouse choices here
---
Rethymnon Old Town
In the old town of Rethymnon we suggest these beautiful guesthouses.
Explore more details of these wonderful Rethymnon options here
---
Heraklion Accommodation
We suggest central hotels in Heraklion town, choose by location on this map.
See more information here about central city hotels in Heraklion
---
Agios Nikolaos
In Agios Nikolaos we suggest these wonderful central hotels - choose by location on this map.
---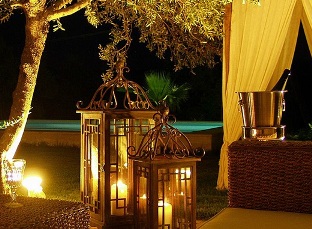 Retreats & Spas by Location
Here is spa accommodation Crete:
Choose from beautiful spa resorts all over the island
---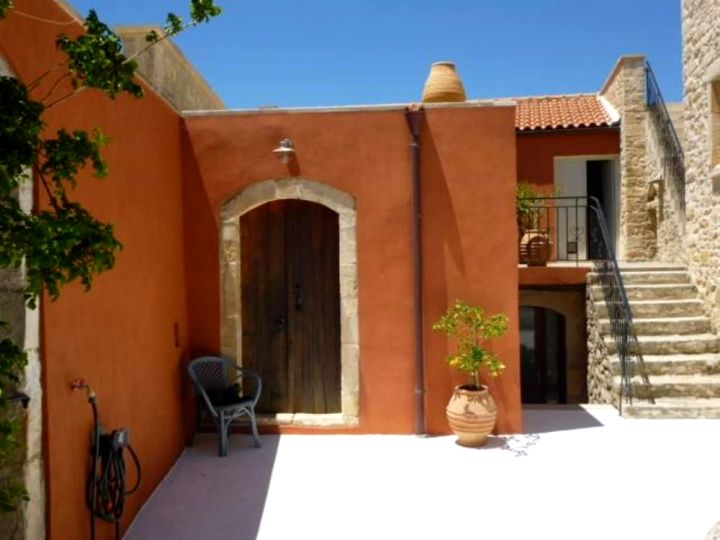 Cottages
Beautiful cottages and guesthouses in Crete in rural areas and villages.
---
A Private Villa
Private and comfortable villas in Crete are shown below.
More information here about villa rental in Crete
---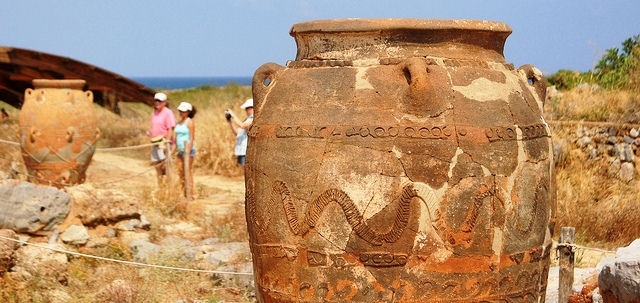 Explore Our History
Map of Crete Greece with the major archaeological sites are marked on the map below:
---
Accommodation

Tips for accommodation across the island. Choose a spot to make your home and use as a base to explore the island by car.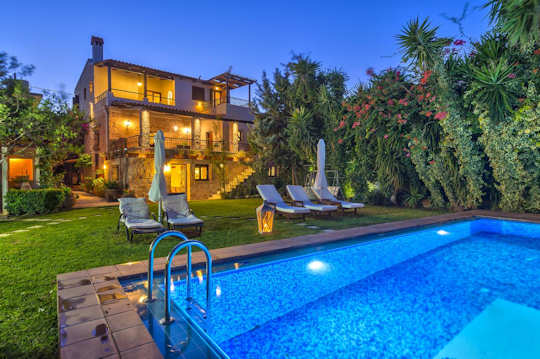 The restored mansion in the village of Kaliviani, named Villa Archontariki has 5 bedrooms, 4 bathrooms, private gardens and a pool, as well as relaxing private courtyard areas. Sleeping 10 guests in comfort, this is luxurious accommodation in Kaliviani, 44 m west of Chania and close to Balos Lagoon, Falasarna Beach. This village makes an ideal place to call home while exploring western Crete.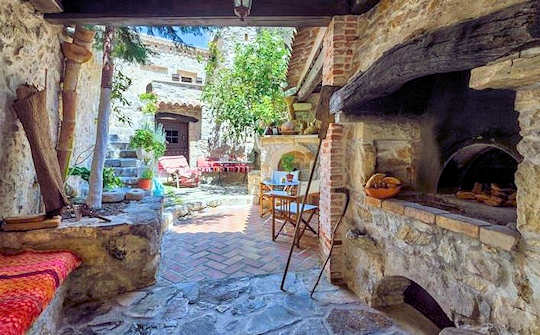 Meronas Eco House - sitting in the beautiful Amari Valley, this home with foundations of solid stone and chunky wood has been recently restored, with such care and attention to the traditional character of Crete, with even the original door locks in place.
Now open as a B&B or Agrotourism, or Eco House, what ever you wish to call it, it is a little piece of heaven, a slice of the life of Crete hidden behind these doors, with years of slow cooking and living close to the land.
Manolis and his mother, Mrs Eleftheria, will look after you, the visitor will be able to appreciate and experience the local customs of bread making, olive harvesting, herb collecting and of course, farming, first hand. Located just 30km from Rethymnon and very central to the whole island.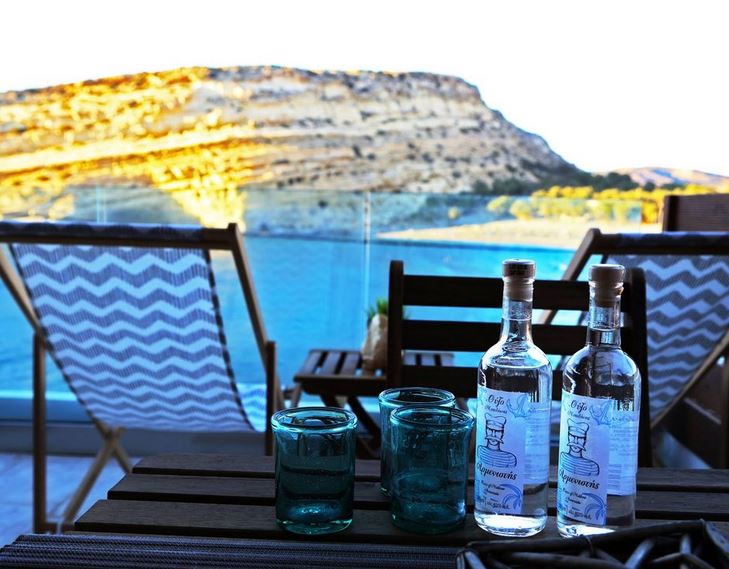 Matala Caves Seafront Apartment

You just can't go past the romantic beach of Matala with its sandstone caves and rocky peninsula. Add the crystal clear water and this bayside apartment, a cold glass of ouzo... and you're there!
Located just next door to a wonderful seafood and fish taverna, which has late night music of traditional folk music, this is a place for fun and romance, then some more romance followed by more fun...
Matala is 66 km from Heraklion town, located on the south coast of Crete looking over the Bay of Messara.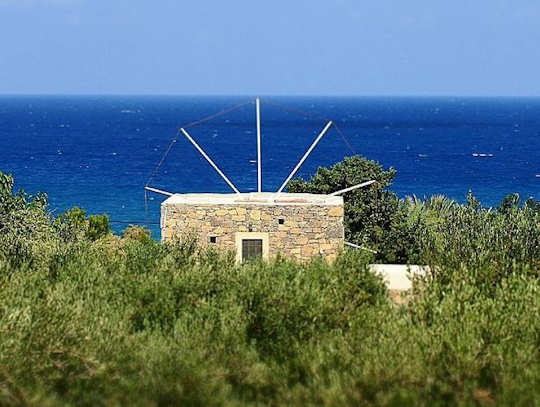 The Sitia Windmill is located 5 km from town and is a real restored windmill, the modern touches creating a wonderful, unique atmosphere in which to enjoy your stay in eastern Crete.
With plenty of indoor and outdoor space, patios and terraces, full kitchen and dining areas, as well as extensive gardens and olive groves, this is a private, relaxing homey place to stay.
Strofilia Villas are located in a lush, green forested region just behind the beaches of Georgioupolis Crete on the Drapano Cape. The silence and authenticity of this beautifully restored village home will take your breath away.
Mary, your host, will be there to provide local raki and home-made goodies to make sure you get your breath back!
A vehicle is suggested for this accommodation, as you can explore the region, being only 30 km from Chania town. Enjoy your natural peace whilst making Georgioupolis Crete your 'home beach'.
---
Getting Here
Take a 1 hour flight from Athens to Heraklion with Aegean Airlines or Olympic Air, with many flights available per day.
Or take a 9.5 hour overnight ferry from Pireaus port of Athens to Heraklion port.
More on flights and ferries below.
Car hire in Crete is a really good idea as it is a large island 60 km by 260 km. There is so much to explore.
When you book with our car rental partners - Rental Centre Crete - you are supporting a local company with excellent service and an easy online booking procedure. We are sure you will be well looked after by the team. Choose from hybrid or non-hybrid vehicles.
---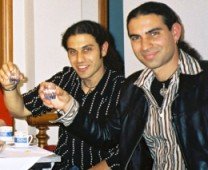 "We trust you have enjoyed these tips from the team at We Love Crete. Evíva!"
Contact us with further questions or feedback. We love to hear about your travels in Kríti and Greece. Let us know of any updates or additions, errors or omissions. Help us make this website the best it can be. Kaló Taxidí!

---