Nafplion Visit In Greece

Down cobblestone lane ways
This page may contain affiliate links, see our disclaimer here.

---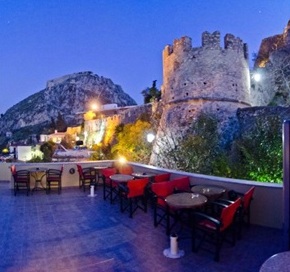 Ναύπλιο Nafplion visit in Greece - wander in a dreamlike trance...discover this town's precious places, beginning in the medieval old town...glide down the narrow cobblestone lane ways...enjoy the beautifully restored neoclassical mansions with the bougainvillea languidly laughing down the walls and balconies and the tinkling fountains.
When you have recovered, climb up to the Palamidi Castle for wonderful views of the harbour and the Argolic Gulf, or walk the promenade along the foreshore and around the walking trail to sandy Karathona Beach.
You will be doing plenty of climbing to reach the top of the Palamidi Fortress, and walking around the point to the nearby beach of Arvanitia.
The warm biscuit glow of the stone work in the streets of the old town is worth every moment; evenings in this enchanting town are magical.


---
Nafplion Visit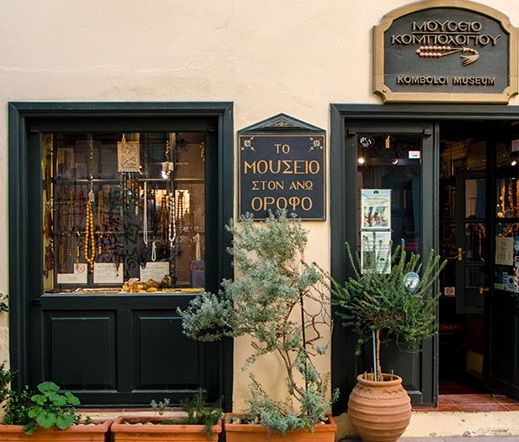 To explore around Nafplion take your time:
Archaeological Museum of Nafplion
The Palamidi Fortress
The Acronafplia Fortress

The Bourtzi Castle
Syntagma Square
The Folklore Museum
The National Gallery

Strolling along the seaside promenade and walk around to Arvanitia

Exploring the narrow lane ways
Visit the Komboloi Museum
Practice playing with your komboloi in the cafe
Discover local jewellery artists
Stylish boutiques
Take a town walking tour, learn about its history

or take a local cooking class!

---
Nafplion Visit in Greece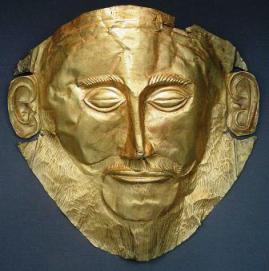 Close to Nafplion you will discover some of the most iconic historic places in the Peloponnese:
Argos Town, Archaeological Museum and Ancient Theatre (12 km)

Archaeological Site of Mycenea (24 km)

Archaeological Site of Epidavros (27 km)

Ancient Tyrins (5 km)

Visit beautiful beaches
Arvanitia Beach (1 km)

Neraki Beach (4 km)

Karathona Beach (5.5 km)

From the seaside village of Ermioni (73 km) take the ferry to beautiful car-free Hydra Island for the day

---
Accommodation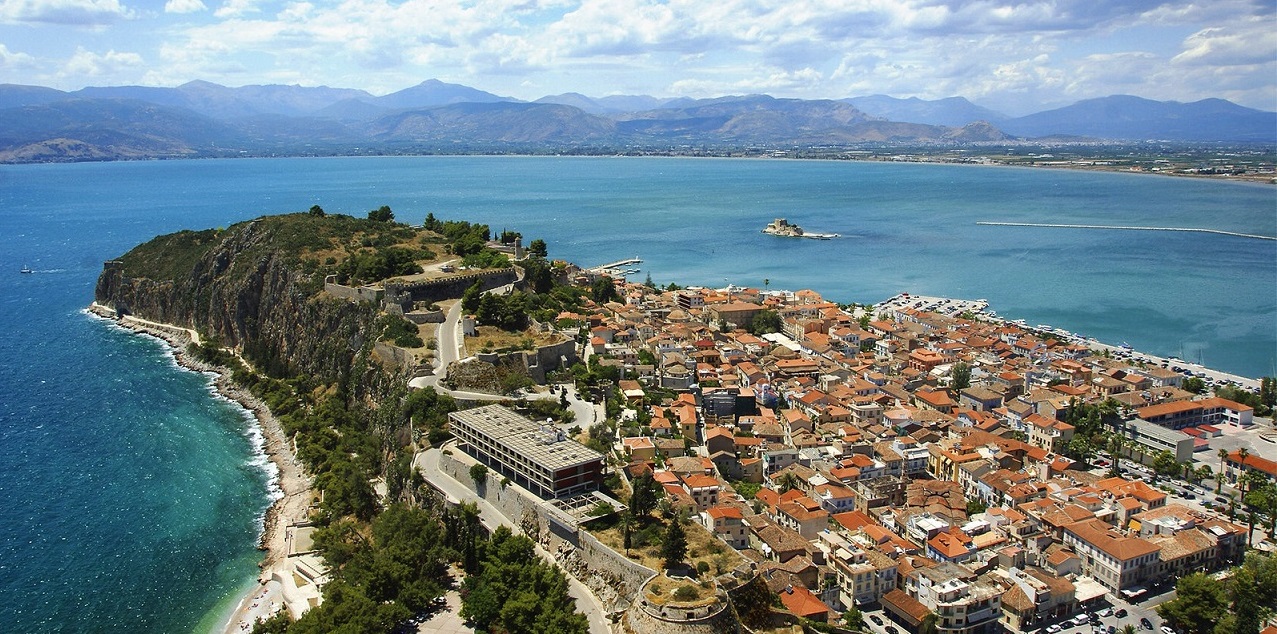 We have chosen different places to stay in Nafplion, including a luxury option, and a budget travel option, and small guesthouses with the fine character of this fantasy medieval township.
Katia says "Nafplion is flat by the water's edge but quickly rises up from the harbour and the square. Some of the picturesque streets are quite steep. Keep this in mind when booking your guesthouse. I remember one very wobbly evening after a delicious dinner of fresh seafood and local wine, negotiating the stairs to our pension was a bit of an adventure!"

Nafplion visit in Greece - Pension Eleni is a small, homey pension situated in the Psaromachalas quarter, high up over-looking the harbour and the Bourtzi Fortress. With personalised service and a very small number of rooms; you will be well looked after. Good value for money here in Nafplion. Ask for a balcony room with a sea view.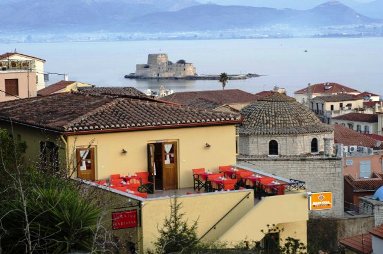 Nafplion visit in Greece - the Pension Marianna has a beautiful balcony with magnificent views taking advantage of its rooftop position to admire the harbour and the Palamidi Fortress.
This small guesthouse in the traditional stone style is cosy and atmospheric, enjoy a home cooked breakfast with delicious home grown fresh ingredients and warm, family service.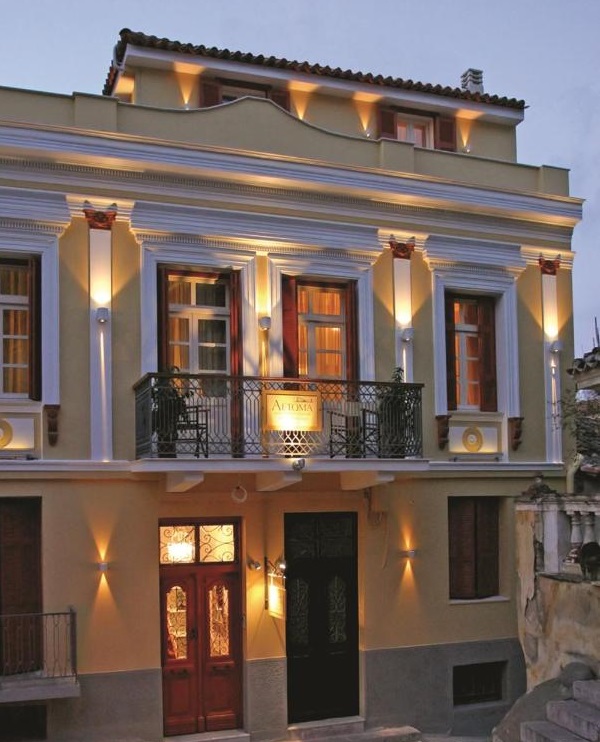 The Aetoma Traditional Guesthouse is a beautifully restored neo-classical mansion that creates an elegant hotel. Its location is perfect for exploring this stylish town. With only five rooms and family service, you will be received with true Greek hospitality. This delightful boutique guesthouse is centrally located in Saint Spyridon Square.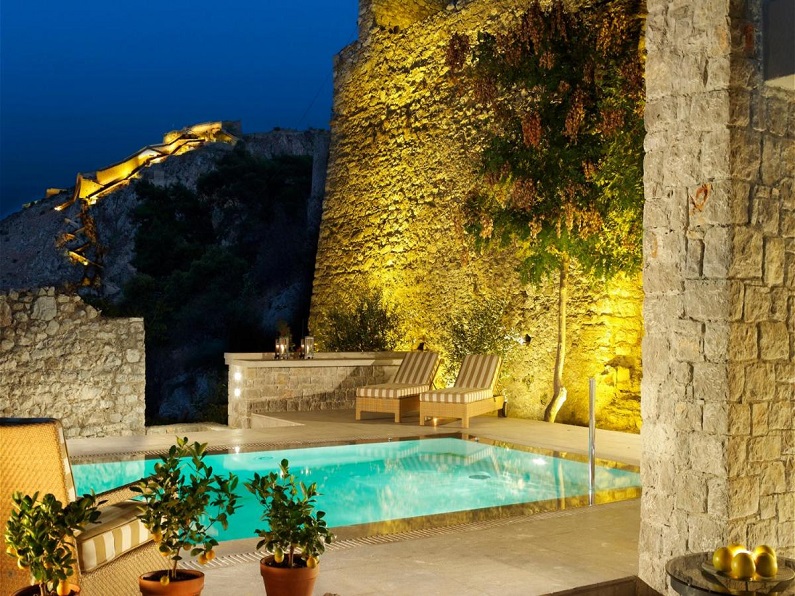 The Nafplia Palace Hotel crowns the hill behind the town and is the most beloved luxury hotel in town because of its exquisite location and views over the Bay of Argolis, the restaurant and terrace bar have wonderful views.
Choose from hotel, bungalow or villa rooms, enjoy the hotel's own restaurants and swimming pool with free parking, extensive services and international reputation.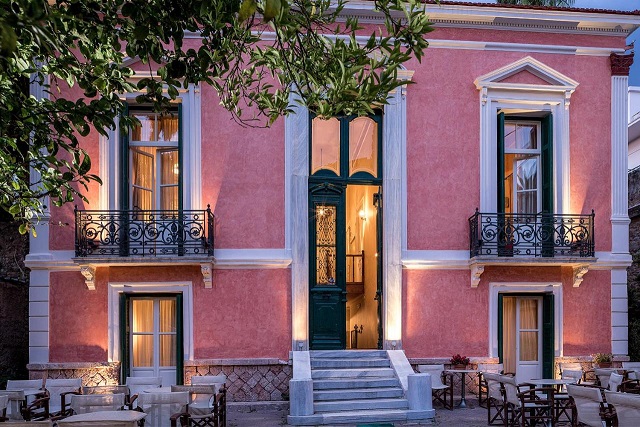 The Nafsimedon Boutique Hotel is located in a quiet yet central part of Nafplion. This beautifully restored and furnished hotel is an neo-classical home dating from the 19th Century. Elegant and charming, this hotel will give you a true experience of Nafplion's history and elegance. Walking distance to everything.
Sitting looking over the terracotta roofs to the bay and Bourtzi Castle, well that is a fine way to start the day in Nafplion at the Argonafplion Pension A, located way up on the hill above town. Enjoy the balcony, terrace or garden and magical views in a restored old home with terrific friendly service, great breakfasts and spacious rooms.
---
Hydra Island

Hydra port

Visit Hydra Island easily from Nafplion, for a day trip or as your next destination.
See our tips for Hydra accommodation in sweet B&B's close to the harbour, and relaxing beach accommodation elsewhere on the island.
Take a bus from Nafplion to Kranidi to Porto Heli - regular buses depart in high season - check the timetables in shoulder seasons.
From Nafplion to Kranidi is 1 hour and 45 minutes. Then Kranidi to Porto Heli is approx. 30 minutes more. Prices are less than 10 Euro.

Or take a taxi from Nafplion to Port Heli which is approx. 70 Euro

Take a ferry from Port Heli to Hydra with Hellenic Seaways - they offer six or more crossings daily and the duration is 45 minutes.
---
Getting Here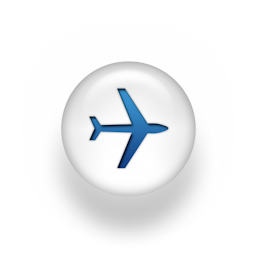 Options for cheap flights to Athens Greece, and information on the Athens airport hotel which is a convenient option for a first night's stay after a long haul flight.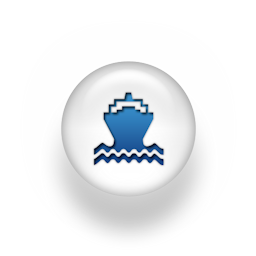 After you arrival to Athens you may take an organised tour which includes the Peloponnese, or you may make your own way to beautiful Nafplion.
Bus or coach travel - KTEL local buses depart regularly from Kifissos bus station A in Athens, the trip takes 2.5 hours  time and cost is approx. €12
Drive is 140 km via the Corinth canal and comfortably completed in 2. 5 hours with stop
---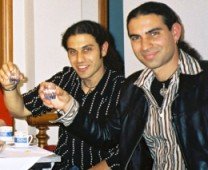 "We trust you have enjoyed these tips from the team at We Love Crete. Evíva!"
Contact us with further questions or feedback. We love to hear about your travels in Kríti and Greece. Let us know of any updates or additions, errors or omissions. Help us make this website the best it can be. Kaló Taxidí!

---