Flights to Athens Greece
This page may contain affiliate links, see our disclaimer here.

---
Travel to Athens from Afar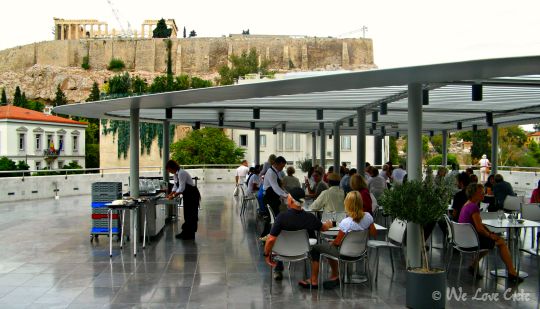 Flights to Athens Greece - for our fellow travellers coming to Greece from far away, we have prepared the following information so you can find great fares...with our tips for each journey.
---
Travelling from the USA
| | |
| --- | --- |
| | Most routes are via New York. To find cheap flights from New York to Athens we suggest the routes below and to search for up-to-date fares using the codes NY and ATH. |
---
Travelling from Canada
| | |
| --- | --- |
| | Take flights from Toronto (YTO) and Montreal (YMQ) to Athens (ATH), Greece all year round, and also direct to Heraklion, Crete in summer. |
---
Travelling from Australia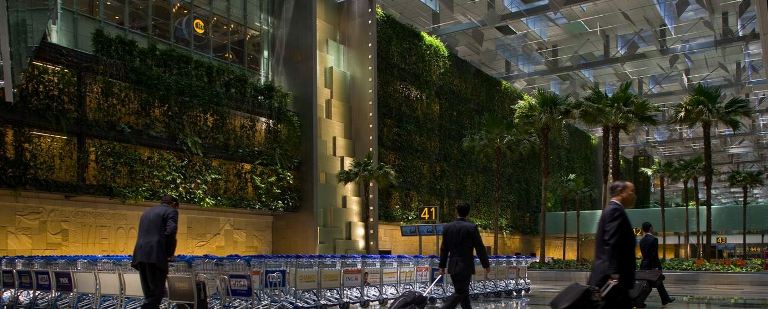 Choose a comfortable stopover in Changi Airport en route from Australia
All sorts of airlines and options are available to get to Athens from Australia. You can use any European city as a hub, and fly that national airline.
Tips - make sure you check the stopover duration and ensure the total travel time is as low as possible. With short stopovers, you should be able to arrive in Athens in around 24-27 hours, depending on your Australian departure city.
KLM has some very good fares; this would mean a stopover in Amsterdam. Singapore airlines have some good fares with a stopover at the very comfortable Changi Airport in Singapore.
After such a long haul flight and depending on the arrival time into Athens, consider booking at the Sofitel Athens Airport (see below) to rest before adventuring into the streets of down town Athens...

---
Athens Taxi
| | |
| --- | --- |
| | Transport strikes are common in Athens. Traffic can be hairy. The airport is 27 km from the city centre. You have the options of metro, bus, regional train and taxi from the airport. |
For peace of mind, we suggest booking an Athens taxi ahead of time, so that you know you will be met at the airport, all your luggage looked after and delivered to your destination with a pre-set price. After a long flight, that is the least of your worries!

Pre-book an Athens Taxi
---
---
Flights to Athens Greece
Accommodation
Adrian Hotel - Plaka in the centre of Athens

Once you have saved on flights to Athens Greece, you will want good value for your hotel.

If this is your first time to Athens, we suggest choosing accommodation in the centre of Athens, in Plaka (left), at the base of the Acropolis. This area is within walking distance of all the historic sights and indeed, is an experience in itself, full of laneways and atmosphere which will delight the first-time visitor.




If this is a short stay on the way to Crete or the Greek Islands, again we suggest making the most of your visit by staying in a small hotel in Plaka...we have chosen central small hotels with Acropolis views, perfect for a short stay and light on the wallet.

More on the weather of Athens and what to expect in each season.


---
Long Stays and Business Travel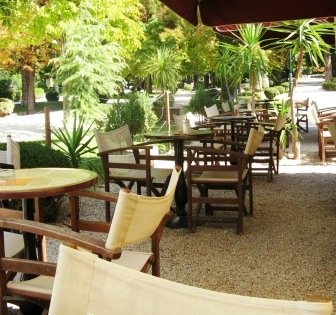 Kifissia - to the north of Athens
Business Travel - if you need to stay longer in Athens for a language course or business, we suggest the leafy, green suburb of Kifissia (above) in the north. This quiet area is stylish, with pedestrian malls, fashion boutiques and cafes, as well as wonderful upmarket hotels.
Kifissia is roughly the same distance from Athens Airport as the city, however the travel time is reduced because the traffic and congestion is not as severe, cutting down your taxi time.
---
Sofitel Athens Airport
Flights to Athens Greece - Airport Hotel Sofitel

Looking for cheap flights to Athens Greece? How about convenient accommodation after that flight? This is a great way to travel through Athens on your way to Crete or the Greek islands without risking the journey in and out of the city.

A good choice if you are arriving on a long haul flight to Greece from Australia.




Rates on this five star hotel are really competitive with the inner city hotels, add to that the money you save on taxis and you are way ahead, showered and rested!
"Very nice hotel with everything you need to be comfortable. We had just finished a three-week excursion in Greece and stayed at the Sofitel the night before our flight back to the US. It was perfect for two weary travelers". Daniel
More info and bookings for Sofitel Athens Airport...


---
Flights to Crete

Flights to Athens Greece - after your long flight, transfer quickly within Athens airport for your connecting flight to Crete.
The flight times to both are around 1 hour in duration. Prices vary depending on the season and there are many flights per day.
---
Ferries to Crete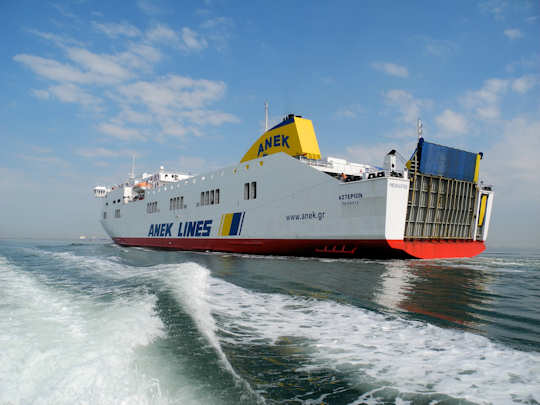 After your long haul flights to Athens Greece, you may wish to rest in a hotel near the airport, then spend at least 3 days in Athens.
If you want to get on immediately with your Greek island hopping adventure, and not stop in the city, we have some tips for ferries right here...
Avoid busy Athens altogether by taking a ferry out of Rafina Port, west of Athens airport
From Rafina, sail via various Cycladic islands to Santorini then onto Crete
Or stay at the Sofitel airport hotel then take a taxi directly to Pireaus Port and catch your ferry to Crete
Most ferries from Athens to Crete leave in the evening and the crossing takes at least 9 hours, as it is an overnight sailing it is best to pre-book a cabin
---
More on Kifissia in North Athens...
---