Kifissia
Athens 
This page may contain affiliate links, see our disclaimer here.

---
Relax in the Leafy Green North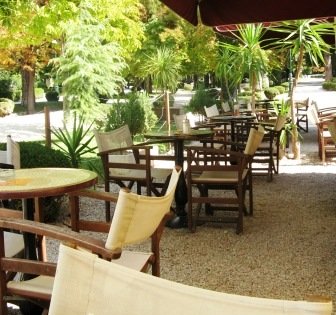 Kifissia Κηφισιά is a suburb of Athens - the Greek capital
Kifissia Athens a suburb of Athens in Greece, located 20 km to the north of the city centre. It is a leafy, green, quiet area known for its up-market lifestyle and luxury homes. The main centres are on Kassaveti Street near Kifissia Square and Kolokotronis Street near Kefalouri Square.
I stayed for two weeks here in Kiffisia Athens, a little B&B. I thoroughly enjoyed living like a local. The metro is really handy and the streets are safe and quiet, yet there are stylish evening café bars and clubs, restaurants and cinemas.

Athens Weather - what to expect in each season.

Getting to Kifissia - it is easy to get to Kifissia on the metro and train line. In normal times, it should take about 30 minutes from the centre of the city. Kifissia is the last station on the line, and it is a very safe suburb.
Walk out from the station and through the lovely, spacious, leafy park to the north east, and you will find all the cafés and shops along Kassaveti street.
Kifissia is full of history, as people have lived here for centuries, enjoying the cooler air than downtown Athens. There are several beautiful neo-classical mansions and detached houses, a roman tomb and the impressive natural history museum.
---
Cafés and Restaurants in Kifissia

Varsos is the zacharoplasteio sweet shop on Kassaveti Street which has been open since 1892, still operating in the old style, try the casseropita cheese pie from the tapsi tray. Ask for a Greek coffee and sit outside on the street to watch the people strolling by. Kassaveti 5, Kifissia.
Serendipity Caffè is the coolest spot around, at the corner of Kassaveti and Levidou Streets, it has great atmosphere, a full bar and a great location for people watching. Of course when you are tired of shopping, head to the cafe for an espresso. We found great service in this cafe. 2 Levidou & Kassaveti st, Kifissia Athens.
La Pasteria is an affordable family restaurant with a wonderfully extensive Italian menu and great busy atmosphere, right on the main street of Kassaveti. Both the pizzas and the pastas are big so share one with a friend! Fantasic service here too.
Further north in Kefalouri you will find numerous stylish restaurants on the leafy green Kefalouri Square.

Palmie Bistro is an affordable family restaurant with a lovely atmosphere overlooking Kefalouri Square, 35 Kolokotroni St.
Escobar is the coolest bar in the circle at Kefalouri Square. The mojitos are spicy and wonderful, you can sit outside, its a great place to see or be seen. The taxi rank is just opposite. 1 Patr. Maximou St, Kefalouri Square.
---
If you like boutiques, you will be in heaven. Kifissia is wall-to-wall in fashion boutiques with many internationally recognised brands such as Ralph Lauren, Louis Vuitton, Valentino, Marks & Spencer, DNKY, Artisti Italiani, and Zara.

Also here are international brands such as L'Occitane and Accessorize.



---
Hotels in Kifissia Athens

Hotels here are luxurious, this is the place to stay for the well-heeled in Athens. We bring you this selection of top hotels in this delightful precinct.
The Y Hotel
The Y Hotel concept is sweeping across the world with the focus on - you guessed it - You! The centrally located small hotel in Kifissia is perfect for business, stylish, contemporary and comfortable. This hotel gets rave reviews and is close enough to Athens Greece airport to consider doing your business in Athens here...without having to go downtown. Now that's handy!




3 Mykonou Street, Kifissia

Compare rates at the Y Hotel, Kifissia...





---
Kefalari Suites
The Kefalari Suites are located in one of the most tranquil, leafy, green areas of Athens, looking over a lovely large park and close to the up-market café precinct on Kefalouri Square.
The suites are stylish, modern and certainly have a boutique atmosphere. This is a completely renovated 19th century mansion offering only 13 suites and plenty of privacy and quiet.
1 Pentelis & Kolokotroni Street, Kifissia


More information and bookings at Kefalari Suites, Kifissia Athens


---
Semiramis Hotel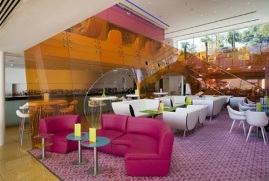 The Semiramis is not just a hotel, it is an experience. If you like modern architecture, glam, colours and plastic, it is for you.
I just couldn't get the lines of this song out of my head after visiting there:
"Sunshine, lollipops and rainbows...everything that's wonderful is sure to come your way…when you're in love...today..."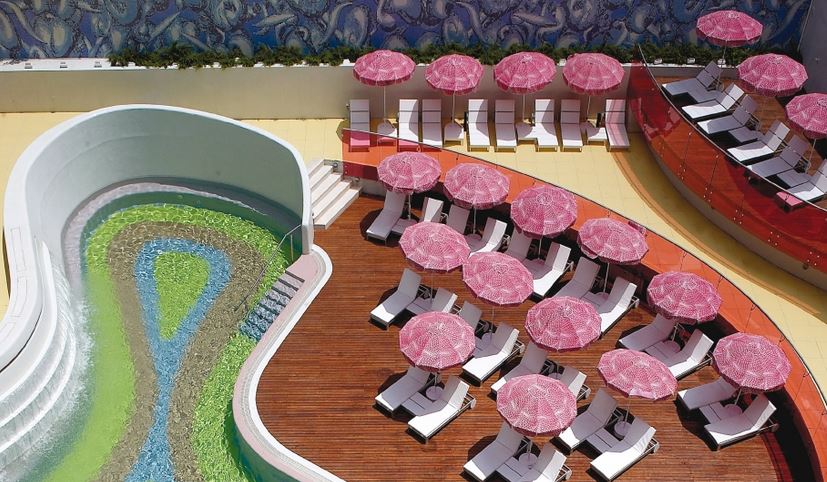 Semiramis Hotel - Kifissia Athens Greece
---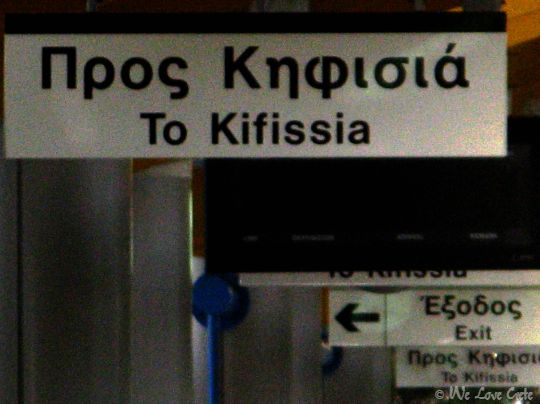 ---