Which Crete Airport?
This page may contain affiliate links, see our disclaimer here.

---
Crete Airport - Air travel to Crete Greece is via either
Chania Airport or
Heraklion Airport 
You will need to choose which is the most suitable airport for you.
How Do I Choose an
Airport in Crete?
When planning your flights to Crete, you will want to choose the airport which gives you the best options for: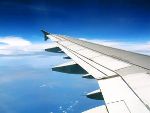 Flight availability and frequency
Flight arrival and departure times
The location of your accommodation; west or central or east
Where you are flying from; within Greece or from Europe
Cost of airfare based on your budget
Availability and cost of transfers to your accommodation
Travel plans before and after Crete
Ferry connections
---
Crete Airport Information


Chania International and Domestic Airport (code CHQ) in the west

Heraklion International and Domestic Airport (code HER) in the centre

These pages include:

Airport facilities and services
Local bus information
Accommodation suggestions near the airport
Airport transfer options
Maps and taxi fares
Distances from main towns in Crete
---
Main Points of Difference
CHQ

Chania is in the west of the island and closest to:

Elafonisi Beach
Balos Lagoon
Samaria Gorge
Chania has a very beautiful old town with a pretty Venetian Harbour and is well worth a visit for its character and atmosphere
Ferries arrive and depart for Athens from here
---
HER

Heraklion is in the centre of the island and:

serves all destinations in Crete equally by distance
is closest to the most famous ancient site on the island, Knossos Palace
the town is modern yet holds the wonderful historic collection at the Archaeological Museum
Ferries arrive and depart for both Athens and Santorini from here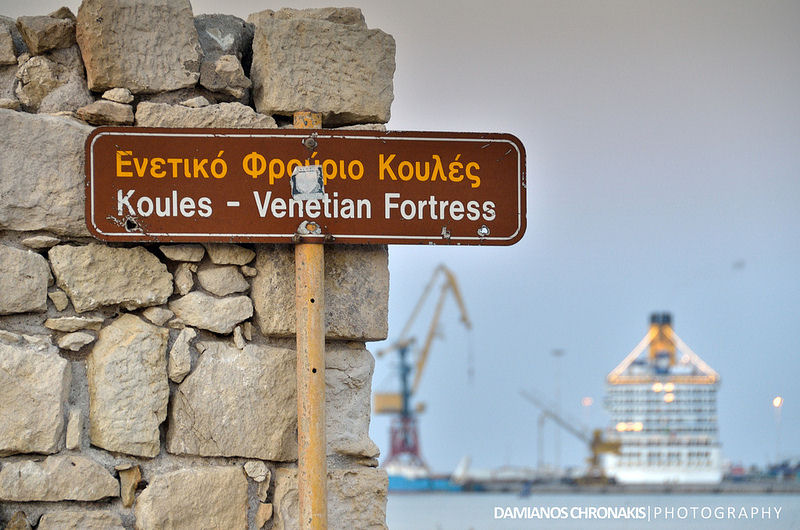 Heraklion Airport is located near the modern port and the Koules - Venetian Fortress, just 4.5 km from town and 7 km from Knossos Palace.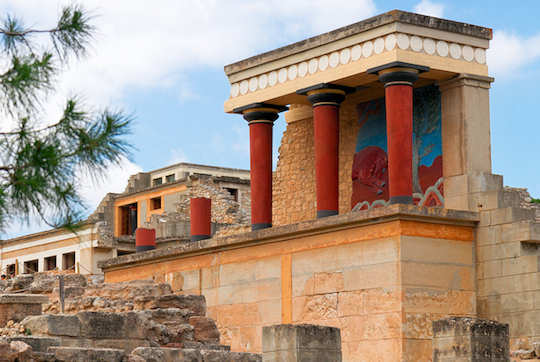 Visit Knossos Palace by taxi or bus easily from Heraklion Airport or Heraklion town. Allow 2 hours to visit the site, as the ruins and the stories are extensive and captivating.

---
Locations of the Airports
Below is a map of Crete with the airports and ports marked:
---
Transfers

Be met and escorted to your own private taxi or shuttle bus upon arrival.
Have peace of mind and lessen the stress of travel. Transfers are available to your hotel or destinations in Crete.
Check prices and pre-book a transfer in Crete - From Heraklion

---
Taxis

| | |
| --- | --- |
| | See our tips for taxi travel in Crete: |
---
Tips for Hiring a Car in Crete

As Crete is a large island 260 x 60 km, you will really benefit from hiring a car. Explore four mountain ranges, hundreds of beaches and stunning scenery, we have put together our car hire tips here...
Both airports offer a handy hire car options with excellent service.

Check prices and book a rental car here...
When you book with our car rental partners - Rental Centre Crete - you are supporting a local company with excellent service and an easy online booking procedure. We are sure you will be well looked after by Harry and his team. Choose from hybrid or non-hybrid vehicles.


---
Sight Seeing Tips

| | |
| --- | --- |
| | Our hot tips to avoid that sinking feeling of missing out on the road trips of Crete |
---
Accommodation

Crete Airport - where to stay close to the airport.
For your first night in Crete near Heraklion Airport, or for convenience upon departure, we suggest Villa Archanes in Archanes Village just 14 km from the airport.

Feel like a local in this small yet character-filled village away from the hustle bustle of downtown Heraklion. Visit Knossos easily the next morning - it is just 7 km down a country road.

Live in a traditional Cretan mansion dating from 1890, with all modern touches including a pool, and warm greetings.

Close to Chania Airport, a charming rural experience, we suggest Irida's House just 6 km from the airport, away from town, on the Acrotiri peninsula.

This house is also close to Souda Bay where the ferries arrive and depart to and from Athens.

The elevated view from this home is just magnificent. Suits 5 guests in a lovely bungalow garden house, only 8 km to the Old Town of Chania.

This house exudes charm, with delightful modern yet rustic and quirky features making really feel like a home away from home.

Just Walking Distance to the Beach

uickly get beyond the Crete airport gates and onto the beach!


Ideal for relaxed, slouching around ...doin' nothing ...holidays, just chillin' by the bay...

Where to stay by the beach in Crete
Cottages and Eco Houses
| | |
| --- | --- |
| | Stay in a village to experience the real life of Crete, or in the countryside just outside a small village or town. |
Town Accommodation

See our picks for where to stay in our capital towns of:

Chania
Rethymnon
Heraklion
Agios Nikolaos
Holiday Home Rental
| | |
| --- | --- |
| | Our tips for villa rental all over Crete, to help you decide which airport to use, we suggest you choose your accommodation first. |
Spas and Wellness Retreats

| | |
| --- | --- |
| | Go directly from your Crete Airport to relax in comfort and take a healthy holiday at one of Crete's world class Spa Retreats |
---
Getting Here
Crete Airport - the airline and ferry information here will help you to choose your preferred airport for arrival and departure in Crete.
Olympic Air and Aegean Airlines fly between Athens and both airports in Greece several times per day with a flight time of 1 hour.
Ferries from Athens to Chania or Heraklion depart daily with a duration of around 9 hours.
Ferries to Santorini depart from Heraklion with a short duration in summer season of around 2 hours, and longer in the off-season.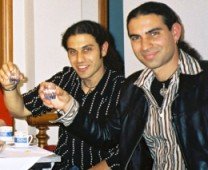 "We trust you have enjoyed these tips from the team at We Love Crete. Evíva!"
Contact us with further questions or feedback. We love to hear about your travels in Kríti and Greece. Let us know of any updates or additions, errors or omissions. Help us make this website the best it can be. Kaló Taxidí!

---