Agia Fotini Elounda and East Crete

This page may contain affiliate links, see our disclaimer here.

---
Agia Fotini Elounda and East Crete - travelling on a self-drive journey with a hire car.





Hello,

We are a family of four (our two kids are aged 12 and 8).
We are arriving in Creta on the 15th of July until the 2nd of August.
We are looking for accommodation to stay during this period. We would like to stay:

from 15 to 20 of July on Ligres beach or close by
from the 20th of July until the 25th close to Elounda
from the 26th of July until the 2nd of August close to Chiona (extreme east)

We really would like to be close to the beach. We can adapt to different type of accommodation. For Elounda we are aware it will be luxury and this is ok with us. For the rest we would rather guest houses.
Thank you very much for your help,
Andrew


---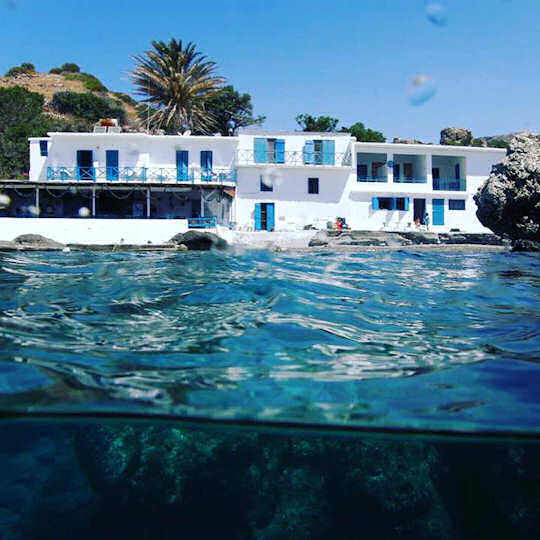 Agia Fotini Elounda and East Crete

Yiasas Andrew,
Your holiday in Crete sounds wonderful and we are happy to provide some suggestions below, starting near Ligres in Rethymnon and travelling to the east at Elounda and Chiona.
Ligres
Near Ligres Beach is Agia Fotini Beach and Agia Fotia Taverna and rooms – these are small rooms and may be booked out but we suggest those. Stavros & Vicky Perakis with their children Vangeli and Evgenia will look after you. Agia Fotia Taverna and Rooms
Also on Agia Fotini Beach are Kionia Apartments right on the beach, but no guest houses.
Right on Ligres Beach is the Ligres Taverna and Guesthouse
Just back from the beach is a homely home - a traditional Cretan home named Emilio's House which is lovely for your family. You will need a car to drive to the beach.
Knossos
We suggest visiting Knossos Palace on your drive across from Rethymnon to Lasithi. The archaeological site is complex and fascinating - shortest time to visit is 2 hours yet you can take much longer to explore. Prebook a 'skip the line' Knossos ticket to save time.

Elounda
In Elounda, as you say, there are many luxury options, there are also traditional houses
We suggest the Blue Palace Resort and Spa which is one of the best in Crete, and the Traditional Homes of Crete which are very Cretan.
For beautiful cottages with their own private beach at your toes, select two of the Plaka Beach Cottages with views to Spinalonga and close to the characteristic village of Plaka with good tavernas.
Chiona
Yes, Chiona and Kouremenos Beach and the village of Palaikastro offer a very different experience of Crete, in the quieter eastern part of the island.
Here we suggest Grandes Apartments on Kouremenos Beach or Chiona Cottage right on the water. You might prefer the guesthouse in Palaikastro House Margot, yet it is 2 km from the beach and you will need to drive a short way if you stay there.
On a different beach in the east – Xerokambos – you might like Lithos Traditional Guesthouses which are a 5 minutes walk from the beach.


---
Agia Fotini Elounda and East Crete
Information Pages for Your Trip
---
Your Holiday in Pictures
Agia Fotini Elounda and East Crete - here is your holiday at Ligres, Agia Fotini, Elounda and Chiona Beach in pictures.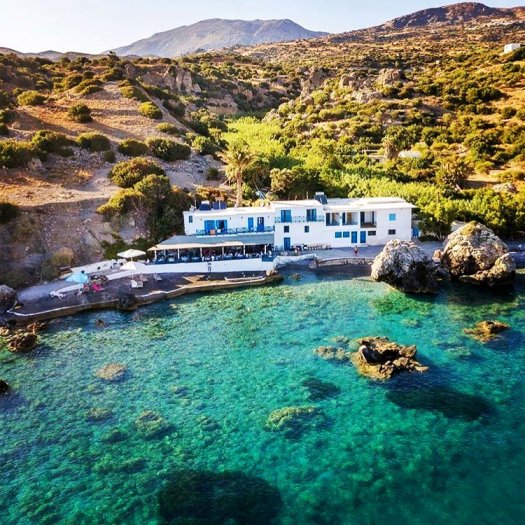 Agia Fotini Beach and taverna.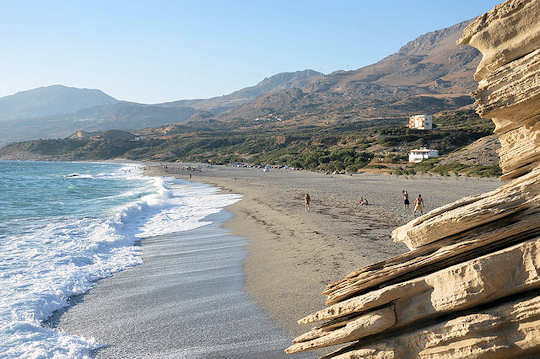 Triopetra Beach is near to Agia Fotini Beach.


Visit Knossos Archaeological site which is 5 km south of Heraklion in central Crete.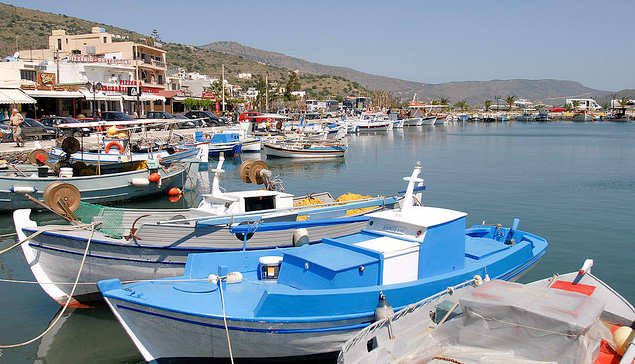 Elounda is a simple fishing village which is now surrounded by some of the most luxurious resorts in Crete.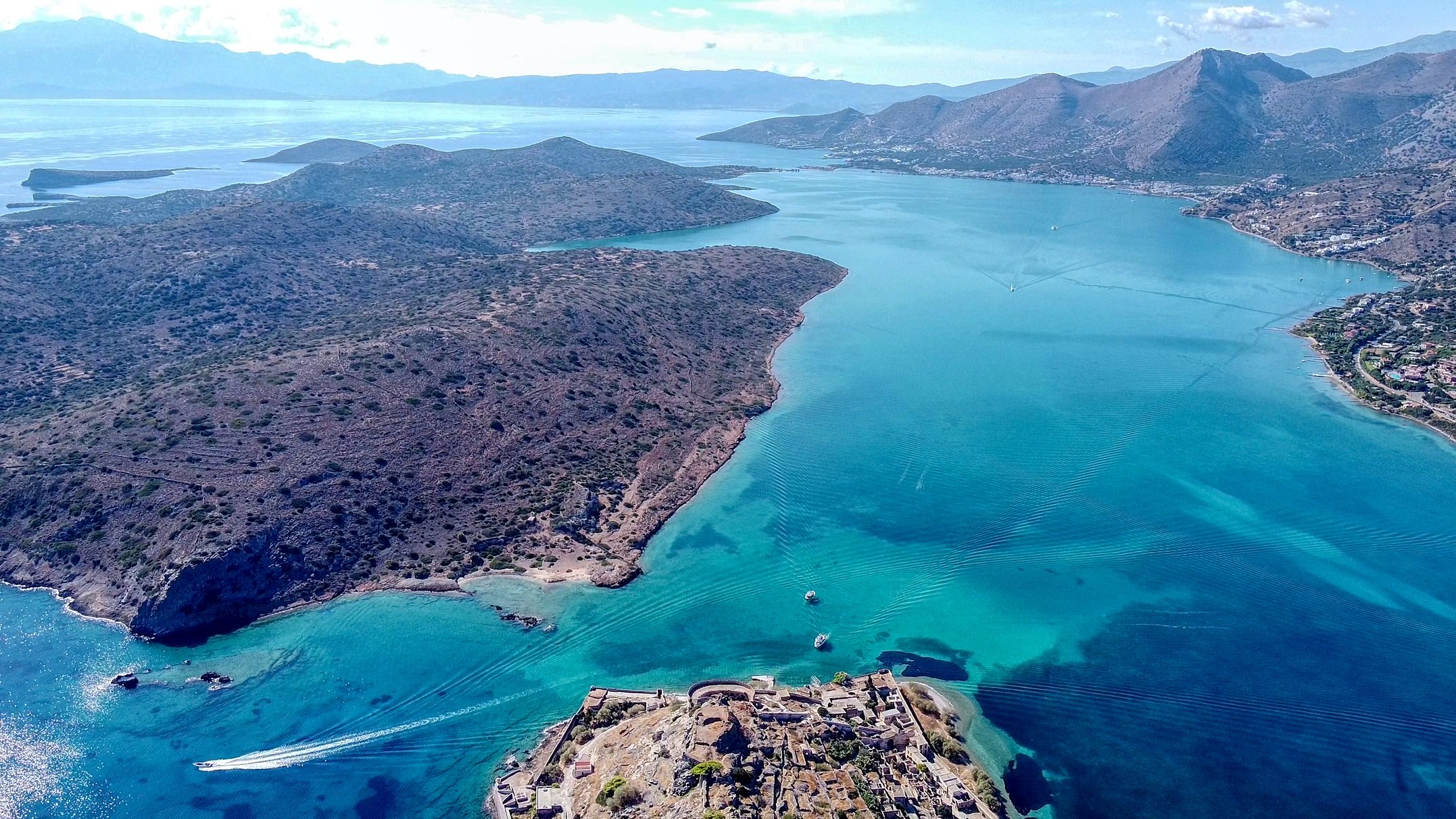 Enjoy Elounda Bay and beaches and visit Spinalonga Island.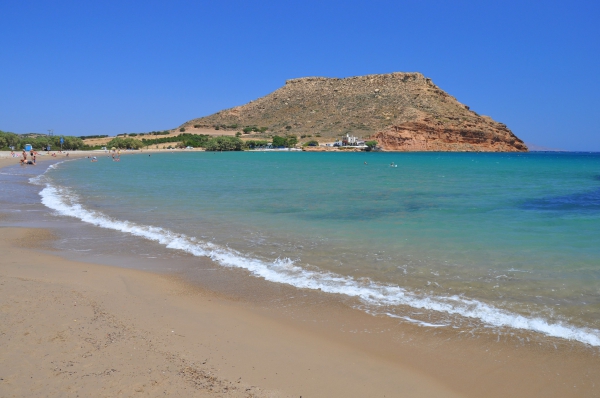 Chiona Beach in eastern Crete.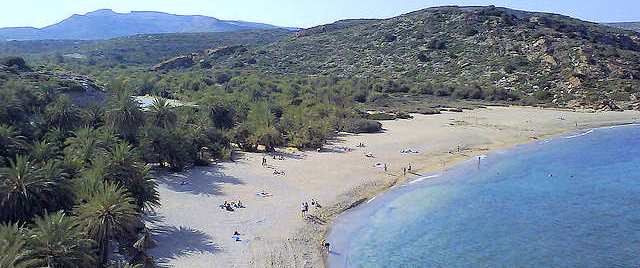 Vai Palm Beach and Forest in eastern Crete is unique. Visit this beautiful sandy beach and lie under the shade of large palm trees.
---
Accommodation

Agia Fotini Elounda and East Crete - all your options for accommodation.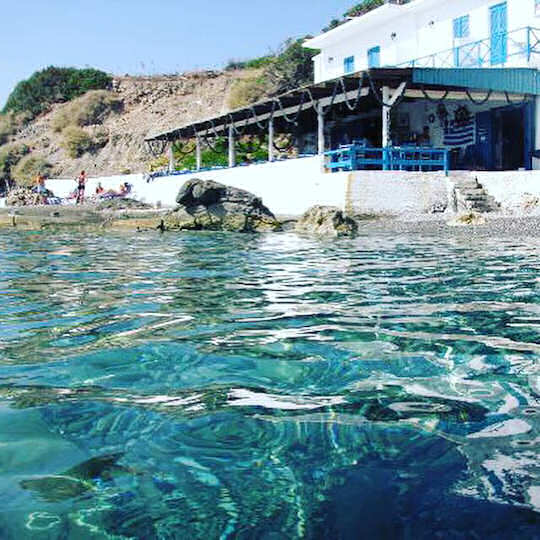 At Agia Fotia Taverna you can rent rooms above and enjoy this tiny little hidden beach.
"If you want to get away from it all, this is the perfect location. You will need a car and the journey is an experience in itself along mountain roads to this beachside taverna with accommodation. There is parking on the hill approach road and a small car park. The view from the apartment's balcony is just spectacular - absolutely heavenly."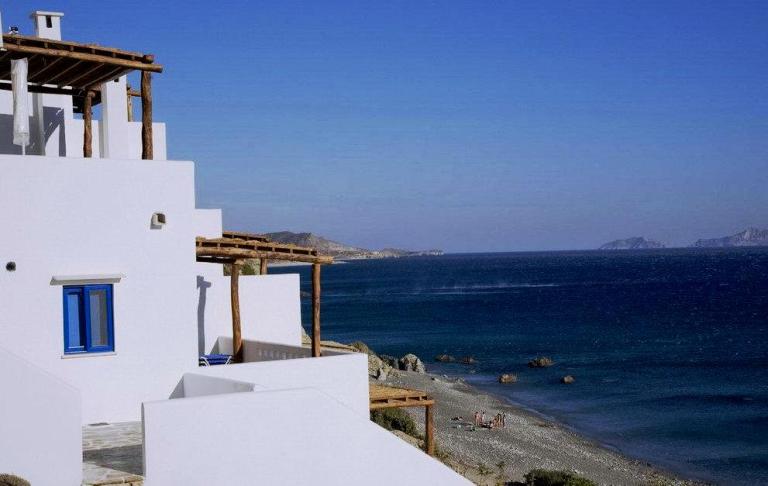 Kionia Apartments are set right on the beach of Agia Fotini in southern Crete. Enjoy stunning sea views from your private space, choose a full kitchen or a kitchenette. There is a taverna right next door.

"Amazing location, very clean apartment with an equipped kitchen, a breathtaking view from the spacious balcony on the sea and the sunset, one minute walking from the beach."
Emilio's House has a sea view at Agia Paraskivi and from here you can drive to Agia Fotini Beach and Triopetra Beach. This holiday home welcomes 6 guests in 2 bedrooms, with 2 sofa beds in the living room. Enjoy the authentic Cretan home with lovely garden and private terrace.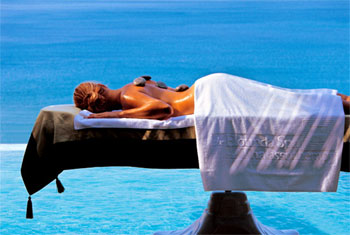 Relax in luxury at the Blue Palace Resort and Spa in Elounda. Elounda is known for its luxury resorts and this is one of the best. Located on pure beachfront, with views to Spinalonga island. Choose from a number of restaurants and bars and get pampered at the world class spa.

Traditional Homes of Crete in Elounda provide guests with an authentic experience of living in Crete.
"It was a lovely and totally genuine old Cretan house, quirky in parts but so cosy and comfortable. The owners were really welcoming."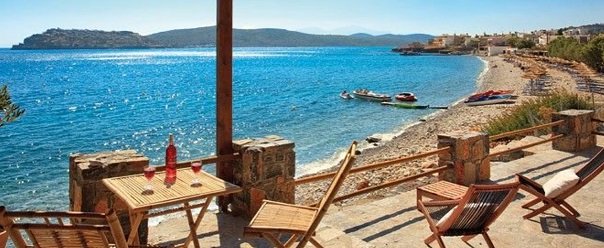 Plaka Beach Cottages - direct beachfront with views to Spinalonga Island and strolling distance to the hamlet of Plaka. Book quickly as these get snapped up.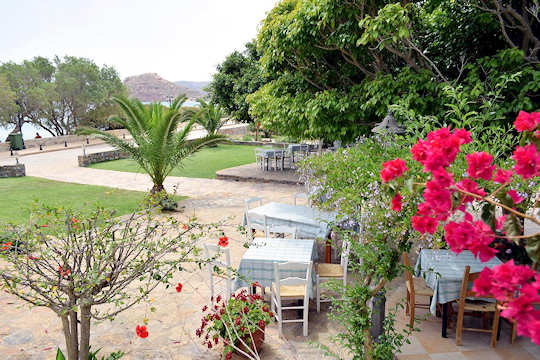 Grandes Apartments at Kouremenos Beach are lovely and simple, comfortable rooms for enjoying your summer holiday just a few steps from the beach.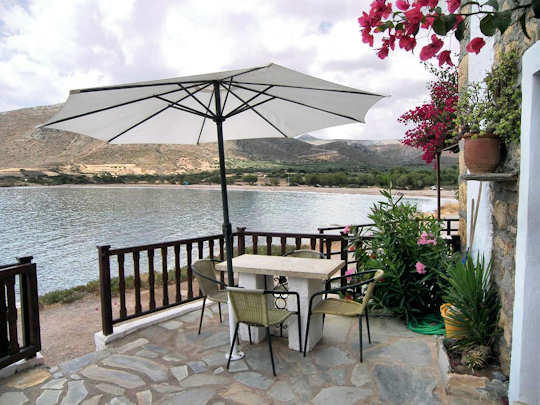 Chiona Cottage sits looking directly over the sea at Chiona Beach just south of Kouremenos Beach near Palaikastro in Lasithi, Crete

---
Getting to Crete
Take a 1 hour flight from Athens to Heraklion with Aegean Airlines or Olympic Air, with many flights available per day.
Or take a 9.5 hour overnight ferry from Pireaus port of Athens to Heraklion port.
More on flights and ferries below.
Car hire in Crete is a really good idea as it is a large island 60 km by 260 km. There is so much to explore.
When you book with our car rental partners - Rental Centre Crete - you are supporting a local company with excellent service and an easy online booking procedure. We are sure you will be well looked after by the team. Choose from hybrid or non-hybrid vehicles.
---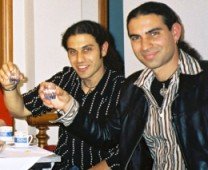 "We trust you have enjoyed these tips from the team at We Love Crete. Evíva!"
Contact us with further questions or feedback. We love to hear about your travels in Kríti and Greece. Let us know of any updates or additions, errors or omissions. Help us make this website the best it can be. Kaló Taxidí!

---
Agia Fotini Elounda and East Crete