Elounda Village
This page may contain affiliate links, see our disclaimer here.

---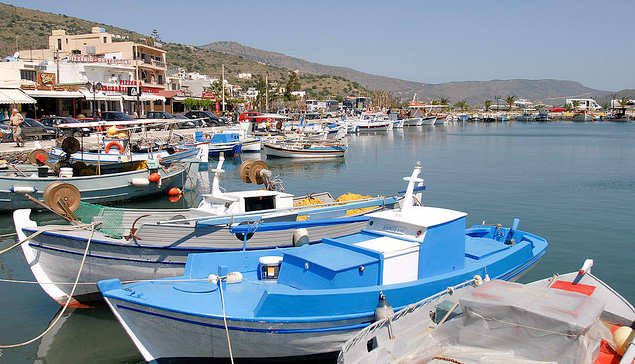 Elounda Village - or Ελούντα is a seaside village 11 km from Agios Nikolaos on the north coast of eastern Crete, sitting on Elounda Bay protected by Kalydon Island with tranquil clear waters, surrounded by numerous smaller villages, mountains, beaches and bays.


Elounda Village

Because of the beauty of the bay and beaches at Elounda, it has become famous. The BBC filmed the TV series "Who Pays the Ferryman" here in the '70s. Many well known public figures have stayed here. There are many luxury resorts dotted about the area, and some high value properties. Elounda Beach, Elounda Bay Palace, Blue Palace and Elounda Mare resorts all nestle along the coastline.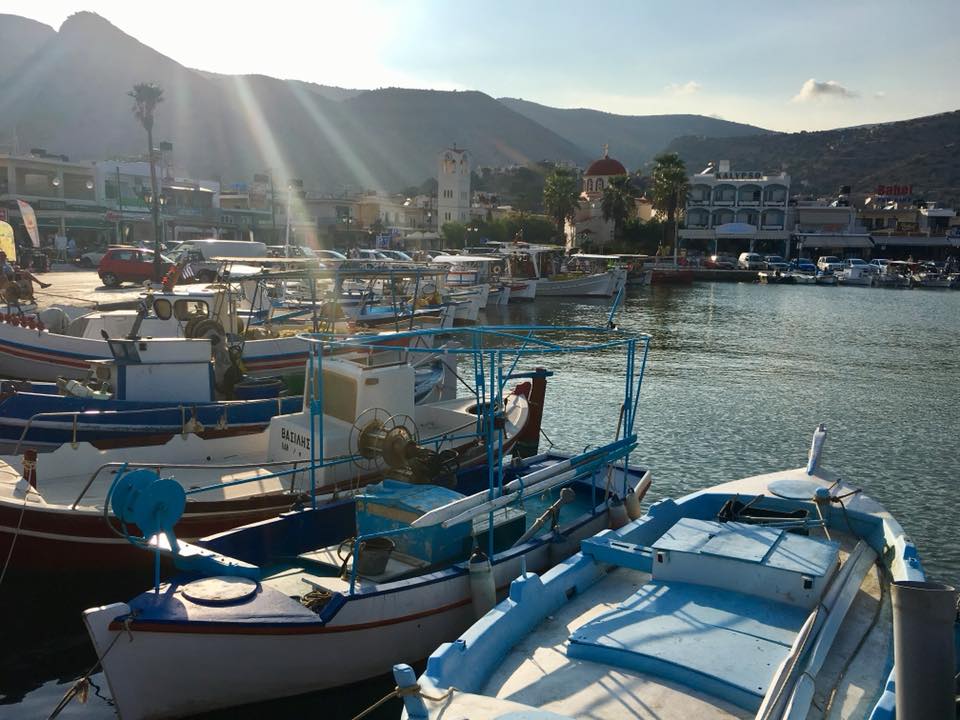 As a result of the visitors, the shopping, tavernas and boutiques of Elounda are very stylish and the village does get very busy in summer. There are plenty of each range of resorts, hotels, accommodation, rooms and domatia to choose from.
More recently, the novel 'The Island' has brought attention to Spinalonga Island, the small coastal hamlet of Plaka just 5 km north of Elounda and was developed into a TV drama series of the same name; 'Το Νησί' or 'The Island'.

---
Elounda Beach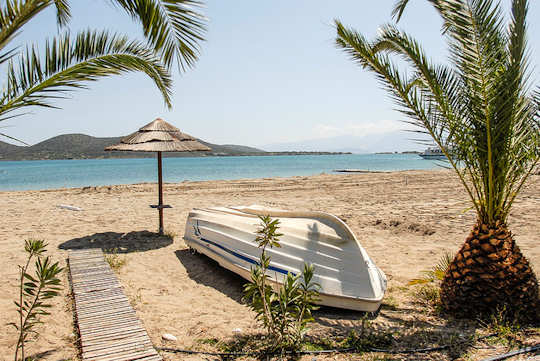 Elounda sits on one of the prettiest, most immaculate bays in Crete. Elounda is on a protected bay, sitting behind the Kolokytha Peninsula and Spinalonga Island.
More about Elounda Beach, an idyllic spot.


---
Tavernas and Restaurants
If you are looking for good authentic Cretan food, seek out a paradosiakí traditional taverna such as To Paradosiakó Ouzeri in Elounda, and ask for fresh hórta wild greens. Pour on plenty of olive oil, squeese on fresh lemon juice and enjoy this simple but splendid dish with your other mezédes.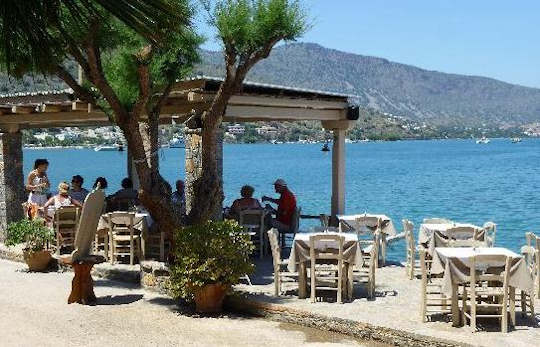 Who Pays the Ferryman Taverna is good for fresh seafood, nostalgia and seaside views, with a local menu and great service.
---
Elounda Village Accommodation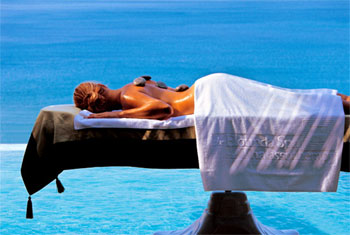 Surrounding Elounda are some of the finest luxury resorts in Crete, or in Greece for that matter.
Both the Blue Palace Spa & Resort and the Elounda Beach Resort are featured on our luxury accommodation page as they offer exquisite services on the beautiful bay of Elounda, surrounded by all the natural beauty of the area.
More accommodation in Elounda with our suggestions

---
Exploring Around Elounda
As an independent traveller, there are so many options of places to explore, with Elounda as your base in eastern Crete, on the bus or in a car. Some places you will need to take a boat to visit.

Nearby the ruins on the island of Spinalonga make a fascinating day tour. The Venetian fortezza from 1579 protected Mirabello Bay but fell into ruin during Turkish rule, after 1913 the island was used as a leper colony, the last of the lepers died in 1953. This area is breathtaking for its scenery, let alone its unusual past.



Nearby Bird Island and Kri Kri Island are protected sanctuaries close by to Elounda village. Take a boat trip including Spinalonga, swimming, snorkelling and the ancient underwater town of Olous.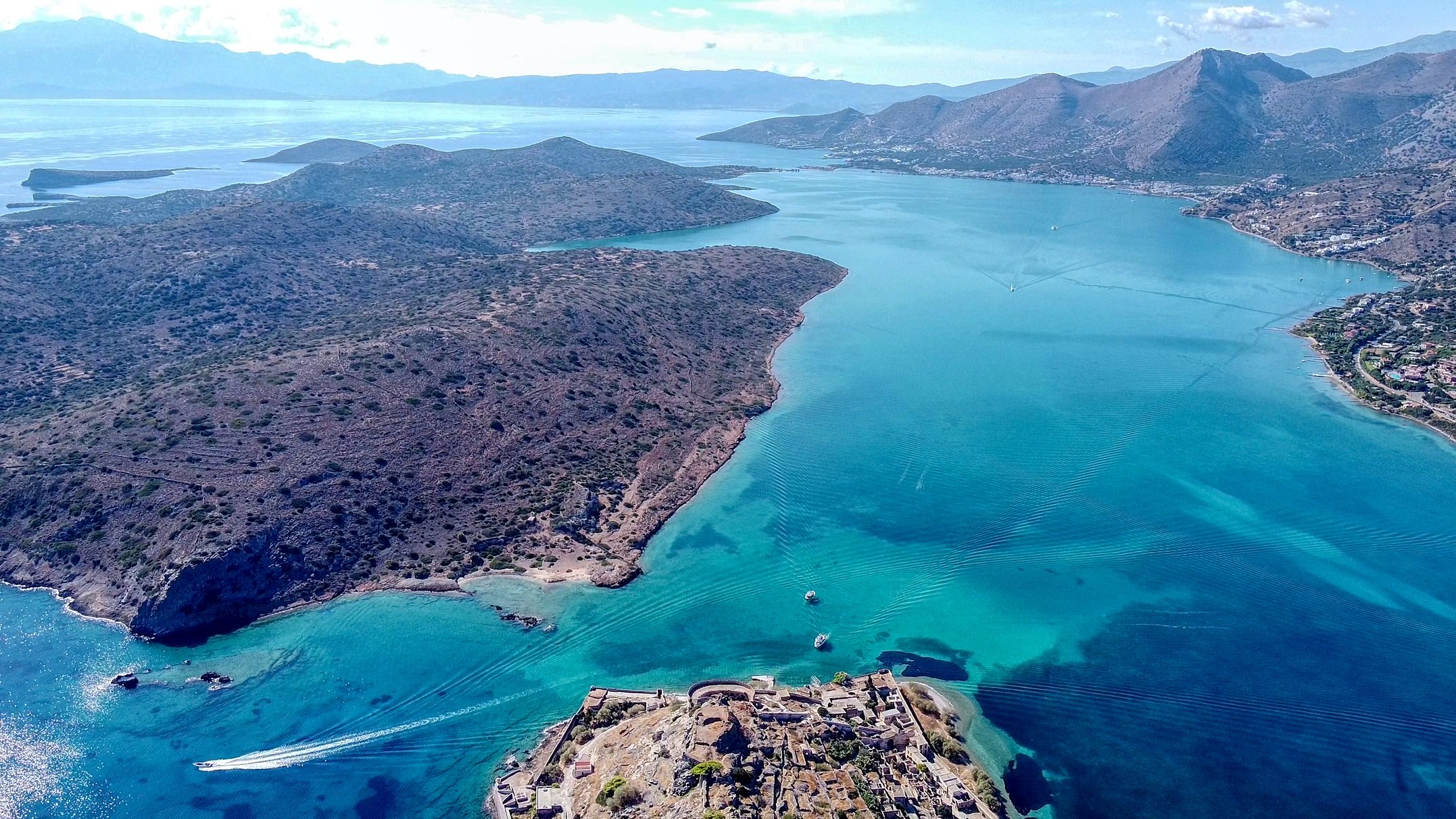 The isthmus between Crete and Spinalonga sank many years ago during an earthquake and so sunk the ruined city of Olous, which is dated perhaps as far back as 3000 BC, today is an interesting snorkelling spot, close to the village, beaches and seaside tavernas.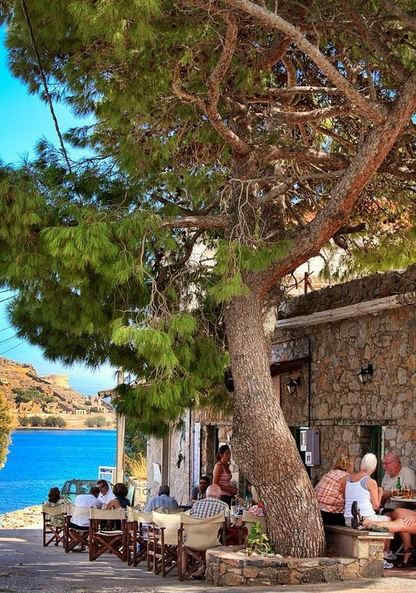 A little to the north is the smaller village of Plaka, once a lazy fishing village it has grown as a result of tourism yet still keeps it charm.
There is a good pebble beach and a handful of fish tavernas with fresh seafood and laid back Greek island life, try Paliria or Thalassa by the water.

Plaka is only 5 km north of Elounda and there are frequent local buses joining the two villages.
Here are Agia Marina Beach and Plaka Beach with large pebbly shores, clear turquoise waters and expansive views.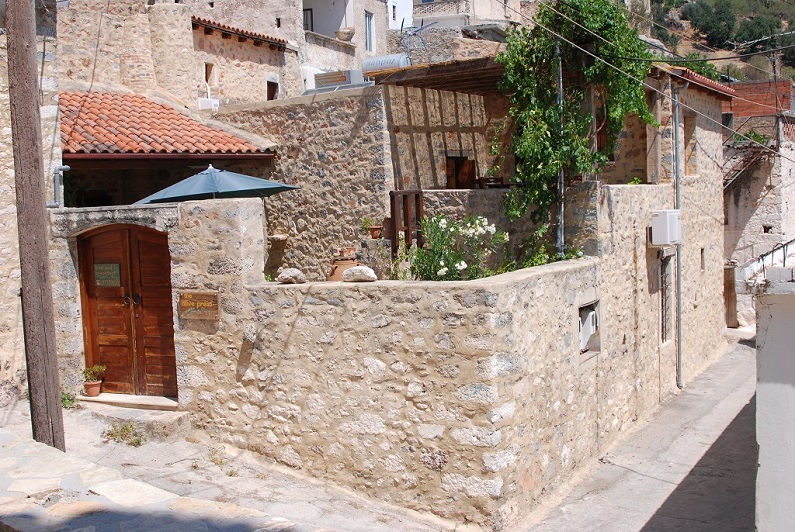 Inland is the village of Kritsá, at the foot of Kastella Mountain, which leads to the Plateau of Katharo. Kritsá is known for its proud Cretan traditions, and makes for a good day trip when included with a walk in the Kritsá Gorge.
Just 3 km from Kritsa is the ancient city of Lato Λατώ, named after the Goddess Lato, also spelt Leto, who was mother to Apollo and Artemis with the God Zeus. This Dorian city dates from 7th Century BC and Olous was its port. An uplifting site with expansive views over Mirabello Bay, and not nearly as crowded as other sites on the island.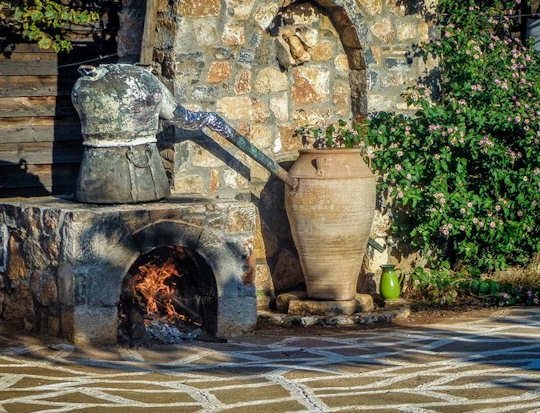 Just 8 km from Elounda village is the Cretan Olive Oil Farm run by locals who share their olive groves, picking, oil factory and many other farm practices with visitors. See the distillation process of raki (left), pat some farm animals or taste the freshly pressed oil.
Call ahead for a cooking or pottery class. Taste some local honey. Take a short tour and learn about the traditional land practices, especially all about the olives, which are at the heart of Crete's farming.
Don't forget to try some tsikoudia or raki, the clear, strong, local spirit made from grape pomace after the wine pressing.
---
Video of Elounda
See below a lovely video of the bay and scenery, Spinalonga, the old mills on the isthmus and ruins of Olous.
Day dreaming of a luxury escape to Crete - this video features Elounda Bay and resorts.
---
On the Map
Below you will see the location of the village on the map of Crete.
---
Getting Here
Take the national road to Elounda village from Heraklion to Elounda which is 70 km, driving east of Heraklion via Agios Nikolaos. Arrive into Heraklion from Athens, the flight time is around 1 hour, the ferry trip takes about 9 hours. Ferries generally depart Pireaus in the evenings, giving you a restful overnight crossing. For this reason it is best to book a cabin. Rates vary, so check on the information below.
Ferries also arrive into Heraklion from Santorini, in summer the crossing takes only 2 hours in the super fast jets.

Arrive into Elounda by flights, ferries, bus or hire car with the information below.
Car hire in Crete is a really good idea as it is a large island 60 km by 260 km. There is so much to explore.
When you book with our car rental partners - Rental Centre Crete - you are supporting a local company with excellent service and an easy online booking procedure. We are sure you will be well looked after by the team. Choose from hybrid or non-hybrid vehicles.
---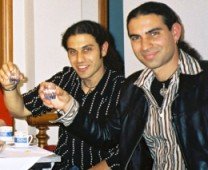 "We trust you have enjoyed these tips from the team at We Love Crete. Evíva!"
Contact us with further questions or feedback. We love to hear about your travels in Kríti and Greece. Let us know of any updates or additions, errors or omissions. Help us make this website the best it can be. Kaló Taxidí!

---