Luxury Accommodation Crete
Luxury Accommodation Crete - for those looking for pure relaxation and pampering. Choose from our carefully selected luxury and spa recommendations below. The world is at your fingertips in Kriti.
Kriti has been a destination for travellers seeking the finer things in life for centuries. Modern Cretan hospitality leaves nothing to be desired, with designs, furnishings and luxury service offerings of world standards. For choices on this island have diversity and quality to suit the discerning traveller.
See our interactive map below showing all our selections within Crete, making it easy to plan your holiday.
From west to east we present our selections of delightful spa retreats in Crete...
---
Chania Region
In the West

Luxury Accommodation Crete
Casa Delfino
9 Theofanus Street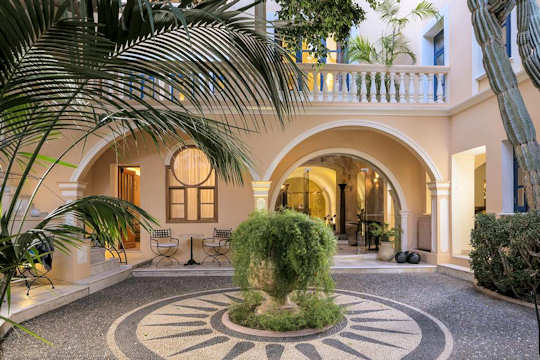 Casa Delfino, Chania, Crete
Located in Chania town, this former mansion dates from 17th century. It has been restored and converted into an exclusive hotel with exquisite taste. From the mosaic in the courtyard, to the rooftop terrace with beautiful views over Chania harbour, everything is quality at Casa Delfino.
Tucked in behind the harbour amongst the narrow streets of old Chania, the Delfino is a twist and a turn only from the harbour with its endless ribbon of cafes and tavernas by the waterfront.
Casa Delfino is located in the small narrow streets of Chania's old town, seconds from the Venetian harbour lined with international class boutiques, art galleries and tavernas. For its location alone, it is a magical choice.
Once inside the high walls of the entrance courtyard, however, the world melts away and a sanctuary envelopes the weary traveller. Tastefully renovated from a private mansion, this magnificent home was built in the 17th century.
Now offering luxury in its exclusive 22 suites, services include relaxing massage. Choose from a standard room, a one bedroom apartment, a two bedroom suite, a two bedroom apartment, a honeymoon suite or the penthouse suite.
The small private bar leads into the relaxing courtyard, with soft green tones from the trees contrasting with the sandy colours of the mosaique floor, providing a candlelit evening or fresh breakfast experience.
The views from the rooftop terrace of Chania harbour, over Chania town to the White Mountains and down into the narrow laneways of Chania old town are enjoyed by all guests, accompanied by a drink or snack from the terrace bar, whilst relaxing on teak lounge chairs under shady umbrellas, certainly one of the best ways to experience the ambience of Chania harbour.
Luxury Accommodation Crete is proud to select Casa Delfino as one its recommended luxury experiences in Kriti.
More information and bookings for Casa Delfino, Chania

---
---
Luxury Accommodation Crete
Halepa Hotel
El. Venizelou Street 164, Chania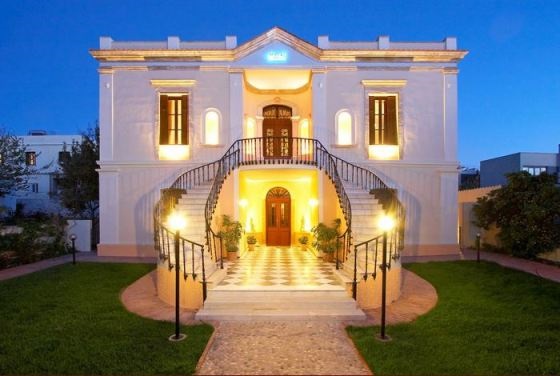 The Halepa Hotel is a small boutique hotel designed especially for those wanting an intimate elegant experience.
Located minutes from the centre of Chania town, in the west of the island, this is a unique atmospheric hotel sure to charm even the most experienced luxury travellers.
The historic building, in magnificent New Classical style, was built in the 1800's. 
The entrance hall (above) of the Halepa Hotel is an entrance to another time and another world, where visitors can sit back and relax, and be served in elegance and style. Luxury Accommodation Crete is proud to present the Halepa Hotel, Chania.


Information and bookings for the historic Halepa Hotel, Chania
---
Luxury Accommodation Crete
The Rock Houses
Platanias, Chania
The Rock Houses are two luxury villas located just outside the village of Platanias on the north coast of the island of Crete in Greece, just 15 km from Chania town.
Platanias is a dynamic village due to its location on magnificent sandy beaches, and all handy facilities can be found here, as well as wonderful tavernas, cafés and a lively late night music scene. Opposite the village sits Theodorou island; a lovely view from the hillsides of the village.
The sandy beach at Platanias is well organised and can get busy in summer months. There is a small modern marina, where day trips can be arranged to visit the island and enjoy the seaside coves, diving, snorkelling and spotting the kri kri native goats on the island.
The recently constructed stone and wood villas are wonderful inspirations of rural comfort and modern luxuries. Each villa has been carefully fitted out with warm tones to complement the rich archways, stone floors, wooden beams, fireplaces and alcoves. Modern appliances in the kitchens and audio video equipment mean every modern need is met.
Each villa can accommodate up to 4 guests and is equipped with self-catering kitchen, heating and hydromassage baths and other surprise luxuries.
Offering Crete at its best with privacy and luxury, the Villa Melody and Villa Rhapsody are a haven in a beautiful location in central Crete. Luxury Accommodation Crete is proud to select these beautiful rural retreats.
Guest comment: "This was our first visit to Crete and we had a relaxing and wonderful stay in villa Rhapsody! It was clean, well equipped and even better then described on the website. Fantastic villa - superb location within walking distance to supermarkets, restaurants and the beach. We would definitely recommend it to anyone who is planning to travel to Crete. Yioula and her family were perfect hosts."

More information about The Rock Houses...
---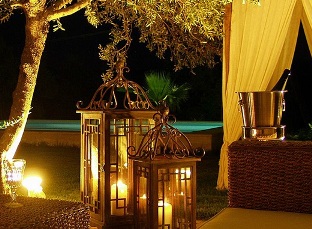 Rethymnon Region


In the Central West
Luxury Accommodation in Rethymnon...
---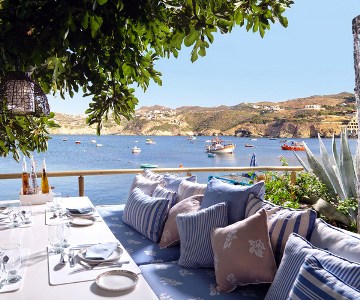 Heraklion Region

In the Centre of Crete
Luxury Accommodation in Heraklion...
---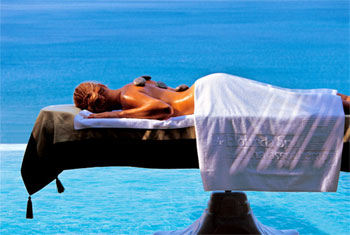 Lasithi Region
In the East of Crete
Luxury Accommodation in Lasithi...
---
Locate all the selected luxury accommodation Crete marked on this interactive map, making it easy to choose your guest house by location within Crete.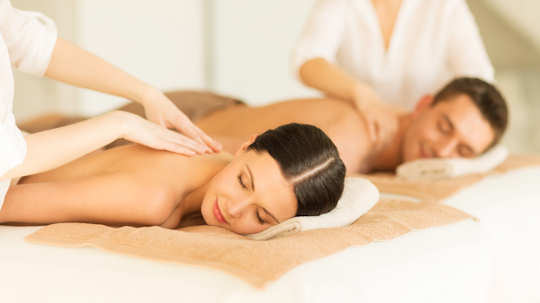 ---