Luxury Accommodation Crete
Luxury Accommodation Crete - are you looking for pure relaxation and pampering. Choose from our carefully selected luxury and spa recommendations below. The world is at your fingertips in Kriti.
Are you looking for the insider guides for any of these?
history and charm
style and elegance
service, service and attentive service
quiet, exclusive and sophisticated boutique accommodation
world-class spa, beauty and health services?

Kríti has been a destination for travellers seeking the finer things in life for centuries. Modern Cretan hospitality leaves nothing to be desired, with designs, furnishings and luxury style offerings of world standards, and service incorporating the proud Cretan DNA for true sharing and hospitality, encapsulated in the Greek notion of 'philoxenía'.
For so many choices on this island have diversity and quality to suit you, the discerning, independent traveller.
See our interactive map below showing all our selections within Crete, making it easy to plan your holiday.
From west to east discover below our selections of delightful luxury and spa experiences in Crete...


---
Chania Region
In the West

Luxury Accommodation Crete
Casa Delfino
9 Theofanus Street, Chania Old Town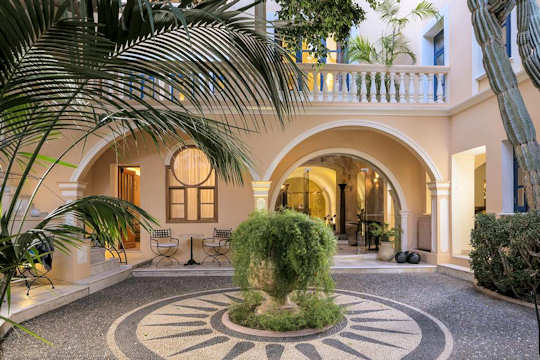 Casa Delfino, Chania, Crete
Located in Chania town, this former mansion dates from 17th century. It has been restored and converted into an exclusive hotel with exquisite taste. From the mosaic in the courtyard, to the rooftop terrace with beautiful views over Chania harbour, everything is quality at Casa Delfino.
Tucked in behind the harbour amongst the narrow streets of old Chania, the Delfino is a twist and a turn only from the harbour with its endless ribbon of cafes and tavernas by the waterfront.
Casa Delfino is located in the small narrow streets of Chania's old town, seconds from the Venetian harbour lined with international class boutiques, art galleries and tavernas. For its location alone, it is a magical choice.
Once inside the high walls of the entrance courtyard, however, the world melts away and a sanctuary envelopes the weary traveller. Tastefully renovated from a private mansion, this magnificent home was built in the 17th century.
Now offering luxury in its exclusive 22 suites, services include relaxing massage. Choose from a standard room, a one bedroom apartment, a two bedroom suite, a two bedroom apartment, a honeymoon suite or the penthouse suite.
The small private bar leads into the relaxing courtyard, with soft green tones from the trees contrasting with the sandy colours of the mosaique floor, providing a candlelit evening or fresh breakfast experience.
The views from the rooftop terrace of Chania harbour, over Chania town to the White Mountains and down into the narrow laneways of Chania old town are enjoyed by all guests, accompanied by a drink or snack from the terrace bar, whilst relaxing on teak lounge chairs under shady umbrellas, certainly one of the best ways to experience the ambience of Chania harbour.
One of our most recommended luxury experiences in Kriti.
More information and bookings for Casa Delfino, Chania

---

Luxury Accommodation Crete
Domus Renier Boutique Hotel
41 Akti Kountourioti & Moschon Streets, Chania Old Town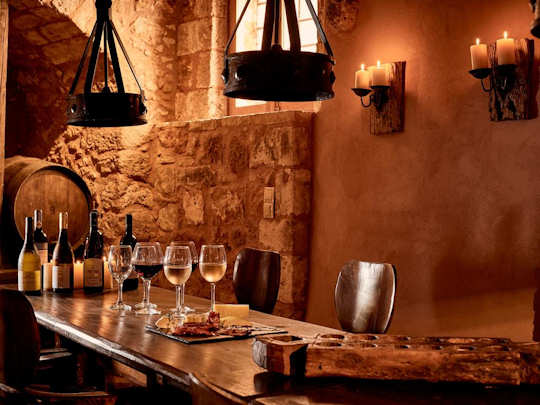 This stylish small hotel is located within the walls of the old town, close to the Venetian harbour and the Venetian lighthouse.
This exquisitely restored historic building has won architectural awards for the grace and skill involved in bringing the character of the home to life in a modern, comfortable and unique boutique hotel.
Guests rave about their stays here, it is not just a hotel, it really is an experience of the heart and mind of Crete.
Plush, elegant, romantic, modern, stylish, with clean lines and rough stone walls contrasting to create a delicious paradigm shift in your sensations.
The Domus Renier Boutique Hotel is a historic hotel with harbour views in one of the gems of Crete - Chania. Feel the relaxation of body and soul.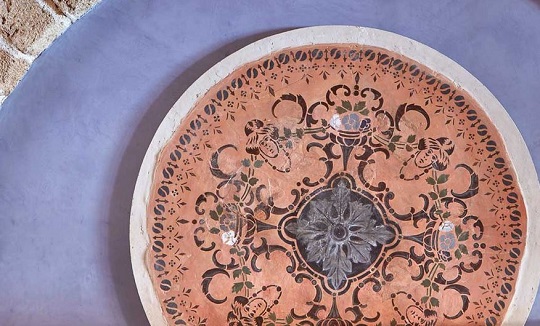 ---

Luxury Accommodation Crete
Serenissima Boutique Hotel
4 Skoufon Street, Chania Old Town


Romance is mixed in the stucco of the walls of this building, and woven through every fabric of the furnishings.
Welcome to your romantic tryst in Chania Old Town.
The Serenissima Boutique Hotel is a private and exclusive residence from which to enjoy your couple's magic getaway in Crete, whether for a special occasion or for making some memories.
With delicious breakfasts delivered to your room, and a gourmet pillow menu, you lovebirds might not want to leave the room!
Dare we say...honeymoon...?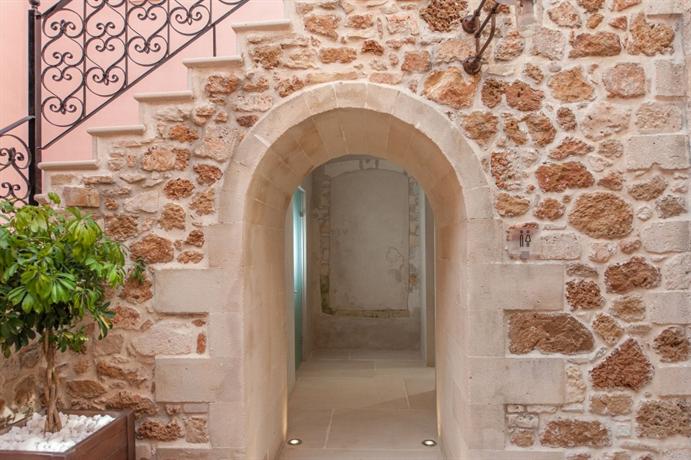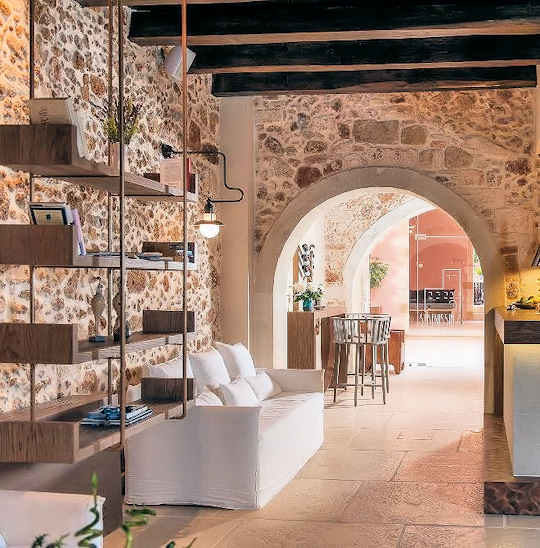 ---
Luxury Accommodation Crete
Halepa Hotel
El. Venizelou Street 164, Chania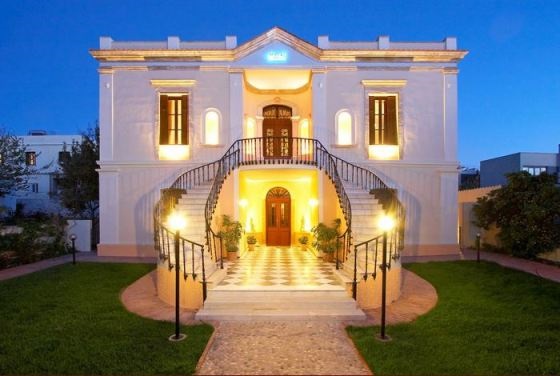 The Halepa Hotel is a small boutique hotel designed especially for those wanting an intimate, elegant experience.
Located minutes from the centre of Chania town, in the west of the island, this is a unique atmospheric hotel sure to charm even the most experienced luxury travellers.
The historic building, in magnificent New Classical style, was built in the 1800's. 
This 3 star hotel has 5 star historic significance and grace, with comfort and excellence at its heart.  A very different choice in Chania.

The entrance hall (above) of the Halepa Hotel is an entrance to another time and another world, where visitors can sit back and relax, and be served in elegance and style.

---
---
---
---
Locate all the selected luxury accommodation Crete marked on this interactive map, making it easy to choose your guest house by location on the island.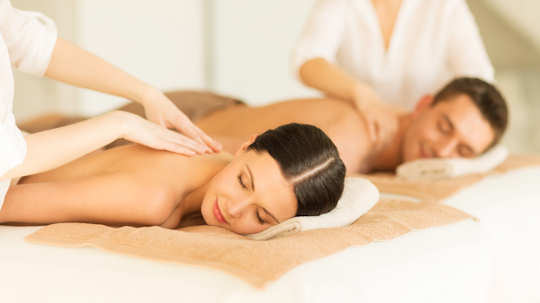 ---
Getting to Crete
Luxury Accommodation Crete - visitors may utilise the international airports at Chania CHQ or Heraklion HER with details below.
See tips for which airport to choose in Crete here...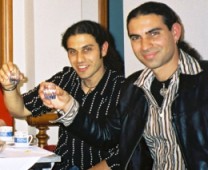 "We trust you have enjoyed these tips from the team at
We Love Crete. Evíva!"
Contact us with further questions or feedback. We love to hear about your travels in Kríti and Greece. Let us know of any updates or additions, errors or omissions. Help us make this website the best it can be. Kaló Taxidí!
---