Spa and Wellness East Crete

This page may contain affiliate links, see our disclaimer here.

---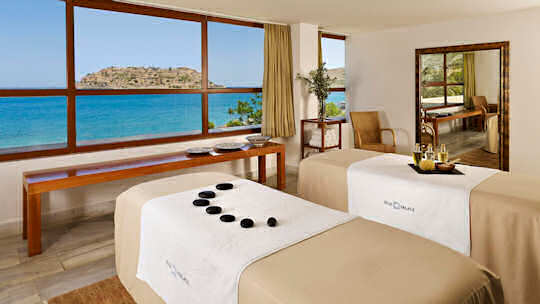 Spa and Wellness East Crete - tips for a stylish, relaxing stay in the east of Crete, visit some of the most beautiful beaches in the Mediterranean.
Featuring Elounda hotels and pampering and rejuvenation is on the menu at all of these exquisite resorts and wellness retreats.
---
Blue Palace Resort & Spa
Elounda, Lasithi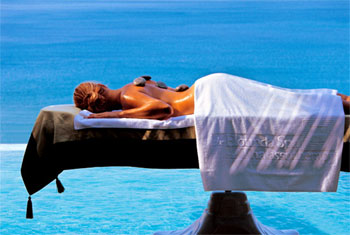 Spa and Wellness East Crete - Blue Palace Spa and Resort - this Spa and Thalasso Therapy Centre has consistently been recognised as the Best Spa in Greece.

Sitting high on a dramatic coastline looking over the beautiful Elounda Bay, peninsula and the fascinating island of Spinalonga with its Venetian castle, Blue Palace Spa & Resort is located in one of the most luxurious locations in Crete, with quality resorts dotting the coast. Close by are the village of Elounda and the charming cosmopolitan town of Agios Nikolaos, just 70 km from Heraklion's international airport.

Thalassa - meaning 'sea' in Greek, combined with 'therapia' for therapy, is a traditional therapy that became an alternative therapy, which is now becoming a welcome accepted therapy for stress reduction and wellbeing.

Sea Therapy includes salt water and the natural elements such as seaweed, thermal clay and plankton. Soothing mud wraps, stone therapies and a wide variety of face and body masks are offered, for complete rejuvenation of body mind and spirit.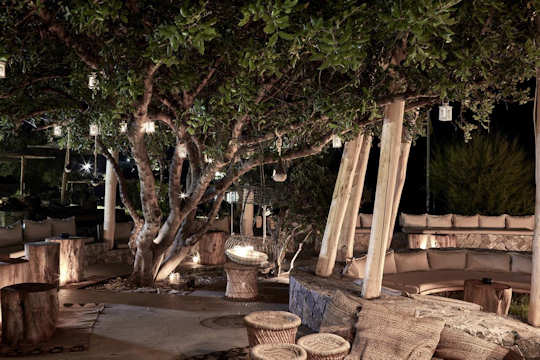 Garden restaurant at the Blue Palace Resort

Five stylish restaurants and two bars ensure that guests are nurtured and treated to the very best Greek and Cretan cuisine, based on the island's fresh, healthy produce.

Aesthetics, too, are an important part of the healing and recuperation process, and every detail has been designed at the Blue Palace to revitalise the senses, promoting calm and wellbeing.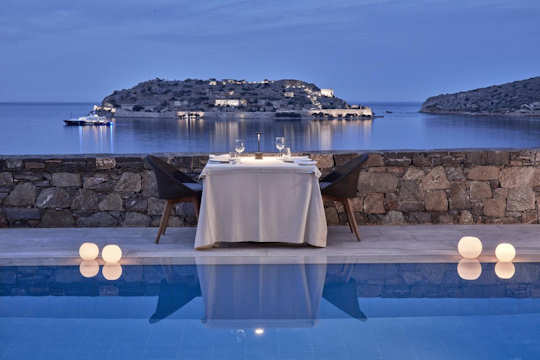 Arrange for private dining with a view to Spinalonga Island
---
Spa and Wellness East Crete
Elounda Beach Hotel & Villas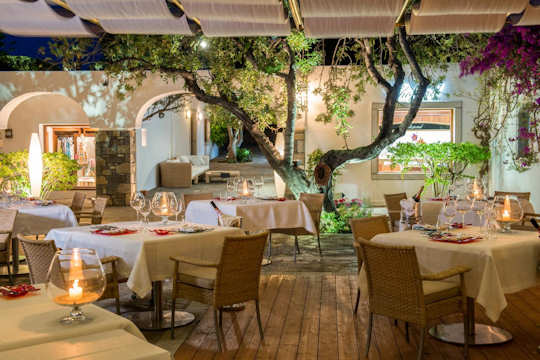 Elounda Beach Hotel & Villas - on a large, beautiful beachfront property on Mirabello Bay just 9 km from Agios Nikolaos and 2 km from Elounda.
This is a very large resort, and so it will not be to everyone's taste. It is one of the first in the Elounda area, opened in 1971. Its reputation comes before it, voted in the readers' choice gold list by Condé Nast Traveler and 'Pure Decadence' award from Elite Traveler, this is one of the elite accommodations on Kriti.
The service is of a very high standard, and all facilities included, you name it, it's offered, but it is again the physical beauty of Mirabello Bay which wins us over.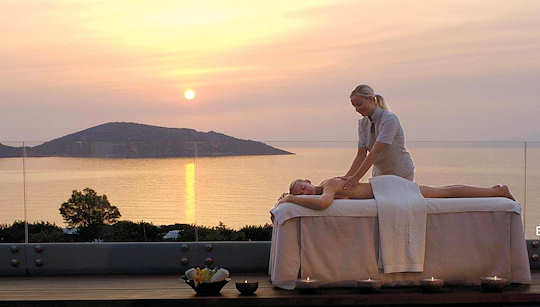 As part of the Leading Hotels of the World group, the resort has the highest standards of presentation and aesthetics. With nine restaurants and several bars, the variety of cuisine on offer is wonderful.
The Elounda Spa and Wellness Centre, appointed one of the Leading Spas of the World, offers a range of treatments with natural ingredients, including body wraps, chakra balancing, detoxification, exfoliation and aromatherapy.
The centre won the 2018 Best Wellness Retreat in Greece.

This has been the flagship of Cretan hospitality and resorts for many years and it can be seen why Crete gained her reputation for excellence amongst European resorts.
---
Spa and Wellness East Crete
Sitia Spa Resort Lasithi

Spa and Wellness East Crete - Karamali Avenue, Sitia, Lasithi
The Sitia Beach Spa is located on beachfront just 300m stroll from the harbour promenade and centre of Sitia in the east of the island of Crete in Greece.
Sitia, 70 km from Agios Nikolaos, is one of the most untouched towns of Crete, with a large harbour and busy town, built on the hills rising up from the beautiful Sitia bay. With a local airport and large ferry dock, it serves passengers from Kassos, Karpathos, Rhodes and beyond, as well as being an agricultural hub for the local expansive olive and grape farming.
The town is one of our favourites in Kriti due to its hubbub of activity, spic and span centre, long promenade along the bay and never ending options for cafés and tavernas by the water.
To the east of the harbour and town is a long sand and pebble beach with small waves, looking out over the large bay and hills beyond.

The resort, with both hotel style rooms and bungalows, offers a spa wellness centre with a gorgeous modern facility and gym, pools and treatment rooms. Some rooms have a sea view, others do not, so remember to request this.
The spa treatments include massage, body treatments, feet and hand treatments, mother-to-be special treatments, a green mud mask wrap, day combinations and beauty treatments.
The latest body wraps such as exotic lime and ginger salt glow will have you feeling clean and fresh like new. The exotic frangipani body nourish wrap leaves a moisturised all-over sensation.

---
7 Day Wellness Retreat
Spa and Wellness East Crete
Yogini Wellness
Aspros Potamos, Makri Gialos
Lasithi, Crete

7 Day Wellness, Yoga and Pilates Retreat in Eastern Crete - this retreat in the south of Crete near Makrys Gialos Beach will nurture your soul.
Allow the facilitators Despina and Eleftheria to lead you through a combination of yoga, pilates, dance therapy sessions, and offers you a wide range of practices.
The full retreat includes:
Yoga classes - Hatha, Nidra and Ashtanga yoga

Pilates practices
Yoga meditation therapy
Pranayama and chanting of therapeutic mantras
Partner Thai yoga therapeutic massage
6 nights accommodation
Dance therapy sessions
Daily vegetarian meals
Accommodation for the wellness retreat is at Aspros Potamos traditional ecovillage
---
On the Map

See all the selected Spa and Wellness East Crete accommodation in Crete marked on this interactive map, making it easy to choose your hotel or guesthouse by location within Crete.


Getting Here
Take a 1 hour flight from Athens to Heraklion with Aegean Airlines or Olympic Air, with many flights available per day.
Or take a 9.5 hour overnight ferry from Pireaus port of Athens to Heraklion port.
More on flights and ferries below.
Car hire in Crete is a really good idea as it is a large island 60 km by 260 km. There is so much to explore.
When you book with our car rental partners - Rental Centre Crete - you are supporting a local company with excellent service and an easy online booking procedure. We are sure you will be well looked after by the team. Choose from hybrid or non-hybrid vehicles.
---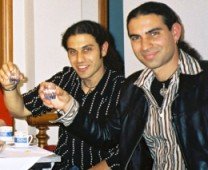 "We trust you have enjoyed these tips from the team at We Love Crete. Evíva!"
Contact us with further questions or feedback. We love to hear about your travels in Kríti and Greece. Let us know of any updates or additions, errors or omissions. Help us make this website the best it can be. Kaló Taxidí!

---
Spa & Wellness Accommodation East Crete