Where to Stay on Hydra

This page may contain affiliate links, see our disclaimer here.

---
Where to Stay on Hydra - we have chosen small hotels and guesthouses within a short walking distance to the port.

We love Hydra. It is so different from anywhere else in Greece. It certainly has its own character. As it is close to Athens, it is popular with both Athenians and travellers, and one of the busiest harbours; full of large ferries, small yachts and other craft.
Back from the port, however, the lack of cars or any motorised vehicles (except the council trucks) makes the town feel like a village.
The small lane ways have never needed to be widened, and the pedestrian pathways are dotted with trees. We saw some of the skinniest stena or lane ways we have ever seen in Greece, here in Hydra!
We have chosen 4 small hotels and guesthouses for you, within a short walking distance to the port, and 4 villas a little further out from Hydra port.
---
Accommodation

The Orloff Boutique Hotel is a small, boutique hotel situated in a historic mansion dating from 1796 with only ten rooms and plenty of local character. With understated charm, this hotel still seems like a local home, and its beautiful thick walls provide cool rooms, even under the hot summer sun.


The Leto Hotel is also within close walking distance to the port. It is small, airy and spotless; the staff pay great attention to detail. With a gym and sauna this is your stylish 5 star residence in Hydra. An impressive hotel. Ask for a balcony room, or choose from a range of room sizes for singles all the way up to family suites. With a 24 hour reception, you will be well looked after.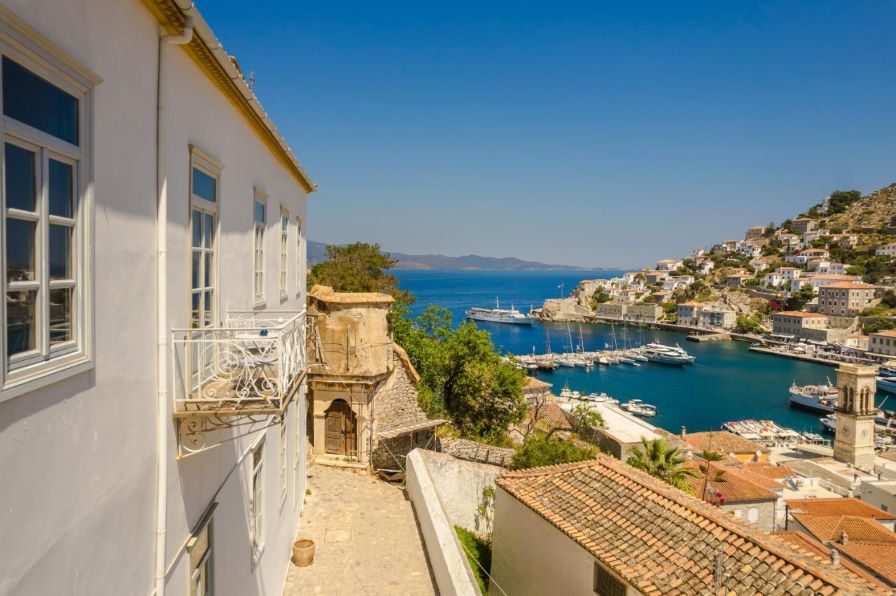 For chic and stylish, with balcony views over the terracotta rooftops and the port, the small and charming Hotel Hydra is the place to choose. With only eight rooms, this hotel is quiet and spacious. With healthy linen and bedding, yoga classes and massage available, this lovely guesthouse will ensure your wellbeing. One of the nicest hotels in Hydra.


A short stroll from the harbour, in a quiet part of town is the Piteoussa Guesthouse, with plenty of character and touches of modern style. Pets are allowed. This guesthouse is a hop skip and jump away from the main port, but still very quiet, with large trees in the courtyard and birdsong to greet you. Wonderful attentive service makes this a home away from home. 


---
Where to Stay on Hydra

Beautiful accommodation a little further from the port...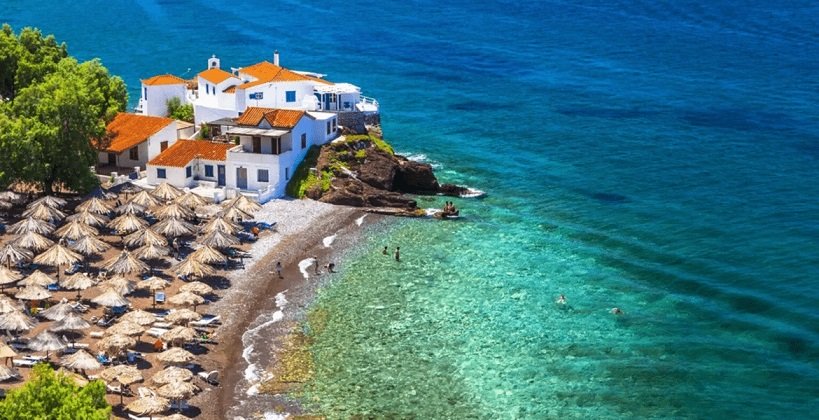 Choose from four different villas close to Vlichos Beach (above) at Erato Villas. Walk down steps to the sandy beach, enjoy the views over the Gulf of Hydra, relax on your large outdoor terrace.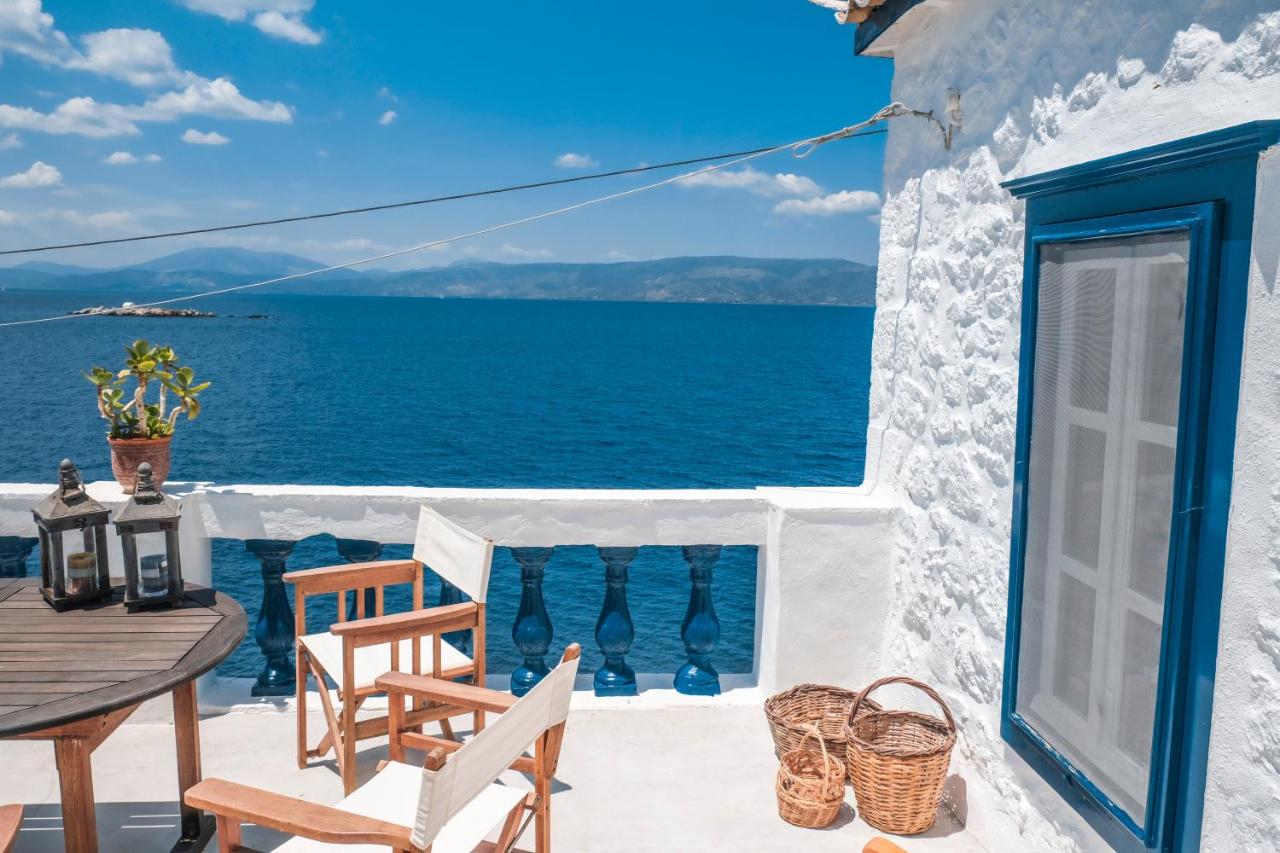 Just 800 metres from Avlaki Beach and a short 20 minute stroll to Hydra port Lotus Home Sweet Home is a typical Greek style home with loads of character, a beautiful location and stunning views over the endless blue. With comfortable accommodation for 6 guests, enjoy Avlaki Beach or Vlichos Beach easily from here.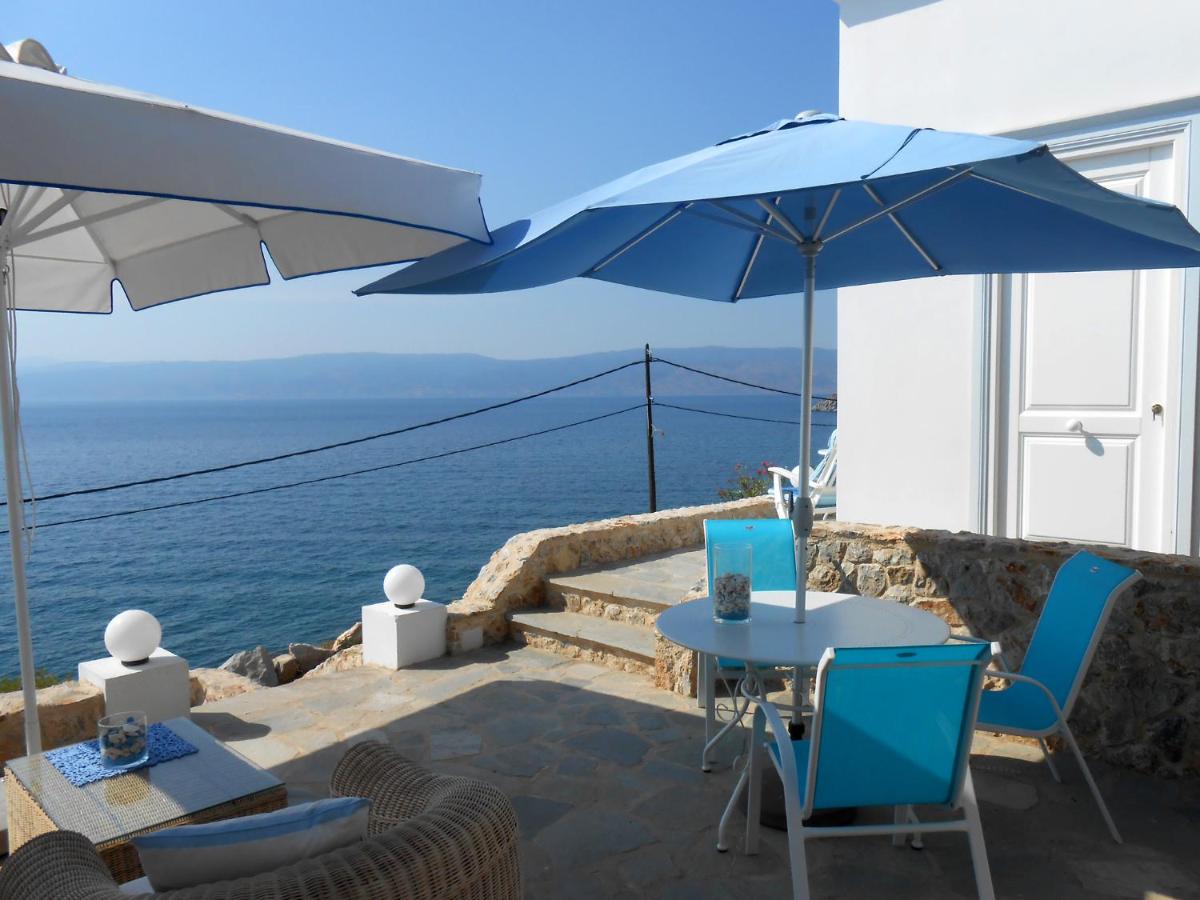 Hydra Vista Pearl Villa sits overlooking the sea not far from Vlichos Beach. This villa offers 1 bedroom, 1 bathroom and welcomes 3 guests comfortably. Cross a quiet road to a pebble swimming beach. An ideal spot to find peace and quiet.


Villa Ostria is a paradise for nature lovers. It sits on the bay at Vlichos, built entirely on the rock on the small peninsula. This is the quintessential Greek islands vacation experience.
Relax by the bays and stroll to the stunning beaches. This comfortably appointed villa with characteristic Hellenic charm welcomes 5 guests.
---
Exploring Hydra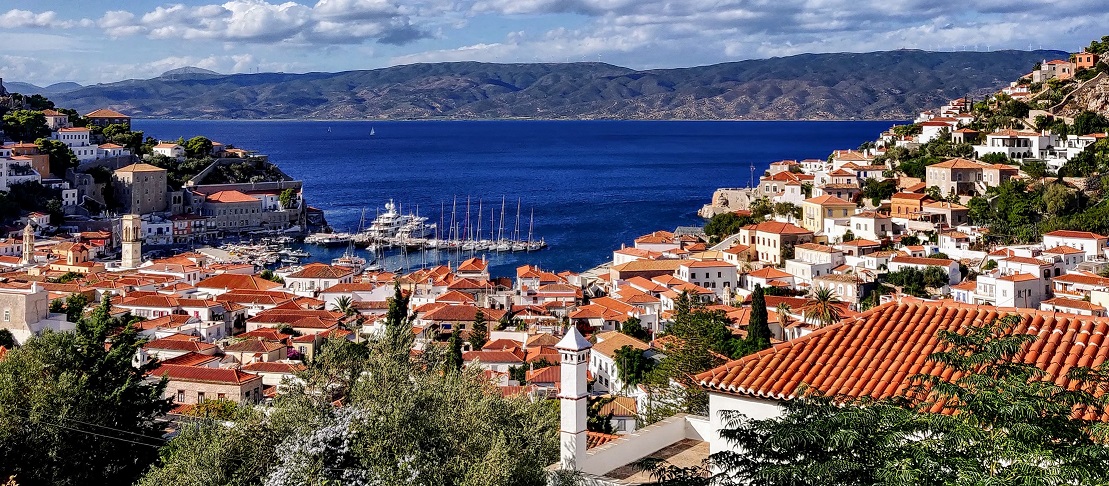 Looking around town, enjoy
the narrow lane ways
horse or donkey rides
local museums
distinctive architecture
the Virgin Mary Cathedral
visit the Lanzaros Koundouritis Historical Mansion
take a historical walking tour

Further from the port, explore
Spilia rocky seaside swimming
Walking west around the headland to the village of Kamini
Stroll around to the bastion to enjoy the views back to hydra port
Vlychos Beach
Kaminia Beach
Avlaki Beach
Bisti Beach
Limnioizia Beach

Greek artist Nikos Hadjikyriakos-Ghikas painted Hydra in the 1930's and the cubist paintings became well-known world wide.
Famous names associated with Hydra include Sophia Loren, Leonard Cohen, Charmaine Clift and George Johnson, Lawrence Durrell, Patrick Leigh Fermor, Norman Mailer and Henry Miller. Writers, artists and intellectuals found both character and community in the quietude of the island. 
---
Cafes & Tavernas

Hydra harbour
Where to Stay on Hydra - in town you have a wide choice of cafes and tavernas to choose from. Sometimes you might just want a shady cafe for a cool drink, and a pause to watch the world go by. Watching the world go by here, is quiet and might involve the clip clop of horses hooves on the cobbled streets.
Steki Taverna
Plakostroto
Omilos
Spilia Cafe Bar
Sunset Restaurant and Bar even if just for the views

Further out of town try
Techne Restaurant

Kodylenia's in Kaminia
Taverna Marina in Vlichos

---
Map
Where to Stay on Hydra - located on the map:
---
Getting Here

There are many ferries per day from the port of Athens, Pireaus, to Hydra, some hydrofoils only take 1.5 hours, other ferries 2 hours.
Local ferries also run from the mainland of the Peloponnese, from Spetses and Ermioni.
To get from Hydra Port to Kaminia seaside village, take a very pretty stroll along the coastline for about 15-20 minutes to the west of Hydra port. Or take a water taxi, perhaps walk one way and take a water taxi back to the main port.
The walk continues to Vlichos Beach, where you can spend a comfortable day and get a water taxi back to the main port.
---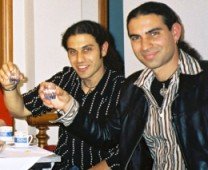 "We trust you have enjoyed these tips from the team at We Love Crete. Evíva!"
Contact us with further questions or feedback. We love to hear about your travels in Kríti and Greece. Let us know of any updates or additions, errors or omissions. Help us make this website the best it can be. Kaló Taxidí!

---