Hydra Greece
The Island of Artists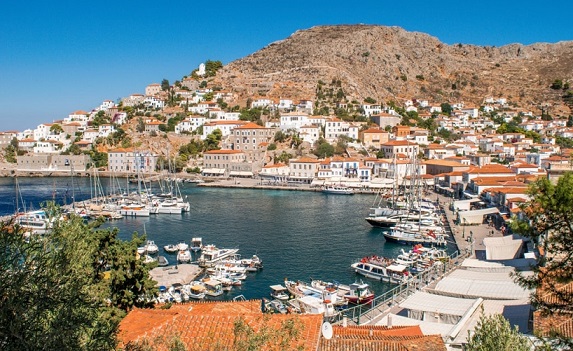 Hydra Greece is a special island as there is no mechanised transport. Donkeys and our own feet do the work. The island thus maintains its timeless qualities and peaceful atmosphere.There is something special in the air here, and artists have been drawn here for centuries.

The port of Hydra Ύδρα has to be one of the prettiest ports in Greece, with a crescent-shaped, small bay surrounded by steep hills with white houses, terracotta roofs and local stone sea captains' mansions.

The unique architecture of the island is evident upon approach to Hydra port. Large stone manors dot the hillside. These are natural grey of the local rock, and represent the height of the trade and shipping wealth of the island in the late 18th Century. These imposing houses stand four storeys high and command wonderful views over the gulf to the Peloponnese.
The island is not far from the mainland of the Peloponnese, and is easy to access from Athens, making it a destination for many Athenians. The wealth of the island over centuries has resulted in a unique and cosmopolitan town.
Artists and jet-setters alike discovered the island in the 50s and 60s, and the mixture of characters and nationalities in its varied community makes for a very interesting culture of arts, drama, fine arts and music.
"This rock is a living rock, a divine wave of energy suspended in time and space, creating a pause of long or short duration in the endless melody. Hydra was entered as a pause in the musical score of creation by an expert calligrapher." Henry Miller about Hydra in his book The Colossus of Maroussi.

The movie Boy on a Dolphin with Sophia Loren was filmed in Hydra in 1957, and Girl in Black was filmed here in 1960 by Michaelis Kakogiannis.
In 1962, Melina Mercouri and Anthony Perkins starred in Phaedra filmed on the island, these films giving rise in that era to an international reputation for the island.
Beloved Greek writer George Seferis has lived on and written about this island, and writer-singer Leonard Cohan also lived here.

---
Getting to Hydra Greece

From Crete: a simple journey is to take the ferry to Pireaus then another ferry to Hydra Greece, however a more interesting route is to take the ferry from western Crete (Kissamos) to Gythion, then buses through the Peloponnese to Naphlion, Spetses or Ermioni, from where there are multiple daily ferries.
From Athens: several ferry services depart from Athens port of Pireaus each day. These are hydrofoils and are very quick, some take only one and a half hours.
From Peloponnisos: the port opposite the island is called Metochi, there are several ferry services per day, and sea taxis are also available.
---
Accommodation in Hydra
The character of the port of Hydra is in its little thin lane ways and courtyards, its higgledy piggledy collection of houses climbing back from the harbour.

We have chosen small guesthouses close to the port...



---
Hydra Beaches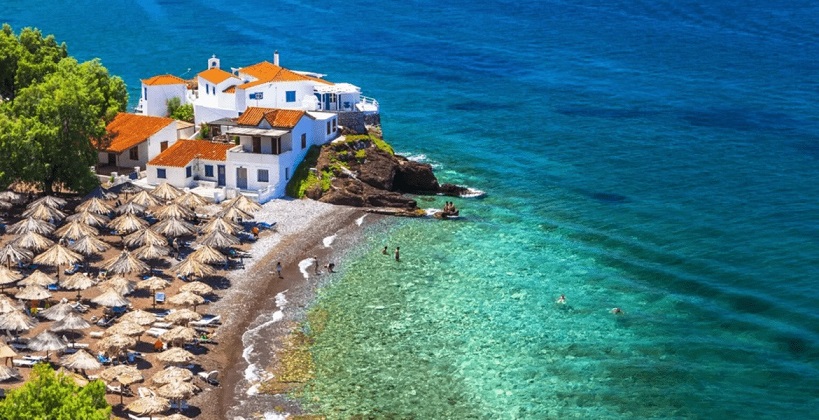 Vlichos Beach is 2 km west of Hydra port - get there by water taxi
Hydra has many beautiful swimming spots, with stunning clear waters, those easiest to reach from the port are:

Spilia - on the rocks west of the port - swim from the rocks and relax at the cafe

Hydronetta - just a little further around the point - swimming off the rocky shore and just chillin at the cafe, under the canons

Avlaki - a small pebbly cove beach at the bottom of some fairly steep steps, worth the visit for the blue green clear sea

Kaminia Beach
Vlichos Beach (as pictured above)
Limioniza Beach - this secluded beach is one of the most beautiful on Hydra, is on the eastern side of the island, reached by water taxi or donkey across the island



---
Hydra Greece Images
Below are some beautiful Hydra images: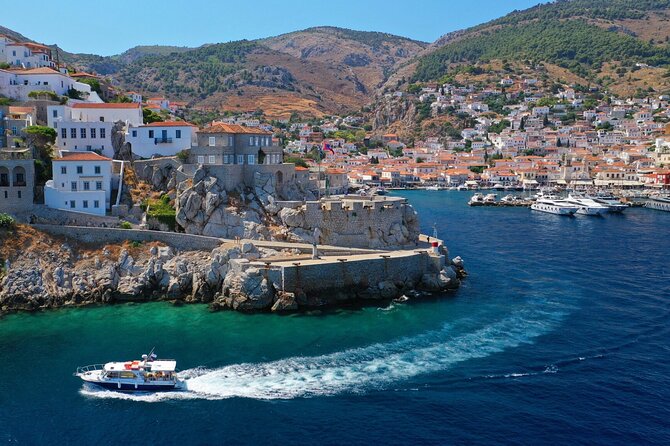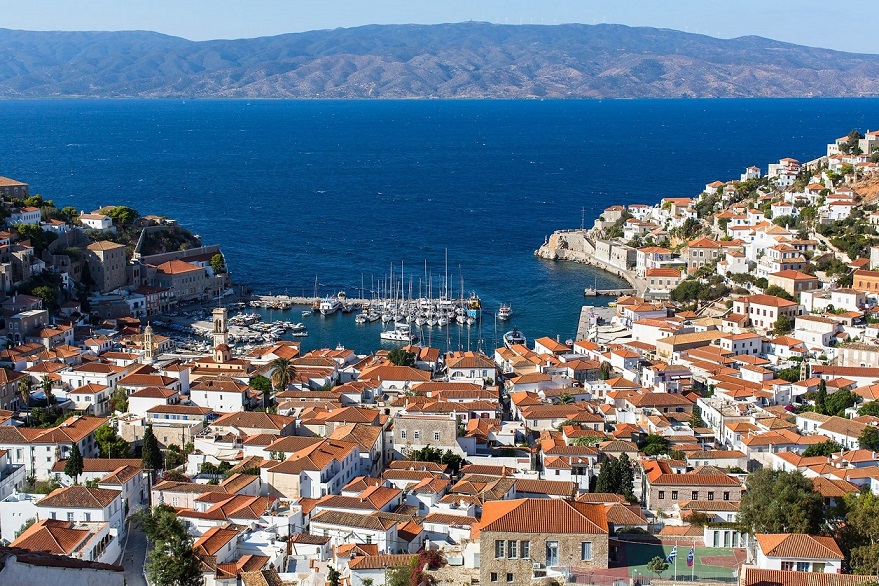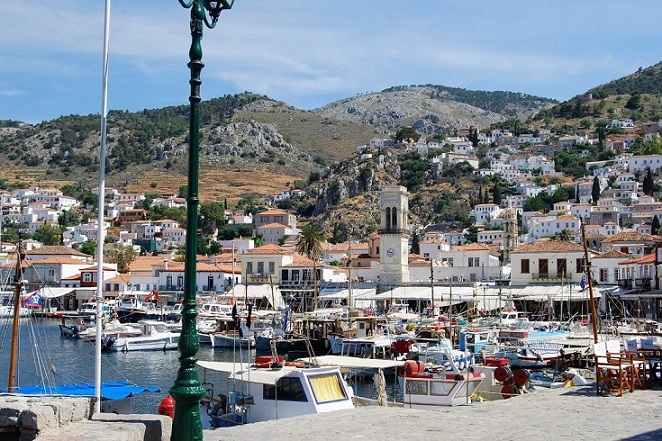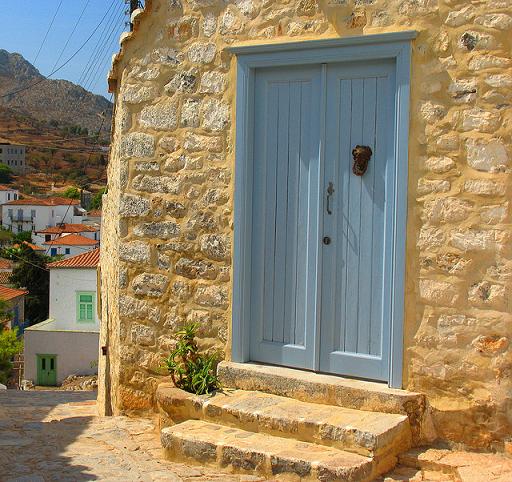 ---
Here is an interactive Hydra map with our accommodation choices marked: