Why Choose Crete for your Greek Holidays?
This page may contain affiliate links, see our disclaimer here.

---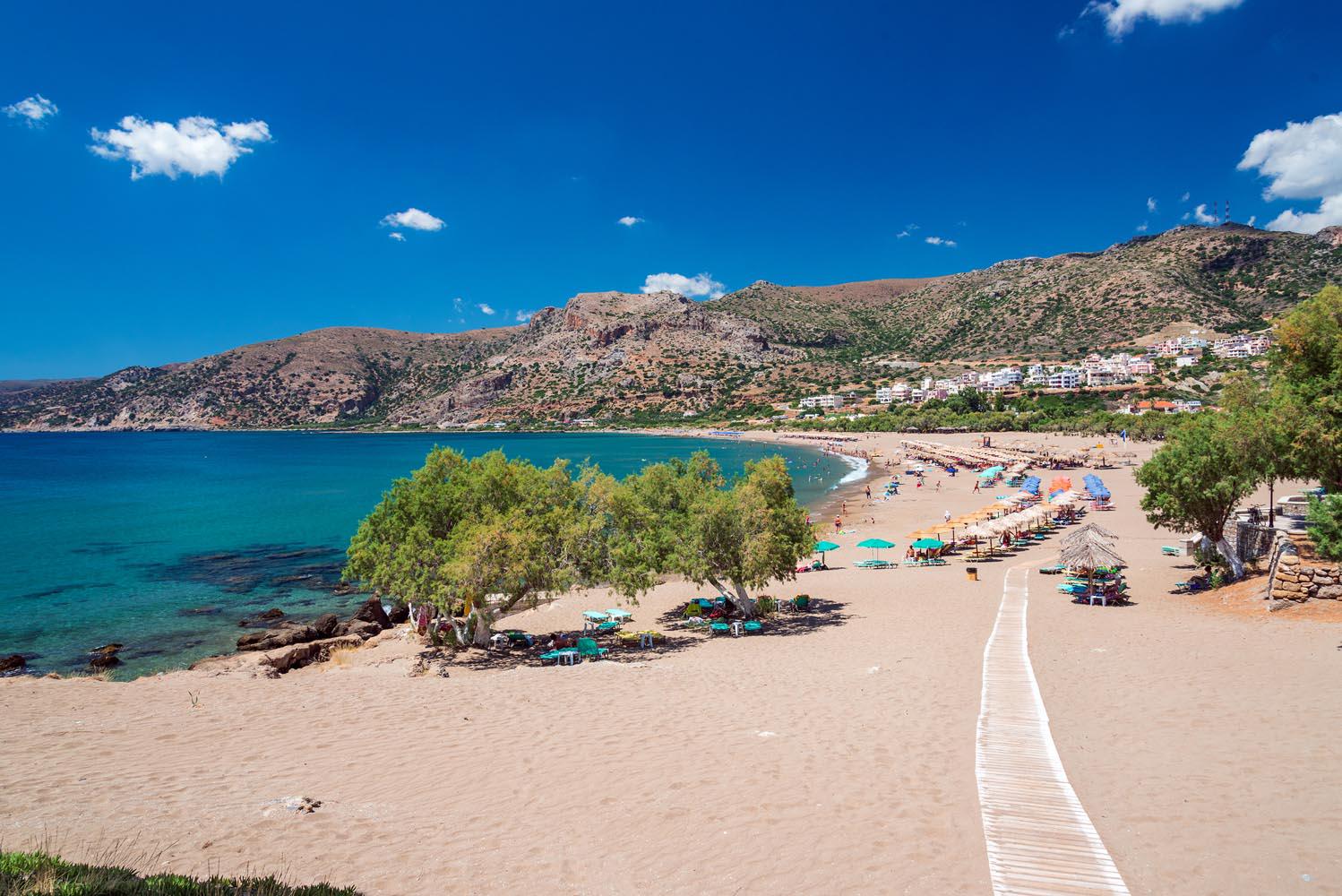 Why Choose Crete - a good way to answer that question is to tell you about Crete is and what it is not!
 Crete is well known for its:
These are some of the things that attract travellers to take their holidays in Crete and here is why we love Crete.

---
Why We Love Crete

Crete has variety and unique mix of landscapes found nowhere else in Greece
Cretan character is independent and unique
The Cretan music - we love it! – it is wild, wilful and melancholy
The mountains are as untamed and rugged as the people
The beaches on Crete are remote, unspoiled and the water is crystal clear pristine paradise
The food is so fresh and tasty and full of vitality
The history is endless and surrounds you, wherever you look there is another story
Crete is one of the most hospitable places in Greece
---
Why Choose Crete for your Greek Vacation?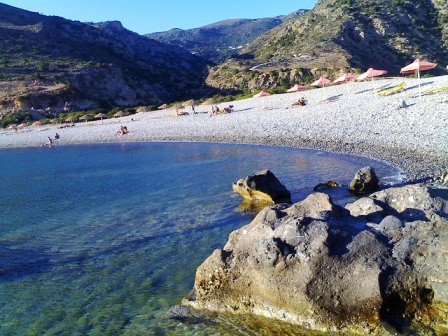 Why choose Crete - here are some reasons to choose Crete as either your only destination or major destination on your Greek holidays:
You can fly directly to Crete from most major capitals in Europe, avoiding crowds, traffic and busy Athens airport
There are two international airports in Crete with excellent facilities and services
Crete is not crowded with package tourists
As the largest Greek island, Crete has loads of wide open spaces, uncrowded beaches and clear, clean waters
Because it is a large island, there is lots to explore and you will never get 'island fever'
The history of Crete is unique for Greece, the Minoan civilisation was the birthplace of civilisation
Anyone will tell you that Kritiki musiki  is in a world of its own, not found anywhere else on the planet, unique and stirring, it forms the heart of Crete and her poetic character
Crete is really well set up for Agro Tourism and Eco Tourism and you can experience the real life of the island here, travel sustainably and make a contribution to local lives
---
Greek Holidays
Incredible Crete!

If none of those reasons is good enough, how about sheer beauty? Check out the scenery on this video of Crete:
---
Day Trips and Activities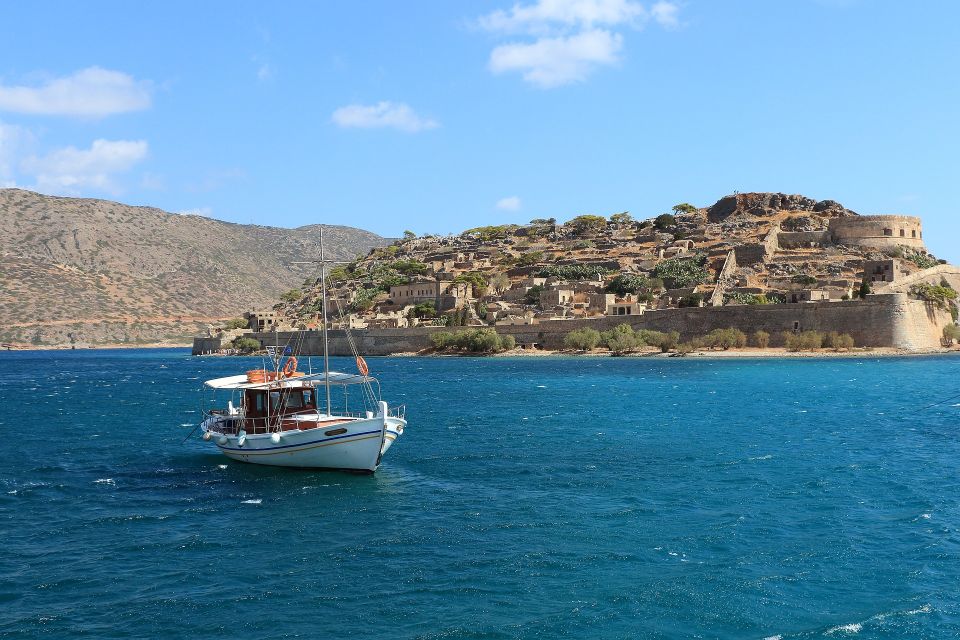 Why choose Crete - once you have relaxed on the beach, snoozed, paddled, swum, snoozed again and (shock, horror!), want to get up from the beach, there is plenty to do in Crete.
There is so much to explore on an island 60 x 260 km, with four mountain ranges, hundreds of beaches, four major towns and many, many fascinating villages.
You can enjoy guided or unguided trips to the following popular places in Crete:
Guided activities such as these can all be enjoyed in Crete:
Cycling Trips
Creativity Tours
Motorcycle Tours
Photography
Sailing Trips
Yoga and Health Retreats

Relaxing at a seaside taverna - nothing gets better than this waterside cafe on the south coast of Crete
---
What Crete is NOT!

Crete is not a classic small Greek island with white-washed cubed architecture, although this style of architecture is found in Crete
Crete is not a small island where you get bored after two days
Crete is not a touristic island where you have to bump into Euro trash in crowded narrow lane ways, spend a fortune and get home with a shopping hangover
Crete does not have pick pockets, smog, trash in the streets or horrible traffic
Crete is not a party island, you can party hard if you choose to
Crete is not an over-developed, high rise, tacky resort island
Crete is not a little Britain or little Berlin or over sold to foreign interests
Crete does not have a beach named 'Super Paradise' with loud doof-doof music and sprawling bodies writhing to the beat!
Crete is not like any other Greek island!
---
Greek Holidays on Crete


So now you know what Crete is not, what type of Greek holidays can you enjoy here?
Beach holidays not just on famous beaches, there are miles of beaches, there are secluded ones, family friendly ones, island beaches, you have hundreds to choose from!
Spring breaks from April to June
Summer breaks in July & August
Autumn breaks from September to November
Winter breaks November to March
Olive Harvest from November to January

Short stays are popular, weekends, long weekends and 5 day stays. Get a taste of the island.
Island hopping en route to another Greek Island holiday destination are popular, particularly for international visitors. There isn't another island quite like Crete in the Greek islands
Nature-lovers holidays; Crete has beautiful bird life, wild flowers, forests and a unique ecology to enjoy
Romantic getaways; in luxury spa resorts, country hideaways or pensions
Walking, hiking and rambling holidays from May to October

Wind surfing holidays; come and watch the pros, learn to windsurf or see what you can surf whilst you are here
Cooking and cuisine holidays; learn how to cook and or enjoy the fresh organic local vegies and fruit, benefit from the healthy Mediterranean diet, including vegan, vegetarian and foraging holidays
Scuba diving and snorkelling holidays; learn to dive or simply experience some of the clearest visibility in the Mediterranean
Mountain and rock climbing holidays; many clubs and organised tours explore the vast mountain ranges and especially the rocky gorges which are perfect for walking, climbing, abseiling and canyoning up or down
History-buff holidays; for those who love to explore ancient archaeological sites
Naturist holidays; for those who love their Greek holidays in the buff!
Family holidays, you can please every member of the family here!
---
Tell us your stories

We trust you enjoy your Greek holidays, and ask that you share your stories and images with us here.
---
Getting to Crete
Take a 1 hour flight from Athens to Heraklion with Aegean Airlines or Olympic Air, with many flights available per day.
Or take a 9.5 hour overnight ferry from Pireaus port of Athens to Heraklion port.
More on flights and ferries below.
Car hire in Crete is a really good idea as it is a large island 60 km by 260 km. There is so much to explore.
When you book with our car rental partners - Rental Centre Crete - you are supporting a local company with excellent service and an easy online booking procedure. We are sure you will be well looked after by the team. Choose from hybrid or non-hybrid vehicles.
---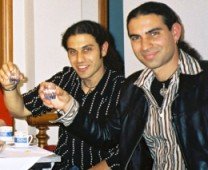 "We trust you have enjoyed these tips from the team at We Love Crete. Evíva!"
Contact us with further questions or feedback. We love to hear about your travels in Kríti and Greece. Let us know of any updates or additions, errors or omissions. Help us make this website the best it can be. Kaló Taxidí!