Margarites Village
This page may contain affiliate links, see our disclaimer here.

---
Crete, Greece

The village of Margarites Μαργαρίτες, is 30 km south-east from Rethymnon town in the centre of the island of Crete in Greece.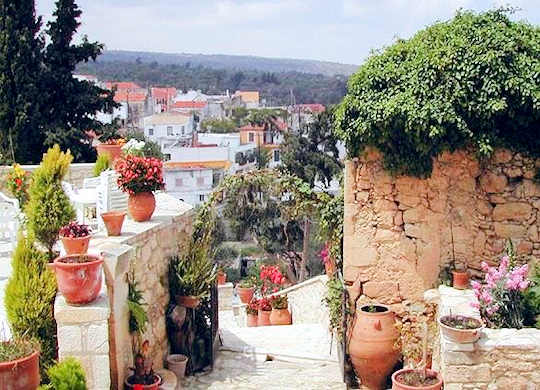 About Margarites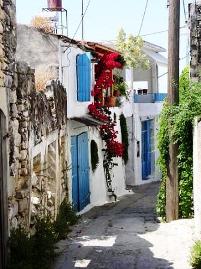 Located in picturesque green rolling hills of the Rethymnon region, the village is well known for its pottery, and attracts large tour buses in the busy season. After the rushed tourists have left, it is then possible to stroll around this very charming village and enjoy the many pottery studios.

The tradition of pottery goes back many generations in this village and you will be able to find an elder to show you how the pots are hand thrown. 

The village, which has some extraordinary architecture and lovely narrow winding streets, is well worth exploring.
The church of Agios Ioannis Theologos has frescoes from 1383.
There are Venetian doorways, Byzantine churches and plenty of cafés to relax in, perhaps to try a Greek coffee.

Taverna Mantalos - with great views of the local countryside and traditional Cretan food.
On the mouth-watering menu are skordalia, courgette balls, broad beans, black eyed beans, stuffed vine leaves and fried snails, and those are just the mezedakia!
Thank you to Yiannis Makrakis for this beautiful photograph (right).

Visit Kerameion - a local ceramic studio with potters Giorgis Dalambelas and Mariniki Mania who are partnered with the Psiloritis UNESCO Global Geopark, safely sourcing local materials.

---
Where to Stay
Set in the village centre, Ariadne Traditional Home a charming place to stay to enjoy the region on Rethymnon as a family. With 3 bedrooms, 2 bathrooms and many conveniences in an atmospheric old home.
Less than 1 km from the village centre, surrounded by olive groves, is the beautiful Villa Mesogea, which sleeps 12 with lovely terraces, pool and spa, and a complete country kitchen for self-catering.
The neighbouring or convergent village of Tzanakiana is also very pleasant to visit, perhaps to stay a while at the beautiful Kouriton House, a traditional pension, with immaculate restoration, fresh local cuisine and is the ecotourism centre of the area, dedicated to sharing local culture.

---
Around and About Margarites
The nearby Melidoni Cave has a rich history. Artifacts from the cave are displayed in the Archaeological Museum of Rethymnon. The myths surrounding the cave include the extraordinary story of Talos, a bronze giant. This creature circled Crete twice every day throwing rocks at invaders and pirates. The myth says that Medea, an enchantress, removed his special thorn and he bled to death.

Other myths tell of his encounters with Jason and the Argonauts.
Melidoni Cave also has a tomb and a plaque marking the death of 340 Cretan men, women and children killed by the Turks in 1824. The people had hidden in the cave and refused to surrender. The Turks lit a fire and all were asphyxiated.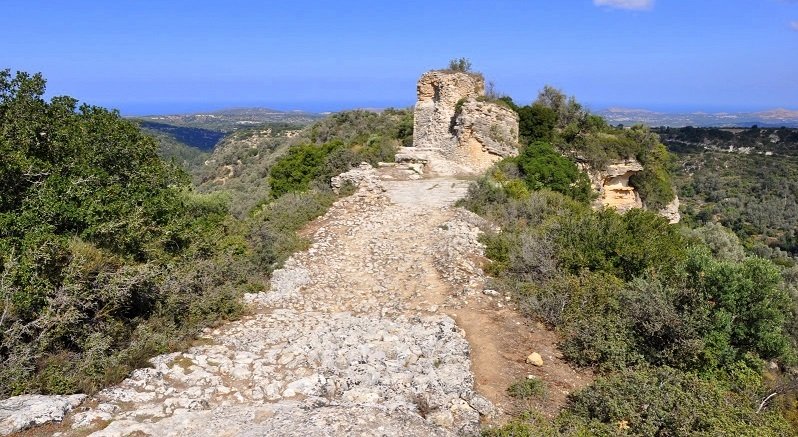 Eleftherna Tower, (above) a Dorian and later Roman settlement, is 5 km from the village. This historic site is spectacular and surrounded by hills and gorges. There are remains of a fortified tower from Hellenic and Byzantine eras.
Visit the Museum and Archaeological Site of Ancient Eleftherna less than 7 km from the village. Opened in June 2016, this wonderful modern exhibitions shows historic artifacts from 3000 BC to 1300 AD. The archaeological site and the museum are 2.8 km from each other. Leave time to visit the Kafenio Filio in between.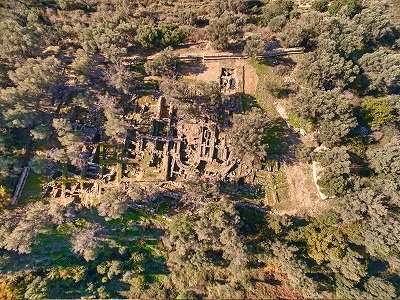 Arkadi Monastery (below) is 16 km from here, through rolling hills and gorge country. This active monastery is well worth a visit for the architecture alone, yet it tells one of the most compelling stories of Crete's rebellious history.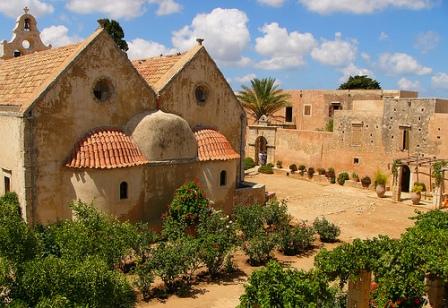 The Metaxakis Winery (below) is located just 1 km from Margarites, offering reds, whites and rosés, with tours and tastings during the open season, upon request.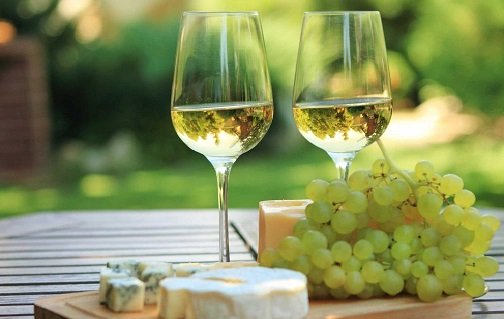 The Kourkoulou Winery (below) is to be found on country roads 33 km from Margarites, at the foothills of Psiloritis, next to the gorge of Agios Antonios at Patsos. Here at the estate you can taste and purchase wine from May to October between 11am and 5pm.Try their reds, whites and rosés.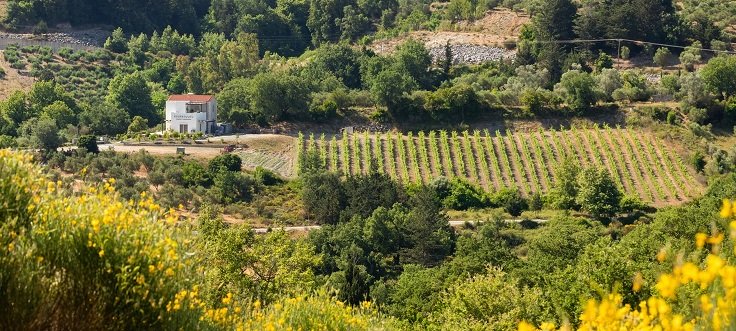 The village of Spili (below) is a hub in the centre of the Rethymnon region, with a pretty water fountain with lion's heads, which can be visited on a day trip from Rethymnon including Margarites, Arkadi Monastery and the Amari Valley.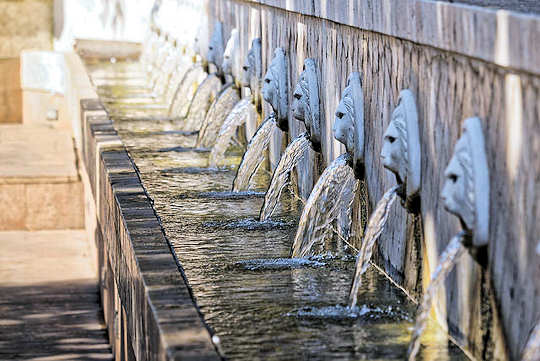 ---
Rethymnon Old Town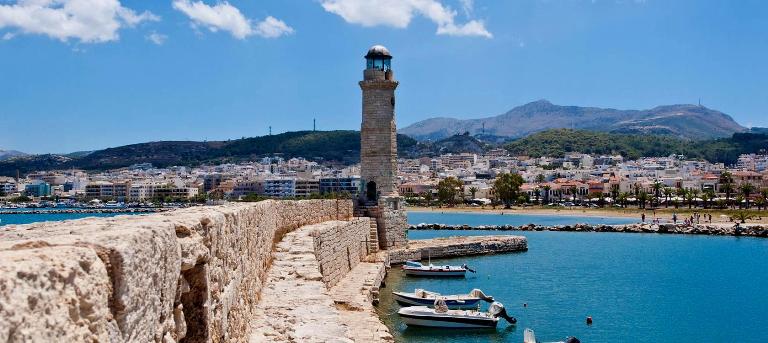 Enjoy the highlights of the Old Town of Rethymnon:
The characteristic narrow streets
The tightly packed little Old Venetian Harbour
The tiny Rimondi Fountain on the north end of Petichaki Square

The Venetian Loggia
The ruins of the Venetian Fortezza
The Porta Guora or Great Gate which formed the entrance to the old town

The Minaret of the Nerantze Mosque
The Historical and Folk Museum
---
Experience Margarites
Day Tour of Ancient Eleftherna, Margarites and Rethymnon Region - this full-day tour offers a journey through the ages and some of the prettiest countryside of Rethymno. With a knowledgeable guide, explore Ancient Eleftherna, Arkadi Monastery, Margarites Village and enjoy a local Cretan lunch at a traditional taverna in Asteri Village. 10 hours.
4.9 / 5 | 77 Reviews
Cretan Culture Tour and Pottery Workshop - departing from Rethymnon town and surrounds, visit ancient Eleftherna, the Arkadi Monastery, Margarites village and see a pottery workshop with experienced local craftspeople. Relax for lunch in Margarites before visiting an olive farm and the Melidoni Cave. Full day tour.
4.2 / 5 | 5 Reviews


---
On the Map

See the location of Margarites on the map of Crete.
---
Map of Rural Accommodation
Below you will see rural guesthouses, cottages, pensions and eco houses in Crete.
---
Getting Here
Take a 1 hour flight from Athens to Heraklion with Aegean Airlines or Olympic Air, with many flights available per day.
Or take a 9.5 hour overnight ferry from Pireaus port of Athens to Heraklion port.
More on flights and ferries below.
Car hire in Crete is a really good idea as it is a large island 60 km by 260 km. There is so much to explore.
When you book with our car rental partners - Rental Centre Crete - you are supporting a local company with excellent service and an easy online booking procedure. We are sure you will be well looked after by the team. Choose from hybrid or non-hybrid vehicles.
---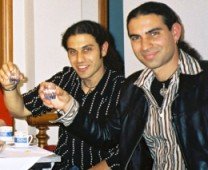 "We trust you have enjoyed these tips from the team at We Love Crete. Evíva!"
Contact us with further questions or feedback. We love to hear about your travels in Kríti and Greece. Let us know of any updates or additions, errors or omissions. Help us make this website the best it can be. Kaló Taxidí!

---