Margarites Village
This page may contain affiliate links, see our disclaimer here.

---
Crete, Greece

The village of Margarites Μαργαρίτες, is 30 km south east from Rethymnon town in
the centre of the island of Crete in Greece.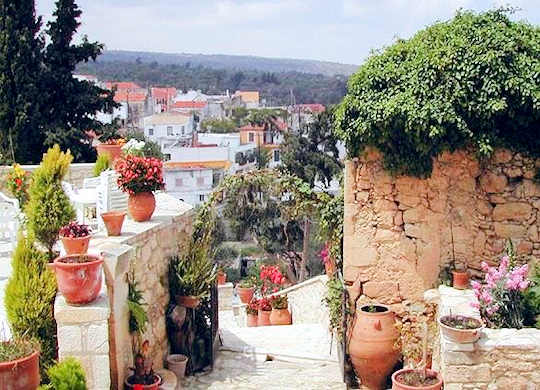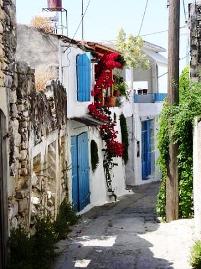 Located in picturesque green rolling hills of the Rethymnon region, the village is well known for its pottery, and attracts large tour buses in the busy season. After the rushed tourists have left, it is then possible to stroll around this very charming village and enjoy the many pottery studios.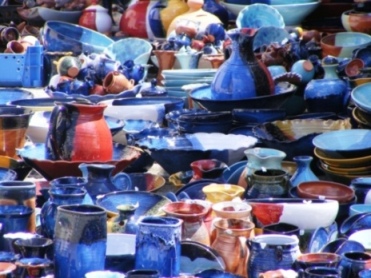 The tradition of pottery goes back many generations in this village and you will be able to find an elder to show you how the pots are hand thrown. 



The village, which has some extraordinary architecture and lovely narrow winding streets, is well worth exploring.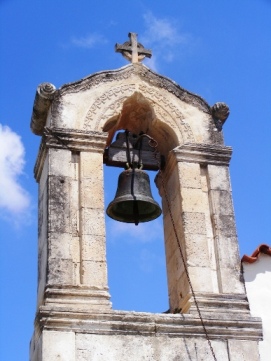 The church of Agios Ioannis Theologos has frescoes from 1383.
There are Venetian doorways, Byzantine churches and plenty of cafés to relax in, perhaps to try a Greek coffee.



I Velanidia is a taverna with great views of the local countryside and traditional Cretan food.

On the mouth-watering menu are skordalia, courgette balls, broad beans, black eyed beans, stuffed vine leaves and fried snails… and those are just the mezedakia!

Thank you to Yiannis Makrakis for this beautiful photograph (right).

---
Where to Stay...
Less than one kilometre from the village centre, surrounded by olive groves, is the beautiful Mesogea Villa (pictured), which sleeps 12 with lovely terraces, pool and spa, and a complete country kitchen for self-catering.
| | |
| --- | --- |
| | The neighbouring or convergent village of Tzanakiana is also very pleasant to visit, perhaps to stay a while at the beautiful House of Kourites, a traditional pension, with immaculate restoration, fresh local cuisine and is the ecotourism centre of the area, dedicated to sharing local culture. |
---
Around and About Margarites
The nearby Melidoni Cave has a rich history. Artefacts from the cave are displayed in the Archaeological Museum of Rethymnon. The myths surrounding the cave include the extraordinary story of Talos, a bronze giant. This creature circled Crete twice every day throwing rocks at invaders and pirates. The myth says that Medea, an enchantress, removed his special thorn and he bled to death.

Other myths tell of his encounters with Jason and the Argonauts.
Melidoni Cave also has a tomb and a plaque marking the death of 340 Cretan men, women and children killed by the Turks in 1824. The people had hidden in the cave and refused to surrender. The Turks lit a fire and all were asphyxiated.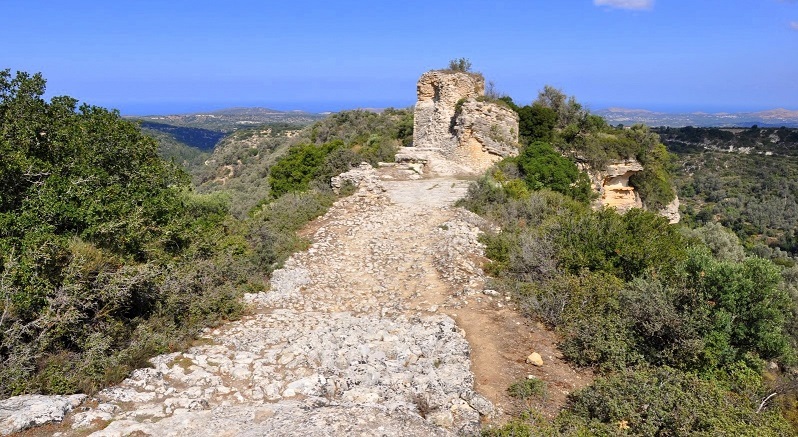 Eleftherna, (above) a Dorian and later Roman settlement, is 5 km from the village. This historic site is spectacular and surrounded by hills and gorges. There are remains of a fortified tower from Hellenic and Byzantine eras. Not well known on the tourist routes, you will be able to wander with plenty of space and time to enjoy nature and history.


Arkadi Monastery (below) is 16 km from here, through rolling hills and gorge country. This active monastery is well worth a visit for the architecture alone, yet it tells one of the most compelling stories of Crete's rebellious history.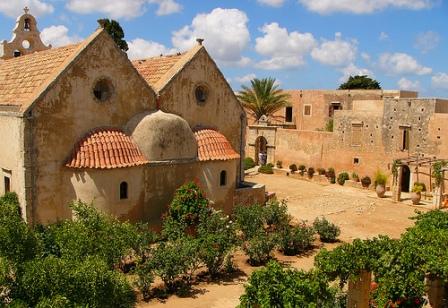 The village of Spili (below) is a hub in the centre of Rethymnon, with a pretty water fountain with lion's heads, which can be visited on a day trip from Rethymnon including Margarites, Arkadi Monastery and the Amari Valley.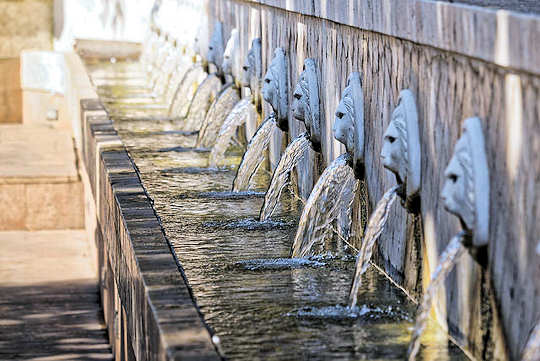 ---
Map of the Villages of Crete
See the location of Margarites on the map of Crete...
---
Map of Rural Accommodation...
Below you will see rural guesthouses, cottages, pensions and eco houses in Crete.