Chania Greece
The Old Town

Chania Greece – The Old Town

The old town of Chania shows the architecture of its mixed history, Venetian mansions next to Turkish baths and cathedrals next to mosques. Highlights of the old town:

The narrow streets and lane ways
Local craft and art studios
Boutiques and jewellery studios
The small Venetian harbour
The Venetian Lighthouse
Fort Finca
The Mosque of the Janissaries
The Great Arsenal
The Fortezza
Restaurants by the Venetian harbour



One of the most interesting crafts of Chania is knife-making. Knives are interwoven with the history of Crete, and until very recently every proud Cretan man carried a knife, and some of the women too, and plenty still do! So keep a look out!

The intricacy of design and carving of the hand-crafted daggers and knives can be found on maheradika or "knife lane" in Chania.
---
Chania Hotels - The Old Town
There are some marvellous hotels in Chania, one of our favourites is the restored mansion Casa Delfino, another is the Charming Mama Nena Hotel (left).

An affordable pension within the walls of the old town is Pension Eva. Also in the old town are Hotel Helena and Madonna Studios representing good value for accommodation close to the limani.

Many of the small boutique hotels or pensions are located on Odos Zambeliou. This is a lovely location as it is in the heart of the old town, close to everything yet set a little back from the harbourside.



---
Dining in Chania Greece
There are plenty of choices for dining in Chania, especially in the atmospheric old town. One taverna which is easy to miss and is personally recommended by the We Love Crete team is the delightful Tamam.

Sitting by the bay before or after dinner, you will be able to relax looking out over the yachts and the marina, past the lighthouse to the Mediterranean, from Nama Cafe Bar.
See our dedicated page for more information on Restaurants in Chania...
---
Chania Airport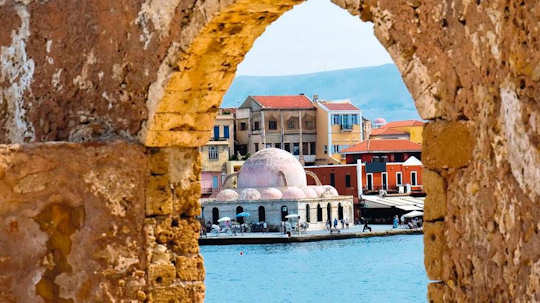 Chania old harbour - fort of the Janissaries
Chania International Airport is 15-50 minutes drive from the centre of Chania, there are bus, taxi and transfer services available.
More details about the airport here
How to choose your Crete Airport here...
Book a taxi from the airport here...
---
The Chania Region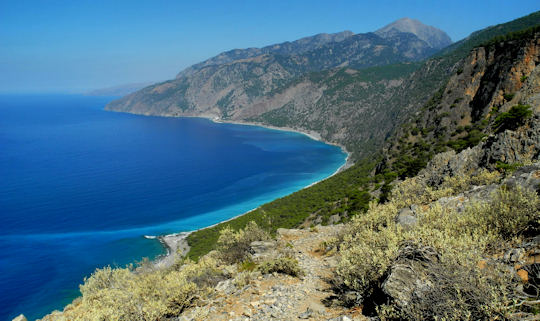 The south coast of Chania
Chania is a widely diverse region with extraordinary history, culture and ecological diversity to explore. Explore the coastal areas and inland areas of Chania by bus or by car.

---
Exploring Beaches in Chania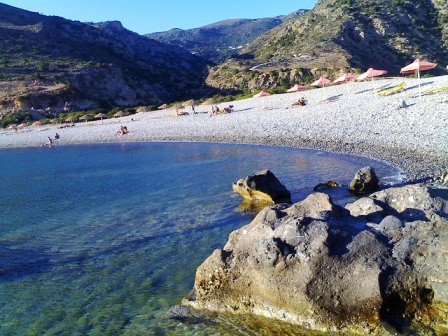 Chania Greece is the most western prefecture of Crete, the capital is located on the north coast. All around this beautiful region of Crete you will be able to discover many beaches, from busy town beaches next to Chania, to wild beaches with no permanent development. 
· Sougia
· Maleme
· Loutro
· Three ways to walk to Loutro Beach

See our dedicated page about the beaches of Crete...
---
Exploring Inland in Chania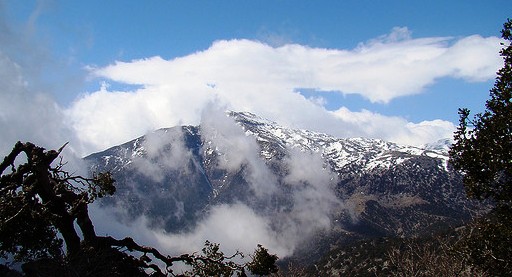 All around this magnificent land covered with rolling hills, high mountains, rugged gorges, high plateaux and everything in between, there are tiny villages to explore, each rich in local customs and history. 
· Lefka Ori - The White Mountains of Chania
See our page about rural guesthouses in Chania...
---
Videos of Chania...
A charming video featuring the old town of Chania Greece, the White Mountains, Balos Lagoon, Samaria Gorge and many other beautiful characteristic places of this western province of Crete...
Have you ever been an armchair traveller? Dreaming of being in Crete whilst stuck in your freezing winter somewhere? You might relate to this beautifully crafted video featuring an 'everyman' and one of the most famous beaches in Crete - that is Stavros Beach...see if you can watch it without tapping your feet! Explore the countryside of Chania in this wonderful dreamscape.
The rich history of Chania town and region are featured below.
---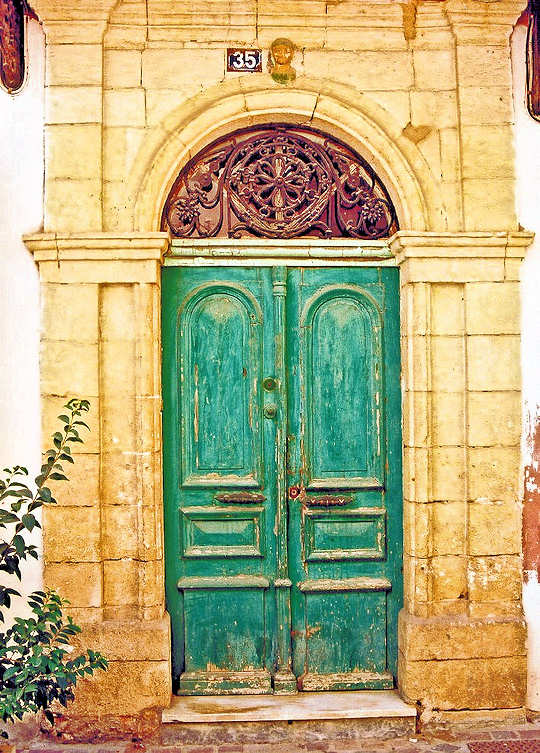 Venetian doorway in Chania old town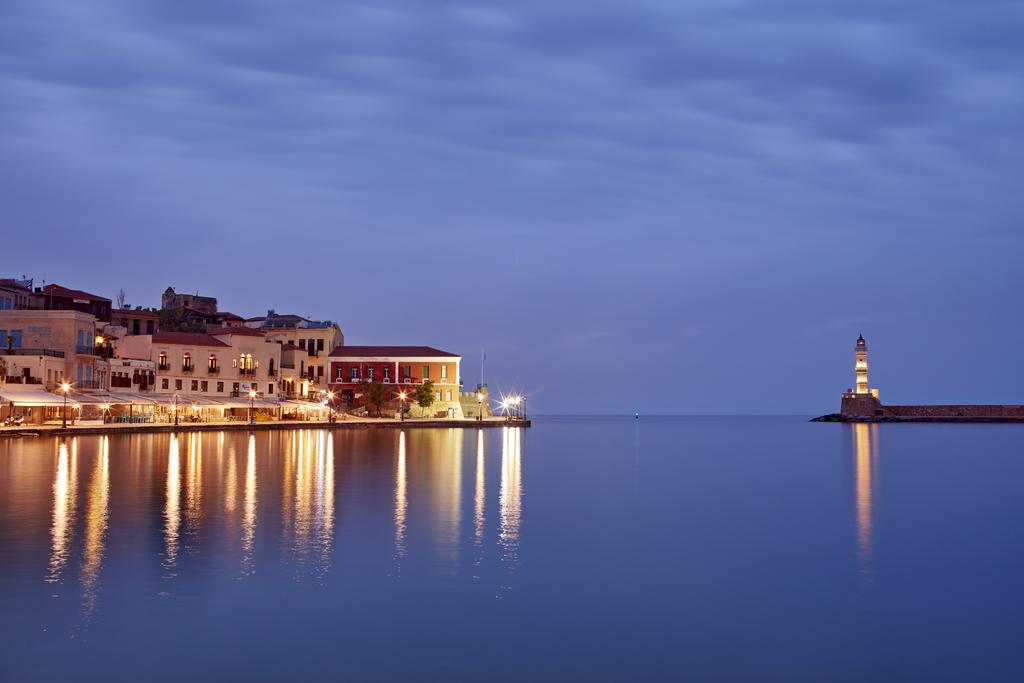 Old harbour and lighthouse at dusk - Chania Greece