Chania Car Rental

This page may contain affiliate links, see our disclaimer here.

---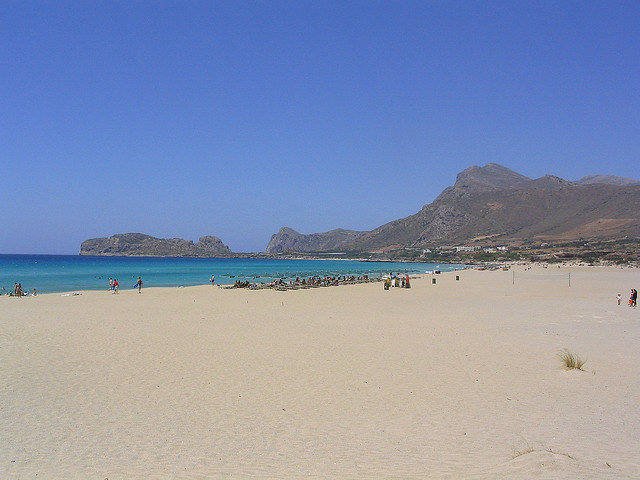 Falasarna Beach, a large sandy beach to the north west of the island
Chania Car Rental - yes, to see Crete it is better to hire a car. It is a large island 260 x 60 km and there is so much to see, especially the wonderful beaches, which are some distance apart, and the hillside villages, back roads, nature trails, mountains and gorges.
If you have only a few days in Crete, you will benefit from hiring a vehicle and exploring the region of Chania in the west.

Book via Chania Car Rental in Crete or search below
At Car Rental Centre Crete we are confident that you will be looked after by the team. You can have a vehicle ready for you at Chania Airport. It is a very good service by a local team, with hybrid vehicles available, a large variety of other vehicles to choose from, easy online booking, no hidden insurance costs as everything is quoted up-front, and personalised service.

---
Exploring Chania by Car

The region of Chania in the west of Crete has some of the most diverse scenery and culture of Greece, brimming with new discoveries. The beaches on the north and south coasts are separated by a large mountain range - named The White Mountains - in the centre of the island. The capital of the region is the fascinating Venetian town of Chania.
In the White Mountains is the famous Gorge of Samaria in the Samaria National Park. This gorge walk is one of the most popular on the island, it is a one-way 16 km hike, not for the faint-hearted. A shorter hike can be taken in Agia Irini Gorge.

Shown below are highlights of your car touring.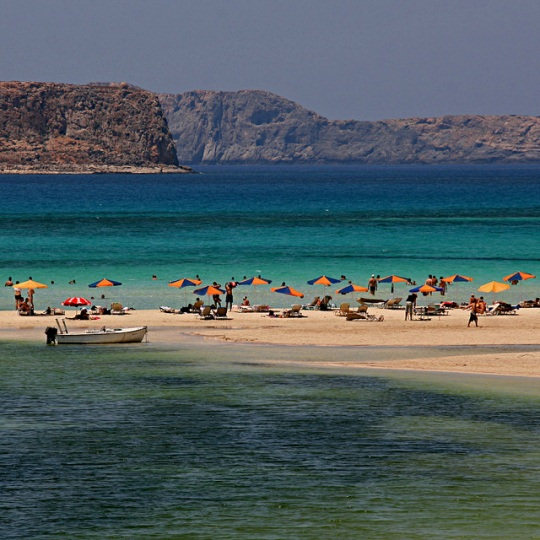 Balos Lagoon is remote and can only be visited by boat, jeep or car
---
Accommodation Ideal with a Car

Chania car rental - villa and cottage accommodation at the beach or in the countryside is much easier with a car in Crete. Here we suggest some relaxing accommodation which is best visited with a car for complete privacy and flexibility, with distances from the airport: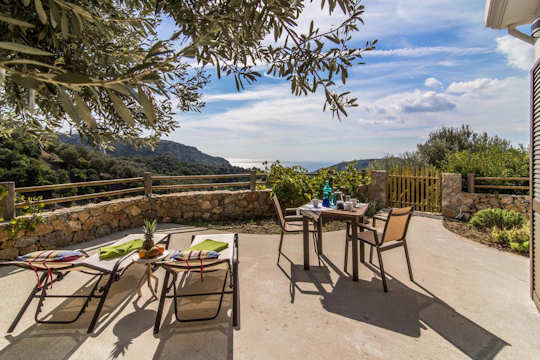 Christo's Place is a holiday home overlooking the sea in southern Chania, Crete, nearly 100 km from Chania Airport
---
Beaches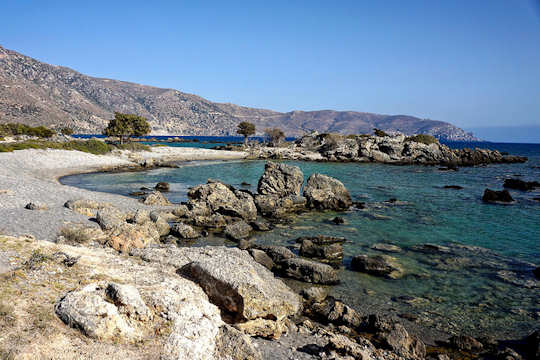 The south-west coast is undeveloped, go off-road to visit Elafonisi and the beaches on the way to Palaiochora
Chania car rental - the northern and southern coast, as well as the western coast of Chania all have great beaches. Make a simple choice to stay within the walls of the Old Town of Chania, and use your car for day trips to the beach. Below we show you some of the best, with return distances from Chania town: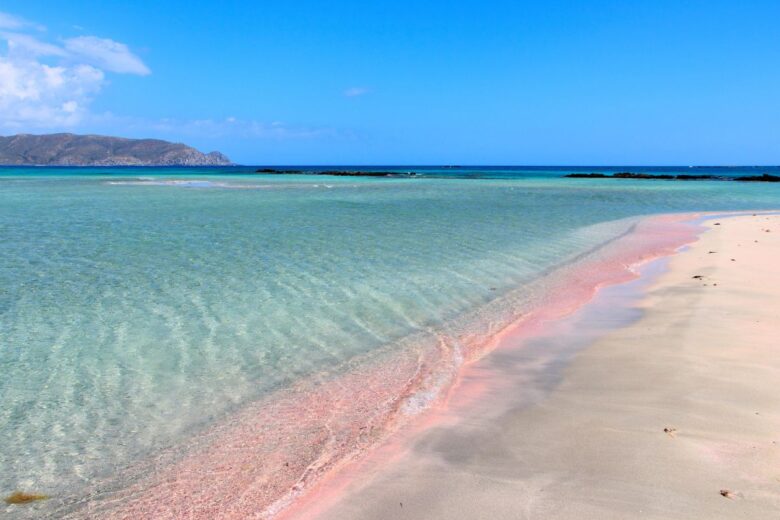 Elafonisi Beach is known for its unusual pink sand and untouched beauty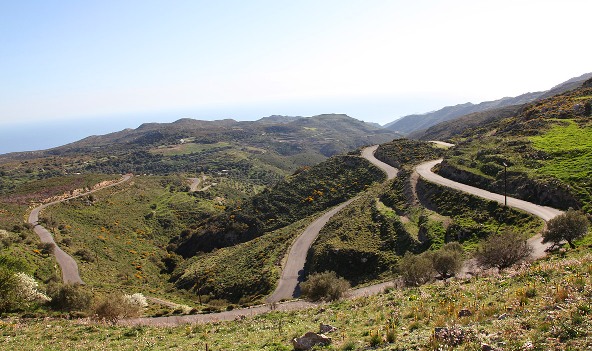 ---
Chania Car Rental - Villages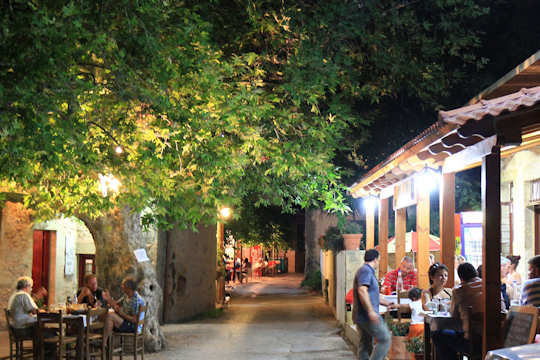 Kaliviani is a quiet rural village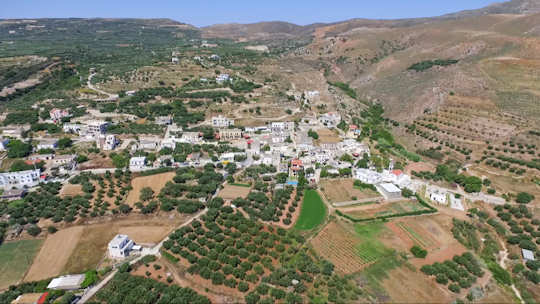 Just 44 km drive from Chania
Chania car rental -  it is in the small villages of Chania that the real character of the island can be found. Take your car along small back roads to discover the following villages, here we note return distances from Chania town: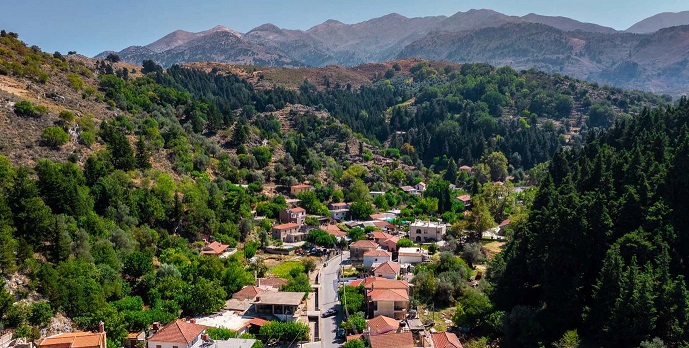 Theriso Gorge and Village make a wonderful destination for a day's drive from Chania town, just 32 km for the return trip with wonderful tavernas to stop at for lunch
---

---
Mountains, Gorges and Nature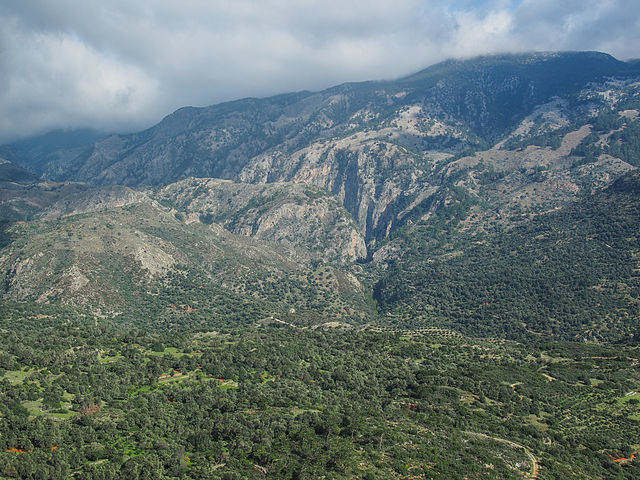 Agia Irini Gorge in Crete is in the White Mountains, and can be reached by car for a day walk of 7 or 12 km
Chania car rental - visit the beautiful natural mountainous areas of the region with your own private vehicle. Four wheel drive vehicles are not essential, unless you want to go 'off road', which is not advisable in these high mountain areas. Stick to the road. Keep yourself safe and respect the ecology of the mountains.
Here are distances for the return day drive from Chania town: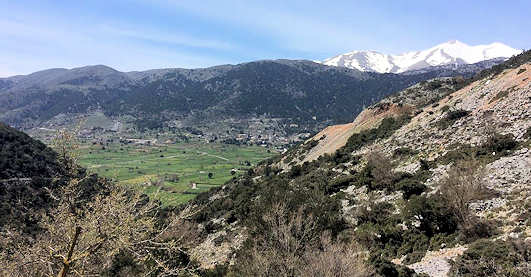 Askifou Plateau with snow in the background, this makes a wonderful day drive from Chania, 106 km return
---
Towns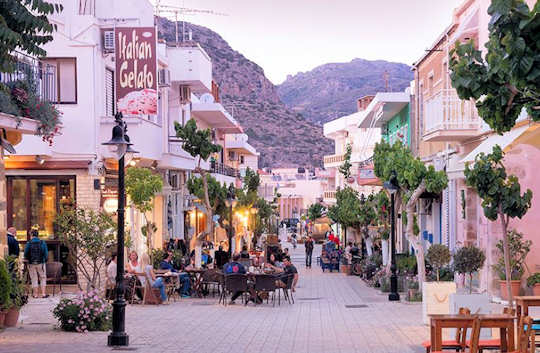 Palaiochora on the south coast of Chania has a rich history and a dynamic feel
Chania car rental - visit the exciting and cosmopolitan towns of western Crete with your hire car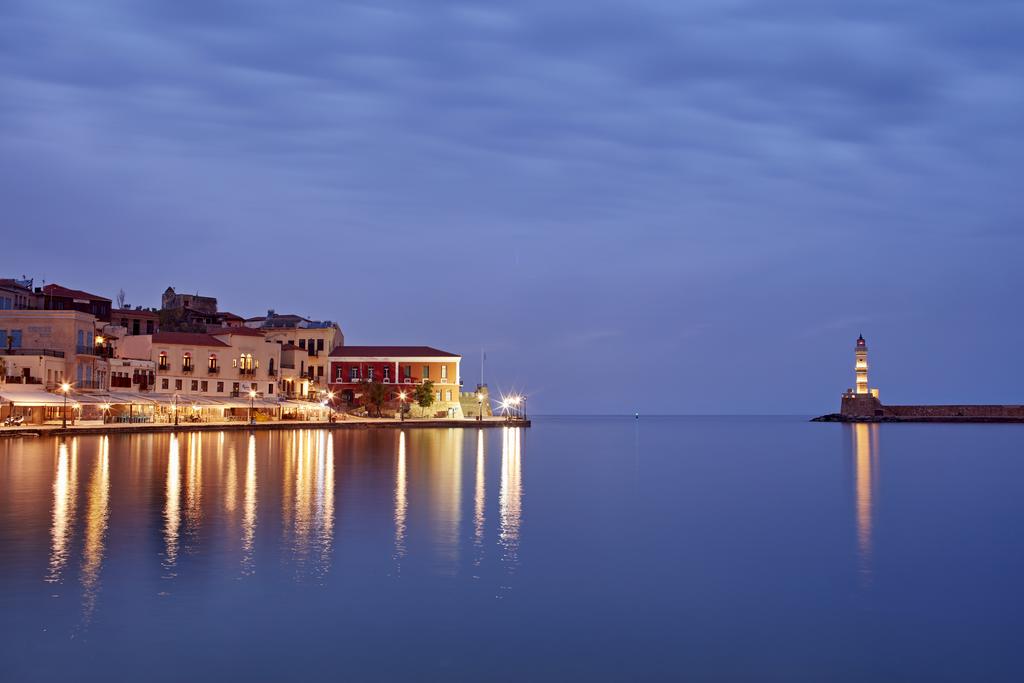 Chania is one of the most beautiful towns on the Mediterranean with her picturesque Venetian harbour and lighthouse creating a romantic setting for twilight strolls
---
Getting to Chania

Take a 1 hour flight from Athens to Heraklion with Aegean Airlines or Olympic Air, with many flights available per day.
Or take a 9.5 hour overnight ferry from Pireaus port of Athens to Heraklion port.
More on flights and ferries below.
---
Tips for Hiring a Car

---
A Two Day Self-Drive Itinerary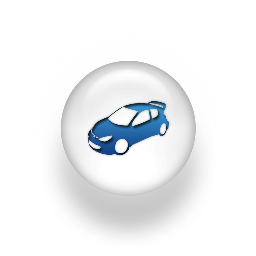 2 day itinerary for driving in Crete - arriving into Heraklion and exploring the region of Heraklion then Rethymnon by back roads and departing via Chania. A customised itinerary with accommodation suggestions. Drive yourself with tips from the We Love Crete team

---
Trip Guides by We Love Crete

Trip Guides - our e-books give alternative routes in the west and east of the island. The e-books are designed for self-driving by car or motorbike.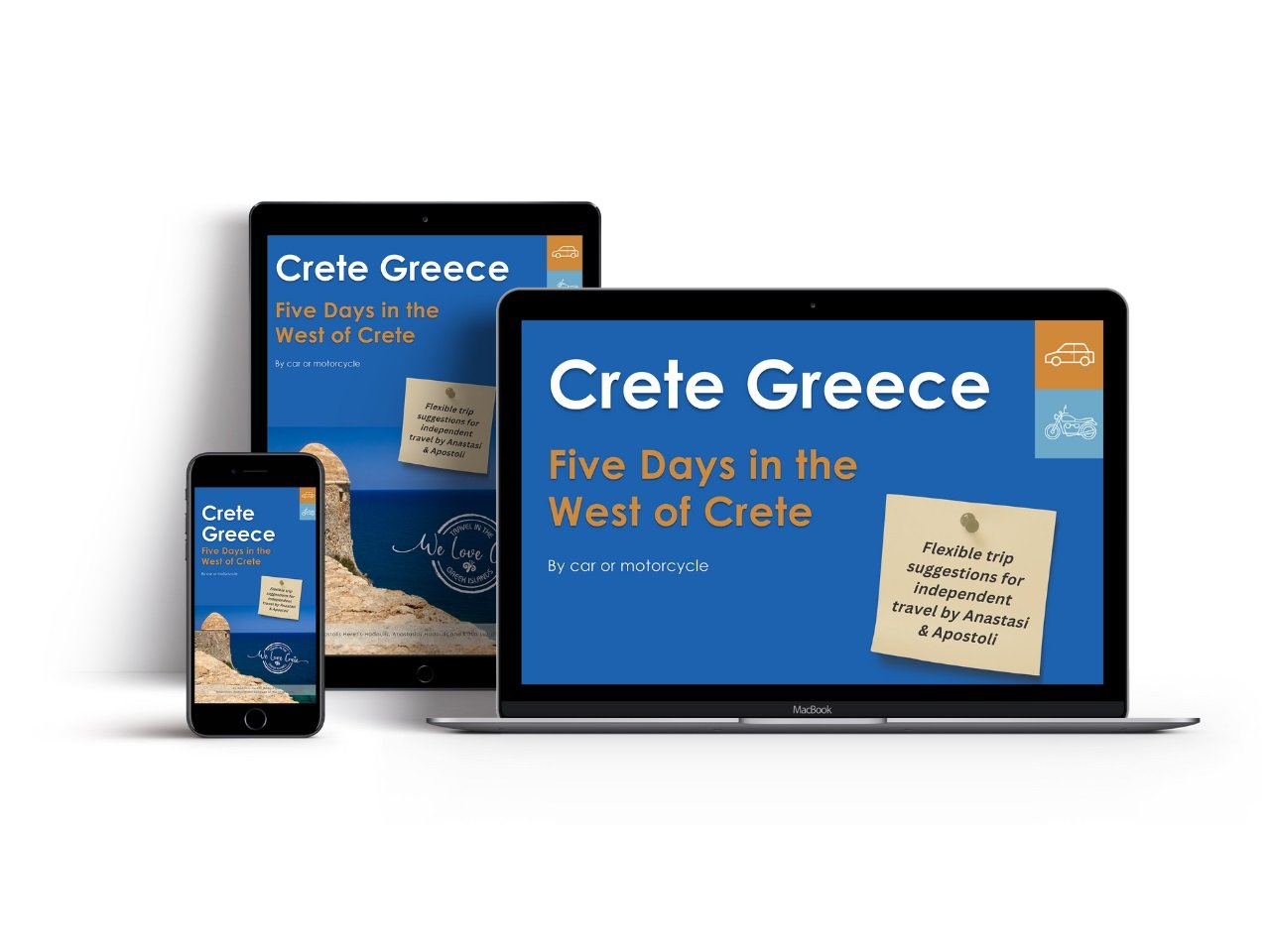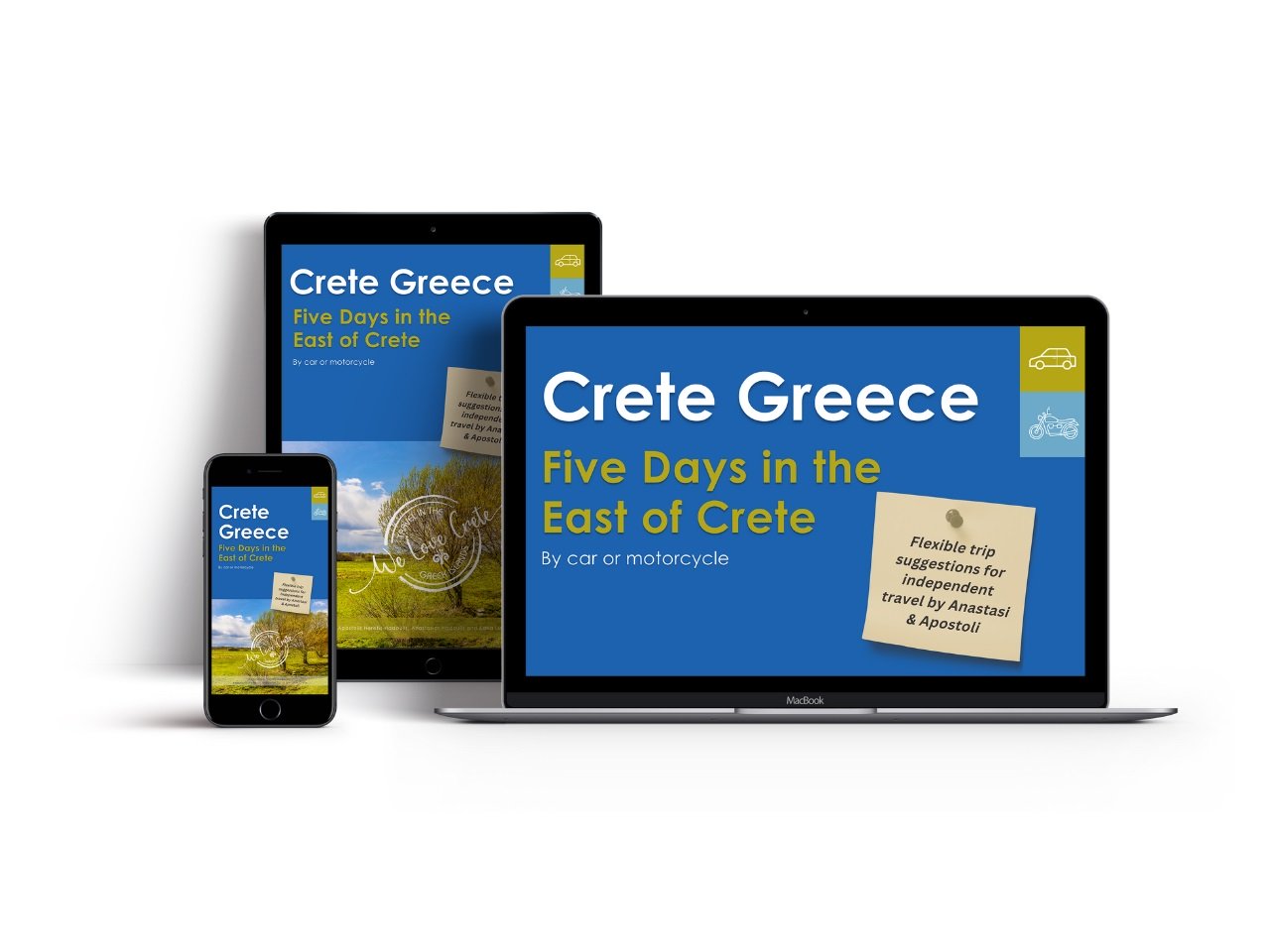 Five Days in the East of Crete by Car or Motorcycle

Experience mountain hospitality and local food in Tzermiado

Enjoy the views, nature and green heart of the Lasithi Plateau

Use our accommodation tips in Elounda

Relish in the stylish lakeside boulevard and atmosphere of Agios Nikolaos

See the inland route to Kato Zakros and the historic Gorge of the Dead

Rugged Gorges! Unexplored mountains and gorges of the east of Crete

Best of all, enjoy the luxurious and unusual palm beach of Vai
---