Should We Rent a Car in Crete?

This page may contain affiliate links, see our disclaimer here.

---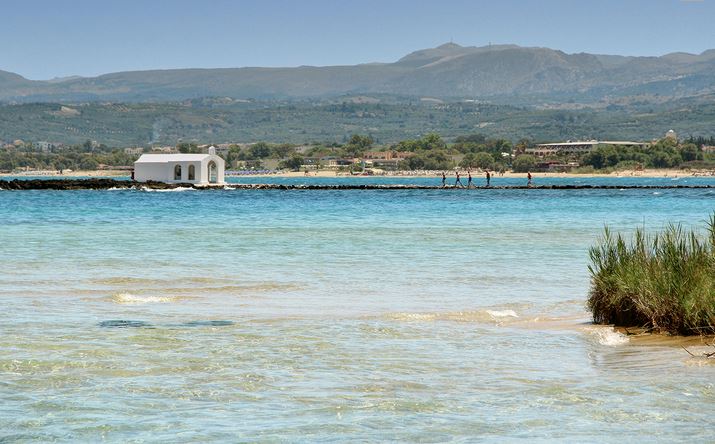 Drive to Georgioupolis Beach in Crete
Should we rent a car in Crete ? A Trip in Crete - We Answer our Visitor's Question



Hi, four of us will be traveling to Crete in early March for two days and two nights. Should we rent a car in Crete? Because of the timing of flights and where we want to stay, we are considering flying into Heraklion and out of Chania.
We are interested in the culture and look forward to seeing Old Town Chania and possibly Old Town Rethymnon, but aren't sure what else to visit.
What is the best way to get from Heraklion to Chania? Will renting a car make this easier?
Thanks. This site is great!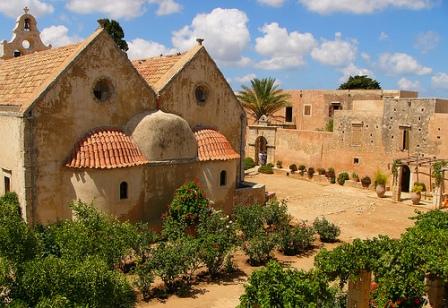 Arkadi Monastery is only 23 km from Rethymnon Town

Yes, renting a car will definitely get you the best experience of Crete. You will be able to experience the culture in the small villages in that time-frame which wouldn't be possible otherwise.
Your alternatives are the local buses, which are great and would easily transport you between the capitals of Heraklion, Rethymnon and Chania, or pre-booked transfers. Transfers would be affordable because of the size of your party, if split four ways.
The island of Crete is 260 km by 60 km so there is a lot of country to explore. It is safe and easy to drive around. We would suggest renting a car to make the most of it.
Route Guide: You may wish to purchase our e-book which gives an alternative route in the west of the island - and amend this route to suit your timetable.
We would suggest, depending on the arrival time of your flight, driving directly to Rethymnon, staying in the Old Town and exploring the history of the old town, before driving the next day by back roads through the countryside and beach villages to Chania. In this way you will see both historic Venetian towns, a historic monastery, some local villages, an inland lake and beautiful beaches.
We suggest an itinerary below, feel free to change it to your needs.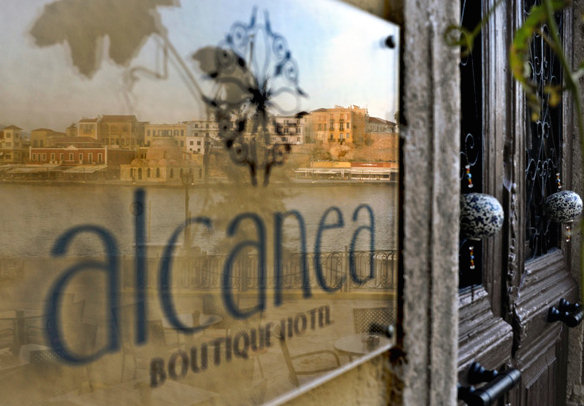 We suggest Alcanea Boutique Hotel on the harbour of the old town in Chania
---
Should We Rent a Car in Crete?
A Customised Itinerary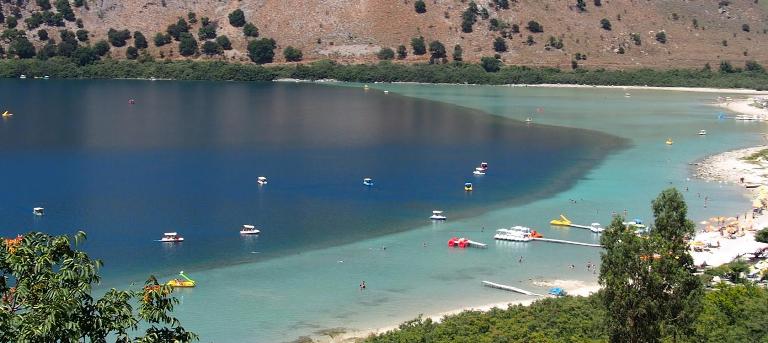 Lake Kournas has a sandy beach

Day One
Arrive into Heraklion Airport
Pickup your hire car
Drive to Rethymon via national road - 82 km
Swim at Agia Pelagia or Bali Beaches en route
Stay in Rethymnon
Explore the Old Town
Stay at Casa dei Delfini

Day Two
Drive from Rethymon to Chania via country roads
Visit Arkardi Monastery - Thronos - Mirthios (Amari Valley) - Armeni - Episkopi - Kournas - Georgioupolis - 93 km
Coffee at any of these villages - to soak up the atmosphere
Lunch at Lake Kournas or Georgioupolis in a local taverna
Drive from Georgioupolis to Chania - 40 km
Stay Chania
Explore Old Town
Stay Alcanea Boutique Hotel

Day Three
Drive from Chania Town to Chania Airport - 15 km
Drop off your hire car
Depart
---
Should We Rent a Car in Crete?
Information for this Trip

---
Check out Car Hire Rates Here

When you book with our car rental partners - Rental Centre Crete - you are supporting a local company with excellent service and an easy online booking procedure. We are sure you will be well looked after by Harry and his team.
---
Should We Rent a Car in Crete?
Your Itinerary in Pictures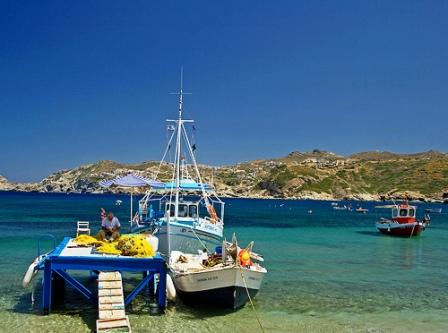 Agia Pelagia village is surrounded by coves - only 25 km from Heraklion Airport by car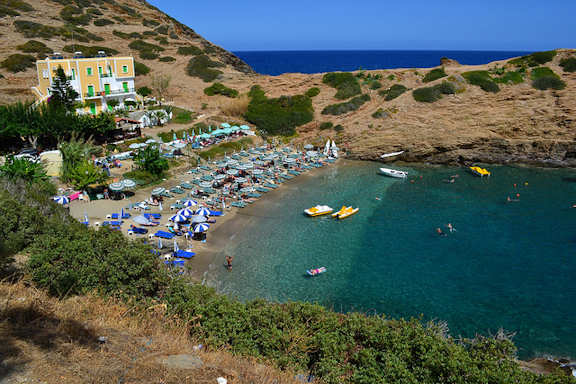 Five sandy beaches at Bali - 53 km from Heraklion Airport by car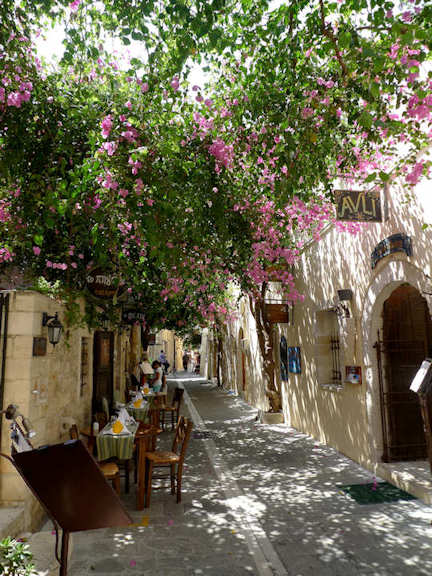 The lane ways of Old Rethymnon Town are waiting to be explored

What we love about Rethymnon are the little cafes and restaurants surrounding the tiny Old Harbour, the narrow streets such as Souliou street for shopping.Visit the fortezza, see minarets and mosques, Venetian doorways and Loggia. The small fountain is one one side of a tiny central square - good for people watching. The beach is less than 500 m to the east of the old town along the esplanade.
Learn traditional cooking at Veneto Restaurant and Hotel, for a wonderful atmosphere try Avli Restaurant or Veneto Restaurant.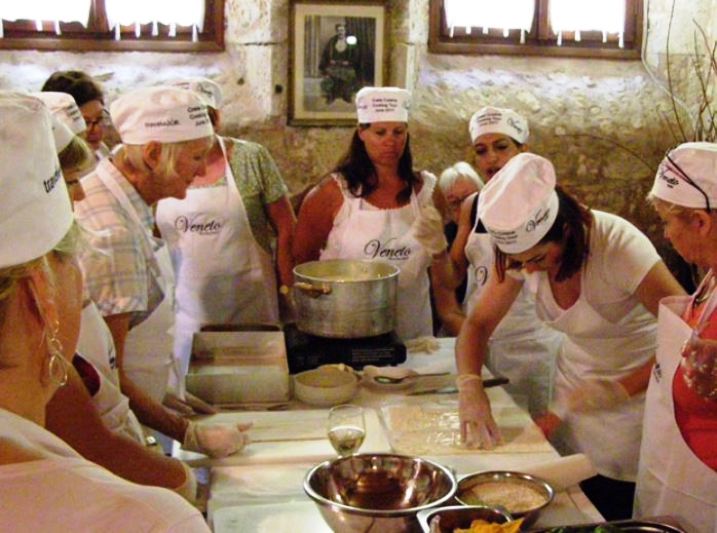 Cooking Classes in Veneto Restaurant in Rethymnon, Crete

Find traditional music in the local tavernas. Seek out some authentic Cretan music and you will understand so much more about the culture of this island. Nightlife abounds, as there is University nearby, this is a lively town.

Casa dei Delfini hotel is in the Old Town of Rethymnon
We suggest the Casa dei Delfini Boutique Hotel in Rethymnon because it sits within the narrow streets of the Old Town. Just stepping from the narrow bustling laneway through the old wooden doorway with its metal archway is like stepping back in time. The four studios and one maisonette have been beautifully restored to achieve a real experience of Venetian architecture with modern luxurious touches.

Nikiforou Foka 66-68-70, Rethymnon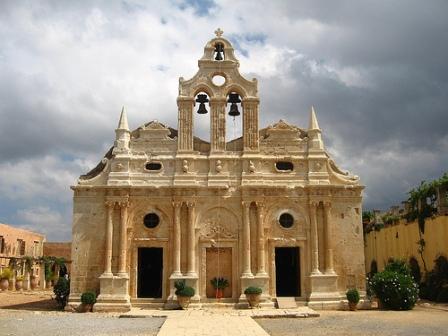 Arcardi Monastery dates from the the 16th Century - drive from here to the Amari Valley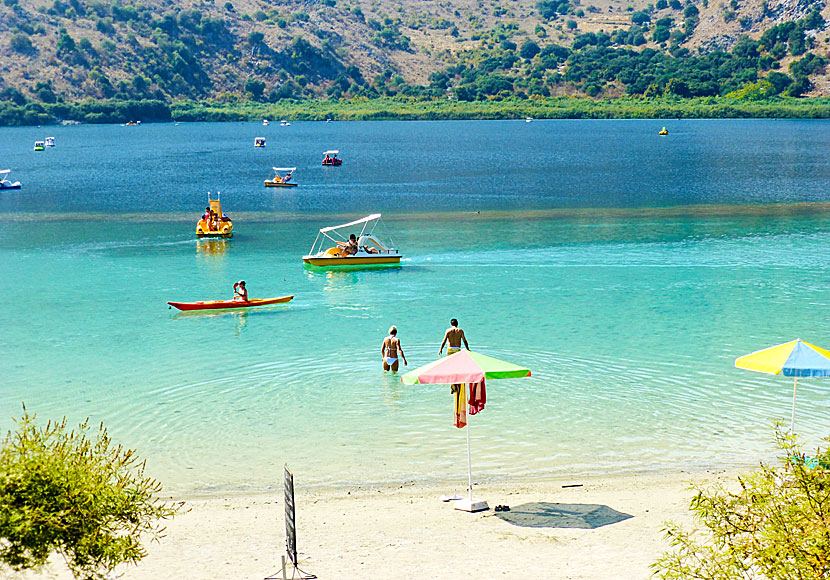 Lake Kournas - a fresh lake with a sandy beach

The long sandy beach at Georgioupolis - drive 42 km from here to Chania Town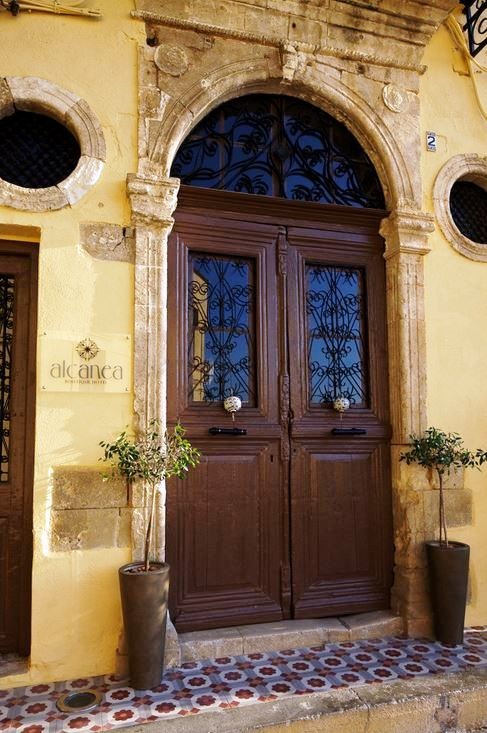 Alcanea Boutique Hotel, Chania
With only eight rooms, the Alcanea Boutique Hotel really is a boutique experience as every room is different. We suggest it because of its location right on the limani, its own cafe-bar with lovely views, and its stylish renovation of an important historic Venetian home.
Everything here is just done with such a mix of history and modernity, the result is breathtaking. We love the aspect looking over the harbour from this point of view, perfect for breakfast with great coffee!

Aggelou 2, Chania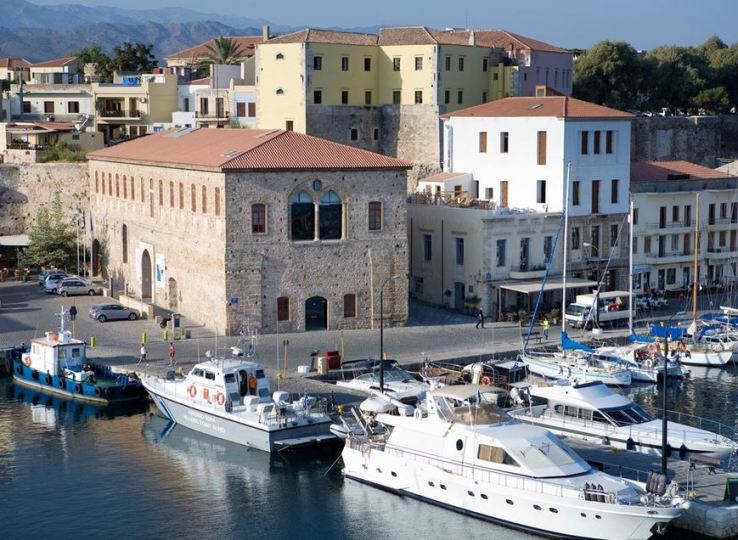 Explore the Old Town of Chania which hugs the Venetian Harbour

Car hire in Crete is available from Chania to Heraklion or other drop off destinations. We love the meandering lane ways of Chania and the interesting boutiques, jewellery studios and local artefacts such as the knife makers street, known as Maheradika, knives are part of Cretan history and pride.
Sit by the harbour for a sunset drink with view across from the lighthouse, try a traditional taverna in the back streets, and stroll around the Venetian limani taking in the atmosphere late at night...
We suggest a shopping trip along Zambeliou Street and dinner at Tamam taverna, which is especially good for vegetarians.

These are just some ideas about an itinerary with car hire in Crete - see our other trip ideas here

Kalo Dromo! Good Luck on the Road!


---
See more Q&As for travelling in Crete
---
Should We Rent a Car in Crete