Birds of Crete
This page may contain affiliate links, see our disclaimer here.

---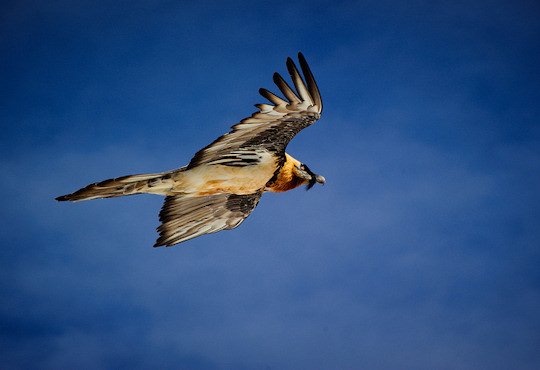 The beautiful birds of Crete are still plentiful and of a wide variety. The wide range of habitats, from marine, estuarine and scrubland to alpine and mountainous, especially the coastal cliffs, allows many migratory species and others to find a home in Kriti.
Some of the rare species have been mentioned on our nature and conservation pages and include the Bearded Vulture, the Eleanora's Falcon and the Golden Eagle.
Below are listed some of the beautiful birds found in Kriti with their scientific names for identification purposes. Bird watching in Crete is very interesting, as it involves exploring some of the unknown and unpopulated areas of the island.
History of Birds on Crete

It must be said that birds have been hunted thoroughly in Crete and are shy and in some cases the population in danger because of ongoing practices. Other threats are habitat destruction and other human activities. There is, however, a growing awareness within Kriti of the value of our natural history.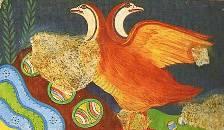 Fresco of the Partridges 1500-1450 BC
The Minoans, an artistic and sophisticated culture dating from 2000 BC in Crete, included nature in many of their artworks, especially the frescoes, of which the one to the left is well recognised. These birds are thought to be partridges or similar. This fresco was discovered at Knossos Palace.
The famous fresco of Blue Birds of Knossos (right) shows beautiful blue birds amidst rocks and flowers, thought to be lilies and roses, the birds are thought by some to be peacocks.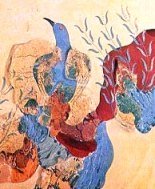 Blue Birds of Knossos
---
Griffon Vultures

The many inaccessible cliffs and mountainous regions of Crete are ideal for raptors such as these Griffon Vultures  Gyps fulvus below.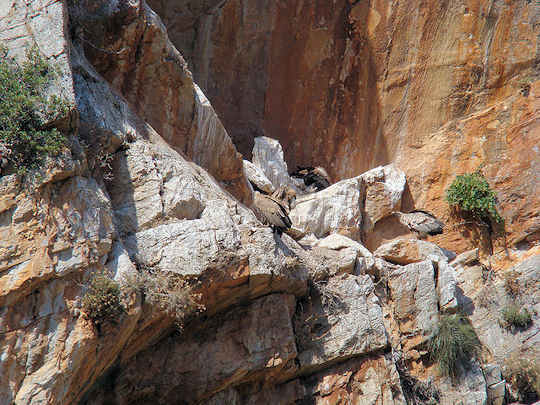 Birds of Crete - Gyps fulvus Griffon Vulture
---
Bird Watching in Crete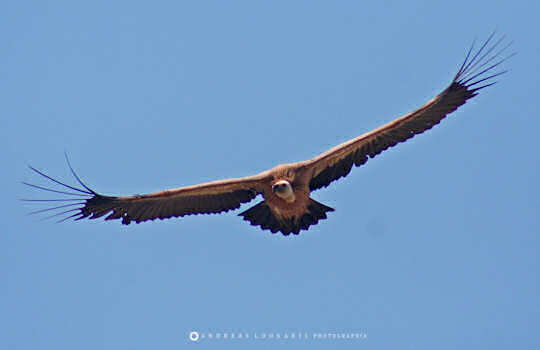 Gyps fulvus Griffon Vulture in Crete (image by Andreas Loukakis)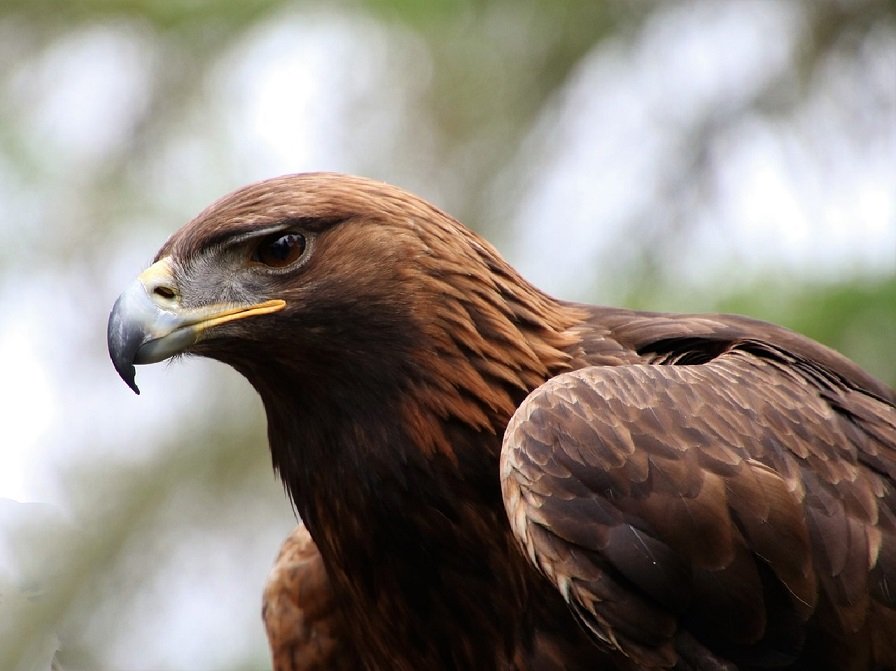 Golden Eagle Aquila chrysaetos
---
Birds of Crete

Below you will find some of the many, many areas to watch for birds in Crete. We begin in the west, in the prefecture of Chania, and make our way east to Lasithi.
Bird Watching in Chania, Crete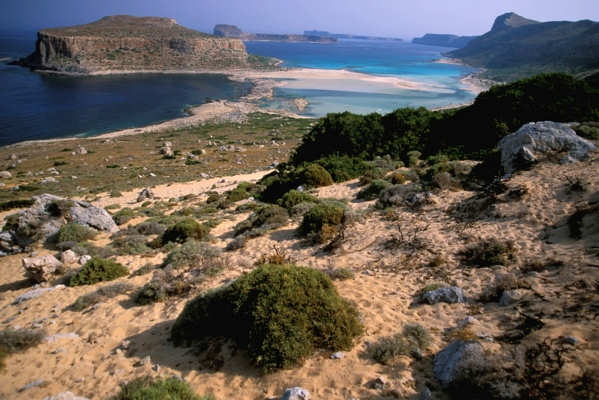 Mount Koutroulis, Mount Agios Dikaios and Modia Plateau in south-western Crete are an important biotope for the rare Bearded Vulture.
Tiganis Peninsula (pictured), in the north-west of Chania, is a breeding area for the Eleanora's Falcon, and both the Rodopou and Gramvousa peninsulas are good areas for birding, Gramvousa Islet is also a breeding area.
Akrotiri peninsula, close to the town of Chania has good bird watching near Agias Triadas and Gouvernetou, also Souda Bay to the east of Chania is habitat for shore birds.
The Lefka Ori including both Agia Irini Gorge and Samaria Gorge are a large mountain range with excellent remote habitat for eagles, vultures and buzzards.
The Moronis River Lagoon Biotope known as Pera can be reached on the road between Souda Bay and the Chania airport on the Akrotiri peninsular in Chania and provides a good wetland viewing point.
The Agia Reservoir is a very good wetland site and may be found on the road from Chania to Samaria Gorge, 5 km south of Chania.
Imbros Gorge is a rocky canyon where you may see Griffon Vulture, Bonelli's Eagle or Eleonora's Falcon.
Lake Kournas, the Almyrou delta, and Georgioupolis Beach have been identified as one of the important bird areas on Crete. This lake is a unique fresh water lake south of the town of Georgioupolis in eastern Chania prefecture. Species include Little Egrets Egretta garzetta  and White Eye Duck Aythya nyroca, as well as Squacco Heron, Greylag Goose, Mallard and Little Grebe.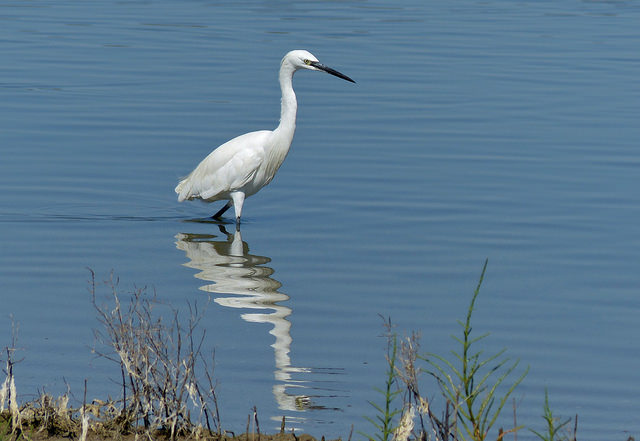 Little Egret Egretta garzetta
Gavdos Island and its little sister, Gavdopoula Island, are important for shore and migratory birds. These islands are located 65 km south of Palaiochora in Chania.


---
Bird Watching in Rethymnon, Crete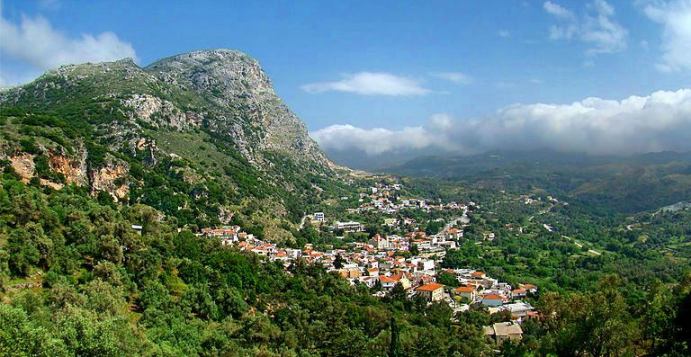 Rethymnon has some of the highest ranges in Crete and inaccessible peaks; ideal habitat for raptors and alpine species. The Psiloritis Range including Mt Ida and the Nida Plateau.
Also in Rethymnon are the beautiful Kourtaliotis Gorge, Megalopotamos, and southern mountainous area around Preveli, which all make good birding locations.
The Potami Reservoir 25 km south of Rethymnon town is a good location for birding. Close by is the village of Spili located at the foot of Mount Kedros, which is a site for possible vulture spotting.
The beaches and flat lands around Frangokastello on the south coast host migrant species in the particular months.

Prassano Gorge 7 km east of Rethymnon town makes a good spot for birding, it is an important site for raptors.
---
Bird Watching in Heraklion, Crete
The beautiful mountain village of Zaros and the nearby Lake Votamos and Rouvas Gorge are ideal walks for bird watching. This village is 44 km from Heraklion town.
Thrapsano Lake near the village of the same name is approximately 25 km south-east of Heraklion after Knossos. This is a good area for spotting the birds of Crete.
The walk and gorge at Agiofarago is a good hike, off the beaten track, and good for bird watching. This leads to a remote beach - perfect for a picnic.

In the Asterousia Mountains near the sea in southern Heraklion, you may be on the lookout for Bearded Vultures, Griffin Vultures and Golden Eagles, particularly from the lookout for Ambas Waterfall just outside Paranymphi hamlet. Stay nearby at Tris Ekklisies village.



---
Bird Watching in Lasithi, Crete
The Bramiana Reservoir inland from Ierapetra is a good spot to see all birds of Crete especially birds of prey as well as gulls and migratory birds. Keep your eyes alert to see Eleanora's Falcon.

The beautiful Zakros Gorge and natural areas around Kato Zakros make for good walking and birdwatching in eastern Crete.
The lagoon behind Chionia beach near Palaikastro village in Lasithi is good for water birds of Crete.
Richtis Gorge near the village of Exo Mouliana is a popular hiking trail which is well treed and good for bird spotting.
Mesona Gorge near Pachia Ammos and Kavoussi on the north of Lasithi is a good spot for birding.

---
Our Beautiful Birds of Crete
| | |
| --- | --- |
| | Golden Eagle Aquila chrysaetos |
| | Bonellis Eagle Hieraaetus fasciatus |
| | Bearded Vulture Gypaetus barbatus |
| | Griffon Vulture Gyps fulvus.b. |
| | Peregrine Falcon Falco peregrinus |
| | Lanner Falcon Falco biarmicus |
| | European Kestrel Falco tinnunculus |
| | Tawny Owl Strix aluco |
| | Little Owl Athene noctua |
| | Scops Owl Otus scops |
| | Hooded Crow Corvus cornix |
| | Alpine Chough Pyrrhocorax graculus |
| | Red Billed Chough Pyrrhocorax pyrrhocorax |
| | Hoopoe Upupa epops |
European Bee-eater, Merops apiaster
---
Accommodation

A central location in each region from where to base your hiking and birding explorations in Crete.

---
Getting Here

Take a 1 hour flight from Athens to Heraklion with Aegean Airlines or Olympic Air, with many flights available per day.
Or take a 9.5 hour overnight ferry from Pireaus port of Athens to Heraklion port.
More on flights and ferries below.
---
Car Hire in Crete
When you book with our car rental partners - Rental Centre Crete - you are supporting a local company with excellent service and an easy online booking procedure. We are sure you will be well looked after by Harry and his team. Choose from hybrid or non-hybrid vehicles.

---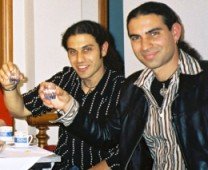 "We trust you have enjoyed these tips from the team at We Love Crete. Evíva!"
Contact us with further questions or feedback. We love to hear about your travels in Kríti and Greece. Let us know of any updates or additions, errors or omissions. Help us make this website the best it can be. Kaló Taxidí!

---