Palaiochora Crete

This page may contain affiliate links, see our disclaimer here.

---
Palaiochora Village Crete - this large village in the south-west of Crete retains its own character and daily rhythms. Discover the individuality and friendliness in this traditional village, and explore around the beaches, take the ferry to the hamlets along the south coast accessible only by sea or by foot, or visit Gavdos Island, the southernmost island of Greece.

Palaiochora Village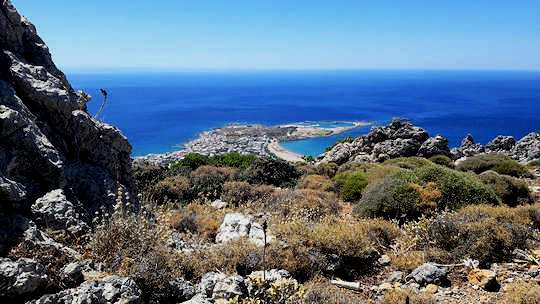 Palaiochora is a fishing and holiday village surrounded by olive groves and fields
Παλαιόχωρα or Palaiochora or Paleohora is a large village of 2,200 or so people with traditional and modern buildings located in the south-west of Crete, 75 km from Chania town.
In the village, there are some restored houses, apartments and some villas, all under two storeys. This is a traditional sea fishing  community surrounded by olive groves, beaches and wild high hills of the White Mountains.

The village clusters around a peninsula where a castle was built in 1279, with sweeping bays on either side and steep mountains behind, it has a dramatic aspect which adds to its character.
There is so much to enjoy in this village and surrounding areas:
cafes and tavernas
ferry connection
village beaches close to comfort
isolated beaches with more privacy
windsurfing
ancient ruins and churches
snorkelling
dolphin and whale watching cruises
wild flower walks
photography and painting trips
visit Anidri village and gorge
scuba and fishing

bird watching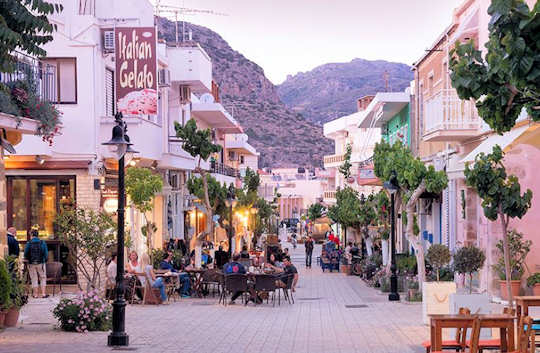 The village street with tavernas at night
---
Visiting the South Coast by Ferry

Sougia Beach is accessible only by ferry or by foot from Palaiochora
The boat trip from Palaiochora along the south coast is one of the most remote parts of Crete, and will reward the adventurous with small seaside villages and steep panoramic mountains.
Visit the following places
Remember these tips for visiting the southern villages by ferry:
Cruises operate from May to October only
The boat trip could be rough if the wind is up
The ferry duration is 40 minutes to Sougia
The duration is 40 minutes from Sougia to Agia Roumeli
From Palaiochora to Agia Roumeli is a duration of 1 hour 30 minutes
Ferry from Palaiochora to Gavdos is a duration of 4 hours

There is not much shade on the island or at the beaches, take a hat and be prepared for sun
There are few shops on the island, take a picnic and plenty of water
There is only one return ferry from the island at 2pm

Take some money to hire a sun bed and umbrella if you wish
Lunch and snacks on the boat cost money too
Take all your rubbish with you and leave only footprints
---
Gavdos Island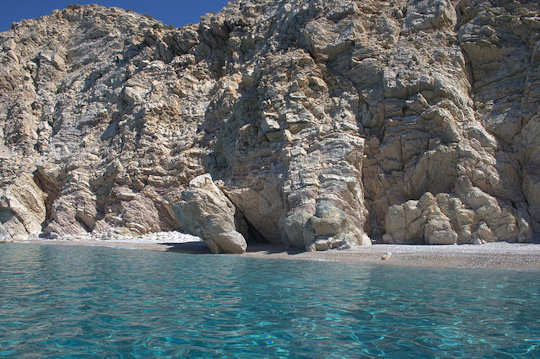 Gavdos Island has very few permanent residents, is well protected, and has lovely beaches, wild cliffs and wide open spaces

The town of Palaiochora is your embarkation point for Gavdos Γαύδος Island cruises and ferry trips. Ferries also depart for Gavdos from Chora Sfakion. The island has very few permanent residents and is only small, being 9 km by 4.5 km.
This is the most southern point of Greece, a small well-guarded settlement and a few isolated beaches, which travellers like to seek out in summer.
The ferry from Palaiochora takes 4 hours to reach Gavdos.

Populated since neolithic times, this island has a rich history and has remained uninhabited on occasion. Most visitors come to see the extraordinary beauty of the beaches and get away from it all.
Many visitors come for just a few hours on the ferry, in this time it is possible to visit the beaches nearby the port of Karave:
Walk to Sarakiniko Beach is 30 minutes
Walk to Korfos Beach is 60 minutes
Walk to Kastri Beach is 45 - 60 minutes
The most popular location on the island is the southern-most tip at Tripiti, where there are stunning rock arches and a large, oversized chair marking the southernmost point.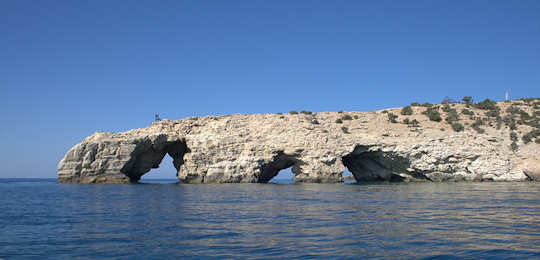 Tripiti - southernmost point of Gavdos - with chair on top
Below is a visit to Gavdos by 60 Minutes Greece, which shows the location of the island, the ferry trip from Chora Sfakion,  and various aspects of island life including the southernmost point at Tripiti.

Below are some quiet walks which show the terrain and vegetation of the island...including the walk to Tripiti, the walk to Agios Ioannis with its high coastal dunes and juniper trees...

---
Accommodation in Palaiochora

There is good accommodation in Palaiochora village itself, as it is a busy beachside village in summer. Other accommodation is available in the hills behind the village and dotted around.


The affordable Eftihia Studios are close to the bus stop and convenient to everything in the village, with friendly staff and clean, simple rooms near to the beach. With happy flowers everywhere, you will be looked after by the locals in this family-run, homely place.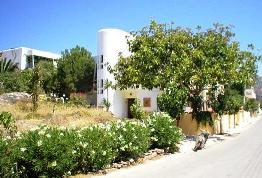 The Aris Boutique Hotel is in the edge of the village with easy access to the beaches and the centre of town. This small, quiet guesthouse is run by a local family.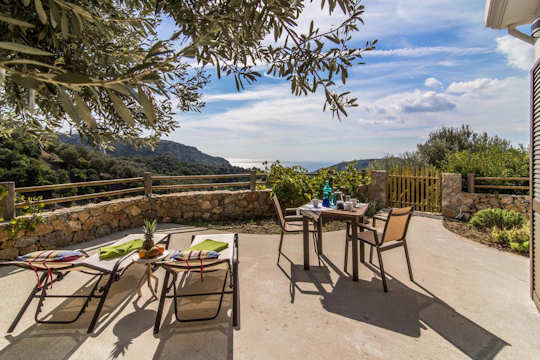 Christo's Place is a holiday home set in the hills inland, in Anidri village. In this location would be best to have a vehicle. Self catering cottages with exposed beams, modern comforts and only 5.5 km from the main village and the beach.

The one bedroom cottage suits two people, a two bedroom cottage sleeps four guests.

A secret gem hidden behind the olive trees.
---
Tavernas & Restaurants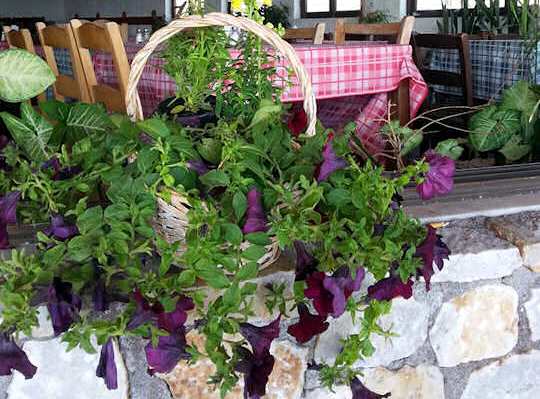 Portofino Pizza Palaiochora
The seafood is so fresh here, you must make a beeline for the fish tavernas strung along the esplanade. Also make sure you try the local Cretan food, done traditional style.

Castro Restaurant & Cafe Bar - great views and blend of traditional and modern food

Methexis Taverna - Cretan food, seafood and out of the centre
Cape Crocodile Taverna - Greek food by the bay

Portofino - on the esplanade - for Italian and pizza
Pizzeria Odysseia- atmosphere - snacks all day and pizza
Restaurant Deilino - on the beach for seafood
ThirdEye - vegetarian - great atmosphere

Votsalo - by the beach for breakfast
Monika's Garden Wine Bar - get to know the wines of Crete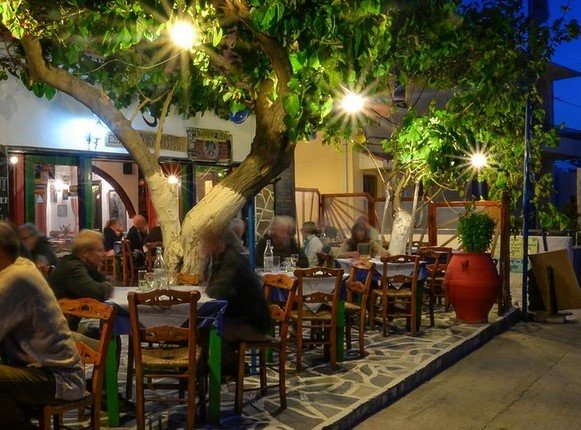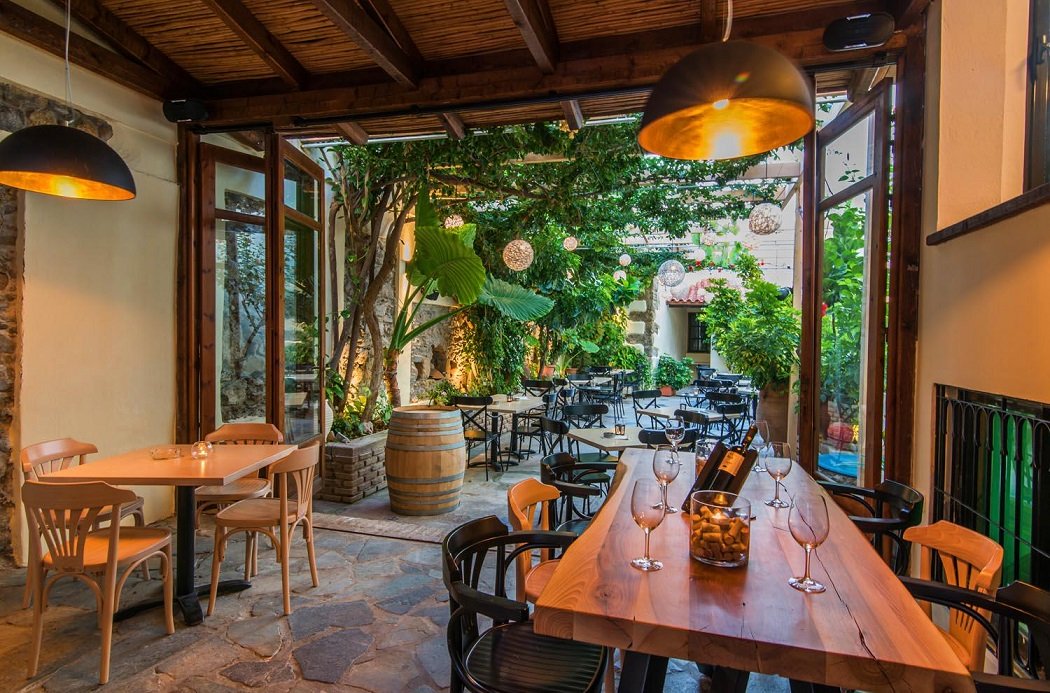 ---
Exploring Western Crete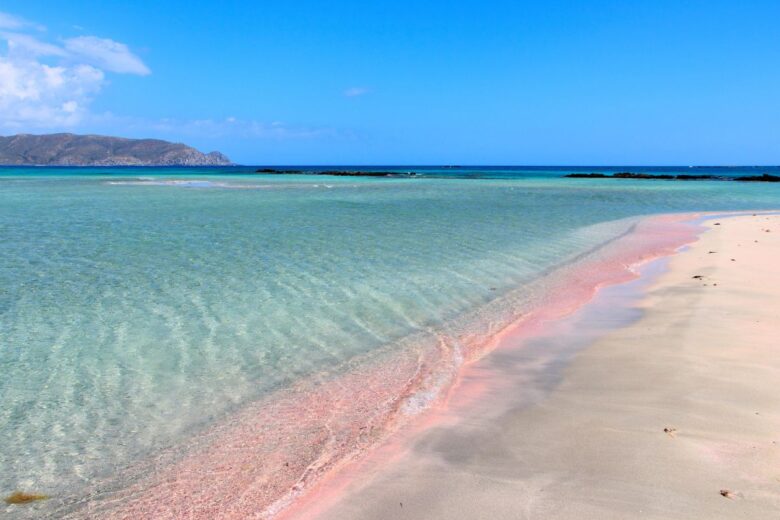 Elafonisi Beach is famous for its pink sand

The region in the west of Crete is named Chania or Xania and holds some of the best-kept secrets of Crete, with so many nooks and crannies to explore. There are rocky mountains and gorges, forests to walk in and beautiful beaches to lie on, as well as the towns of Chania and Kissamos.

Some highlights of the region, not mentioned above, include:
Topolia Gorge

Ancient Olive Trees at Ano Vouves

---
Getting to Palaiochora

The easiest way to get here is to take a hire car and drive from the town of Chania on the island of Crete.

Information for car rental in Crete here

To get here more independently, fly from Athens to Chania, hire a car and drive for about 1 hour and 20 minutes, via Topolia Gorge.

Ferries from the Greek mainland of Peleponnisos come into Kissamos Port via the islands of Kythira and Antikythira, where a car can be hired and the drive is 43 km, taking around 1 hour.

See the location of this village on this map, in the west of Crete in the north.


Take a 1 hour flight from Athens to Heraklion with Aegean Airlines or Olympic Air, with many flights available per day.
Or take a 9.5 hour overnight ferry from Pireaus port of Athens to Heraklion port.
More on flights and ferries below.
---
Videos
Below is a video which epitomises the tranquil village life by the sea.

On the Map

See the location of Palaiochora town on this map:

---
More Information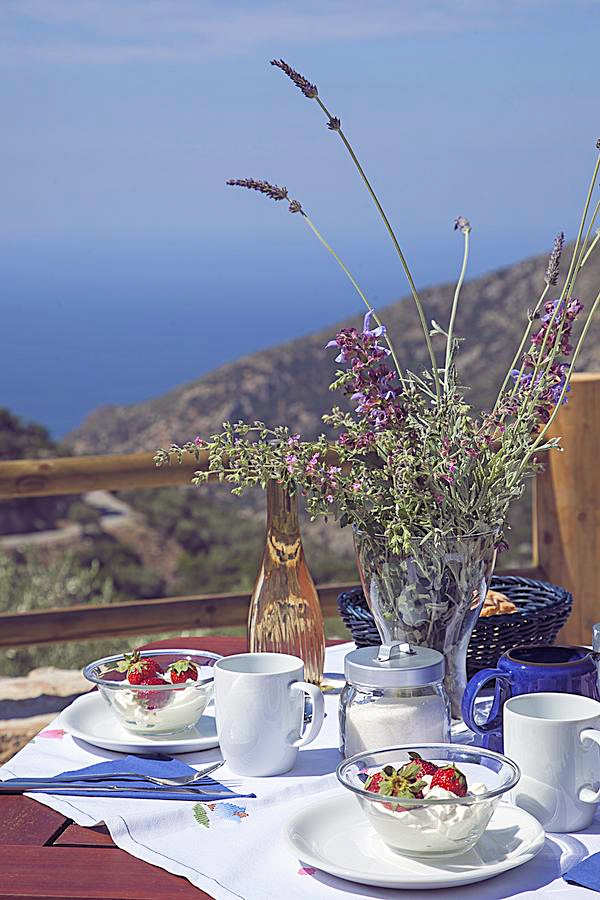 What a view for breakfast! Sea views in privacy from Christo's place, 5 km from the village
---