Crete Trip 11 Days

This page may contain affiliate links, see our disclaimer here.

---
See the West and East in 11 Days



Crete Trip 11 Days – A Traveller Question and Customised Itinerary




Dear team at We Love Crete,

We would love a customised 11 day trip to Crete similar to the one you did for Jasmina except we are only two people. We also don't like crowds and want to stay in quiet accommodation close the beach but central.
We would like to stay half time in the West and half in the East. We like walking and beaches and historical sites but not museums or too much indoor visiting.
Yours,
Mike from New Zealand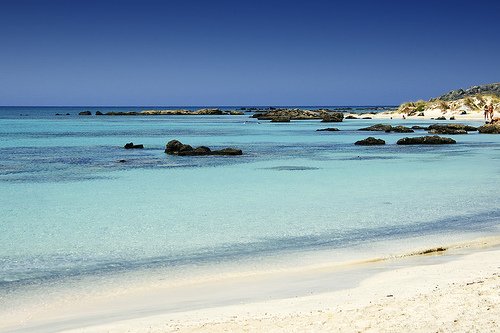 A Customised Itinerary


Yiasas MIke,

Thank you for your request for an itinerary for your holidays to Crete. We are happy to offer some suggestions below and a customised itinerary for your Crete Trip 11 Days.

In 11 days you can certainly see both the west and the east of the island of Crete. We can suggest choosing a central place in the west for half the visit and another in the east for the second half of your visit, and as you mentioned, staying somewhere quiet near the beach in both places.
In the west, your good central point would be the village of Panormos by the beach.

In the east we have chosen Kato Zakros which is not all that central, but it is perfect for people who like peace and quiet, and you will see the real Crete away from crowds. We have written an itinerary totalling 11 days, so you can add days as you like.

We have incorporated your ideas and questions as follows for your holidays to Crete:

- car hire info
- two people
- don't like crowds
- quiet accommodation near the beach but central
- walking
- beaches
- historical sites
As we are not sure what dates you are travelling, we have made the dates in June, which is a great month to visit Crete.


---
Itinerary for the West

Crete Trip 11 Days - Day One - June 11
Arrive Heraklion 11pm
Taxi from airport 10 Euro 15 minutes
Stay near old harbour in Heraklion
Lato Boutique Hotel

Day Two – June 12
Pick up hire car
Visit Knossos 6 km
Allow two hours for the visit
Visit Archanes village for lunch 10 km
Drive 60 km to Panormos
Stay at Captain's House in Panormos
This is a quiet spot in a small village near the beach, but there are tavernas nearby which may increase the noise
You could choose to stay in a rural holiday home - Villa Petra - this would be a good central home for the next five nights, inland from Georgioupolis Beach, which is a further 45 km to the west

Day Three – June 13
Explore Rethymnon town in the morning and a beach in the afternoon
We suggest the beach at Plakias 36 km to the south
Stay in Panormos

Day Four – June 14
Day tour to Samaria Gorge – pre-booked with all transport taken care of
Bus – walk – ferry – bus
It is really busy in June but worth the trip and because of the one-way direction of the walk, the transport logistics are difficult (for Agia Irini as well) so best to do an organized trip for that
Pre-booked day tour to Samaria Gorge
Stay in Panormos

Day Five – June 15
Self-drive day trip to Moni Arkardi 26 km and Amari Valley half day and beach half day
Perhaps Preveli Beach 52 km or Agia Fotini (east of Preveli on the south coast)
Stay in Panormos

Day Six – June 16
Full day self-drive to see Chania town as well as Balos Lagoon or Elafonisi
Or take a pre-booked tour to Balos Lagoon and Gramvousa
Or a pre-booked tour to Elafonisi
Stay in Panormos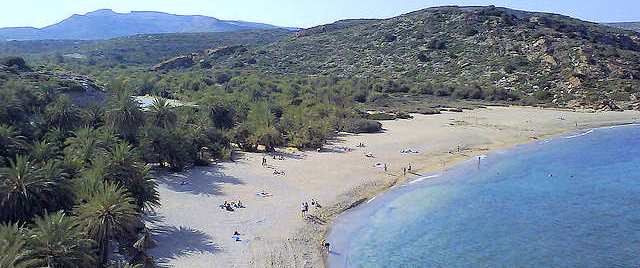 Vai Beach Crete
Itinerary for the East

Crete Trip 11 Days - Day Seven - June 17
Drive from Panormos to Gortys, Phaistos and Matala
130-150 km depending on the route
Stay in Matala
Stay Aretoussa Pension

Day Eight – June 18
Drive from Matala to Agios Nikolaos 130 km
See Malia Palace Minoan site en route
Drive from Agios Nikolaos to Kato Zakros 112 km
Lunch in Mochlos
Stay in Kato Zakros
Stay at Terra Minoika Villas

Day Nine – June 19
Visit Vai Palm Beach and local beaches
Stay in Kato Zakros
Stay at Terra Minoika Villas

Day Ten – June 20
Visit Kato Zakros Gorge and Minoan site
Stay in Kato Zakros
Stay at Terra Minoika Villas

Day Eleven – June 21
Relax at beach
Or you could drive to Ierapetra and join a boat trip to the waters of Chrissi
We suggest you relax a while
Stay in Kato Zakros
Stay at Terra Minoika Villas

Day Twelve – June 22
Drive from Kato Zakros to Heraklion Airport 170 km for departure


Holidays to Crete - Tip - the best place to check about the opening days and times of the Heraklion Archaeological Museum is the Odysseus website, which is the government cultural website. Also check with your hotel prior to heading off for the day, as you want to be sure.

Matala Bay
---
Holidays to Crete Information Pages

Holidays to Crete - East
Zakros ruins
---
Crete Trip 11 Days
Your Itinerary in Pictures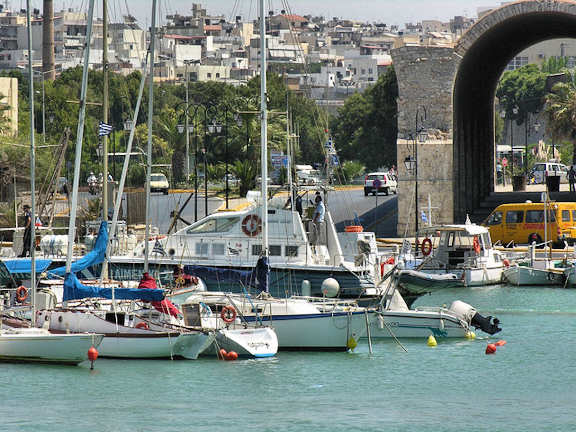 Heraklion is a bustling capital town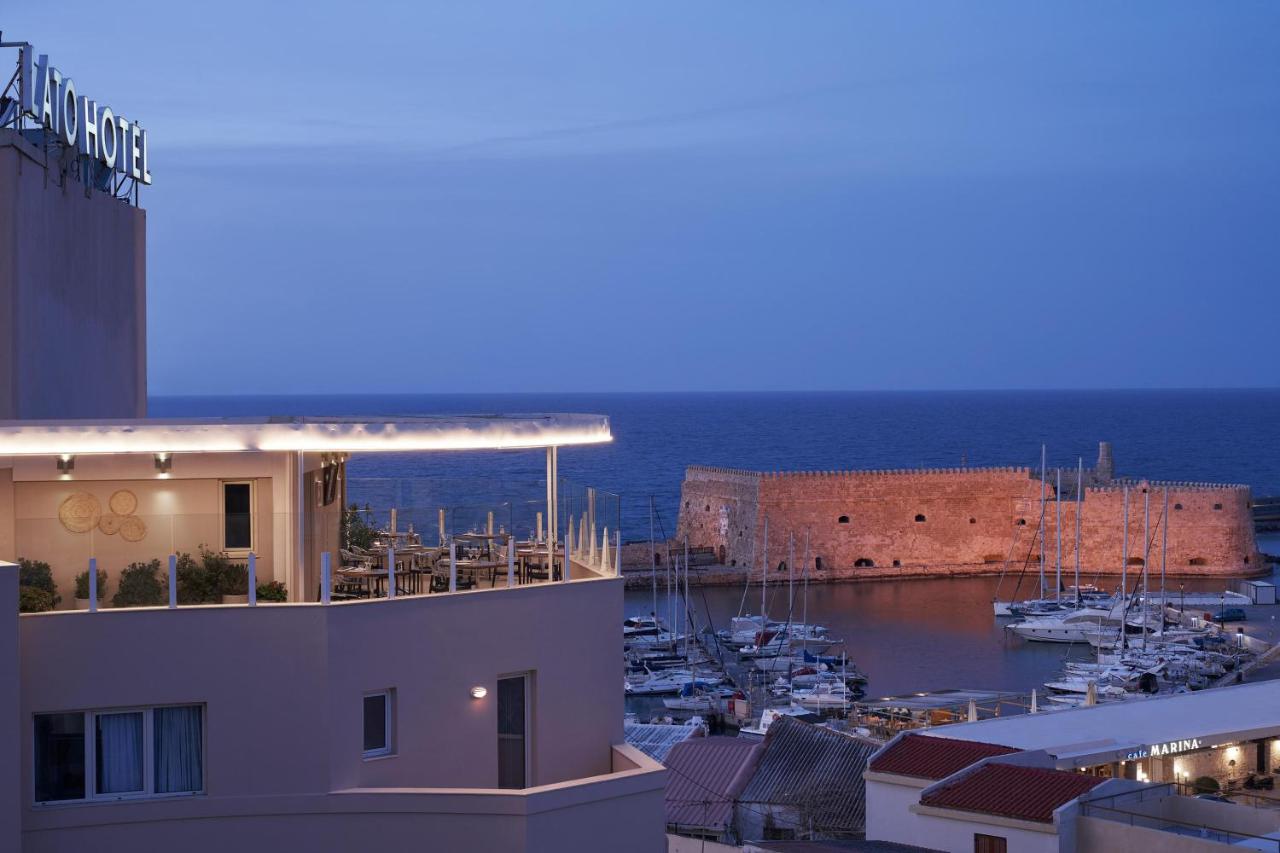 Stay at the modern Lato Hotel overlooking the old port in Heraklion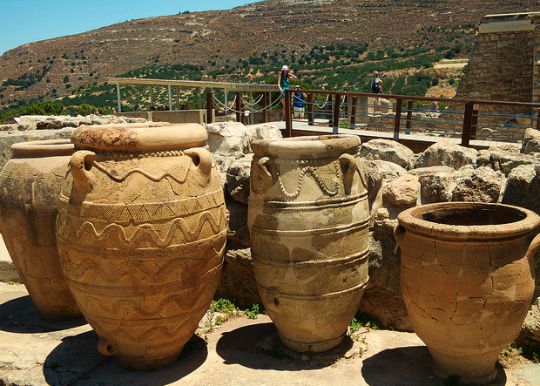 Allow 2 hours to visit Knossos Palace
Arhanes Village in the countryside near Knossos
Relax in Arhanes for lunch after Knossos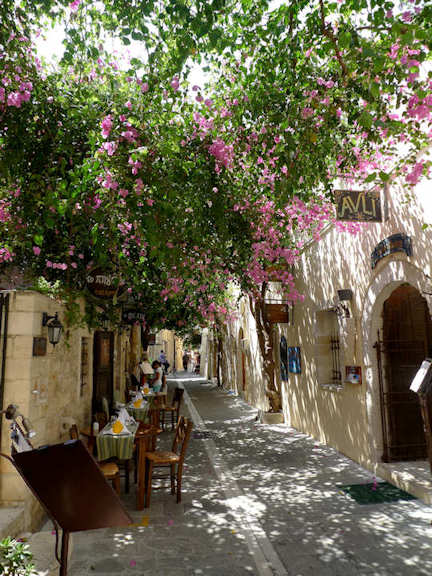 The atmospheric streets of the old town of Rethymnon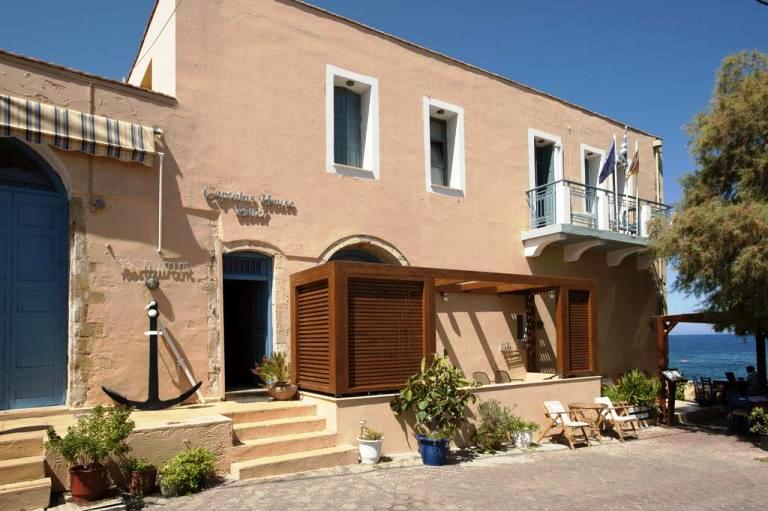 Captains House by the sea in Panormos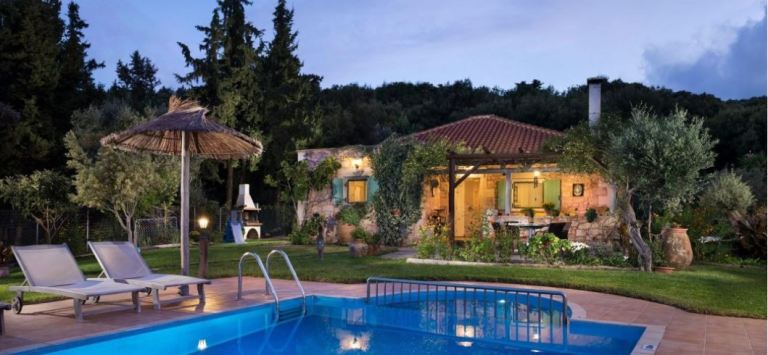 Traditional Villa Petra is more like a home than a villa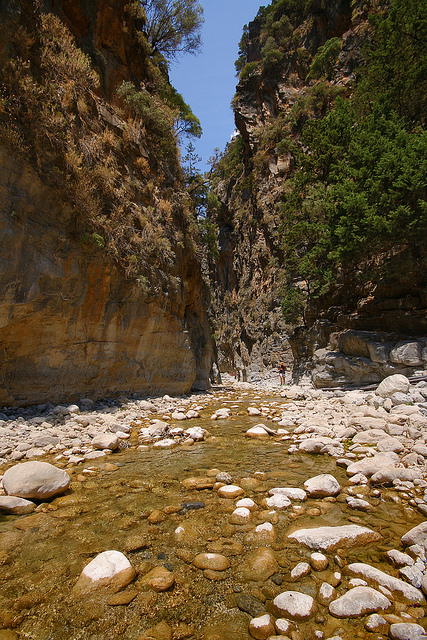 Visit Samaria Gorge on a day tour from Rethymnon Town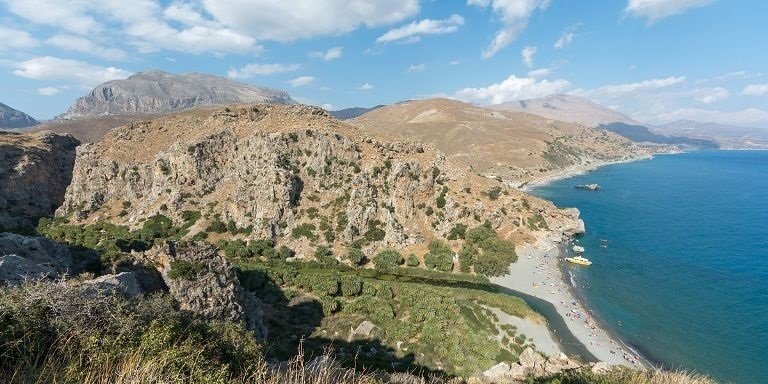 Preveli Beach - on the south coast of Rethymnon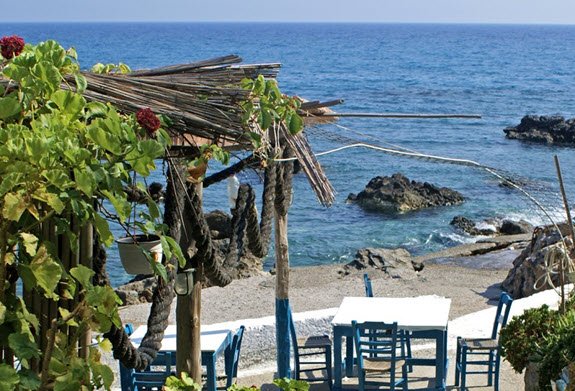 Agia Fotini is tucked away on the south coast of Crete, eat by the sea at Agia Fotia Taverna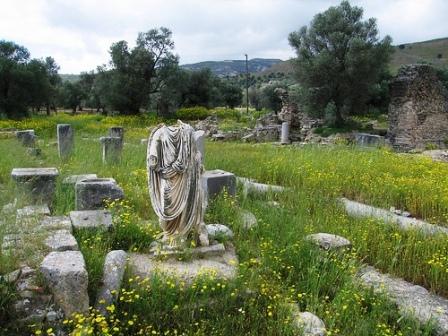 Holidays to Crete - you will lose your head! (Roman ruins in Gortyna)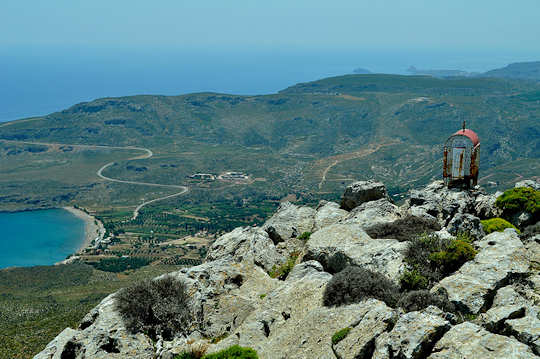 Holidays to Crete - Kato Zakros Bay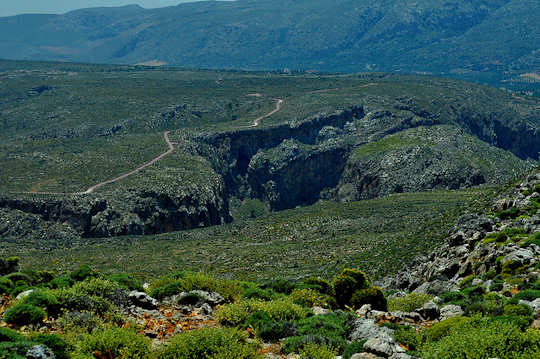 Zakros Gorge in Eastern Crete

We have chosen Terra Minoika in Kato Zakros for your accommodation in eastern Crete because the owners Stella and Elias have a wealth of knowledge of the region and will certainly make you feel very welcome - the buildings of traditional stone and wood will give you a true feeling of the locality, for unforgettable holidays to Crete.


---
Getting to Crete
Take a 1 hour flight from Athens to Heraklion with Aegean Airlines or Olympic Air, with many flights available per day.
Or take a 9.5 hour overnight ferry from Pireaus port of Athens to Heraklion port.
More on flights and ferries below.
When you book with our car rental partners - Rental Centre Crete - you are supporting a local company with excellent service and an easy online booking procedure. We are sure you will be well looked after by Harry and his team. Choose from hybrid or non-hybrid vehicles.
---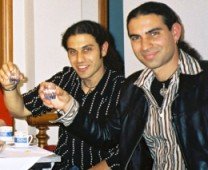 "We trust you have enjoyed these tips from the team at We Love Crete. Evíva!"
Contact us with further questions or feedback. We love to hear about your travels in Kríti and Greece. Let us know of any updates or additions, errors or omissions. Help us make this website the best it can be. Kaló Taxidí!

---