Kato Zakros Village and Beaches
This page may contain affiliate links, see our disclaimer here.

---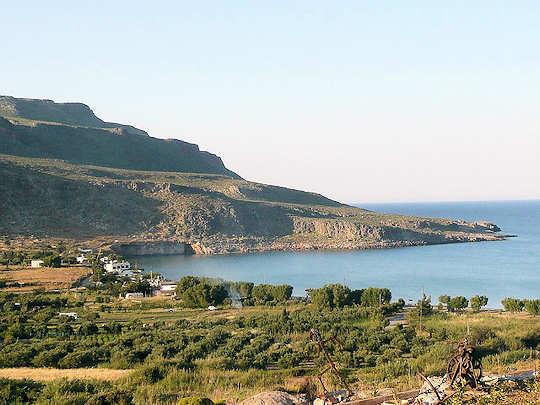 The village of Kato Zakros...Κάτω Ζάκρος is located on the south-east coast of Crete in Greece, 42 km from the town of Sitia in Lasithi provence.

The hamlet, whose name means 'lower Zakros', sits by the beach.

The ancient Minoan site of Zakros Palace, dating from 1900 BC, is nestled behind the village and contributes to its protected status, keeping new development minimal. Important artefacts from this site include the beautiful rock crystal vase and bull's head rhyton displayed at the archaeological museum in Heraklion.
A hideaway from the hustle and bustle, this village embodies the relaxed Greek seaside village character. White-washed buildings with blue trims line the shorefront, a string of tavernas lines the bay; tranquility reigns.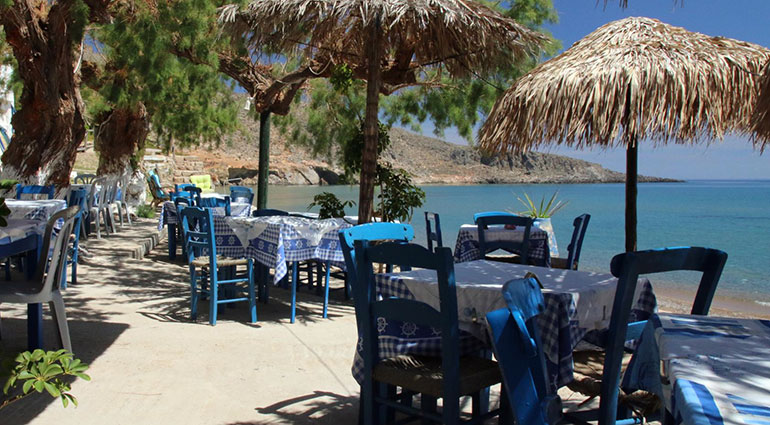 ---
On the Beach
The clear crisp waters of the Mediterranean beckon, calling us in for a swim, but not before we have tried some local seafood; etheriná tiny crunchy whitebait with fresh lemon juice, washed down with some dopio crassi...local wine.
A few more dishes; octopus, calamari, grilled local fish and olives, fresh salads and bright red hand-picked tomatoes finish us off; we need a sleep on the beach under the pines. We enjoy the pebble beach, a slight breeze and the peace.
Extended walks around Kato Zakros and visits to nearby villages, beaches or a fascinating cave make a visit an adventure. Don't forget to look around and you may see honey buzzards, martins or falcons.
Walkers and hikers may find themselves plunging into the fresh waters after a long walk along the E4 Hiking Trail, which runs all along Kriti and finishes at this beach. A just reward.
This tiny little hamlet  at the very eastern edge of Crete is so small it is not everyone's taste, yet if you are not afraid of silence, of sitting quietly watching the sun set or the moon rise, then this is the little corner of the earth for you.

Above all, breathing comes easy in this beautiful village.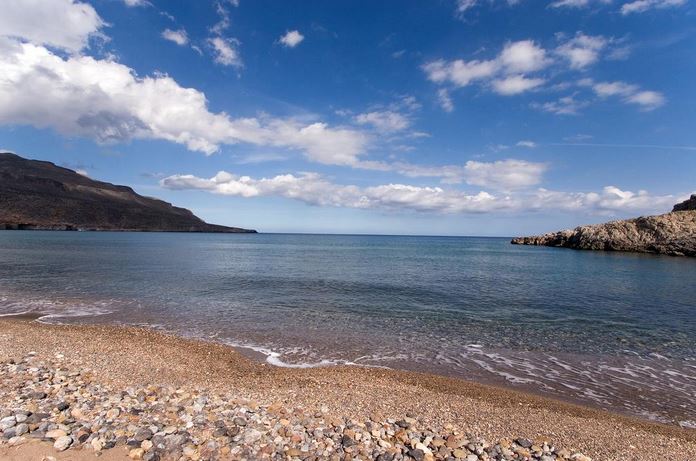 ---
Zakros Gorge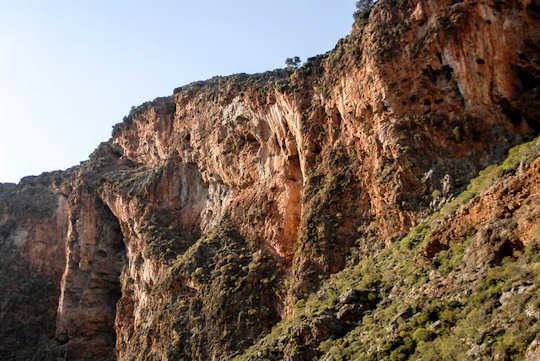 Zakros Gorge

Inland is the beautiful and rugged Zakros George also known as The Gorge of the Dead - Faragi ton Nekron - Φαράγγι των Νεκρών , which leads to Zakros village, a farming community 7 km to the north.
The gorge is one of the most impressive in Crete, with its steep sides and harsh rock formations.
The caves within which have been found to be Minoan burial tombs, hence the name.
This video shows the walk from upper Zakros to Lower Zakros. You can also start the walk from the seaside and walk up the gorge (and back again).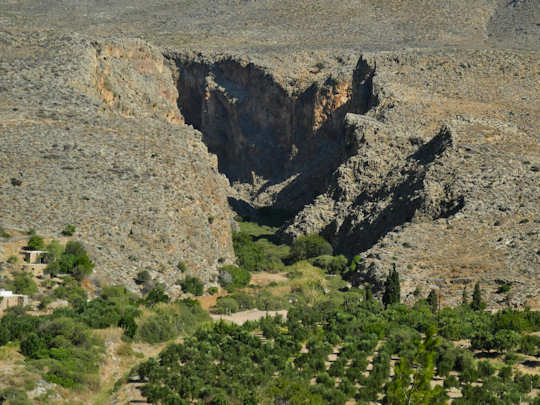 Zakros Gorge
---
Accommodation in Kato Zakros

These villas, in one of the prettiest locations of Crete, are built in traditional style of stonework and wood.
Sitting in gardens just 500m from the beach of Kato Zakros and seconds from the Minoan Zakros Palace, we have selected these villas as they provide the real Cretan feel and experience.
Owners Stella and Elias are crazy trekkers and climbers who fell in love with this region of Crete after visiting from their home in Thessaloniki. They are passionate about sharing all the natural beauty of eastern Crete with their visitors, and offering great hospitality at Terra Minoika.
The Terra Minoika Villas are beautiful creations of the Cretan earth, risen up in modern times to comfort visitors and provide a nurturing experience. Stella and Elias provide their wonderful hospitality.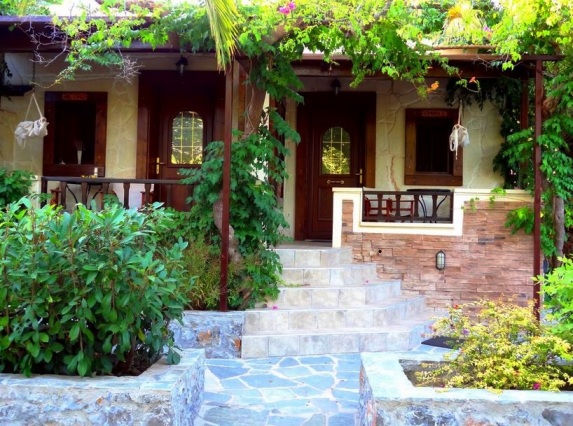 At Studios Stella, set back from the beach, you will find peace and quiet and good value accommodation with a leafy garden, 10 minutes by foot to the beach and close to the entrance to Zakros Gorge.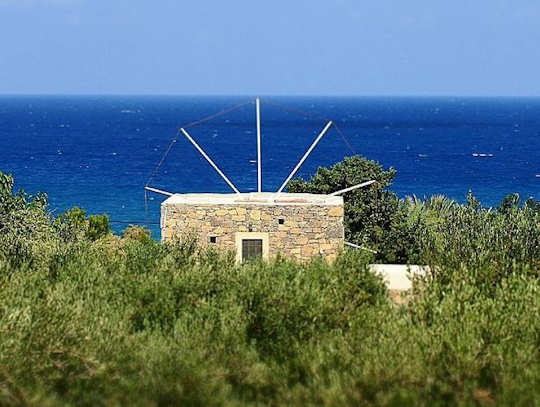 Less than 40 km from this beach is the Sitia Windmill, an authentic stone mill now remodelled into a cozy holiday home with 2 bedrooms, 1 bathroom, a private garden accommodating 4 guests. Enjoy Sitia, Vai Beach, Palekastro, Kato Zakros and many other beaches easily from this location. Best to rent this accommodation with a vehicle.

---
On the Map
Below you can see the location of this beach on the map of Crete.
---
Images
Below are some images of Κάτω Ζάκρος: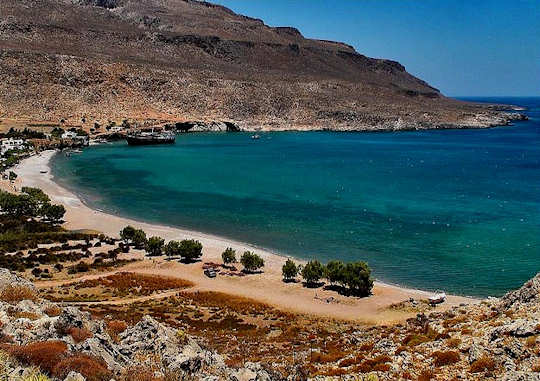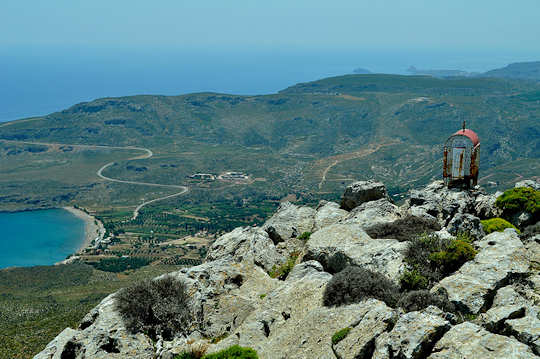 Κάτω Ζάκρος Beach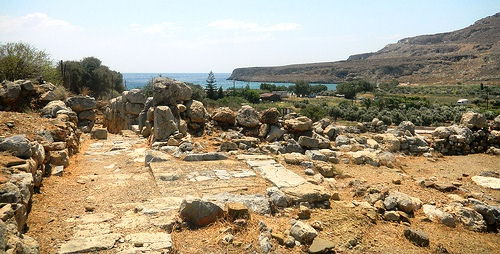 Zakros Palace Ruins
---
Agios Nikolaos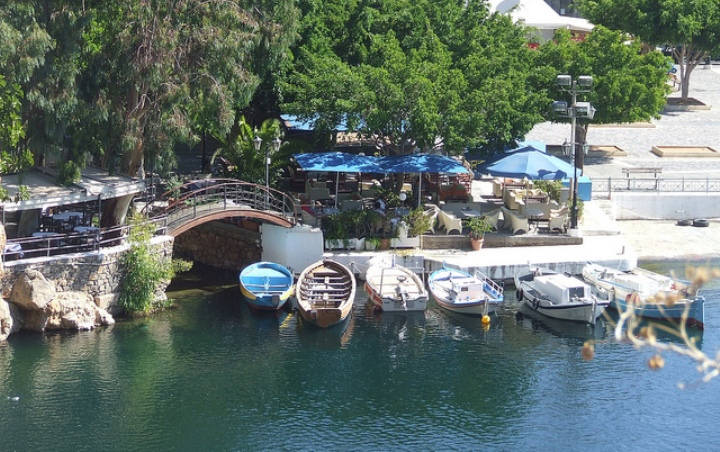 If you do fly into Crete via Heraklion Airport, you will make your way to Kato Zakros by way of Agios Nikolaos, highlights include:
Lake Voulismeni
Archaeological Museum
Ferry Harbour & Marina
Pedestrian Shopping Streets
Lakeside Cafes and Bars
Mirabello Bay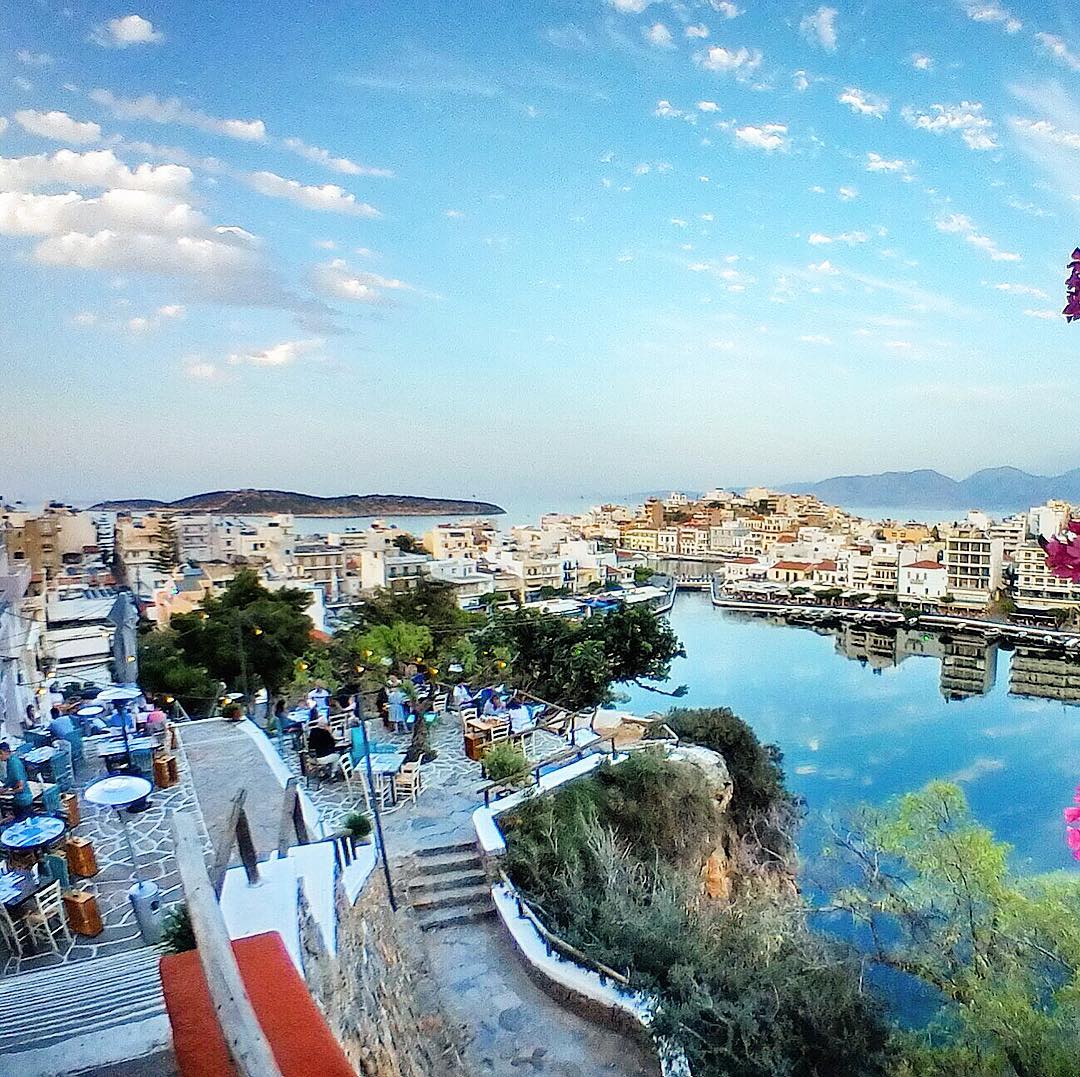 View over Voulismeni Lake across Mirabello Bay
---
Sitia Town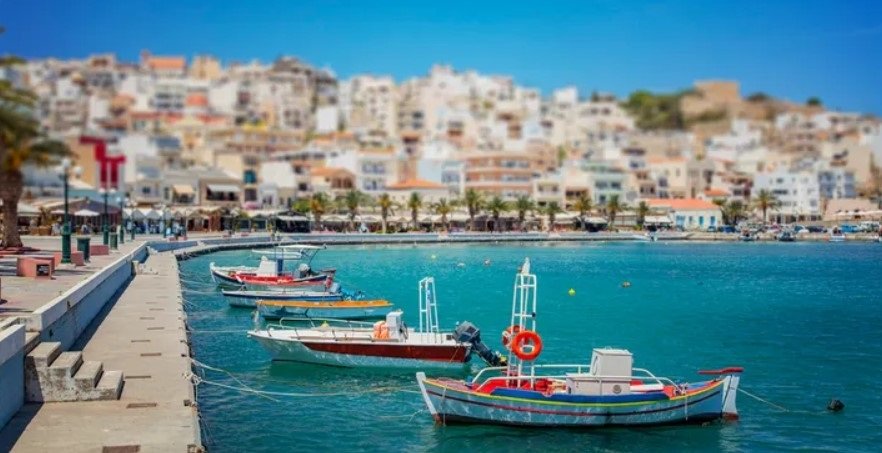 You could arrive by ferry from Rhodes or Karpathos into the port of Sitia, or during summer months you can fly here directly from Athens.
Highlights of the town:
Kazarma Fortress

Ferry Port
Sitia Beach

Esplanade, tavernas and cafes
Fresh local seafood

Archaeological Museum

Festival of Sultanas in August
Nearby Monastery of Toplou
Nearby Richtis Gorge

---
Exploring Lasithi
Exploring Lasithi and this eastern region of Sitia, you will find endless beaches, mountains, olive groves, wineries and tavernas.
There are lots of places to explore in this region including

Koutsounari Beach

Xerokambos Beach
Koufounissi Island
Ha Gorge
Havgas Gorge
Pefki Gorge and Village
Economou Winery located on the Ziros Plateau inland from Xerokambos
---
Getting Here
To get to the tiny seaside village of Kato Zakros, you will arrive at Heraklion Airport and drive to Agios Nikolaos 60 km, then to the seaside town of Sitia 70 km, then another 40 km south to the village.
Alternatively you could arrive in summer to the airport of Sitia (JSH) and drive south via Karydi, Adravasti and Zakros.
Take a 1 hour flight from Athens to Heraklion with Aegean Airlines or Olympic Air, with many flights available per day.
Or take a 9.5 hour overnight ferry from Pireaus port of Athens to Heraklion port.
More on flights and ferries below.
Car hire in Crete is a really good idea as it is a large island 60 km by 260 km. There is so much to explore.
When you book with our car rental partners - Rental Centre Crete - you are supporting a local company with excellent service and an easy online booking procedure. We are sure you will be well looked after by the team. Choose from hybrid or non-hybrid vehicles.
---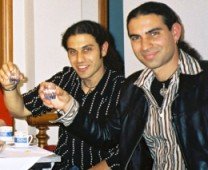 "We trust you have enjoyed these tips from the team at We Love Crete. Evíva!"
Contact us with further questions or feedback. We love to hear about your travels in Kríti and Greece. Let us know of any updates or additions, errors or omissions. Help us make this website the best it can be. Kaló Taxidí!

---