Crete 10 Days by Car

This page may contain affiliate links, see our disclaimer here.

---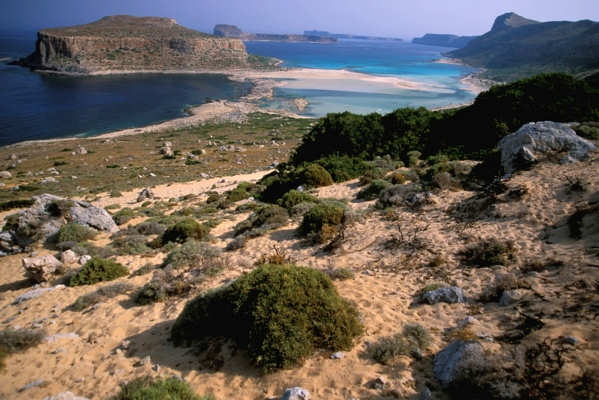 Crete 10 Days by Car - this is Gramvousa Islet and Balos Lagoon in Crete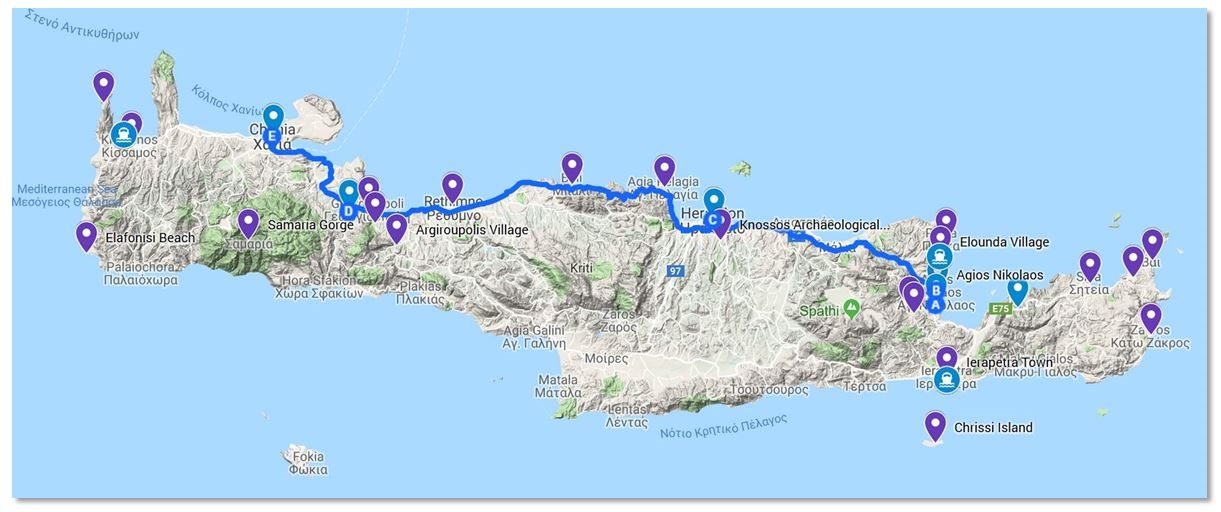 Your journey in Crete- suggested route
---

"My sister & I are planning a trip to Crete. We will be arriving into Heraklion by air from Mykonos in mid September, after 10 days in Andros. We would like to explore the island of Crete by car for 10 days.
We would want to return to Athens by air, for connecting flights back to Sydney, Australia. Can you suggest an itinerary?
We are looking at a relaxing time spent at the beach, enjoying good food, comfortable villa style accommodation with a pool, if possible. We would like to explore the history, terrain, culture, vineyards as we love our wine and the people. The main thing is that we don't want to feel rushed, but would like to soak up the atmosphere of the island.
Day trips from our accommodation would be great so some strategic locations to explore from would be best rather than always moving. "
Ken from Sydney
---
Crete 10 Days by Car


Crete 10 Days - East and West
Yiasas to your family!
Your trip to Greece sounds exciting and it is my pleasure to offer a few suggestions below.
You said that you are arriving into Heraklion on 13 September and fly out of Athens on 23 Sep, giving time to visit Crete for around 10 days. In Crete you would  hire a car and want to stay in 2 locations in villas or holiday homes and use these as a base for exploring, but not moving around too much.The holiday homes would have a pool.

With a love of relaxing at the beach, exploring culture and terrain as well as wineries, this will be a varied trip around Crete.

Some suggestions below, of course all up to you and only provided for your interest. Information pages are included below.

Accommodation
We have made suggestions for 2 locations in Crete. Let me know if you have any further questions or want a slightly different type of accommodation etc., as there are myriad options. The links provided go through to programs where we do make a small income, at no extra cost to you, so if you can book via those links, please do so.

September
This is a perfect month to visit Greece, as the weather is still warm but not crazily hot. Minimum temperatures are 18°C and maximum average is 25°C. and the water temperatures are great for swimming, yet most of the hordes of tourists have departed. More space for you and easier to explore. We would recommend booking in early, however, for your accommodation in early September, especially in Athens and Mykonos.
Mykonos
We have made some suggestions for accommodation in Mykonos and you will find some information pages below for the main town of Mykonos.

Athens
In Athens we suggest staying in the old quarter of Plaka right at the base of the Acropolis. Use this as a base to explore the city and beyond, and be surrounded by history and architecture at every turn. There are pedestrianised streets and relative calm. Athens is a big, bustly city, so it is best to take taxis and get really organised or it will be chaos. Good for a short stay; 3 days max.
Crete
Crete is a large island 260 by 60 km with 3 mountain ranges, 4 major towns and hundreds of beaches. So there is a lot to see and choose from. I have narrowed it down to give you our best suggestions. The highlights of Crete are the ancient Minoan culture and layered history as well as unique geography, fresh produce and wine, and folk music.

In the east we have suggested two choices of location.

We have included 5 nights in the west of the island in the region named Chania. From here you can depart via Chania Airport.

Insurance
Please arrange your most important travel insurance for door to door coverage, we have travel insurance information here.



Acropolis of Athens by night
---
Crete 10 Days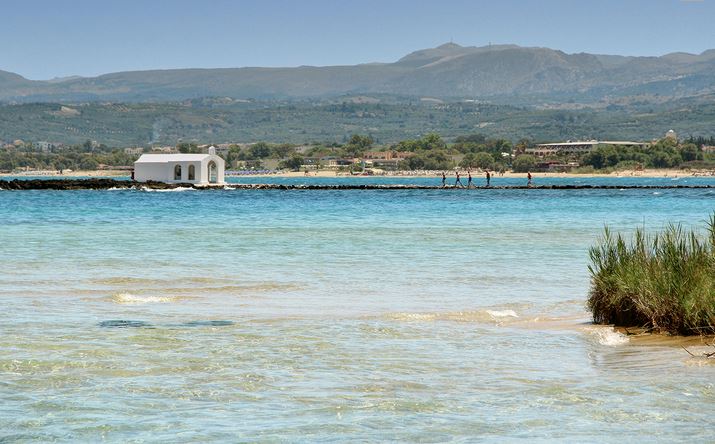 Georgioupolis Beach near Villa Petra in Chania, Crete, your new local
Your Personalised Itinerary

Crete 10 Days - East and West

Day One - 13 Sep
Arrive Heraklion Airport
Pick up your rental car
Drive east to Agios Nikolaos and Ammoudara Beach 67 km
Stay at Villa Venus at Elounda or Panorama Villas at Ammoudara Beach
Stock up on food from Agios Nikolaos, for upcoming day trips

Day Two - 14 Sep
Relax by the pool or visit nearby beaches of Mochlos, Pachia Ammos and Istron 60 km round trip
or self-drive day trip to Sitia, Toplou Monastery & Winery and Vai Beach
143 km round trip
Stay at Villa Venus at Elounda or Panorama Villas at Ammoudara Beach

Day Three - 15 Sep
Self-drive and boat trip
Take a boat to either Chrissi Island or Spinalonga Island
Drive to Elounda 60 km round trip then boat to Spinalonga
Drive to Ierapetra 30 km round trip then boat to Chrissi
Stay at Villa Venus at Elounda or Panorama Villas at Ammoudara Beach

Day Four - 16 Sep
Organised day tour from Agios Nikolaos
or self-drive day trip to Zakros Gorge, Zakros Palace and Kato Zakros Beach
180 km round trip
Stay at Villa Venus or Panorama Villas 

Day Five - 17 Sep
Rest day
Dinner at a taverna on Mochlos Beach
Stay at Villa Venus or Panorama Villas 

Day Six - 18  Sep
Self-drive day trip
Drive from villa to Knossos Archaeological Site
Visit early to avoid the crowds
Get a 'Skip the Line' ticket with local guide
Drive on through Heraklion and Rethymnon to your next villa
Direct route would be 175 km
Visit some beaches along the way, Agia Pelagia, Panormos, Bali
Stay just outside Maza Village
Stay at Villa Petra

Day Seven - 19 Sep
Visit Chania Old Town 35 km one way
Lunch by the harbour
Museums, local cuisine and wine and historic old town in the afternoon
Or take a small group walking tour of Chania
Stock up on snacks and food for lunches for day trips
Drive back to through countryside
Relaxing afternoon poolside
Stay just outside Maza Village
Stay at Villa Petra

Day Eight - 20 Sep
Day trip self-drive and boat
Balos Lagoon
72 km each way to Kissamos town
Boat trips leave from the harbour
Dinner at a seaside taverna on Kissamos Bay
Stay just outside Maza Village
Stay at Villa Petra

Day Nine - 21 Sep
Drive to Georgioupolis Beach 7 km
Visit inland Lake Kournas 5 km and Argiroupolis Village
60 km round trip
Stay just outside Maza Village
Stay at Villa Petra

Day Ten - 23 Sep
Depart for Athens
or take an organised day tour from Chania to Samaria Gorge
Or self-drive day tour to Elafonisi Beach
216 km round trip
Stay just outside Maza Village
Stay at Villa Petra
Day Eleven - 24 Sep
Drive from Villa Petra to Chania Airport 42 km
Drop off your hire car at Chania Airport
Depart for Athens - flight duration 1 hour
Fly Olympic Airlines or Aegean Airlines Chania code is CHQ
Stay at Sofitel Athens Airport to rest before long haul flight
Or depart directly, after a good connection at Athens Airport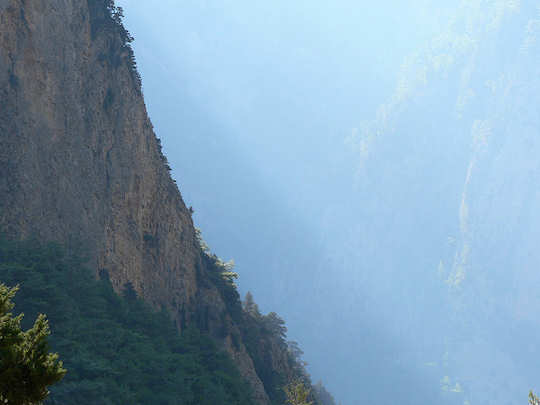 Samaria Gorge in Chania Crete
---
Athens Tips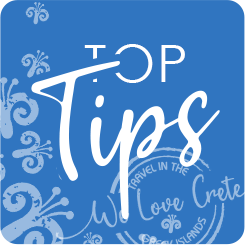 Crete 10 Days - East and West - we understand you will visit Athens before or after Crete, so we have popped some tips below.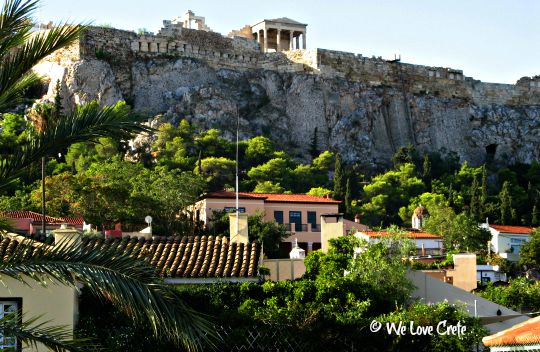 The view from our breakfast table on our first morning in Athens. Magic!

Athens Day One
Pre-book a transfer from the airport to your hotel
Walk up to the Acropolis on foot from Plaka - see the Parthenon, including the beautiful statues of Caryatids of the Erechtheion, and the Temple of Athena Nike

Walk back down to the Athens Agora - see the green heart of the city -  Stoa of Attalos, the Temple of Hephaestus, and the picturesque Holy Church of the Apostles from 11th century
Lunch in Plaka
Afternoon visit to the Acropolis Museum
Pre-book 'Skip the Line' tickets to the museum and take a 1.5 hour guided tour
Or take a short tour with a guide - 3.5 hour walking tour Acropolis
Choose other tours here
Stay in Plaka
Stay at the Zillers Boutique Hotel or A for Athens

Athens Day Two
Spend a day in Athens or a full day tour to Delphi or Hydra
Both these tours will mean a very long day but with pick up and drop off from your hotel, everything will be organised and you won't need to worry about battling the Athens traffic.
Delphi Day Tour - Delphi is about 3 hours drive from Athens but the day tour makes it easy. It is one of the most famous places in Greece and really worth the extra effort to see. It is home to the famous 'Oracle of Delphi', where people have made pilgrimages since ancient times. Apparently gas exuding from fissures in the rocks might explain the trance-like state. Either way, it is a stunning ancient site and landscape in the mountains that your family will benefit from visiting and never forget, with a museum to visit.
Hydra Day Tour - Hydra is a stylish island across the Saronic Gulf from Athens. The day tour there will involve a lovely ferry ride and get you into the Greek Islands feeling. We visited here from the Peloponnese and we all adored it. This lovely seaside village has no cars - only donkeys are allowed! The terracotta rooftops and narrow white lane ways are so typically Greek. This is a stylish destination, having been discovered by the jet set and artists in the 60s, it retains a bohemian charm.
Stay in Plaka
Stay at the Zillers Boutique Hotel or A for Athens


---
Map of your Holiday

Crete 10 Days - East and West - here is the outline of your trip through Crete, showing the route from the airport to each location in blue and day trip ideas in purple.
Tip: use Heraklion HER Airport for arrival &
Chania CHQ Airport for departure.

---
Crete 10 Days
Information Pages for Your Trip
Crete 10 Days - East and West - and contacts below - just in case you need them.

Airports

East Crete

Mykonos

Central & West Crete

Athens
---
Crete 10 Days
Your Holiday in Pictures
Crete 10 Days - East and West - experience the journey and plan your trip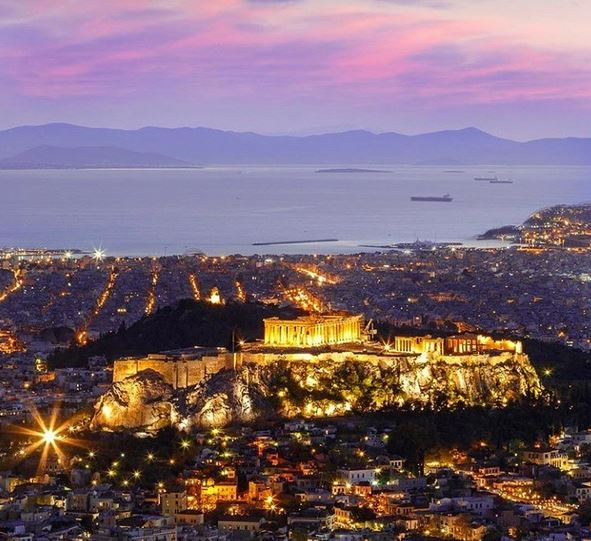 Athens is a captivating city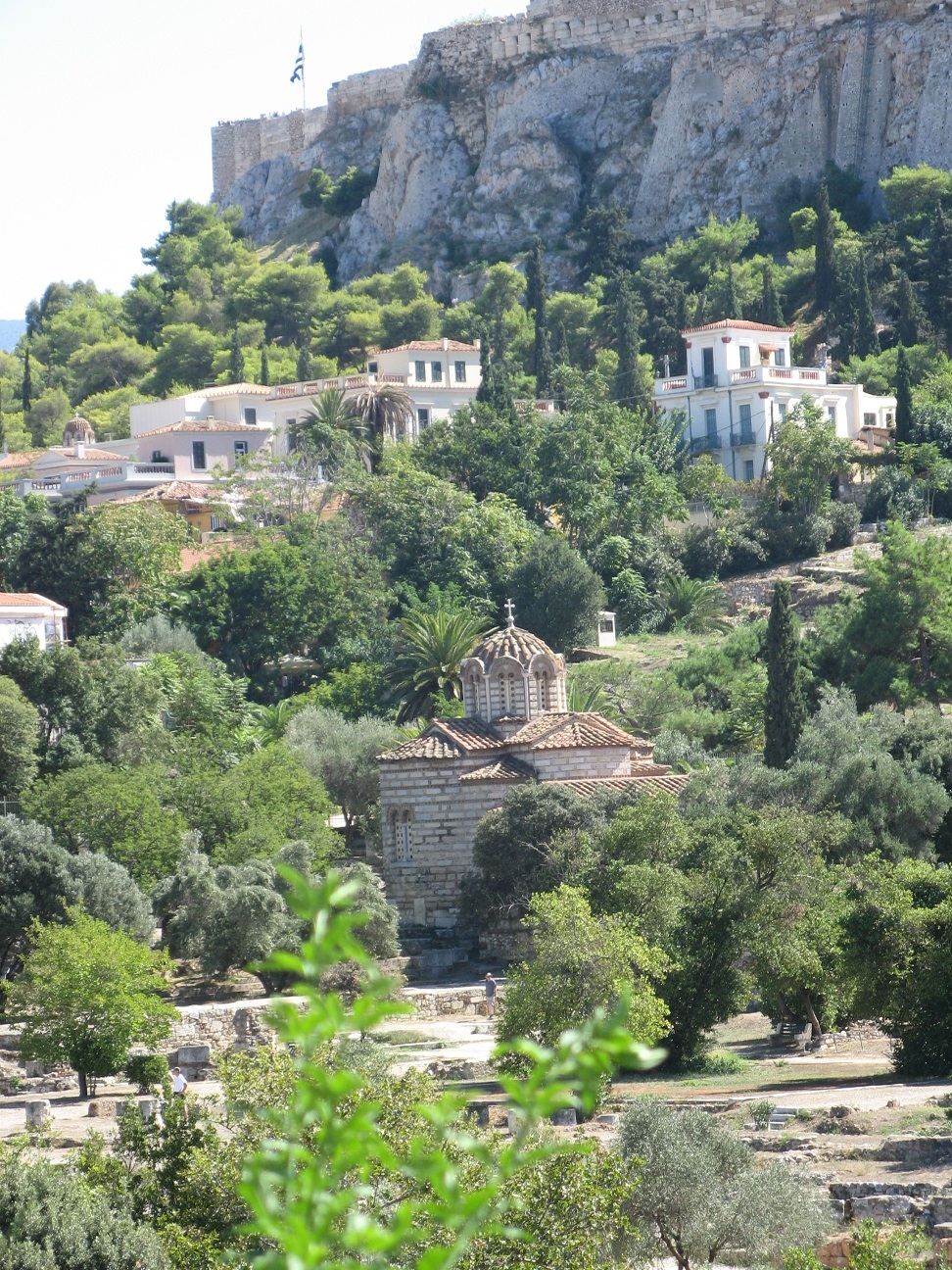 The Ancient Agora is just next to Plaka and just at the base of the Acropolis in Central Athens - this is the unexpected green heart of the city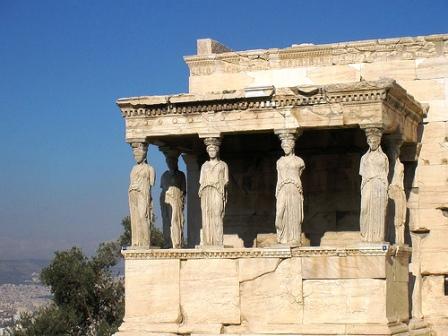 On the Acropolis are the statues of the Caryatides in The Erectheion, a temple to the north of the Parthenon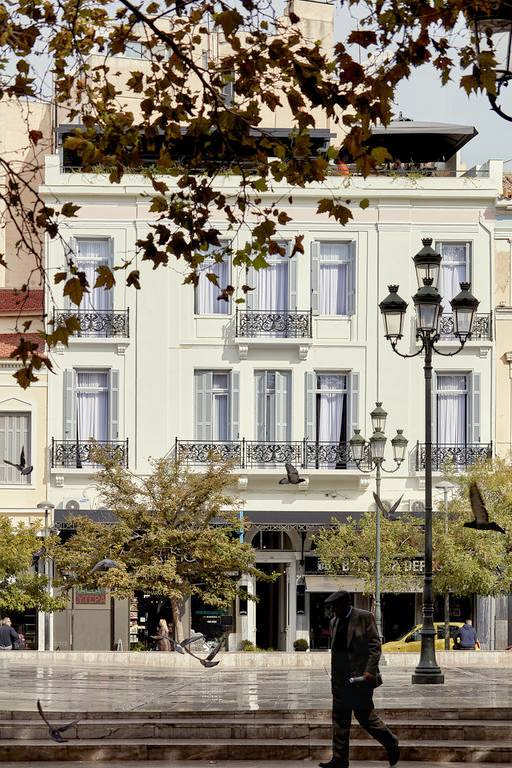 This lovely small hotel in Plaka is a neoclassical style and close to everything - with a view to the Acropolis from the rooftop restaurant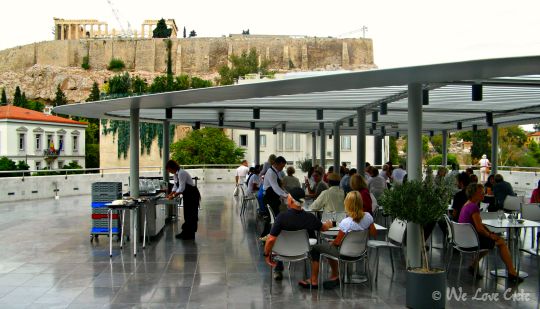 See the Acropolis from the cafe on top of the Acropolis Museum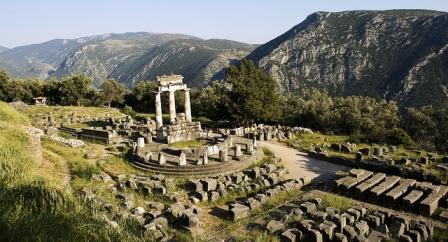 Visit the ruins of ancient Delphi the slopes of Mount Parnassus from Athens on a day tour
Visit the delightful small cove of Hydra with its white-washed walls and narrow laneways on a day cruise from Athens
Crete 10 Days

Eastern Crete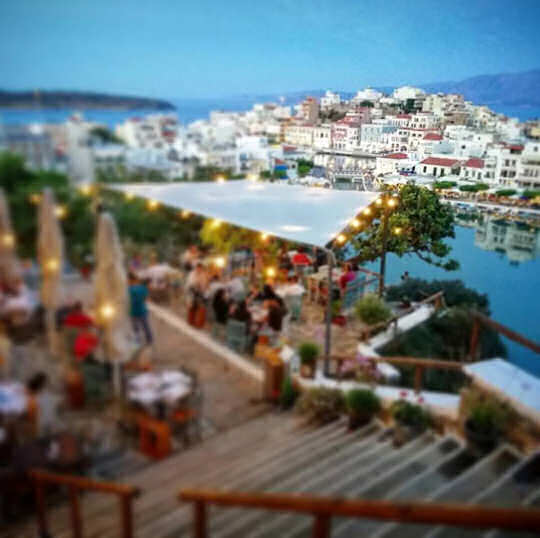 Agios Nikolaos sits on a lake and harbour overlooking Mirabello Bay in eastern Crete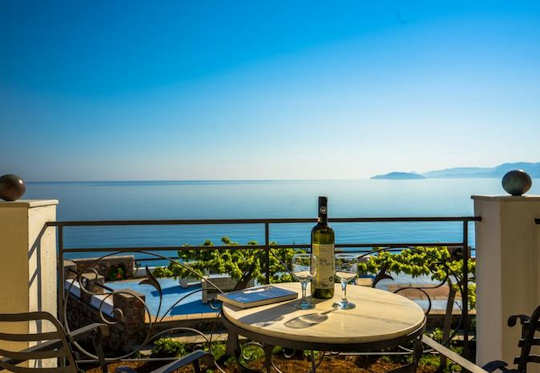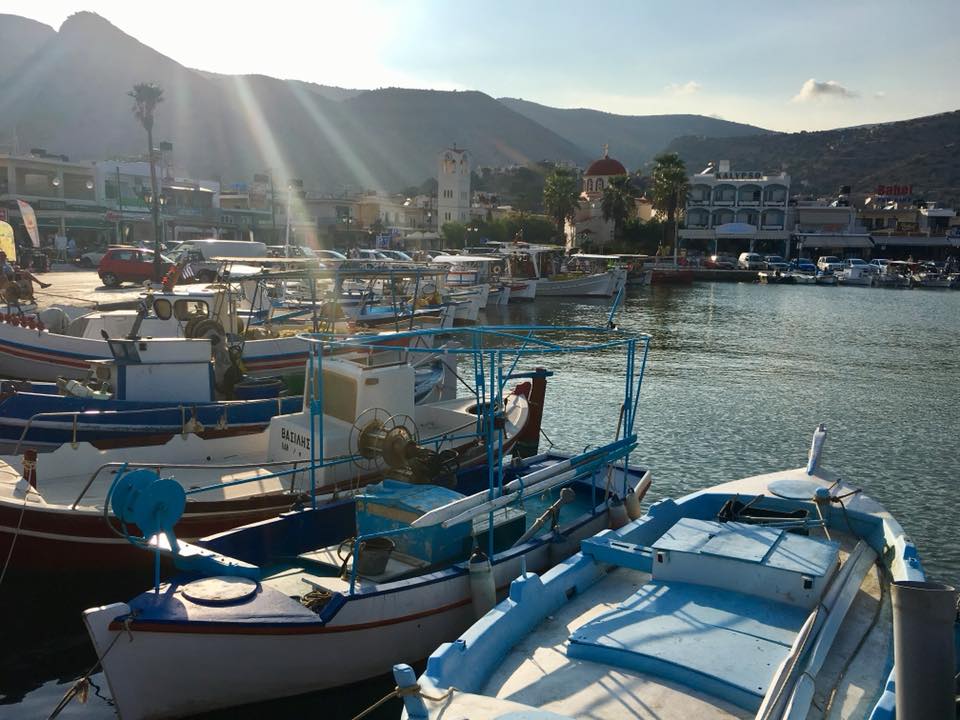 Elounda harbour - take a boat from here to Spinalonga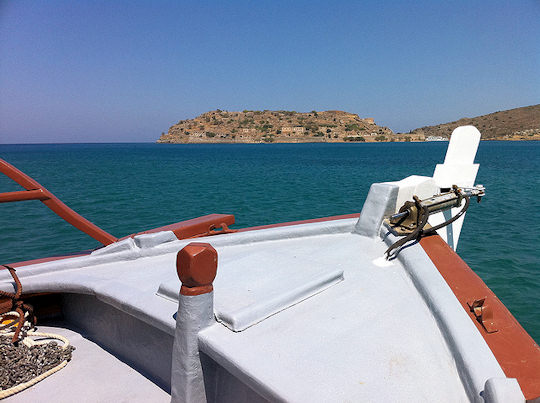 Visit the island of Spinalonga near Elounda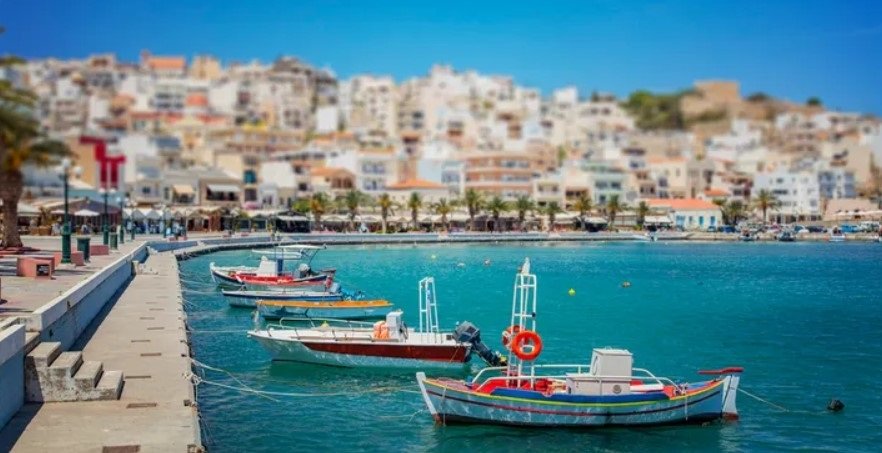 Visit the very Greek town of Sitia on a day trip in eastern Crete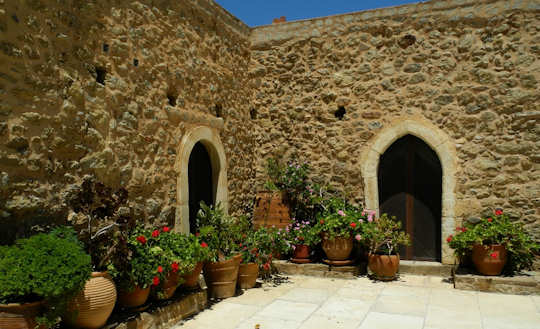 Absorb the history of Crete at Toplou Monastery and then learn how well the monks know how to make wine (very well!)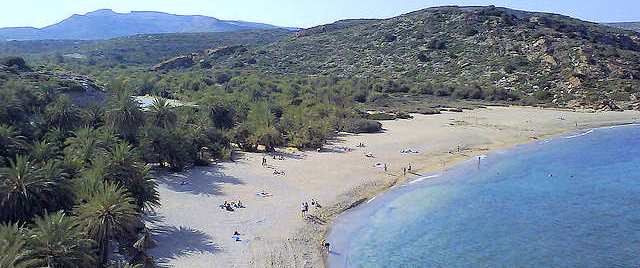 Visit Vai Palm Forest and Beach at the eastern tip of Crete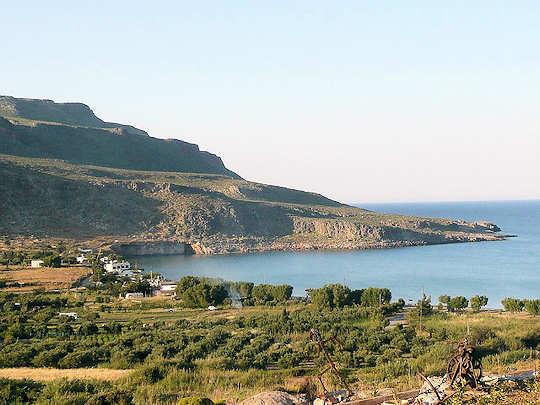 Kato Zakros in eastern Crete is remote and quiet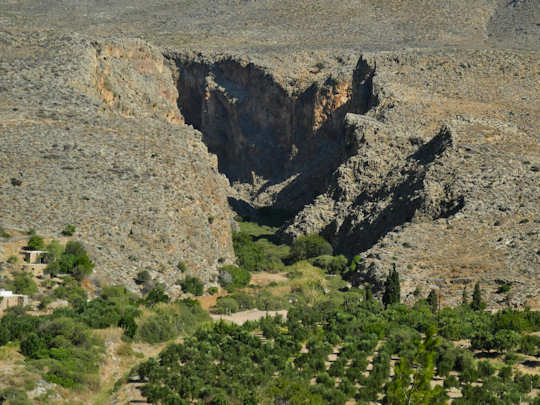 Zakros Gorge or 'The Gorge of the Dead'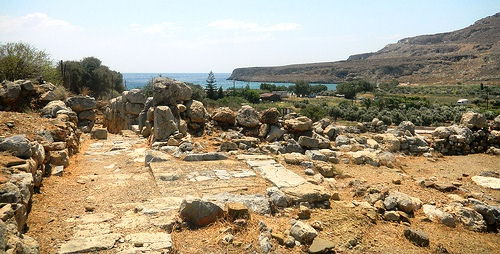 The ruins of Zakros Palace are close to the bay in Kato Zakros
Central and Western Crete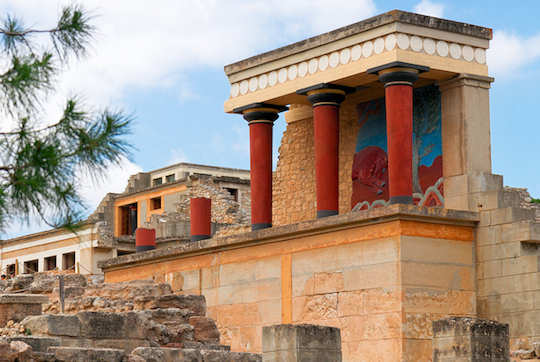 The ruined Knossos Palace is the finest example of Minoan architecture on the island, and is partially reconstructed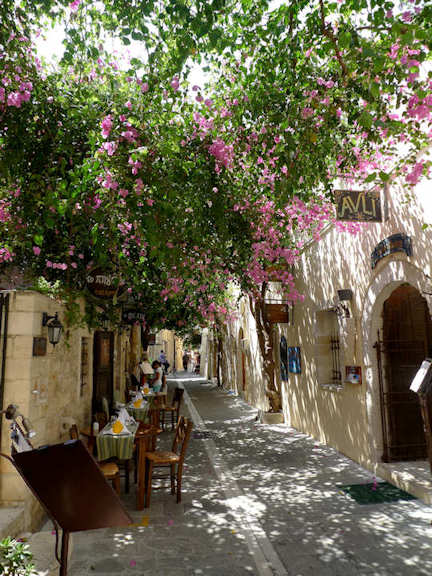 Lane ways of old Rethymno town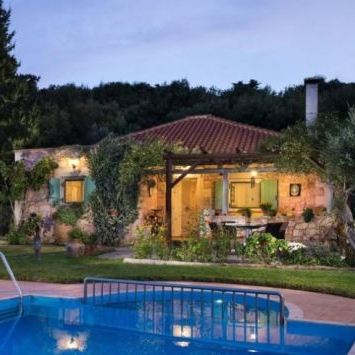 Let 'Villa Petra' be your home for a while - a traditional Cretan home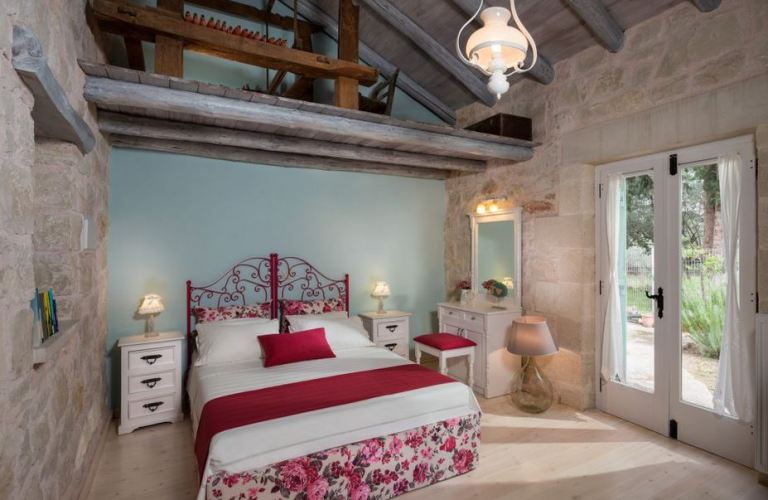 Just outside the village of Maza in Chania is a cozy family home for you
Chania or Xania is the capital town of the west of Crete, the old town is full of character and lanes to explore...
On your 'Crete 10 Days' journey, be sure to visit the old town of Chania.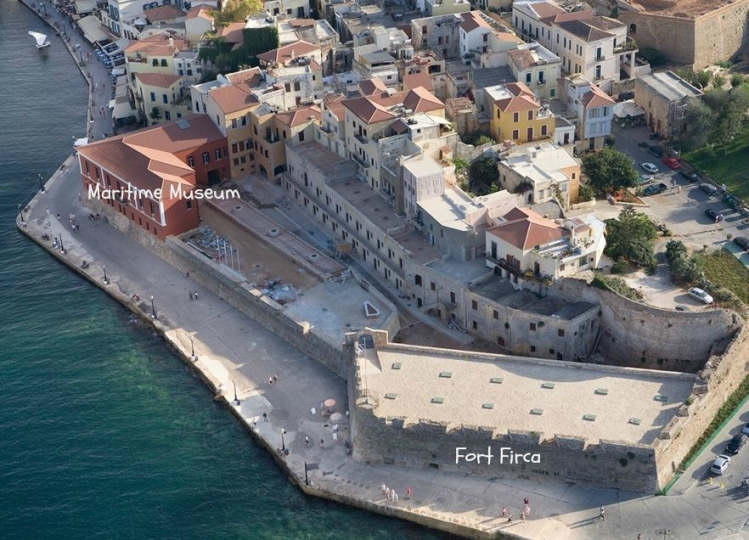 Explore the Old Town of Chania - Fort Firca and the Maritime Museum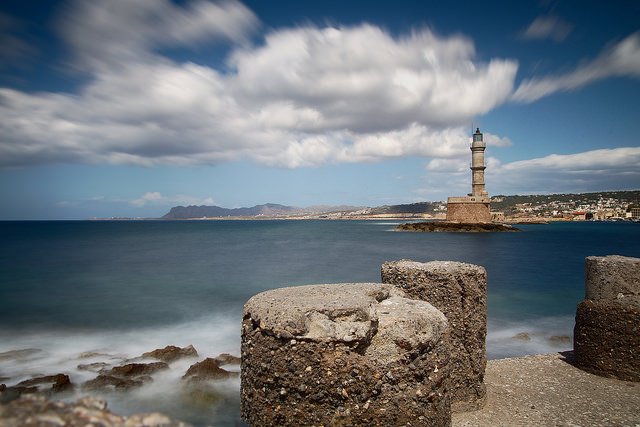 See the Venetian Lighthouse from the old harbour of Chania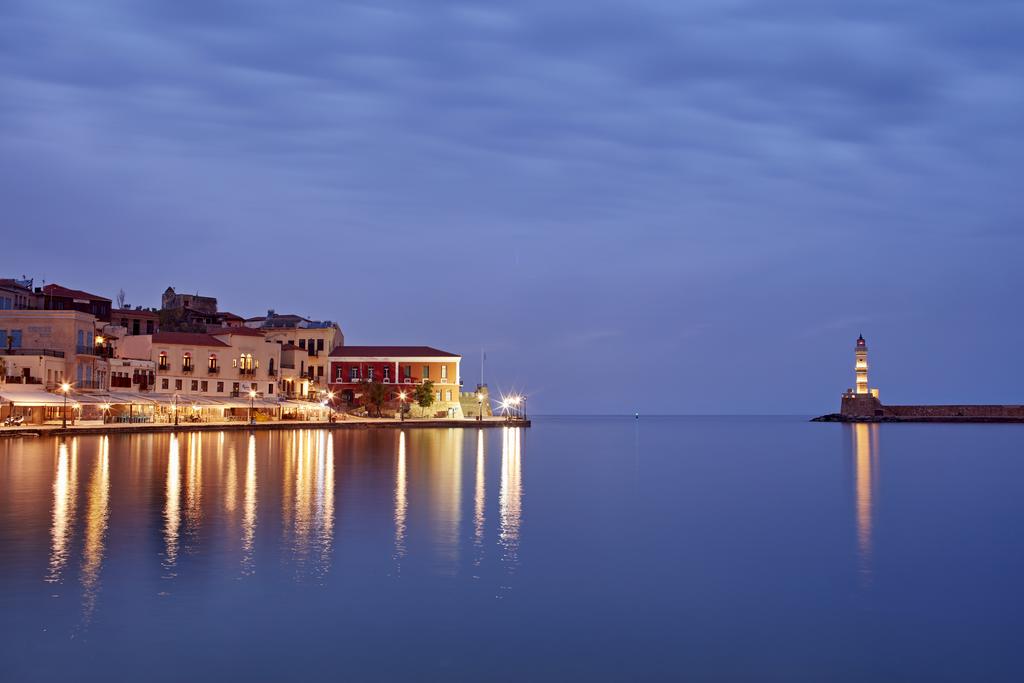 Enjoy the old town and its atmospheric Venetian harbour, especially at dusk
Dine by the harbour in the old town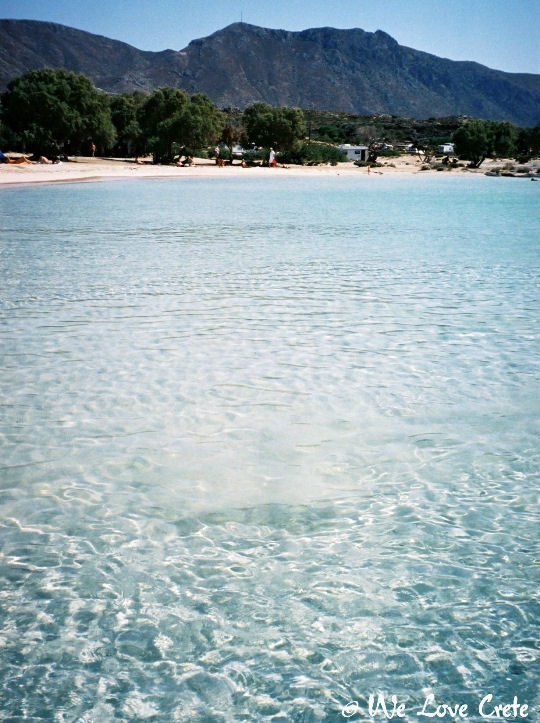 A day trip; Elafonisi Beach is a protected natural area

Another day trip! Balos Lagoon is exquisite with turquoise waters - get there from Kissamos in the north west of Crete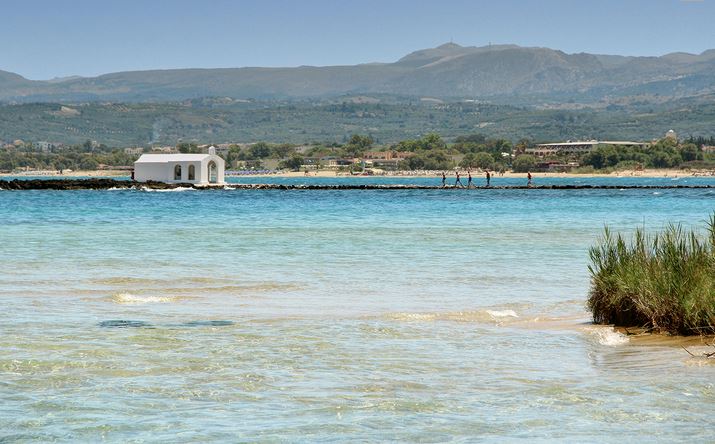 Georgioupolis Beach is 7 km from your new home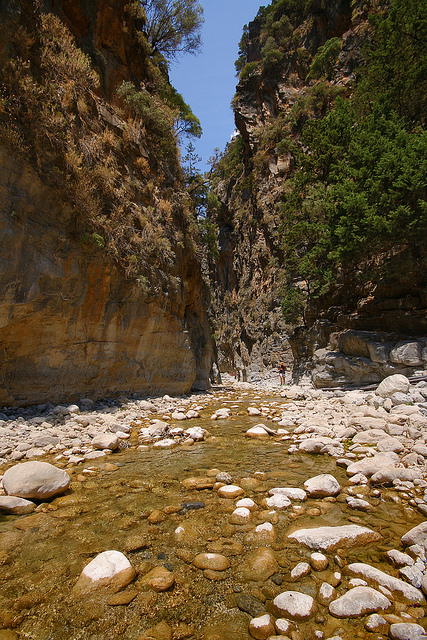 Take a rock-hopping hike through Samaria Gorge for 16 km
On your itinerary for 'Crete 10 Days' you may choose to make time for this one day tour. It is quite a challenging walk and you need good moderate fitness. There are quite a few boulders to cross over.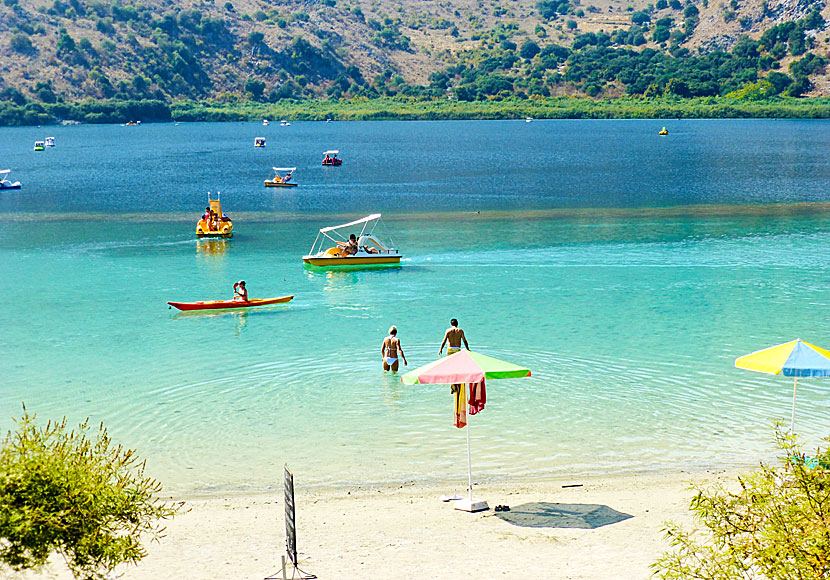 Lake Kournas is 5 km from Georgioupolis Beach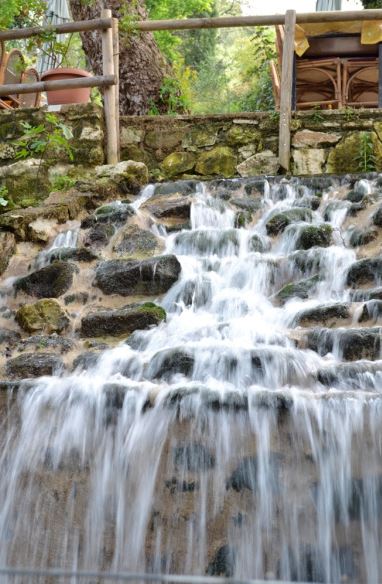 Enjoy the cooling streams and waterfalls in Agyroupolis, inland from Lake Kournas and ideal for a relaxing lunch
On your 'Crete 10 Days' personalised itinerary, choose to relax and visit this cooling village in the hinterland.


---
Ferries for the Greek Islands
---
Harry at Rental Centre Crete for Car Hire; a local business with online booking, transparent charges and good service, Harry and his team will look after you.
Ph:+30 2810 240120
E: info [@] rental-center-crete[.]com




Giannis Taxi Driver Guide if you ever want someone else to do the driving or if you ever get stuck call Giannis Bertakis.
Ph: +30 694 985 0006
E: bertos990 [@] hotmail[.]com



---
Getting Here
Take a 1 hour flight from Athens to Heraklion with Aegean Airlines or Olympic Air, with many flights available per day.
Or take a 9.5 hour overnight ferry from Pireaus port of Athens to Heraklion port.
More on flights and ferries below.
Car hire in Crete is a really good idea as it is a large island 60 km by 260 km. There is so much to explore.
When you book with our car rental partners - Rental Centre Crete - you are supporting a local company with excellent service and an easy online booking procedure. We are sure you will be well looked after by the team. Choose from hybrid or non-hybrid vehicles.
---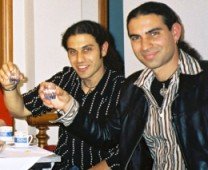 "We trust you have enjoyed these tips from the team at We Love Crete. Evíva!"
Contact us with further questions or feedback. We love to hear about your travels in Kríti and Greece. Let us know of any updates or additions, errors or omissions. Help us make this website the best it can be. Kaló Taxidí!

---