We Love Crete
Travel Insurance

This page may contain affiliate links, see our disclaimer here.

---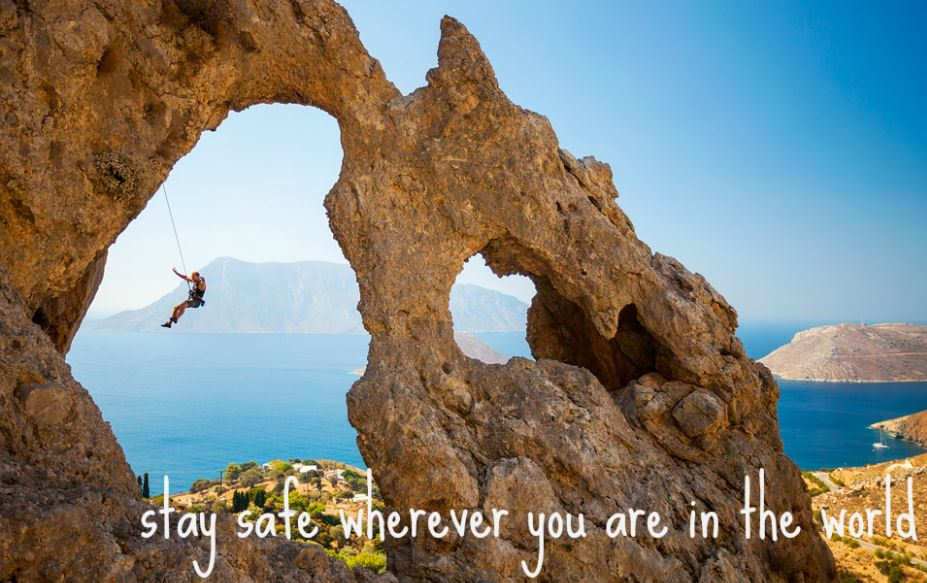 We Love Crete Travel Insurance - stay safe wherever you are in the world.
We have partnered with World Nomads to offer one of the best options for cover and keep your costs down while enjoying your backpacking around the world and visiting Greece and Crete.
Get on the road quicker without huge insurance bills - set and forget your cover - until you get sick, or injured, or need to get flown out of the mountains...

Hiking in the White Mountains of Crete
Why We Have Partnered With
World Nomads

You can buy and claim online, even if you've already left home.

Travel insurance from World Nomads is available to people from over 140 countries.

It's designed for adventurous travellers with cover for overseas medical, evacuation, baggage and a range of adventure, recreation and activities.
8 Things to Know about Travel Insurance From World Nomads
Trustworthy Dependable Underwriters
World Nomads is backed by a collection of strong, secure, specialist travel insurers who provide you with great cover, 24/7 emergency assistance and the highest levels of support and claims management when you need it most.
Value For Money
World Nomads provides cover for what's important for travellers from 150 countries. By focusing on what you need and leaving out what you don't, World Nomads prices are very competitive online.
Flexibility When You Need It
Made a change of plans? You can buy more cover or claim online while you are still away. You can even purchase a World Nomads policy when you're already travelling.
Cover for a Range of Adventure Activities
From canyoning and rock climbing in Crete to whitewater rafting in Australia, World Nomads covers a range of adventure activities, giving you peace of mind to get the most from your adrenaline rush.
World Nomads Updates
All World Nomads members have access to up-to-date travel safety alerts, as well as travel safety guides and tips online at the World Nomads Travel Safety Hub.
More Than Just Great Value Travel Insurance
All World Nomads members can learn the local lingo through a series of iPod & iPhone Language Guides and can stay in touch with family and friends with an online travel journal.
Their Commitment to Exceptional Customer Service
The team want to make sure you get the most from WorldNomads.com. You can find out more about why travel insurance is important for your trip. If you have any questions about your travel insurance or travel safety in general, please contact World Nomads directly.
Funding Community Development Programs
Leaving positive footprints through the World Nomads fund for giving back.
---
We Love Crete Travel Insurance

What happens if you get sick or injured on your backpacking holiday? Did you know that you could need emergency ambulance, a rescue from a remote mountain top or gorge, a helicopter flight or a hospital visit, just because you wanted to get out and about and have some fun? Who is going to pay for all of this? Smart travellers get travel cover. Cost of thousands of dollars can be claimed on your travel insurance.
We Love Crete travel insurance can still cover your main needs and not cost too much, which is why we have given you so much information here for World Nomads, it is the real deal.
See examples below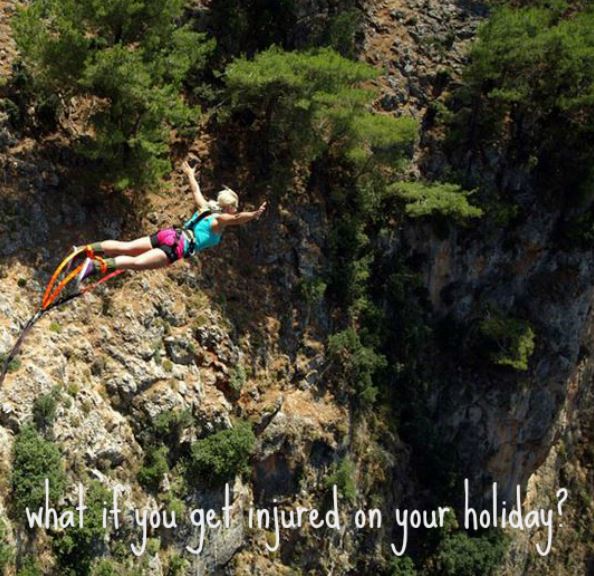 Bungee Jumping in Aradena Gorge, Crete
There are five main areas which you can choose to be covered for by your We Love Crete  travel insurance:
1. Medical Emergencies & Evacuation

2. Trip Cancellation
3. Baggage and Personal Belongings
4. Personal Liability
5. Coming Home Early & Resuming Your Trip
Example 1 - Sickness

A woman travelling in the Ukraine was identified with an extrauterine pregnancy. The local medical facilities were not able to handle this medical event, therefore a decision was made to transfer the patient to a medical facility in another country, because of the life-threatening nature of the condition. The patient was transferred by private air ambulance, and was then repatriated back to Australia.

When things like this happen overseas, travel insurance ensures that you receive the best medical care, even if it means being moved to another country to receive it. Emergency medical teams liaise directly with you and your family, as well as medical staff on the ground, to make sure you receive immediate treatment.

In this example, medical expenses of €71,300 were covered by World Nomads.
Even with backpackers cheap travel insurance, difficulties like this can be well managed and your health prioritised.
Example 2 - Cancellation
A traveller in Brazil was booked to fly out on the 25 August at 6:30pm. Early in the morning on the 25 August, he awoke with a severe fever, coughing, and inability to breathe properly. He visited a doctor that morning and was advised that he was unfit to travel as he had a severe chest infection. The patient was prescribed antibiotics and more than a week of rest. He cancelled the flight immediately and stayed in bed.
Cancellation is an important part of every travel insurance policy. If you buy your cover before you depart, you are therefore insured if you are seriously sick or injured and cannot start your trip. Some policies also include coverage for pre-booked travel if your trip is interrupted after it starts.

Cancellation cost of €670 was paid by Travel Nomads in this case.


Trekking in the Lefka Ori, Crete
Example 3 - Adventure Sports - We Love Crete travel insurance

A traveller was snowboarding in Canada and had a very rough accident, resulting in a spinal injury. Emergency teams and local medical staff assisted in getting the patient stabilised, then he was airlifted to a major hospital for treatment. The specialised spinal treatment was covered by the policy, as was the cost of returning the traveller home.

Whether you're into rock climbing, crayoning, abseiling or hiking in Crete. The We Love Crete travel insurance by World Nomads provides cover for a wide range of adventure activities.

€101,000 medical expenses were paid by World Nomads.

Disclaimer: Every travel insurance plan is different, so do check the policy wording carefully before you buy a policy to make sure it covers what you need, including all of the activities you're planning to do. That way you'll know what's covered, what's not covered and the terms and conditions which may apply if you do need to use it.
We Love Crete Travel Insurance - stay safe wherever you are in the world.